Smart Products
Shop 20 Large Size Home Office Desks of 2021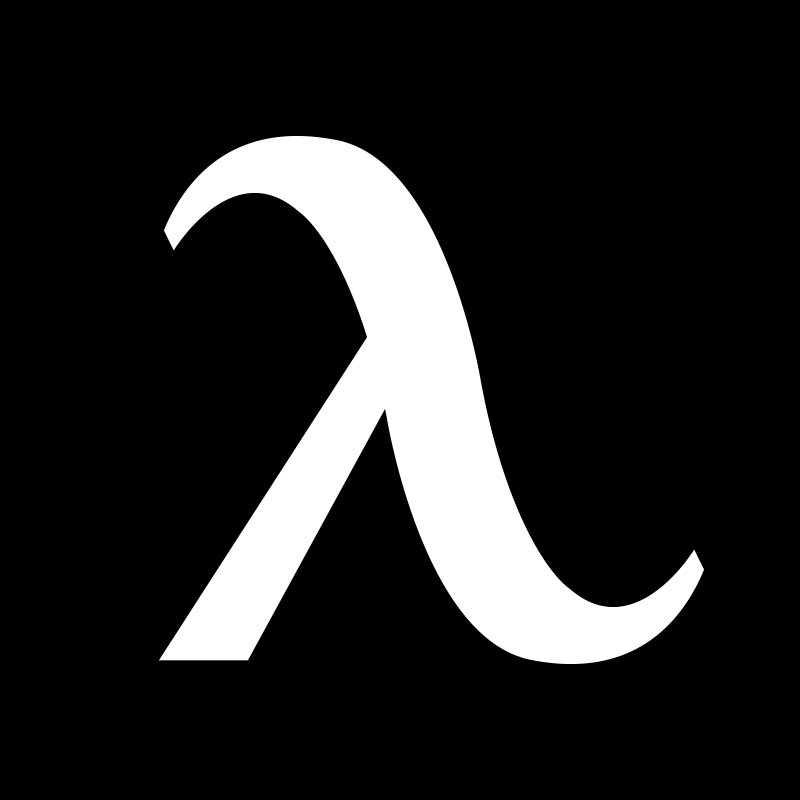 Autonomous
 | 
Aug 17, 2021
Home offices are becoming common for most workers worldwide, and they're proving to be just as efficient as traditional, on-site working. Several manufacturers have done their best to optimize office equipment and provide the best quality possible for their customers, creating a wide variety of products you can choose from.
One of the most important factors in any home office is the desk. The desk is where you're going to place most of your working equipment, which is why it's vital for you to make a smart buying decision. In case you're working with several items and accessories, the best way to go would be with a large home office desk.
If you're new in the home office world, it may be a bit challenging to know which big home office desk may be the right one for you. We want to make things easier for everyone, which is why on this page, we're going to give you a list of 20 large-size home office desks for 2021.
Why Choose a Long Computer Desk?
There are desks in several sizes to choose from. Typically, most homeowners go for standard-sized desks since they cannot compromise that much space in their homes. However, there may be some exceptions in which you may be able to go for a larger desk and make your working experience much easier.
Overall, a large home office desk can help you be more efficient while working. A larger space means that you have more room to execute your tasks. In case you prefer working in a multiple monitors desk setup, a bigger home office desk can be the most appropriate choice.
Some people can't work with standard-sized desks due to all the accessories they use daily. Keep in mind that a cluttered working space can decrease productivity levels and distract you from the thing you're working on.
Finally, taller people may benefit from longer computer desks since they can adjust everything to fit their height more appropriately. Smaller desks tend to offer limited adjustability, which can be a disadvantage for some people.
What Should You Consider Before Buying a Big Home Office Desk?
If you decide to purchase a big home office desk, there are some things to keep in mind before making your final decision. Remember that not all manufacturers offer the same products, so if you go with the first thing you see in your local store, you may not be satisfied with the results.
First, you must consider the desk's length. Most "large" home office desks offer enough space for the average user. However, that space may not be enough for some people who are looking for more complex and cool home office setups. Manufacturers typically list their desks' measurements on their listing pages, so checking this information beforehand should not be a problem for you.
On the other hand, consider height adjustment features if you're a tall person. While some desks may come with the right width for you, they may not have enough height for you to feel comfortable working on them. Finding a desk for a tall person isn't hard, though.
Many manufacturers have fixed the height issue with standing desks. These desks offer users the ability to change from a sitting to a standing position at any point they consider appropriate during their working sessions. While some people may not be used to standing while working, this working format has proven to have many benefits for a person's health.
If you want to take the experience one step further, getting an electric standing desk may be the right pick for you. These products come with powerful, electric motors that allow you to adjust your desk's height in a matter of seconds.
Finally, you may consider some extra features for your desk, such as cabinets, a CPU holder, ca up holder, etc. While these features are not necessary for a better working experience, they may make some of the processes easier for you.
Pros and Cons of Large Home Office Desks
Pros of Large Home Office Desks
You have much more space to organize your working accessories.
You don't have to deal with a cluttered space.
There are many options to choose from.
Cons of Large Home Office Desks
These desks may be more expensive than other models.
Top 20 Large Size Home Office Desks
Now that you know what makes a large home office desk so beneficial for you, you may be wondering what options are currently available right now. We compiled a list of the 20 best big home office desks and put it here for your comfort.
1. Autonomous SmartDesk Pro
The SmartDesk Pro is one of the most appropriate options for home offices since it's not too big but not too small either. In essence, it provides the perfect size for most home environments.
Additionally, thanks to this long computer desk's electric sit-stand motor, you can easily change from sitting to standing at any moment you want. You may also choose from three different colors for this desk, allowing for more creativity with your setup.
2. Autonomous SmartDesk Corner
Autonomous' SmartDesk Corner is for those who want the most space possible for their workstation. If you're planning on having many monitors, multiple setups, or several accessories, this corner standing desk may be the solution.
Even if you're not planning on putting too many items on your desk, having that extra space may help you in the future if you want to upgrade your current home office setup. Overall, this is an excellent option to consider if you have the budget for it.
3. Autonomous SmartDesk Core
If you want to keep things simple, a home standing desk is enough for most homeowners' needs. The SmartDesk Core offers all the features you need from a standing desk plus a reasonable width for you to place your setup.
In case you're a tall person and decide to purchase one of Autonomous' standing desks, consider also buying the best office chair for a tall person. Even if it doesn't seem as important, having a good chair can save you from many headaches in the future.
4. Coavas Industrial Folding Desk
While it has a simple design, this large home office desk is one of the most affordable and stylish products you can get today. One of the most remarkable aspects of this wide home office desk is that it doesn't require that much assembly; you may get everything ready to go in a few minutes!
Additionally, this big home office desk is portable, so if you're planning on moving from room to room, this may be a good choice to consider.
5. Flexispot Standing Desk
Flexispot's standing desk allows you to alternate between a height of 28 to 47.6 inches tall. Whether you're a tall or short person, this long computer desk's height settings are more than enough. As with the Coavas desk, this product is significantly easy to set up, so you don't need to worry about any obstacles on the way.
6. Walker Edison L-Shaped Desk
If you need a significant amount of space for your office equipment, this long computer desk is as good as it gets. It comes with steel legs, tempered glass on the top, and even a sliding keyboard tray to keep everything simple but organized.
The assembly process isn't as easy as with other models, but it's worth it, considering all the features the desk has for its users.
7. Topsky Computer Desk
Topsky offers one of the largest desk surfaces on this list. While it's not an L-shaped model, this wide home office desk offers a great balance between width and height. Additionally, this product comes with a shelf underneath the top where you can place any desk accessories you don't want to have on the surface while you work.
8. IKEA Pahl Desk
If you're looking for an affordable big home office desk option, the IKEA Pahl desk is right for basic needs. While this product was designed for children, it can be easily adjusted to a height of 28.5 inches, which is acceptable for most adults.
Overall, this wide home office desk provides decent top width, making it a good option for this list.
9. Red Barrel Studio Hillsdale Desk
This large home office desk provides a close "executive" feeling for those who want to keep their home office as professional as possible. Not only is the desk huge, but it comes with several different features, including gliding drawers, a USB station, and a shelf.
10. HOMFA Laptop Desk
Laptop owners may not need such a big space to work considering they're probably moving from place to place with their equipment. However, if you're considering settling your laptop in a fixed space, this big home office desk can provide you with most things you need.
Overall, this wide home office desk features adjustable legs, five tilt levels for your laptop, and even a drawer for your accessories.
11. Office Hippo Professional Cantilever Desk
While this large home office desk doesn't have the most attractive design, it works just fine for most home office needs. The desk is sturdy, it can handle a significant number of items on top of it, and it has an affordable price tag, making it an excellent budget option.
12. Casaottima L-Shaped Desk
This wide home office desk allows you to place up to two monitors with ease. Additionally, you can use the desk's shelf to place an extra monitor, speakers, and others. Overall, this is an option that works for those who prefer L-shaped models rather than traditional ones.
13. IKEA Linnmon Desk
If your focus is on storage, this desk has 10 drawers where you can place anything you want without sacrificing the desk's total space on top. It's uncommon for someone to need that many desk drawers for their home office, but if this is your case, consider giving this long computer desk a look.
14. Piranha Unicorn Large Corner Desk
This is one of the largest desks on this list, and the best part about it is that it's reversible; this means you can place it anywhere you want without any issues.
15. Uplist V2
The Uplist V2 is one of the highest-quality standing desks on the market. It doesn't have the most outstanding design, but it can provide you with everything you need to get your working sessions done comfortably. Additionally, this product is highly sturdy, meaning you're not going to have any problems with wobbling.
16. Blidu Desk
Tom Schuster's Blidu desk has an interesting and modern design that may appeal to most home office environments. This product also comes with a small drawer where you can place any unwanted items.
17. Herman Miller Airia Desk
This wide home office desk is interesting because it comes with a slightly elevated surface where you can place extra accessories comfortably. Overall, there's enough space for you to place your entire setup plus a few extra things. Finally, this long computer desk features three removable organizer trays for some smaller items you may want to store.
18. Walter Desk
If you're looking for a minimalistic home office design that does the job, the Walter desk has a beautiful oak wood design that is large enough for you to place anything you want on it. However, keep in mind that this large home office desk isn't height-adjustable, so it may not be the best fit for everyone.
19. Artifox Desk
While this large home office desk looks too simple for a home office environment, it has some perks you may be interested in. First, it can hold notebooks and tablets comfortably without the need for a separate stand. Additionally, a portion of the desk is writable and erasable, meaning you can take notes quickly if you need them.
20. Bluelounge Studio Desk
Aside from having a clean and minimalistic design, this big home office desk has a slot where you can place your cables so that your setup looks organized. Additionally, this long computer desk comes in two sizes: large and extra-large.
Bottom Line
There are many excellent large home office desk options you can currently get for your home office setup; it's a matter of making the right purchasing decision. Keep in mind your working needs/goals, look for something appropriate for the room you're setting up as a home office, and make the most out of your equipment!
Hey, you have special pricing through your company.
Get exclusive rewards
for your first Autonomous blog subscription.
WRITTEN BYAutonomous
We build office products to help you work smarter.
Coming at You Live from Autonomous' Social Media!