Smart Products
Top 20 Reclining Office Chairs For Ergonomics of 2023

Autonomous
|
May 8, 2022
1,998 Views
When you set out to find office furniture for your workspace, what do you think of first? Where does something like a reclining office chair fall? You may think that is a ridiculous question. 
After all, you want to be as alert as possible and a reclined position is probably not going to help you achieve that. Instead, it may be the very reason why you end up losing your focus as you work, right? 
You would be right if you thought that, assuming you plan to remain in your reclined position while you work. However, that's not the way you are intended to use an office recliner chair at all. 
Instead, you are meant to sit in a typical upright position and focus as you would when using any standard ergonomic chair. However, every so often when it's time to take a breather and relax for a bit, that's when you rock your office recliner backward and take a load off.
Some models even take it a step further, as you're going to notice that you can even get your hands on a reclining office chair with a footrest. When you do, apart from just leaning back, you maintain a pretty ergonomic body position by having your feet atop the footrest.
What can you hope to gain as you read through today? Well, if you are in the market for a recliner desk chair, then prepare to be wowed. Below, you get an outlook on 20 of the best reclining office chair options on the market today. 
By the time you are done reading, your purchase decision should be barely an inconvenience.
Top 20 Reclining Office Chairs Available for You
1. Autonomous ErgoChair Pro
The Autonomous ErgoChair Pro is one of the flagship models coming from a pretty reputable manufacturer in the ergonomic chair market. The smooth recline includes five lockable positions and the woven mesh makes for tremendous airflow. 
Your comfort is skyrocketed thanks to adjustability in the areas of seat height, armrest, headrest, backrest, and seat tilt. Note that 100% earth-friendly materials are used in the design.
2. Autonomous ErgoChair Recline
Autonomous has outdone itself with its reclining ergonomic chair here, which is more specially suited to the purpose of this list. Available in two colors, you get a smooth recline complemented by an adjustable headrest and leg rest. 
Additionally, the build features a very supportive and comfortable foam seat, as well as adjustability in the areas of lumbar support, recline, armrests, and seat height.
3. Homcom Reclining Home Office Chair
How is this for a heavy duty reclining chair? If you're a fan of couches and sofas, then you're probably going to feel right at home with this model from Homcom.  
Though it may not look like it, the unit features ergonomic adjustability and features elements in the areas of swivel, seat height, headrest, and armrests too. 
Of course, you're here for the recline, which is very respectable and there's even an extendable footrest that you can use to help yourself get into that position of true relaxation.
4. Songmics Office Chair
Songmics is next on the list, and it also has the plush look and feel that you would typically associate with a living room armchair. Therefore, if your office does happen to be in your living room, this one can certainly pull double duty.
There isn't much adjustment here in other ergonomic areas, but this is a list about reclining, which this chair does surprisingly well. It's another model that features an extendable footrest, which completes the recline experience. 
5. AJS Office Chair
This one is a bit of a hybrid, as you could technically categorize it as either an office or an ergonomic gaming chair.  
You can tell that the build quality is quite sturdy, thanks to its high back, ergonomically designed padding, and heavy duty feel. After all, it's designed to bear a weight load of up to 300 pounds.
The tilt range goes between 90 and 155 degrees, and the recline is so responsive that you don't need to put in a herculean effort to get it to work. 
6. Vinsetto Executive Fabric Chair
The fabric design, which happens to be soft to the touch, causes this one to feel like you are right at home. It's comfortable and supportive, and it even allows you to sink right into it. 
There is a static padded headrest, padded armrests, and the unit also features a 360-degree swivel functionality. You can recline anywhere between 90 degrees and 150 degrees, meaning you get to take control of your comfort. The simple assembly is the icing on the cake. 
7. Respawn-900 Recliner
Gaming chairs continue to be a very popular staple in the office world. Why wouldn't they, considering the designs bear a lot of elements that are right at home as far as keeping their users feeling comfortable and healthy is concerned? 
With this Respawn model, you get to recline up to 135 degrees. The reclining computer chair strikes the perfect balance of being sturdy and firm without feeling too hard. This is complemented by the inclusion of a lumbar and headrest pillow. 
8. Staples Hyken Mesh Task Chair
Staples is certainly not winning any popularity contests for being the most famous reclining chair brand in the world. However, it does have a solid unit on its hand, especially considering it's very budget-friendly.
It has several ergonomic staples including a headrest, adjustable armrests, lumbar support, mesh backrest, and seat height adjustment. Being able to recline up to 140 degrees across four tilt lock positions is also something to write home about. 
If that wasn't enough, there's a waterfall seat edge, which helps you with improved circulation in the legs too. 
9. Respawn RSP 110 Gaming Chair
Another comfortable gaming chair makes an appearance in the form of the Respawn RSP 110 model. It uses the typical bucket seat style that these chairs are known for, but it has a luxury feel to it that is all but unmistakable. 
Headrest and lumbar support pillows are included, which of course allow for adjustability. Additionally, you can take advantage of the 4D armrest maneuvering for additional comfort. A recline angle is offered between 90 and 155 degrees, which is complemented by the sheer amount of padding that the chair has. 
10. JulyFox Executive Chair
Big and tall models are often sought after for their comfort or for those who are on the larger side. This reclining office chair from JulyFox certainly fits the bill and gives you a living room armchair feel. 
It uses a segmented backrest design, offering end-to-end support for each section of your spine. Apart from the respectable recline, the chair allows you to lock its wheels in place, offering you the ability to enjoy a more firmly supported experience. 
11. Flash Furniture Mid-Back Drafting Chair
If you're going to need support at the drafting table, you would be hard-pressed to find a better recliner desk chair than this one from Flash Furniture. 
Such tables are often synonymous with a lot of leaning over, so having a unit that helps to mitigate the strain associated with that is always welcome. 
Your legs remain at a 90-degree angle and the foot bar helps to remove some of the pressure from your hips. Feel free to brace yourself and tilt backward whenever you want to relieve some of the tension you've built up. 
12. Devaise Ergonomics Reclining Chair
It's hard to argue with a 160-degree recline, especially considering the kind of list you are currently reviewing. A retractable footrest compliments this well. 
Apart from that though, the appeal of this Devaise model is largely rooted in its unique aesthetic choices. For example, there is quite an interesting polygon shape chosen for the backrest, which is enough to keep people looking for days on end. 
13. Rimiking Big and Tall Office Chair
This is another in the long line of big and tall recliner models. It's very sturdily built and includes supportive features such as built-in lumbar support and a retractable footrest. The latter feeds right into its recline capability whenever you need to kick back for a moment and take a break during the workday. 
14. Hbada Executive Chair
Hbada may not be the biggest name in the ergonomic furniture world, but it's certainly not an unknown one either. This reclining computer chair is highly breathable where both the seating pad and backrest are concerned. 
The recline position is well supported by the adjustable headrest and retractable foot wrist. On that note, you're getting 150 degrees of recline capability, which is a very comforting prospect. 
15. Sihoo Reclining Ergonomic Chair
Sihoo is next on the list with its attempt at an all-around pretty solid reclining office chair. The capability provided is incredibly generous and the chair is made even better by the other ergonomic features present. 
These include adjustable headrest, seat height, tilt tension, armrests, and lumbar support. If all of that wasn't enough, you get to stay cool throughout your workday, thanks to the inclusion of a mesh backrest. 
16. Duramont Recline Leather Chair
Here, you're taking another step away from the typical ergonomic chair designs back into the territory of your padded living room armchair. The choice of PU leather for the design embraces that look and feel tremendously. 
The plush feel and comfort are heavily reinforced with the 155-degree recline offered. The locking mechanism is also pretty well implemented, allowing you to effortlessly remain in whatever position you have selected. 
There is also a retractable footrest included to have you feeling as if you're relaxing in your living room. 
17. Ticova Executive Chair
A maximum weight capacity of 300 pounds for a standard ergonomic chair is very impressive. This Ticova office recliner chair also features thicker padding than you would expect, plus your run-of-the-mill ergonomic features to keep you comfortable. 
The recline you get goes up to 140 degrees and it is well complemented by the inclusion of a retractable footrest. Don't be surprised if you find yourself wanting to use this chair instead of your bed. 
18. Secretlab Titan Evo
This reclining office chair is often hailed as one of the best gaming chairs on the market, and it's pretty easy to see why. With three sizes that accommodate small to large users, high-quality material use, a 395-pound weight limit, lumbar support, and a 165-degree recline, who could argue that point? 
19. GTRacing Gaming Chair
Now you go from one gaming chair to another, and this GTRacing reclining office chair model is also well regarded for its heavy duty construction, ergonomic features, high weight capacity, and the generally supportive feel that you get from using it. 
The recline that you get is incredibly generous, and you're guaranteed to have it for a very long time to come. 
20. WeGuard Massage Gaming/Office Hybrid Chair
As the name implies, there is a massage functionality implemented in the unit. It's a hybrid design featuring a gaming aesthetic, but it can certainly work in the office space as well. 
High-quality PU leather and a sturdy steel frame make up the arrangement, and there is a retractable footrest that allows you to take advantage of the pretty generous recline. 
The comfort is reinforced thanks to the extremely thick cushion and widened backrest that also has well-implemented lumbar support. 
Final Remarks
There is not much more you could want to know about getting your hands on a reclining computer chair. Traditional ergonomic chairs are often very heavily marketed and talked about, so the appeal of their reclining counterparts often doesn't shine to the surface. 
Now that you have this list, you realize that you can get your typical features while being able to take advantage of the health benefits associated with leaning back in a sloped position. 
There are even different flavors of these units to appeal to your tastes. You can have a heavy duty reclining chair, a reclining office chair with a footrest, a leather-based reclining chair, and more. 
The possibilities are endless and it's up to you to choose which one appeals to you the most. The best recommendation would be to choose something that comes with the kind of recline you want as well as one that can speak to the other features that matter to you too. 
For example, you may want to have a reclining office chair that also provides you with excellent adjustable lumbar support to manage a chronic lower back pain challenge you may be struggling with. 
Remember that office chairs are long-term investments, so the more birds you can take down with a single stone, the better.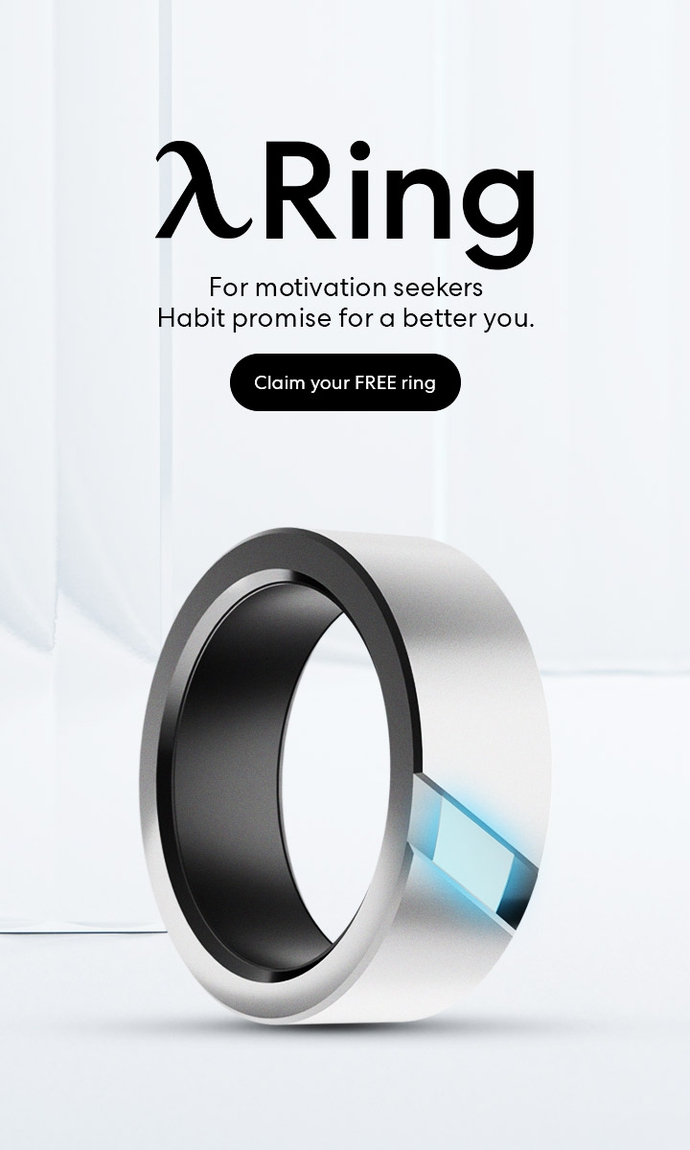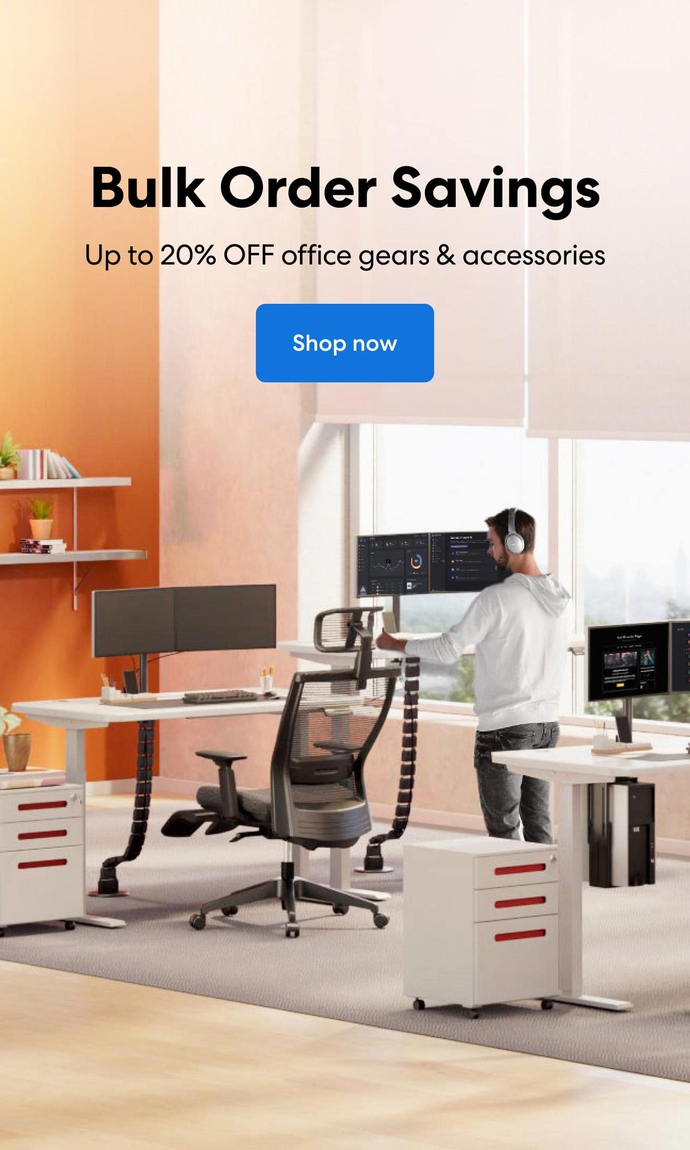 Subcribe newsletter and get $100 OFF.
Receive product updates, special offers, ergo tips, and inspiration form our team.