Smart Products
30 Small Black Desks – Compact-size Office Desk for 2023

Autonomous
|
Apr 14, 2022
2,221 Views
In some cases, a small black desk is what you need to make your surroundings change. A new piece of furniture like this one might offer you the space you require to store different items, while also giving you the comfort you need to work during several hours. Read on, and find 30 different incredible, high-quality options you could buy in 2022. 
When Do You Need a Small Desk?
Many office workers want to find the best pieces of furniture for their office, and you might often look for chairs, desks, and more. However, you may wonder when you're in dire need of a small table. 
A small black table is essential if you don't have much space in your workstation. It helps you guarantee that you can fit everything you need. Nonetheless, it's also a fantastic alternative if you want to avoid clutter and ensure your surroundings always look neat.
Understanding Small Desk Dimensions
We've included data on average desk measurements below to assist you in searching for the right desk for you.
Standard Desk Size
An individual with a height of 5.5 ft to 6 ft must have a workstation between 29 and 31 inches tall. This height allows you to sit below, with enough room for you to tinker with your legs, feet, and thighs, which also allows you to sit nicely without having to bend down.
Furthermore, a standard desk's normal length is around Sixty inches. They usually come in lengths ranging from 60 to 70 inches. Any workstation should have a clear width of 26 inches, which is large enough to hold a standard 20-inch display; anything else would need the effort to utilize for most anything requiring a computer monitor.
Small Desk Dimensions
Smaller workstations, such as those used by students, are not as spacious as they should be. Several don't have enough room for a book, a notepad, and writing supplies all at the same moment. Smaller desks typically have a width of 24-30 inches and a length of 18 inches. A practical desk, which has a depth of 25 inches and a breadth of 48 inches, is another tiny desk option to consider. It could fit a monitor and ample working area for pupils in a distance education setting.
List of 30 Best Small Black Desks
Although if you don't yet have a separate office, one of the best possible small black desks for tiny spaces will help you build a wonderful work environment. Like most of us, possibly you are now working at home instead of in a workplace or production company. Or maybe you're a learner who spends a lot more time at home studying than you anticipated. Perhaps you're a freelancing contractor who has found oneself with their family members working with them on their once-calm business days, placing a premium on home space?
Small black computer desks are necessary workplace options for your office or commercial area. They are available in a variety of designs and sizes. Irrespective of your preference, there is a solution that best meets your requirements. The top computer desks on the marketplace are listed here. But, before we get into the list, let's understand the dimensions of a small desk.
You will become more efficient with a much-designed office workstation; either you have transferred your job from a workplace to your house or need a spot to browse the web, make payments, or skim emails. Here are some amazing small space desk options, ranging from floating furnishings to standing platforms, to give you some small black desk ideas.
Take a look at the following list with the best small black computer desk options you need to evaluate before picking the best one: 
1. SmartDesk Core by Autonomous
It's not a secret that Autonomous offers some of the best pieces of furniture available on the market, especially if you're looking for a standing desk for a home office. 
The SmartDesk Core is one of the best examples of what Autonomous can offer you. It has the perfect size to fit your workspace while also offering you enough space and alternatives to store all your belongings. It's the ideal standing desk for many clients. 
This black adjustable desk is the favorite of many office workers, especially if you want a model that balances beauty, functionality, and a fair price!
2. Computer Desk by Furinno
When you have a room with limited space for your computer, you might need a small desk with storage space to keep your items organized while you're working. 
Furinno's computer desk is a fantastic option since it has a perfect size, it's made of a strong material that endures for a long time, and its simple design can match any type of workspace. 
3. Classic Home Desk by AmazonBasics
Many people don't know it, but AmazonBasics offers wonderful pieces of furniture, especially when you want to save some money. 
The Classic Home desk by AmazonBasics is a great option to look into. With a modern design and two shelves to store your belongings, it has the ideal size for small workspaces while also giving you space to guarantee neat surroundings. 
4. OneSpace Writing Desk
On different occasions, you might want a small black table that gives you the space you need to organize your office items, but you may also need a piece of furniture that's easy to assemble. 
Fortunately, OneSpace's writing desk includes both features. The small black desk is one of the most convenient options for tight spaces, and you can quickly set it up and use it during your long workdays. 
5. Simplistic Table by Furinno
While some people want extravagant and big desks, others prefer small pieces of furniture with simple designs. Both options are fantastic alternatives, but if you'd rather have a small black table, Furinno has more than one model for you. 
Buying the Simplistic Table means you get a premium-quality furniture piece that's so small that can fit even the tightest places. It's strong and durable, so it can last a long time, and its design is ideal for any style you want to go for. 
6. Computer Desk by Engiry
Although you may need a small black standing desk, that doesn't mean you don't require an item that's big enough for you to organize all your items, for example, your computer, documents, and technological accessories. 
Luckily, you might find the ideal option among Engiry's models since the computer desk is a black desk for small spaces that's not only small but very versatile. 
7. SHW Electric Height-adjustable Standing Desk
Finding the best piece of furniture for your black desk setup is not always easy, particularly in cases when you're looking for an item with adjustable height.  
With four different height options to choose from, SHW gives you an electric standing desk you can adjust to fit your needs. It's completely black and small enough to fit tight spaces, so it can benefit you while you're working! 
8. CubiCubi Computer Desk
Even though not all customers know about CubiCubi, it offers several convenient options for your home office. The computer desk, for example, is an ideal alternative since its design is unique, beautiful, and small, so it's perfect to fit any compact space. 
This small black computer desk with storage spaces includes a bag for you to put different items inside, and its steel legs are strong, so it's a highly endurable piece of modern office furniture.  
9. Computer Desk by Coleshome
If you're looking for a modern design that's strong enough to carry your computer, laptop, or all office items, Coleshome's model might be the right one for you. 
Coleshome offers a small black desk that's characterized by a simple design, which perfectly matches any contemporary style. At the same time, it's easy to assemble, waterproof and anti-scratch, so you can use it for a long time before having to change it. 
10. L-shaped Desk by OSP Home
A small standing desk is challenging to find on many occasions, especially if you're looking for an L-shaped one that you can fit in a corner of your office. 
However, OSP Home has an option that might work for you – a small black table with an L-shape design that's perfect if you need to organize different items in your surroundings while also saving space. 
11. Small Computer Desk by WeeHom
Some office workers can do their jobs in large workstations, but not everyone has that opportunity. If your workspace is tight, you might want a small black wood desk to help you without feeling like your surroundings are full of clutter. 
WeeHom has a simple model made of thick wood with a stable structure. Since its design is so simple, you can adapt it to your needs, which is why it's so versatile – it's helpful for many office workers! 
12. Go Green Laptop Desk by Furinno
In some cases, office workers care about more things than simply completing their daily to-do lists. If you feel identified with that, you might be looking for an eco-friendly option that you can use to guarantee you're doing what you can to avoid damaging the environment. 
A small desk setup might be hard to build, but you can use the Go Greek Laptop Desk by Furinno if you want to have an eco-friendly option that's ideal for a tight space.  
13. Simplistic Frame Computer Desk by Furinno
There's one last option by Furinno on this list, which is clearly a brand that offers more than one model that you should consider if you want a beautiful and useful small black desk. 
Although the desks by Furinno don't offer the same quality that Autonomous desks do, they are still good options. In this case, the black desk for small spaces has a simplistic frame, it's made of high-quality particleboard, and it can endure a long time. 
14. Simple Computer Desk by Coleshome
A modern and stable small black wood desk is what many office workers need to embellish their workspace and organize their items. 
Coleshome has another model you might want to evaluate, and it's named 'Simple' due to its sleek and straightforward design. It's elegant and eye-catching, but still small in size, so you can place it in tight spaces. 
15. Tvilum's Four-drawer Desk
While some workers prefer a desk with shelves, others look for a small black computer desk with storage options, for example, pieces of furniture that have drawers. 
Drawers are ideal if you want to store different items without wasting any space, so a black desk for small spaces with several of them could be the right piece of furniture to add to your office. 
The Four-drawer model by Tvilum is one alternative you might want to look into. It's compact and functional, but easy to assemble and simple to clean. It may be what you've always wanted for your office space! 
16. Stone & Beam Desk
There are many different desk brands, and Stone & Beam is not one of the most popular ones. If you compare it with Autonomous, you might not know it at all. 
However, the small black desk is made of strong metal and has a clean and beautiful style. It includes two drawers, so you can store a few things inside it while you're working. 
In many cases, people want compact desks that are easy to maintain but also offer them beautiful features. However, that can be difficult to find, particularly if you want an item that fits your space.  
Even so, this option is ideal to achieve both aspects since its sleek design is perfect for all surroundings, and it's still small, so you can fit it into tight places. 
17. Ameriwood's Parson Desk
Sometimes the simplest designs are the most beautiful ones, and that's exactly what you get if you buy the Parson desk by Ameriwood. 
This office furniture brand definitely offers more than one convenient option, but the Parson desk is the perfect one if you want a small black desk that's immensely easy to clean, maintain, and fit in your workspace.  
There are definitely more extravagant designs out there, but you don't need a desk with an over-the-top counter to make your office space look different. On the contrary – if your space is small, simplicity might be the key to guaranteeing both beauty and functionality. 
18. Writing Computer Desk by Comhoma
Many people enjoy assembling their desks once they buy them, but if you don't have the time to do it, or if you prefer a more practical option, the Writing Computer Desk by Comhoma might be what you're looking for. 
Comhoma's alternative does not require assembly, so you can start using the small black table as soon as you get it. It's comfortable, and it makes you look professional due to its beautiful design, so why not give it a try? It may be the ideal option that fits your needs! 
19. Computer Desk by Teraves
One of the last options on this list is Teraves' model, which is a simple computer desk with powerful features. Although small pieces of furniture might seem like they're nothing compared with bigger, extravagant tables, they're actually just as useful, and sometimes they might even be more convenient. 
Buying the desk by Teraves means you get a sturdy table for your workstation, which is one of the most important features you should consider when you're buying a small black table.  
Even though finding a beautiful desk is a fantastic idea, purchasing a functional one is even more important. Fortunately, the computer desk by Teraves fits both categories, so you never have to choose one over the other if you go with this alternative. 
20. Ameriwood's Dakota L-shaped Desk
Finally, the last small black desk on the list is the L-shaped desk by Ameriwood, which is called Dakota. The brand boasts that you can create the perfect home office setup with this alternative since it's a small black wood desk that could fit your surroundings. 
Acquiring the Dakota desk means you get a table that you can place in a corner. Thus, you can save even more space while you're organizing your surroundings since it means you don't have to leave empty spots between your items. 
Moreover, the Dakota black desk for small spaces offers you enough storage space both above its wide top and under it since it's spacious enough for you to comfortably sit while working, and it also includes storage areas that let you organize your belongings.
21. Compact Desk by Timotion
Basic Keypad: The small black wood desk has a solid structure, a compact desktop, and a simple appearance. It would help if you invested in your home office with a space-saving compact adjustable desk that will endure for years.
22. Compact Desk by Wistopht: Wireless Charge Pad
You can operate your system from your working surface with this small workstation. The smart tempered glass standing desk features a digital monitor, capacitive touch keyboard, and built-in wireless charging to make working more convenient.
23. Compact Desk by Wistopht: Programmable Keypad
With the standing desk for small spaces, you can turn any little area into an ergonomic work environment. Allow this strong office treadmill desk to perform all the physical labor for you, whether it's minimalist or loaded down.
24. Rolling stand up desks by Mount-It!
This small black table has an ergonomic moveable stand, allowing it to be used as a stand-up desktop workspace with height adjustment from remaining seated to standing. It may be utilized as a standing portable computer work desk and a platform for speakers. You may also move the desktop around easily. You may transfer it from room to room at any time.
25. Window Niche with Floating Windows Desk
While having a window alcove is lovely, the angles produced an unusual nook that wasted area. A custom-built hovering desk tailored to match the space may transform your corner workstation into a productive work area. Most professional furniture pieces struggle to suit odd slanted angles like this, so a handmade swinging desk is an ideal answer.
26. Furinno PC Desk
It shows how fashion combines sophistication. This black desk for small space is cost-efficient, and it fits your area and taste. It has a keyboard tray featuring steel slides for easy sliding.
27. Jennifer 47-Inch Black Framed Desk from ZINUS
This workstation is a sleek and modern small black desk built to match your office, bedroom, workplace, or family room and therefore is available in 3 distinct colors and patterns. This black home office desk, with its sleek silhouette, is an excellent complement to any modern workplace.
28. Coavas Writing PC Desk
Are you looking for a basic, efficient workstation that is economical and easy to assemble? This small black desk is the finest option for you! You can snap the plywood surface onto the black metal structure, and your workstation is ready to use. When not using it, it may easily collapse.
29. Mr IRONSTONE 31.5" L-shaped Desk
This small black desk may eat meals, play board games, browse the internet or watch movies. This corner desk is strongly appropriate for small areas. This corner office table can be placed towards any side of a building or fit in any nook. It also helps you to make the most of your space.
30. Tribesigns 55 Inch Tabletop
With this small standing desk's open floor plan design, you can offer a streamlined, chic touch to your workplace or personal office. This worktop has a steel frame and strong legs for sturdiness and support. Thanks to the scratch resistant laminate coating, your desk's top are safeguarded from regular wear and tear.
Without a good workstation, working remotely might sound overwhelming. It's no simple accomplishment to get things accomplished without a workstation, even if you're battling with back issues, the lure of dozing on your comfy sofa, or the diversion of munchies while sitting just at the kitchen bench. However, if your house is small, it may appear that you won't be able to fit in a home office. False!
You could transform any room into the ideal work corner (yes, also that uncomfortable, underutilized spot you've been avoiding has promise) with the appropriate desk (and you'll need a little one). Perhaps you want a little writing desk that does not protrude very far from the wall. You can also install a climbing desk, floating tabletop, or corner-shaped workstation on the wall.
Keynote Takeaways
Small black desks are immensely functional, especially if you're able to pick the right one for your office. Now that you have a fantastic list with 30 different options, choose your favorite alternative and start organizing your surroundings!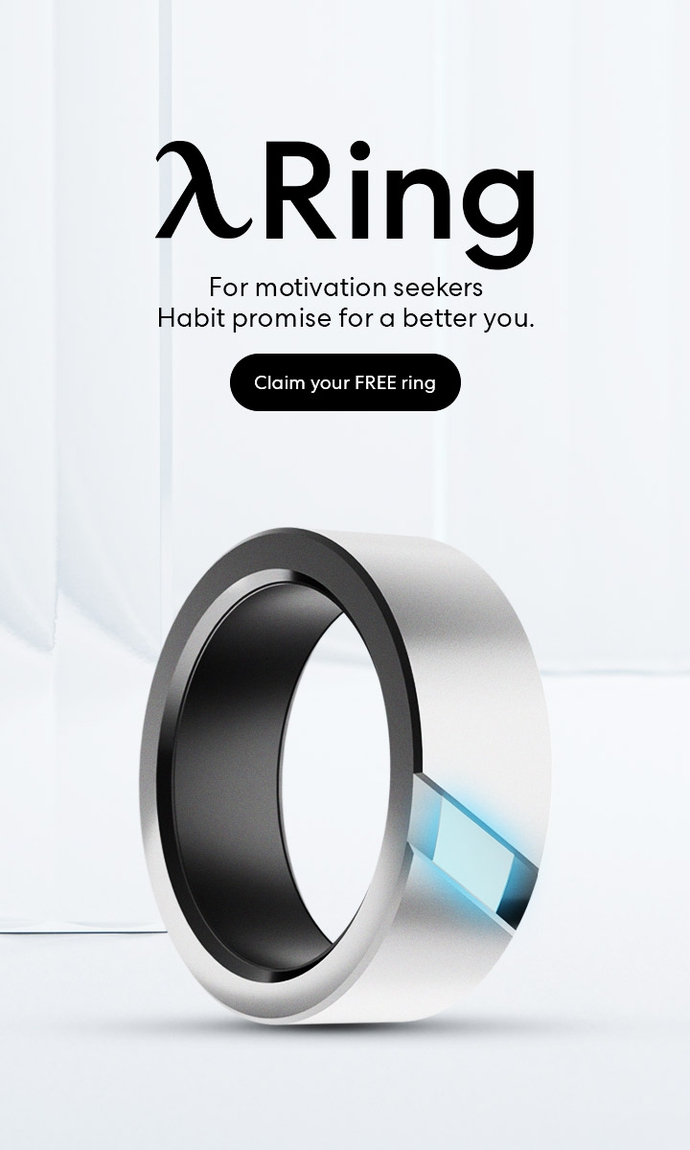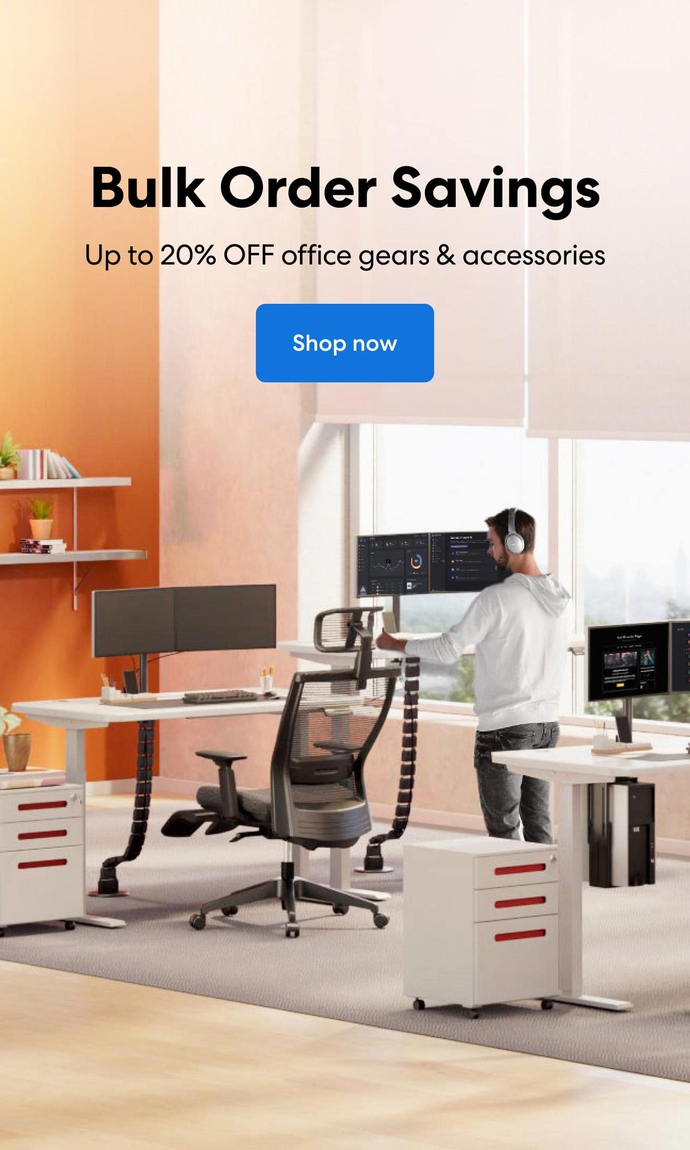 Subcribe newsletter and get $100 OFF.
Receive product updates, special offers, ergo tips, and inspiration form our team.