Smart Products
20 Best Small Computer Desks for Space Saving Workspace

Autonomous
|
Jul 12, 2022
1,722 Views
Whether you have a small office or want to save space in your studio apartment, you may need a small computer desk. 
Studying or working from home requires an adequate workspace with proper furniture, but that doesn't mean you need a standard-size table. 
With the right option, you can squeeze in a work surface at home and forget about bothersome back pain. 
Do you want to set up the perfect work nook? There are tons of small PC desks ready to solve your space issues and leverage the potential of every unused corner in your apartment. Find the best 20 here!
20 Best Small Computer Desks for Small Workspace
1. Autonomous SmartDesk Core
Do you want to avoid the temptation to take a nap on your cozy sofa during work? If so, the Autonomous SmartDesk Core is worth considering. 
It's an essential standing desk for those looking for comfort and versatility. This compact table puts wellness first and can fit a wide range of body sizes, from 29.4" to 48". 
If you choose the SmartDesk Core, you can be sure that your computer will always be protected. It lifts up to 265lbs and stays rock solid the whole time.
In addition, this compact computer desk is supported by a stainless steel frame with strength and safety certified by UL, EMC, and BIFMA.
The small top SmartDesk Core is powered by an energy-efficient dual motor. Thanks to its innovative smart features, you can save up to four custom heights to set up an optimal workspace in seconds. 
2. Autonomous SmartDesk Pro
A mini computer desk can help you feel more comfortable while working and increase your productivity. Therefore, you must find one that suits your space and technological needs. 
Autonomous has several options available, including the SmartDesk Pro. It's similar to the SmartDesk Core but with more range and power. 
This electric standing desk has an upgraded but quieter dual motor to optimize its functions without sacrificing the user's peace.
The design resulted from constant updates and years of development. This brand made a stronger desk capable of lifting 310 pounds with ease. It's also taller and adjustable from 26.2" to 52". 
The SmartDesk Pro is for you if you want desktops for beast mode setups. This small PC desk is so spacious that you can fit two monitors on it! 
3. Water Joy Wall Mounted Floating
There's another good alternative if you like floating tables but prefer one that doesn't fold away completely. It's the WaterJoy Wall Mounted Floating Desk. 
Do you need some room for storage? It has several compartments where you can stow all your work tools. This small computer desk is also perfect for areas with some extra wall space. However, it cannot be moved after being installed.
4. Latitude Run Sauve Floating Desk
If you live in a really small house or apartment, a floating table is for you! A mini computer desk that you can fold down after working is the safe choice when you need to set up an office in areas with little space. 
In that scenario, you should consider the Latitude Run floating desktop. This small computer table folds up when you need to use it and back down after you're done, hiding away as a wall cabinet to save space. Some designs have built-in tools like a mini whiteboard for taking notes. 
5. Micah Desk by George Oliver
There's also a noteworthy compact computer desk if you prefer simple but elegant options. It's the Micah Desk by George Oliver.
The main highlight of this desktop is its appearance. Its hardware and legs have gold accents for a minimalist yet elegant look. Even if you put the table in an unused corner, it will stand out and add a luxurious touch to your room. 
Additionally, George Oliver's Micah Desk includes two drawers for more storage.
6. Compact Desk by Timotion: Basic Keypad
You can find an excellent compact standing desk if you like simpler designs. 
The Compact Desk by Timotion is an aesthetic and minimalist small-sized table. It doesn't matter if you have a tiny home office. With this conveniently compact design, you can set up the perfect workspace and ensure your well-being.
Made on a solid, two-stage steel frame, it lifts up to 270lbs with ease and ensures all your electronics are safe in one place. 
Plus, this mini computer desk lets you choose the right height, ranging from 27" to 45". In other words, it's perfect for everyone! 
7. Inbox Zero Height Adjustable Standing Desk
If you have reviewed some furniture store catalogs, you may have wondered: Why buy a standing desk? The answer is simple: sitting all day can be tiring. Therefore, you should look for an option you can use to stay active and alert while you work. 
The Inbox Zero Standing Desk can be adjusted to a higher or lower height by only pressing an electric button! It can become the ideal work surface for anyone. 
8. Wistohpt CompactDesk: Touchscreen Control & Wireless Charge Pad
A good small computer desk does not have to ruin your room decor. Actually, various minimalist and chic designs fit any ornamental style and color palette. 
One of them is the Wistohpt standing desk with a wireless charger. It has a clean look, sleek design lines, and a crisp monochromatic palette that works well in any home or office area.
Its smart glass tabletop includes a digital display with touch screen keys that allow you to control its set up directly from your work surface. Also, this small PC desk comes with a built-in wireless charger. You won't ruin the area's appearance with messy wires. 
9. Nathan James Telos Home Office Computer Desk
If you want a simple and modern-looking design to bring an original touch to your workspace, you should consider this table by Nathan James. 
While simple, this desk has premium finishes in a variety of color combinations to choose from, including white/brown, wire-brushed gray, and oak/black. Also, it provides a good amount of storage for neat freaks! 
10. Duvall 36" Desk
Thanks to its practical design, the Duval 36" Desk fits into any apartment or small house. It features a modern, elegant appearance with a functional setup thanks to its sleek steel frame and tempered glass top. 
The desk also has a second metal shelf offering additional storage. You can have everything you need at hand while keeping your room decor intact! 
11. Compact Gaming Desk by Benzara
Do you love video games and spend a lot of time playing on your PC? If so, this compact gaming desk by Benzara is the best option you can find! 
The Benzara gaming desk was designed to meet the needs of gamers! In addition to being uniquely crafted with textured coated shelves and K-shaped legs, it incorporates a cup and headphone holder. 
This compact computer desk has a raised shelf to keep the monitor at a healthy height. What do you think? It's the best alternative for long gaming sessions. 
12. The Twillery Co. Study Desk
Having foldable furniture is essential to maximizing your space, whether you live in a small apartment or a dorm. Therefore, you should consider the Twillery Co. Study Desk. 
Despite being small, it has room for a computer, printer, and other necessities. Also, since no assembly is needed, the desk is simple to stow away when not in use. You only have to fold it and place it against the wall. 
13. The Office Oasis Premium Small Computer Desk: Built to Last
You hate clutter, don't you? If so, The Office Oasis small computer desk can solve that problem!
This computer table comes with a cable management tray and cable ties. If you don't like the traditional office mess, just add a desk like this to your workspace and enjoy a supreme level of comfort. 
14. Yaheetech Wood Triangle Computer Desk
Do you have many unused corners in your room? If so, you should consider buying Yaheetech Wood Triangle Computer Desk. 
This desk is a terrific solution to maximize compact areas, as it fits neatly into any corner and has plenty of storage. It includes two open shelves on both sides and a large under-desk drawer. 
15. Northread Aesthic Folding Computer Desk: Anti-scratch Leg Pad
Do you frequently move from place to place? You need a portable computer desk! 
This computer table has a simple design at first glance. However, it's roomy and supports desktop splicing and stacking for easy management.
It is portable, and you can take it anywhere you go because it fits well in any small space, including a home office. Also, this Aesthic folding desk is a lifesaver in interviews, unexpected meetings, and training. 
16. Inbox Zero Sit-Stand Cart Mobile Height Adjustable Standing Desk
The Inbox Zero Sit-Stand Mobile Desk is the best option for making the most of limited space! Also, it's versatile and allows users to adjust its height according to whether they want to sit or stand. 
Moreover, it has wheels, so you can move it around with ease. This desk is available in white maple, black, and oak/white. 
17. Mount-It! Rolling Desk: Tiltable Desktop
Spending the whole day sitting in front of the computer can be the most tiring activity! However, there are some things you can do to prevent your back from hurting all day: buy a rolling desk. 
If you want to stand or do some stretching exercises while you work, a rolling desk allows you to move your computer around the room! You only have to drag it wherever you go and continue performing your tasks. 
This small computer desk is made of particle board, melamine, steel, and plastic. In other words, it's durable and easy to clean!
A rolling desk is a game-changer if you have to spend many hours working or studying on your computer. The Mount-It! Rolling Desk: Tiltable Desktop is the best option you can find! 
18. Christopher Knight Home Aalto Computer Desk
It's a classic desk you can find in the Christopher Knight line. While it doesn't have a bold design, it's a safe option for any home office. 
This small PC desk has a melamine surface with compartments to store several items and is easy to keep clean. 
19.  Midcentury Art Display Mini Desk
If you are a fan of art, this mini computer desk is for you! With its sophisticated and elegant design, it enhances any home workstation. 
The desk has a steel frame and a tempered glass top to ensure durability and a good look. Also, you just need to wipe its top with a towel to keep it clean. 
20. Xochitl desk
It's simple yet elegant and creative. If you are looking for something small, the Xóchitl Desk is the best option you can find. In addition, this small table has two drawers to store your office supplies, documents, or technological equipment. 
How to Choose the Best Small Computer Desk

The perfect small computer desk should fit your needs and limitations. Therefore, the first step in choosing one is knowing how much space you have available in your home or office. 
After that, you must analyze how you will use the desk. If you want an optimal setup for gaming, you'll likely need a table with support for office accessories like headphones. 
However, if you only need a computer and some documents in your workspace, you should buy a small compact desk. 
Those who care about design should consider the walls' colors and the surrounding furniture's appeal. Try to choose a desk that fits your tastes and your home decor.
Remember that there's an ocean of designs and types of desks, from rolling tables to folding ones. You only need to consider a few things to find the perfect option. 
Final Thoughts
Are you looking for a small standing desk or a standard-size computer table? In both cases, consider its size, material, shape, aesthetics, table space, and your budget before choosing one. 
Whatever your tastes or preferences, there's a perfect desk for you! You only have to do a deep search until you find the one you've always wanted. 
Also, keep in mind that technology has evolved. Therefore, you should also consider the most innovative features in those desks you are reviewing. Some have built-in cell phone chargers. Would you like to try any of them?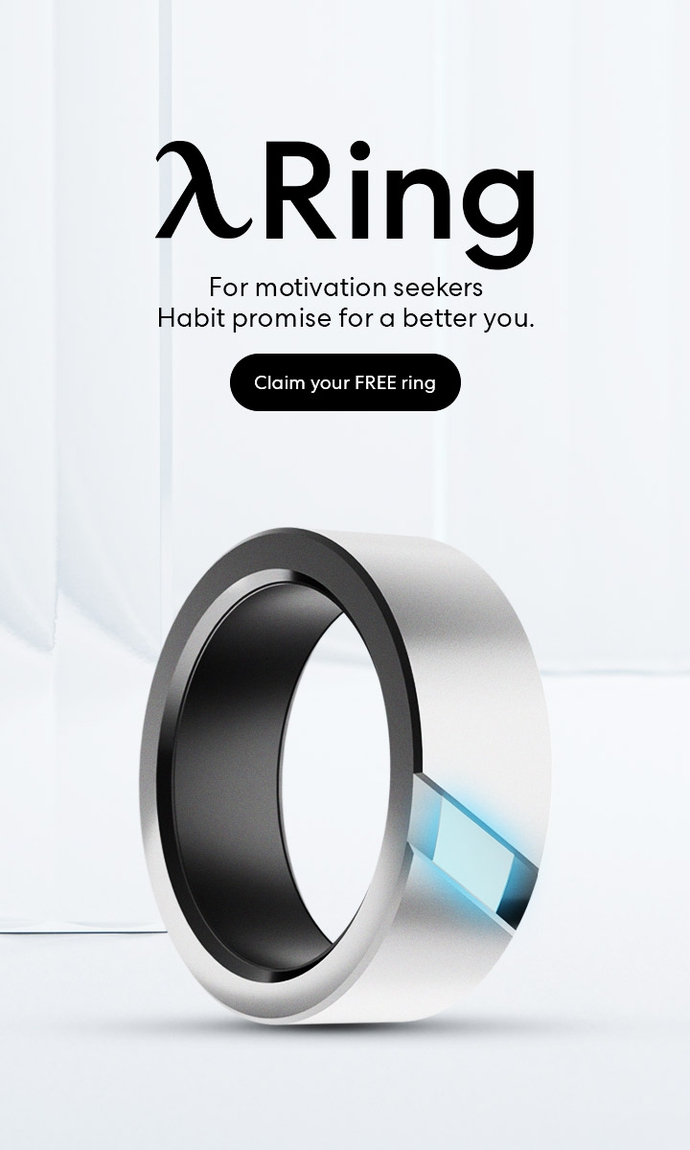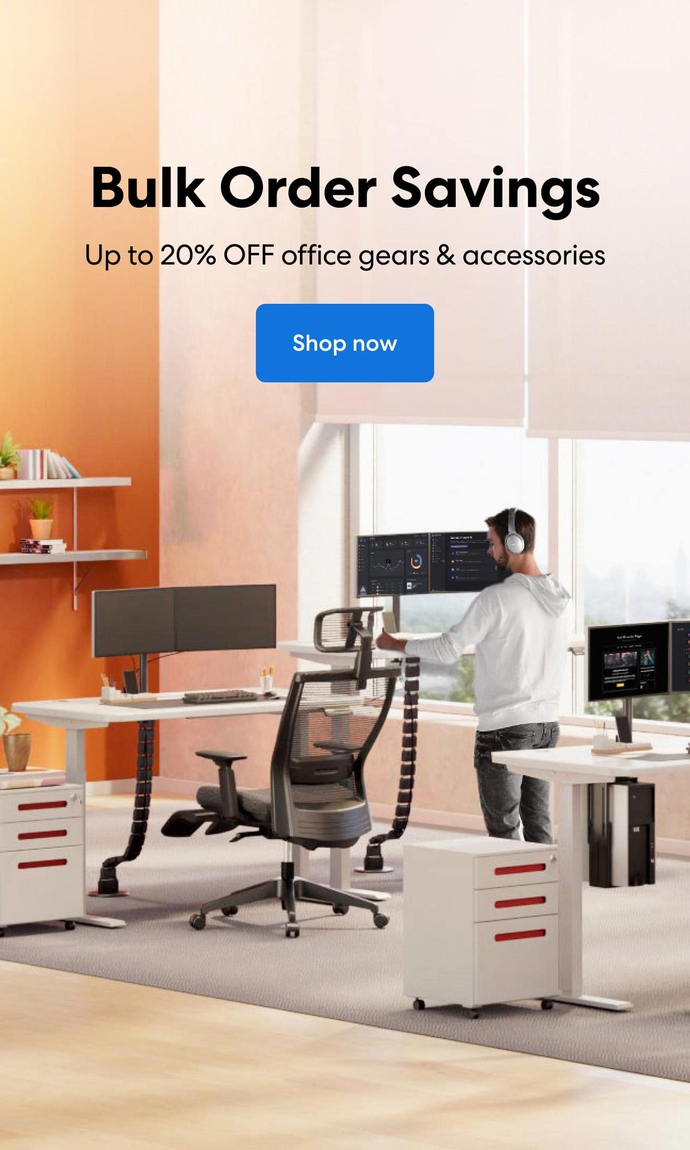 Subcribe newsletter and get $100 OFF.
Receive product updates, special offers, ergo tips, and inspiration form our team.