There are some products you can't leave out of your office, and one of them is desks. However, it's best for office workers and employees of all kinds to get standing desks for their offices instead of traditional ones. The reason for that is how helpful those desks are.  
Getting a standing desk allows you to work while standing, which is ideal if you have back or neck problems. Regardless of that, you can adjust their height whenever you want to switch to a sitting position. 
The only problem with most of these height-adjustable desks is they can take a lot of space from your office. This issue is not a big deal if you have a big office, but people working at smaller workspaces struggle a lot with space. Therefore, they can't afford to have a large desk at their office. 
Fortunately, there are many types of desks on the market, and that includes products of different sizes and designs. Choosing a small desk for a small space doesn't mean picking one of poor quality, though. Read this page if you want to know the 20 small writing desks for saving space! 
All desks on this list are wonderful products, so purchase the ones you like best.
20 Small Writing Desks for Your Tiny Space
1. Autonomous SmartDesk Core
The first three products in this list are, naturally, Autonomous desks. This company has put an effort into helping office workers feel more comfortable while working, and its office items show that. 
Autonomous' flagship desk is the Autonomous SmartDesk Core, which focuses on boosting your productivity and promoting your well-being. You can use custom tabletops for this item, so don't worry about aesthetics. Apart from that, its control pad lets you set four programmable settings. 
People who bought the SmartDesk Core can fit it in any office, so size is not a problem with this small writing desk. 
2. Autonomous SmartDesk Pro
Following up, we have the Autonomous SmartDesk Pro, which has similar features to the SmartDesk Core. However, this alternative focuses on giving you more range and power, so it's designed for people who like working hard for extended periods. 
This desk is not only height-adjustable, but its electric dual motor allows you to change between sitting to standing in a matter of seconds. The SmartDesk Pro can easily lift all your office equipment since it has a load capacity of 310lbs. 
Spend all the time you need choosing the correct tabletop for this desk! 
3. Autonomous SmartDesk Core Duo
Getting to the last Autonomous Desk on this list, we have the SmartDesk Core Duo. This product is a little different from the other two Autonomous products on this list since it's designed for people who need to work with their coworkers on the same desk. 
People in need of dual desks usually have to go for large desks that don't fit in their office, but the SmartDesk Core Duo addresses that problem by giving you a shared-space desk that can fit in most offices. 
The desk's whisper-quiet dual motors keep you from getting distracted by any noise these desks could make. 
4. IKEA Bekant Sit-Stand Desk
Now that we are finished with the Autonomous compact writing desks, we can talk about other brands, and the first of them is IKEA. One of the best things about this product is you can fit it in both traditional offices and home offices.  
This IKEA desk works perfectly as a small standing desk for people with space-limited workspaces. Although it doesn't have as many features as the previously mentioned products, it's sturdy enough to last years without getting a scratch or losing its brightness.  
The Bekant-Sit Stand Desk is perfect for people working on a budget.  
5. Vari Electric Standing Desk 48
Vari is one of the most renowned office items brands on the market, so you can trust its items to be of the best quality. The Vari Electric Standing Desk offers its users a premium appeal that can boost any office's aesthetic. Don't worry if you don't like DIY products, though; this compact writing desk is simple to assemble. 
Additionally, the Vari Electric Standing Desk 48 includes a cable management feature that keeps your cables from getting scattered all around your workspace. Although this desk is made for a small desk setup, it has enough space for you to put all your equipment and files on it.  
6. VariDesk ProDesk
Unlike other products on this small writing desk list, this is one of the most expensive small desks you can find out there, so we recommend you only go for this one if you have enough funds for it. The VariDesk has that price due to its brand and durable materials.  
You don't have to worry about assembling this desk since it comes pre assembled, and it also prevents wobbling by using a horizontal base. This compact writing desk is also stylish due to its finishes, which make it look luxurious and sophisticated.  
Regardless of that, if you don't have an office chair for a small space, we recommend you get one and buy a cheaper desk.  
7. Rebel Up Standing Desk
Most office desks are made of wood or sturdier materials, but the Rebel Up Standing Desk prefered to take a step further from those products and featured a glass top. Although that means you have to be extra careful with the desk, it also means you get a more visually-appealing product.  
The Rebel Up Standing Desk has two-USB ports that allow you to plug your cell phone, personal computer, or any other gadget you use to work. This small writing desk's design also helps you with cable management.   
8. Flexispot Electric Desk
Flexispot is not like the other mainstream office products developers on this list, but it features affordable items for people working on a budget. Nonetheless, all Flexispot's products have all the essential features every ergonomic item must have to improve its user's productivity. The Flexispot Desk is not an exception to that.  
This small writing desk has decent size for small offices, overall good functionality, a stable base, and durable materials. Although it's not a 10 in anything, this desk is a nine at most factors someone would consider on an office desk, so it's ideal for people working on a budget.  
9. Airlift Electric Standing Desk
People looking for fancy-looking compact writing desks can stop looking since the Airlift Electric Standing Desk is all they need to make their office look more sophisticated than ever. What makes this alternative so appealing is tempered glass, which is amazing for people who care about aesthetics.  
You don't have to worry about space with this option since it has tons of desktop spaces to store your belongings. This small writing desk comes with a controller that allows you to set programmable settings to keep track of your favorite positions, so you could say this desk has the latest technologies you can look for in a desk.  
10. Upper Square ALBIN
While many people love desks and office products that look the most luxurious that they can, others prefer going for products with minimalist designs that focus on features and comfort. The Upper Square ALBIN desk is part of the latter.  
This desk's design is simple and doesn't look different from most traditional desks, but it has a decent height adjustability feature that allows you to work while standing or sitting. Moving your chair to another place has never been easier due to the wheels this desk features.  
Therefore, the Upper Square mini writing desk is ideal for people who need to constantly move from where they work.  
11. ALFA Furnituring Stand Desk
As we mentioned before, this page focuses on small writing desks you can fit in a small office setup. However, what many brands do to address that issue is offer different sizes for the same product, and the ALFA Furnituring Upgraded Stand Desk is one of those items.  
ALFA offers this mini writing desk in three sizes, so you can choose the one you like best for your office. All sizes include the same features, so don't worry about that. Its stable table top allows you to put two screens, a mouse, and a keyboard on it, so you can easily work there without having any issue with your working equipment.  
12. Symple Stuff Grattan Desk
Minimalist designs can also look expensive if their designers want them to look like that, and the Symple Stuff Grattan Desk proves that. Its developers made this desk to improve your workflow and keep you from getting back or neck pain.  
This mini writing desk does that by making sure you work in a good posture at all times. Thanks to that, you can work all the time you need without developing any physical issues, stress, or exhaustion. Although it's not available in many colors, its classic black and white presentations are enough for most workspaces.  
13. SHW Electric Computer Desk
If you are looking for a height-adjustable desk that doesn't take that much space for you but doesn't have a lot of funds available for it, you can consider going for the SHW Electric Height-Adjustable Computer Desk. 
This mini writing desk is one of the most versatile desks you can find for its price, and it's also easy to assemble, so you don't have to worry about that taking a lot of time from you.  
14. Mr. Ironstone Desk
As you could have guessed by reading its name, the Mr. Ironstone small writing desk is one of the sturdiest products on this list, so you can go for it if you are looking for a heavy-duty desk that can fit in a small office. However, its height-adjustable features are all manual, so setting them takes more time than it would take with an electric-powered desk.  
15. Fezibo Electric Desk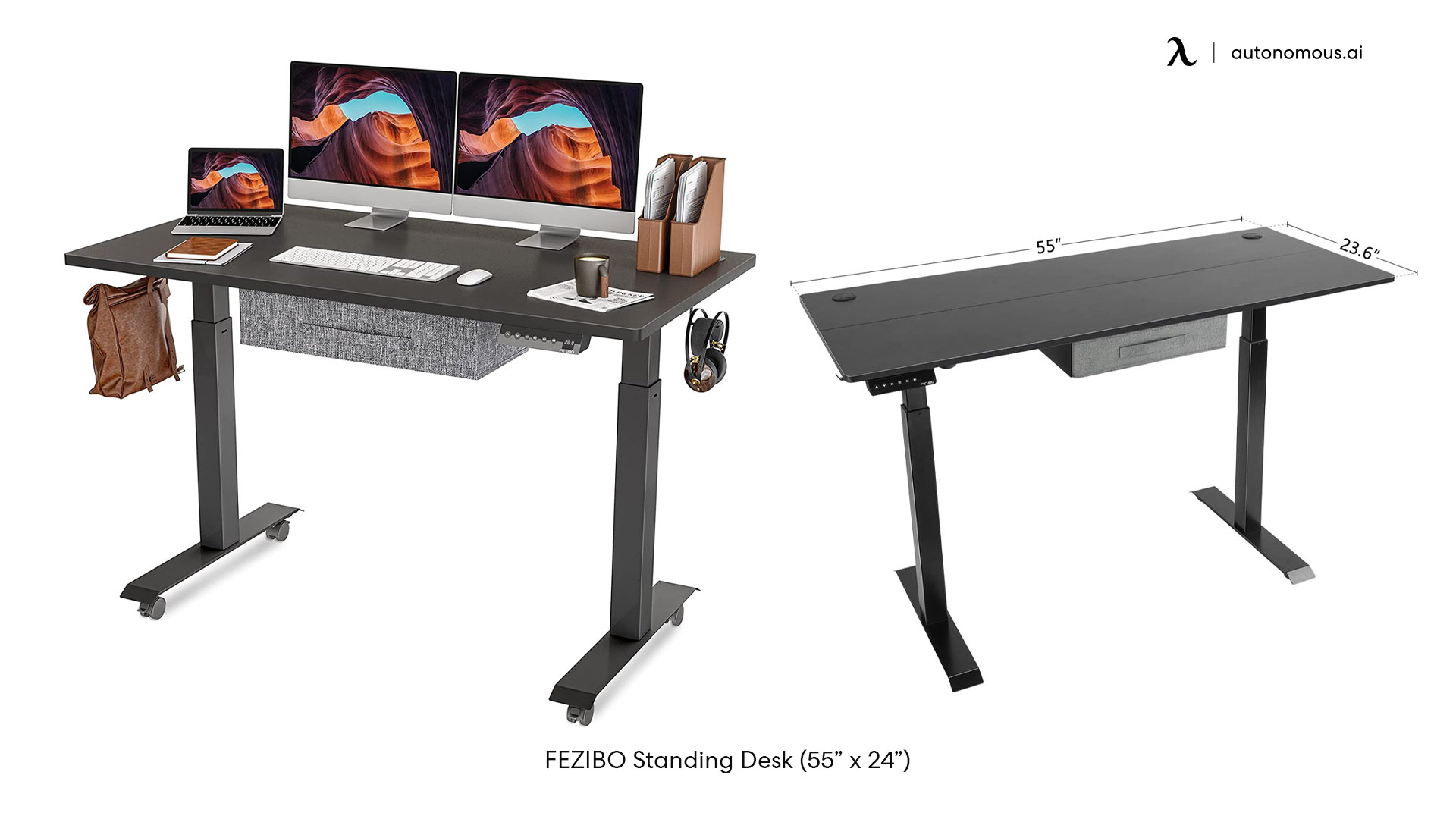 Having a small writing desk doesn't mean giving up storage space. Some small desks even have more space than large ones. The reason for that is hidden storage slots you can use to store your files and documents. This alternative has a cloth draw for extra storage, so make sure to use it.  
16. Lander Lite Desk
While some desks prefer having the traditional and essential features every ergonomic desk must have, the Lander Lite Desk prefers to be innovative and have a different design than others on the list. However, it has a 100-day satisfaction guarantee in case you don't like it.  
17. iMovR Lander Desk
All offices are different from each other, and every one of them has different implications you need to take into account before getting a desk. Some workspaces require you to work from corner areas, which makes it difficult for you to fit your desk there.  
The iMovR Lander desk is perfect for that, and you can choose from over 1000 different colors and sizes for it.  
18. TechOrbits Electric Standing Desk
This small writing desk with drawers is best for home offices, so we don't recommend you get it for an office building. However, it still has a straightforward design that has all the features you need to work comfortably.  
19. Jaliea Modern Home Desk
The Jaliea Modern Home Desk is one of the smallest desks on this list, so you can even use it as a nightstand for your bedroom. Apart from that, this small writing desk with drawers is one of the most inexpensive products on this list, so go for it if you need the smallest desk you can find.  
20. Ottman Desk
Although the Ottman Desk is the last small writing desk with drawers on this list, it's still a desk of excellent quality. Its drawer allows you to store all your office equipment and files with no problem, so you can use it for everything you need.  
Bottom Line
It's not easy to get items for a desk office layout, but doing it can save you a lot of money in the long run. The reason for that is that smaller options are usually more inexpensive than larger ones, so you can take advantage of that and save some money while saving space.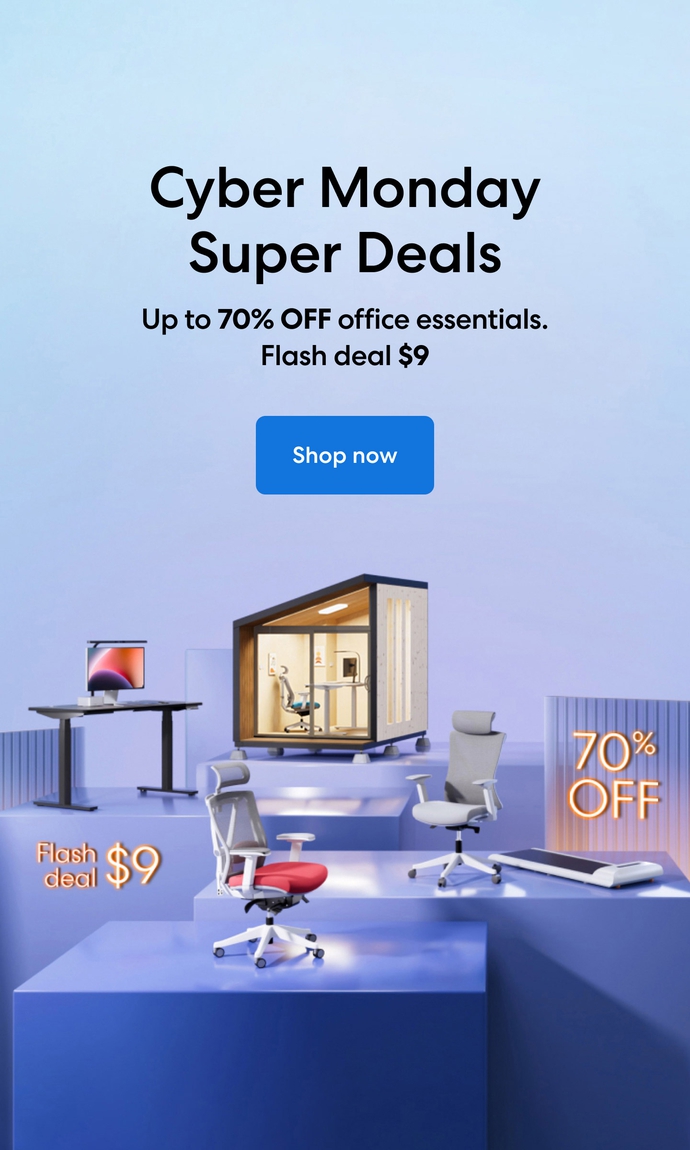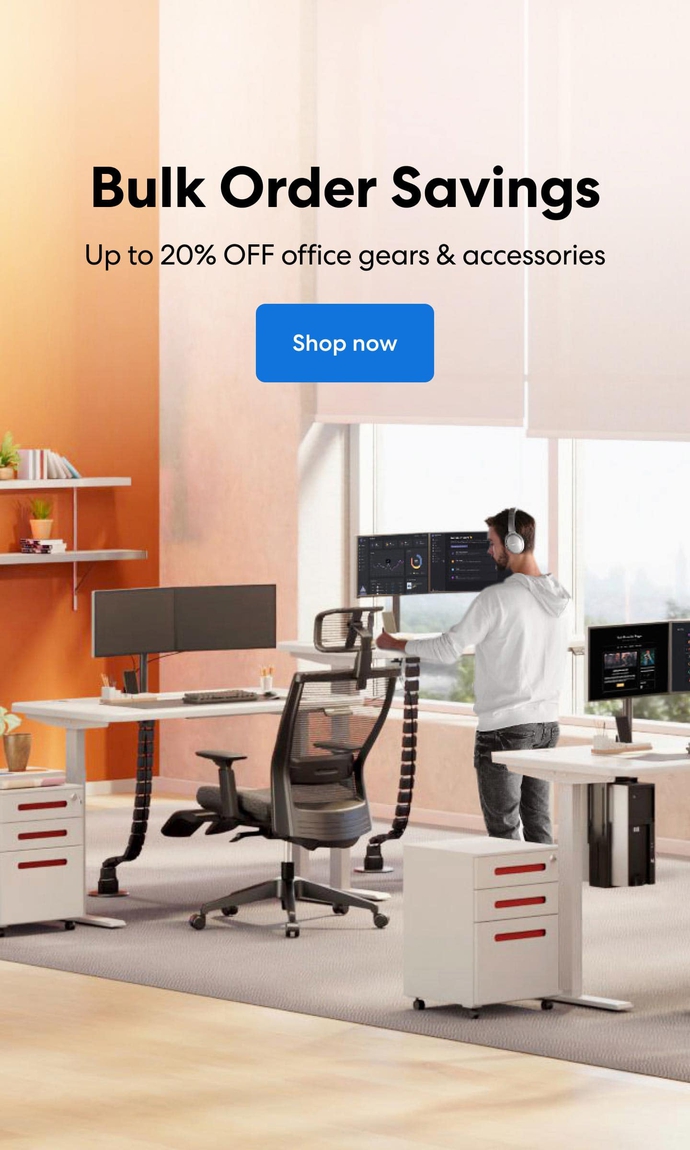 Subcribe newsletter and get $100 OFF.
Receive product updates, special offers, ergo tips, and inspiration form our team.