Smart Products
20 Stylish and Modern Office Chairs: From Casual to Ergonomic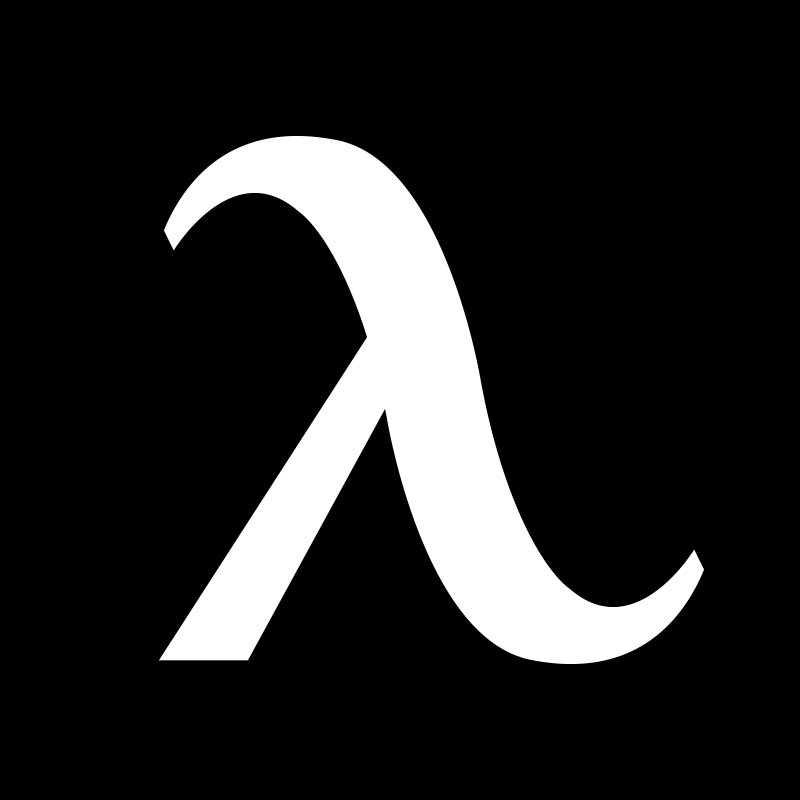 Autonomous
 | 
Feb 25, 2021
After spending uncountable hours working on your office chair, you may be considering that a change wouldn't be such a bad thing for several reasons. If you are growing weary of your chair's look or find yourself having some back pains because it's too uncomfortable, investing in another stylishcontemporary desk chair can have some benefits on your well-being. It would also give your office a needed upscale.
What Kind of Office Chair Should You Get?
Although there are many things to consider when you're thinking of the chair you want to get, you should mainly think about what would be best for you and your office. Not everybody has a poor posture while working, so they might favor an office chair that better suits their office's aesthetic. Other people may prefer to buy an ergonomic chair to rid themselves of their back pains by improving their natural posture. Regardless, one thing that everybody wants is a comfortable and good-looking office chair for their workspace.
For that reason, we made a list of 20 stylish and contemporary computer chairs that can go well with many different office styles and aesthetics. The list includes several of the best budget office chairs and many designs that span from casual-looking chairs to functionally ergonomic chairs:
1. Autonomous ErgoChair Pro
The ErgoChair Pro is a contemporary home office chair that looks good wherever you place it and comes with an ergonomic design full of features that can adjust to your measurements. This modern desk chair can support your shoulders, arms, spine, and even your neck, as it's built to provide as much comfort as possible. Every feature included in it is fully adjustable, such as the flexible lumbar support system, armrests, seat height, backrest, and headrest. The ErgoChair Pro is perfect for you if you need an office chair that fits any office style with the added benefit of improving your productivity and posture.
2. Autonomous ErgoChair Pro+
The ErgoChair Pro+ has a sleek modern design that fits in many contemporary offices. It has outstanding ergonomic features, including a fish-bone design that provides the perfect balance during use and supports your spine. This lumbar support and seat adjustable height encourages better posture and strengthens your core, improving your well-being. It's an incredibly comfortable modern desk chair that uses TPE materials for the chair's backrest and seat; the latter incorporates coil springs that even make you feel as if you were on a mattress.
3. Autonomous ErgoChair Core
This reclining computer chair is both accessible and highly-adjustable while being considerably easy to control. The ErgoChair Core has two models available: one with an extendable footrest and a tilting headrest, letting you recline and stretch whenever you need it, and one without these features. Regardless of the model you choose, the chair features a comfortable mesh cradle that gives you the right amount of support. It's a great ergonomic trendy office chair with a fashionable design that looks great in modern offices and provides you with top-to-toe comfort along with many adjustable features to help you correct your posture.
4. Autonomous AvoChair
This eco-friendly office chair has a design that takes your health into account. Its clean, minimalistic style inspired by nature uses recycled materials whenever possible, and when it's broken down into components, nearly all of them are entirely recyclable. With an ergonomic design and an airy elastomeric mesh backrest, it provides gentle support and comfort for your spine. It lets you lock the adjustable features, such as height arm position, and reclining tension, to your preferences. This trendy office chair has a gentle waterfall front-edge seat style and soft ellipsoid armrests, emphasizing the chair's curvy design.
5. Autonomous ErgoStool
This ergonomic stool is an excellent product that you can use to promote better circulation and strengthen your core while working at your electric standing desk. You can easily lean on it without worry as it has high traction on many surfaces because it has a weighted base covered in rubber. The ErgoStool is the best contemporary office chair you can get for standing desks if you want to improve your posture and well-being. Its range of motion of 30 degrees allows you to frequently change postures while sitting and lets you stay active and focused on your tasks.
6. Leaman Executive Ergonomic Chair
If you want to accent your workspace with a executive trendy office chair, then this chair is an exceptional choice. It has a steel frame featuring a five-star base in polished chrome color, along with double-wheel rolling casters to let you move from task to task quickly. The Leaman contemporary desk chair waterfall seat and padded backrest use foam-filled filling and faux leather for its upholstery. It also has a neutral finish that gives it a look that complements any office design, regardless of the color palette.
7. Langley Street Felson Office Task Chair
The Felson Office Task Chair is built for versatility, multitasking, and motion using bi-cast leather, steel base, and solid wood as materials. This contemporary office chair has a fixed armrest, swivel and center-tilt mechanisms, and adjustable seat height. It's a stylish and comfortable design that takes adequate attention to detail and has multiple seat colors available, making it the perfect addition to your office.
8. Herman Miller Sayl Chair
This contemporary home office chair has one of the most stylish and ergonomic designs on the market. It uses an innovative Y-Tower armature that's inspired on the Golden Gate Bridge and has a ventilated elastomer back that permits free air circulation while comfortably cradling you. The Sayl Chair has a four-setting tilt limiter that lets you adjust the tension and range to your preferences. You can customize some aspects of this contemporary desk chair before purchase, including some adjustable features to make it better suit your body type and the frame and upholstery color to adapt it to your office's design.
9. OFM Leather Executive Chair
This contemporary office chair offers plenty of ergonomic solutions such as lumbar support, four-way adjustable armrests, seat height, and back tilt. It has durable bonded leather that gives it a luxurious look, making your workspace feel rather lavish. With a padded backrest and seat with considerably plush cushioning, this chair offers immense support and comfort. This cushioning extends to the armrests, providing you with better support for your arms and shoulders.
10. Muuto x Iskos-Berlin Swivel Base Upholstered Fiber Armchair
The Fiber Armchair is an environmentally friendly contemporary desk chair that uses recyclable plastics and wood fibers. It provides extended comfort while occupying little to no room in your office, with a minimalistic design that uses innovative materials. The chair has a massive selection of upholstered materials and several base colors to choose from, allowing it to integrate into nearly every office style.
11. Baldwin Mid-Back Faux Leather Chair
The Baldwin mid-back faux leather chair has an attractive gold finish base and arms and features many ergonomic comforts that many contemporary desk chairs have nowadays. This chair has a built-in lumbar support system, a one-touch pneumatic seat height adjustment, adjustable tilt tension, and locking tilt control. It has various colors available to give a proper regal touch to your office.
12. XUER Ergonomics Office Desk Chair
This contemporary desk chair has many adjustable functions, including a free rotating headrest that supports your neck, adjustable arms covered in PU leather, a height-adjustable seat, lumbar support, and a tilt function with a lock position. The contemporary desk chair has a comfortable seat cushion with a waterfall design and a mesh backrest that keeps you fresh. These features reduce the pressure on your spine and thighs during long work sessions. Unfortunately, the chair only comes in a black design, making it mainly suitable for contemporary office designs.
13. Serta Valetta Home Office Chair
The Valetta Home Office Chair proves that you don't have to sacrifice aesthetics to improve functionality. This height-adjustable, mid-back modern desk chair has a 360° swivel and roller casters for easy movement. Its seat's memory foam and the armrests with the pocket coils give you a comfortable sitting experience. The chair's neutral design makes it fit for any home or office use, so if you want to add a soft elegance to your workspace, this chair is a good pick.
14. Modway Edge Office Chair
This contemporary office chair has an old charm chic with advanced ergonomics that deliver a fantastic seating experience. The chair has a breathable mesh backrest with lumbar support and a padded waterfall seat that's comfortable and provides reliable support. It also features flip-up armrests, seat tilt and tension controls, and a one-touch height adjustment. The Modway Edge chair is an irresistible stylish choice for your office.
15. Flash Furniture Task Office Chair
The Flash Furniture contemporary desk chair exceeds your comfort and style necessities, with a significant number of mesh colors and frames available and a ventilated mesh backrest that offers vast airflow. Its curved backrest with lumbar support, along with a couple of customizable features, provides you with all the help you need to correct your posture. Among these features, we have fixed but flippable armrests that let you either rest your elbow or create more space for your arms movement, a pneumatic lever to adjust the seat's height, a tilt lock mechanism, and a tilt tension adjustment knob.
16. Anika Desk Chair
This curvaceous modern desk chair adds a flair to your workspace, with its durable gold finish metal legs and its button-tufted dotting details on the back of the chair for a tinge of texture to go along with the premium velvet fabric upholstery. It has a durable frame and smooth-rolling casters that can move in all directions and work well on carpets. The Anita desk chair offers exceptional comfort because of its ergonomic shape and high-density foam filling with a solid wood frame, making it a splendid addition to any workspace.
17. Herman Miller Embody Chair
Herman Miller Embody chairs are one of the best contemporary computer chairs available, with a design that minimizes the adverse effects of sitting like no other. Its pixelated support conforms perfectly to your movements, distributing weight evenly and reducing the pressure on your backside. The chair's seat has four distinct layers, each having its properties working together to provide you with the best airflow and comfort as they shape themselves to your form. It's a great chair that gives health benefits due to its many adjustable features and matches any modern office aesthetic.
18. Steelcase Amia Chair
This stylish contemporary desk chair has a versatile design that fits any work environment, whether it's your home, a conference room, or a personal workstation. Its LiveLumbar patent technology provides consistent and dynamic support for your back as you work throughout your day with a system of flexors. Among the Amia chair's other features, there are adjustable parts such as the four-way armrests, seat's depth and height, and a flexible front seat edge. These features let you create a custom sitting position that's ideal for you, allowing you to handle long hours of working with more ease.
19. Kar Desk Chair
This curated contemporary desk chair fits perfectly in many workspaces and home offices, providing them with an air of elegance, especially with its gleaming nailhead trim. The Kar modern desk chair design offers superb comfort because of its ergonomic shape and soft polyester fillings. It also has a durable gold finish five-pronged base and many bright and colorful color palettes, letting you pick the color that best suits your workspace. The chair has a height-adjustable seat that you can tailor to your desk and high-performance caster-wheels that can move in any direction on any carpet.
20. La-Z-Boy Bellamy Office Chair
This contemporary desk chair combines both a traditional style with a contemporary ergonomic performance to provide you with one of the most comfortable and supportive seats for your office. With its soft bonded-leather upholstery and hand-sculpted wood arms, the La-Z-Boy ergonomic chair complements any office décor with its distinguished look. The contemporary desk chair has shaped lumbar cushions that support your back when you shift and memory foam cushions that adapt to your body and keep you comfortable. It has an adjustable height, recline, and tilt settings that you can adequately tailor to your body, along with plenty of wood finishes and available colors to accommodate your workspace in the best way.
Get exclusive rewards
for your first Autonomous blog subscription.
WRITTEN BYAutonomous
We build office products to help you work smarter.
Coming at You Live from Autonomous' Social Media!