A stylish standing desk might be the piece of furniture you need to make your workspace stand out. This guide offers you the best models available on the market, and once you're done reading, you will be able to pick the ideal option for your workstation if you compare the pros and cons of each alternative.
20 Stylish Standing Desks for Modern Workspace
1. SmartDesk Connect
With a seven-year warranty and an app for you to easily adjust all of its features, the SmartDesk Connect is definitely one of the best home office standing desk alternatives you should consider. 
This fantastic modern standing desk has an upgraded electric dual motor, which means that you get more power and less noise. Additionally, it can hold up to 310 pounds, and it has a solid steel frame that can accompany you for years. It's an immensely long-lasting table! 
2. SmartDesk Core
Another electric standing desk option you should keep in mind is the SmartDesk Core, and this is one of Autonomous' most famous alternatives. 
When you're looking for a modern standing desk, you probably want something that lasts a long time and that offers you all the features you want. The SmartDesk Core might be the ideal model for you since it has various adjustable characteristics and it's functional, durable, and sturdy. 
It's a white standing desk that you can add to your workspace and enhance its style. Since the table's design is so sleek, it can match any surroundings or décor you might want to incorporate. 
3. Mount-It! Desk Converter
A desk converter can be just as useful as any beautiful standing desk because it serves the same purpose. With a converter, you can quickly turn your regular table into a standing one and guarantee that you're not sitting down all the time while you're working. 
The Mount-It! Desk Converter is one of the best examples of a product that's sturdy, functional, sleek, and convenient. This stylish standing desk is quick to install, and it allows you to have more space on your desk as you lift your monitor. 
4. Devaise Standing Desk
If you're looking for something immensely straightforward and sleek, the Devaise model might be the modern sit-stand desk you want. 
Devaise is not as famous as Autonomous, but when it comes to fantastic desk alternatives, it offers you this wonderful option. The desk has a sturdy base and an elegant design, which allows you to combine it with any décor you want to add. 
It's so elegant that it can fit any style, which is one of its biggest qualities. Furthermore, it gives you a lot of leg space for you to be comfortable while you're going through your daily to-dos. 
5. SHW Electric Adjustable Computer Desk
Even though some workers want to go for straightforward alternatives, others prefer stylish standing desk options that can completely change the look of their offices.  
The SHW Electric Adjustable Computer Desk is a fantastic example of this. This product has a wood top and sturdy metal legs, so you get a different look while still having a strong base. 
6. Safco Adjustable Desk
Going through Amazon when you're looking for elegant standing desk alternatives might be convenient in some cases, but in others, it can demotivate you because there are a lot of options that aren't stylish. 
Even so, it's a fantastic way to go when you know where to look, and if you find the Safco Adjustable Desk, you might quickly understand this. 
Safco gives you much more than just a regular desk – it's a workstation that you can adjust to fit your needs. Although it's not very spacious, it has the perfect dimensions to fit in small offices, and that's a great advantage. 
7. Double Standing Desk Converter by Tamara
Tamara gives you another modern standing desk alternative, and this one comes with a mount for your keyboard. 
Using a standing desk converter might be the ideal solution for a lot of people, particularly if you want to guarantee that your table is always tidy. Moreover, converters give you some extra space since you're putting your monitor on top of them instead of the desk. 
The Standing Desk Converter by Tamara certainly features a modern design with curved lines and a white finish. Furthermore, it gives you space for your keyboard, so you can stand up and work seamlessly. 
8. IKEA's Sit-stand Desk
If you know anything about furniture, you've probably heard of Ikea before. The Swedish brand has a lot to offer in terms of beautiful standing desk options.  
Buying the Sit-stand Desk by Ikea means you're getting a sleek and sturdy model. It has an industrial design that can match any surroundings, and just like other products from the same brand, you can quickly assemble it if you follow the instructions. 
9. Stand Steady X-Elite Pro Standing Desk Converter
Some workers don't have enough funds to pay for an expensive stylish standing desk. However, that doesn't mean you shouldn't look for affordable alternatives, especially because there are a lot of them. 
The X-Elite Pro Standing Desk Converter is the ideal example of a modern sit-stand desk converter, which has a beautiful design and a sleek finish.  
This model is completely white and it can match all office styles, particularly because its industrial design makes it look very modern. 
10. Flexispot's Stand-up Desk Converter
Flexispot offers various elegant standing desk alternatives, and this is one of them. Purchasing this beautiful converter means you get a product that's sturdy, breathtaking, and immensely durable.
Made of the best materials, the Stand-up Desk Converter by Flexispot allows you to place both a monitor and a laptop. Therefore, it's very versatile, and it's the ideal product if you have two computers to organize in your workstation. 
Since the model is so versatile, you might be worried about its design. Nonetheless, forget about that because it's fantastic – with a black finish, it can enhance the style of your workstation. 
11. Pneumatic Height Adjustable Converter by Westbury
This eye-catching model has more than 50 reviews on Amazon and they're positive, which means that customers are happy with their product, and you can be one of them! 
Westbury's Pneumatic Height Adjustable Converter is a black elegant sit-stand desk converter that you can use to lift your monitor. 
Its design is straightforward and typical for any desk converter, but since its primary materials are high-quality products, this item can last a long time by your side.  
12. Standing Desk by Flexispot
Another alternative you should consider is Flexispot's standing desk, which is a convenient model by the brand and it's definitely one of its most famous options. 
With more than 200 Amazon reviews that are mostly positive, Flexispot's stylish standing desk is clearly a fantastic option to go for. This model is sturdy, has a sleek and elegant design, and it's durable. 
Flexispot's Standing Desk has a classic design, so you can match it with anything in your surroundings and it can still look fantastic. At the same time, although it's not as spacious as other options, it's sturdy and its black finish might be the ideal addition to your workstation's appearance. 
13. Amazon's Standing Desk with Adjustable Height
This beautiful standing desk is one of the best examples of an alternative that does not fit the mold when it comes to sit-stand table options. 
In other words, Amazon's choice has a different design, but it's by no means less attractive. The modern sit-stand desk is eye-catching because it has a wood top and metal legs, and the color of the wood is so beautiful that it might grab your attention as soon as you set your eyes on it for the first time. 
Since it has metal legs, it's still very sturdy. Thus, it can last for years if you take care of it and do not go past the weight it can support. 
14. Adjustable Height Standing Desk Converter by RIF6
Another elegant standing desk converter is what you need if you're unsure of which one to get. The one by RIF6 is beautiful, sleek, and has convenient features that you might want to consider. 
Buying this small desk converter means you're getting a convenient piece of furniture to add to your desk. It can lift your monitor, hold your tablet, and support your keyboard. Therefore, it's a great addition to your workstation. 
15. Wayfair's Easy-pull Standing Desk Converter for Home Office
If you want something different from most of the products out there, getting Wayfair's stylish standing desk converter might be the ideal option. 
It has a wooden finish, which means you're getting a beautiful, unique design that no other converter might give you. Furthermore, it's very affordable, so it might fit your budget if you don't have much money to offer. 
16. Bamboo Standing Desk by Fully Jarvis
Some people worry purely about the fact that their desk is stylish. However, others want to make sure that their table is beautiful whilst guaranteeing that they're not harming the environment when they buy it. 
If you belong to the second group, Fully Jarvis has an alternative that you should add to your list of options. The beautiful Bamboo Standing Desk's primary material is recycled bamboo, so you never harm the environment if you add it to your workstation. 
17. Kana Bamboo Standing Desk by Flexispot
With customizable features and a unique design, Flexispot also offers a bamboo stylish standing desk that you should consider when you're looking for the perfect table for your workspace. 
Flexispot's bamboo choice is beautiful and sleek, particularly because its legs are white and can make your workspace look elegant. You can also choose black or gray for its frame color, but overall, the combination of the wood and white finish is definitely incredible. 
18. Height Adjustable Desk by Mr. Ironstone
Even though some workers have a lot of time to try out several elegant standing desk options, others prefer functionality over everything and simply want something practical. In this case, few alternatives offer better features than Mr. Ironstone's model. 
With this height-adjustable beautiful standing desk, you don't take longer than a few minutes to adjust its characteristics. It has wheels on its feet, which makes it very easy to transport. 
Moreover, it features two knobs on either side for you to quickly adjust its characteristics. Generally speaking, it's less intuitive than other options, but it's often more affordable. 
19. Height Adjustable Electric Desk by Seville Classics
Nothing screams elegance like a desk made of steel and glass, and this is exactly what you get with the Height Adjustable Electric Desk by Seville Classics. 
Clearly, Seville Classics understands what it offers you when it gives you this elegant standing desk alternative. It's completely different from any other table you might see out there, and it can make your workstation stand out, especially if you have the correct décor to combine it with. 
An essential feature that this desk offers you is the fact that it has two USB ports for you to charge your technological devices. This stylish standing desk makes your life easier! 
20. Height-adjustable Table by Teknion
The last item on the list is Teknion's Height-adjustable Table, which is by no means a poor-quality desk. On the contrary, it might be the last alternative that this guide offers, but it's still an option you should consider because it gives you fantastic features too. 
Teknion's Table is ideal for large office spaces since its top is 46 inches wide. At the same time, it has a wide adjustment range, which means that you can customize it to fit your needs. Lastly, the brand says that you can assemble the desk in 30 minutes or less, so you don't have to spend time putting it together once you buy it. 
Keynote Takeaways
Finding the ideal stylish standing desk might be a daunting task if you don't know where to look, particularly because there are numerous alternatives. However, now that you have a few options, you should compare their features and determine which elegant table fits your workspace best.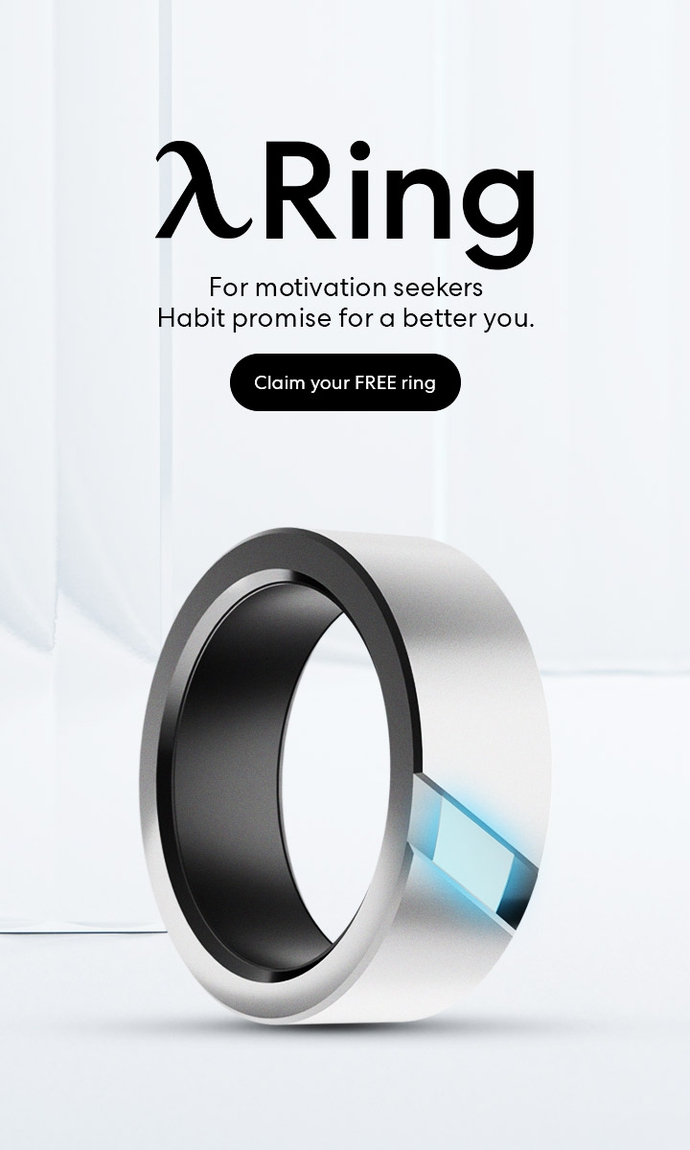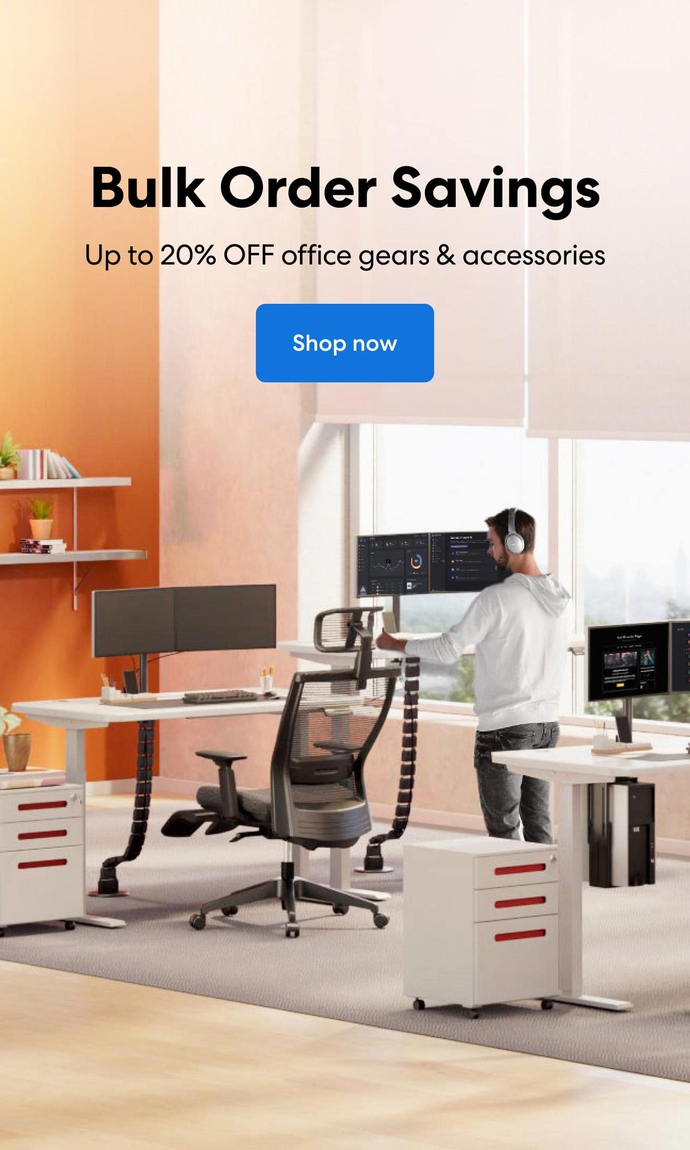 Subcribe newsletter and get $100 OFF.
Receive product updates, special offers, ergo tips, and inspiration form our team.