Smart Products
The 20 Best Teacher Desks with Discount Price for 2023

Autonomous
|
May 11, 2022
1,498 Views
When you're looking for the ideal teacher desk, having a list of convenient options is probably the best way to find the best alternative ever. Even though there are numerous brands and models out there, you should know which tables offer the most convenient features.  
This guide gives you 20 desks to choose from, and by the time you're done examining each of them, you might know which one you want!
The 20 Best Teacher Desks with Discount Price
1. SmartDesk Core by Autonomous
If you know anything about the best furniture pieces for home offices, you have probably heard about Autonomous. This brand is one of the best ones to offer high-quality tables, and the SmartDesk Core is a famous option you should consider.
With an electric dual motor and a sturdy frame, the SmartDesk Core is a top-notch stand-up desk.
This table stands out from all other classroom teacher desk options you might find out there. Its height is completely adjustable and it offers a spacious tabletop for you to organize all your teaching supplies.
2. StandingDesk by FinerCrafts
Another teacher computer desk you should consider is the StandingDesk by FinerCrafts, which gives you a sturdy frame and a modern design to enhance the look of your teacher's office. 
Being a teacher means you probably want to make sure that your workspace is appealing. At the same time, you might want to guarantee that it motivates you to get up every day and work, and this is exactly what FinerCrafts' Standing Desk offers you.
3. Desk by 17 Stories
Teachers who want a beautiful, sturdy desk might be impressed when they see 17 Stories' option. This fantastic table is immensely versatile – whether you need to grade your students' homework or prep some classes on your laptop, it offers the space you need to get the job done. 
The table by 17 Stories has the ideal dimensions for any small office. This desk for teachers fits in any corner of the room, but it's spacious enough to fit up to two monitors if you learn to organize all your items correctly. 
4. Inbox Zero's Queenborough Reversible L-shaped Desk
Your teacher's computer desk can be the most appealing part of your office if you know how to pick the right alternative. The Queenborough is a unique model with a sleek and elegant design that can make your workspace's design change completely. 
Buying this desk means you get a table with a thick, sturdy metal frame that guarantees zero wobbling. Sit down to work and focus on your to-dos while this fantastic piece of furniture supports what you're doing. 
5. George Oliver's Daytin Desk
Industrial and modern styles come together when you buy this teacher desk. The Daytin is a one-of-a-kind example of a perfect piece of furniture for a home office or a classroom. 
This teacher desk is for sale and available at a fantastic price. Additionally, it offers two different levels, which gives you added space if you need to organize a lot of desk supplies to fulfill your teaching duties. 
6. Latitude Run's Boydjr L-shaped Desk
Setting up a teacher's home office is only possible if you get the right desk, and Latitude Run's alternative is one of the best ones you could get. 
If you purchase the Boydjr desk, you get an L-shaped table made of high-quality MDF, ideal to resist any scratches or stains. Its shape allows you to maximize the space available, and this might be something you want to keep in mind if your office is not very large. 
7. Steelside's Grace Desk
A classroom teacher desk can combine both a beautiful, modern design and functional features, and this is exactly what you get with Steelside's Grace table. 
The Grace teacher computer desk includes various features that make it a versatile, attractive, and convenient option. This table is sleek, it's made of treated wood, and it's very sturdy, so you never need to worry about wobbliness. 
Furthermore, since it has a built-in groove in the top right corner, you can quickly place your phone or tablet. A steel base with an industrial design holds the desk together and the hooks on one side are what you need to hang your headphones or other items. 
8. Ebern Designs' Santrell Desk
There are many teacher desk ideas that you might want to explore to get the office space of your dreams. However, you can't try any of them unless you have the ideal desk to give them a go, and the Santrell table might be the perfect one for you. 
Ebern Designs' option looks flawless regardless of the style you're going for when you're assembling your workspace. You can put the desk together in 30 minutes or less, so it's one of the easiest tables to build, and you don't need any special skills to be able to do it. 
9. Zermeno Poly Desk by Viv + Rae
If you're looking for a desk that's designed with your hardworking students in mind, the Zermeno Poly is the perfect one to fit your needs.  
The side shelves that this desk has are ideal for you to organize notebooks, books, binders, and much more. Additionally, you get enough space to fit your electronic gear and office supplies, which means that you can quickly write or do any computer work that you need. 
Since the teacher desk's dimensions are ideal for any small space, you can keep it in your office, room, or living room in case you don't have any other spot to put it. It might be the alternative you're looking for! 
10. Dotted Line's Brynn Desk
Available in white, black oak, and walnut, the Brynn classroom teacher desk is one of the most beautiful and functional examples you could get.  
Buying the Brynn desk means you're getting a teacher computer desk with shelves and enough space for you to be immensely productive. Organize all your supplies and complete your to-dos with Dotted Line's option, which is also very sturdy and offers you a modern, sleek design. 
11. Folkston Desk by Zipcode Design
Zipcode Design is not a very famous brand compared to others such as Autonomous, but it still offers a couple of options that you might want to keep in mind when you're choosing your ideal teacher's computer desk.  
The Folkston is one of the best examples of what this brand can offer. It's available in no less than 11 different colors, and it can support up to 100 pounds.  
If you buy the Folkston, you get a neatly finished tabletop with sturdy hairpin metal legs, which support the weight of all your supplies. This model requires minimal assembly, so you can quickly start taking advantage of it once you purchase it. 
12. Genthner Desk by Zipcode Design
Another option that Zipcode Design offers you is the Genthner – this model has a compact size and a modern design. Thus, it fits in any teaching space you have, regardless of whether you need to put it in your classroom or home office. 
The Genthner is made of engineered wood and it has a beautiful, sleek, and solid finish that's available in different colors. With a 39-inch work surface, you get as much space as you need to organize your teaching essentials, which is crucial when you're prepping your classes or getting ready for the new school year. 
13. Wade Logan's Harshbarger Desk
You can create the perfect workstation when you pick the right pieces of modern office furniture, and in this case, Wade Logan offers you a modern teacher desk with metal, angled legs. 
Getting the Harshbarger means you're buying a teacher computer desk with a rectangular tabletop and an industrial design. Since its look is so modern, it can perfectly match your space, especially because you can choose between four different color combinations. 
Moreover, this desk includes a set of shelves, which is very convenient if you want to have different documents nearby while you're working. 
14. Inbox Zero's Sit-stand Cart Mobile Height Adjustable Standing Desk
This next option by Inbox Zero is available in oak and white, black, and white maple, and it offers you a classic design that you might find very appealing if you want to set up a straightforward teacher office space. 
With this height-adjustable teacher computer desk, you get high-quality, powder-coated, heavy-duty material. In other words, the table can last a long time by your side because it's sturdy and can endure tough conditions. 
Since it has two different levels, you can use the tables to put your monitor and keyboard, or if you have a laptop, take advantage of the upper shelf to place a few documents, books, or even décor. 
15. Ebern Designs' Lancaer Desk
Even though there are a lot of brands out there, Ebern Designs offers a few models you might want to consider, and the Lancaer is one of them.  
This classroom teacher's desk gives you a tabletop with sturdy wood to keep your supplies stable. At the same time, you get a cube unit, which is perfect if you want to store binders, books, or other documents. 
Lastly, buying the Lancaer desk means you get a keyboard tray and enough tabletop space for you to organize all your technological devices. It's any teacher's dream! 
16. Latitude Run's Albertdine Desk
If you're looking for a table made of P2 class partial material, the Albertdine might be an alternative to check out. Latitude Run's desk is not only functional but also durable and immensely appealing. 
Although there are many desk options out there, most tables for teachers don't offer adjustable features. However, you can customize the leg pads in this one, which makes it very convenient because you're able to personalize some of its features. 
You might be reluctant to buy a teacher desk for sale that you must assemble by yourself, but this alternative's assembly process is immensely straightforward, and you can get it done in a few minutes. 
17. Stand & Stable's Kaelin Desk
The Kaelin classroom teacher desk is the ideal option if you want something that combines an industrial and modern look. Stand & Stable's table is available at a fantastic price and it still offers top-notch characteristics.
With a rectangular surface and a sturdy base, Stand & Stable's Kaelin teacher computer desk is just what you need to set up your ideal workspace.  
18. 17 Stories' Fortney Desk
Another model you should consider by 17 Stories is the Fortney classroom teacher desk, which is one of the most budget-friendly alternatives you might find on this list. 
Purchasing the Fortney means you're getting four shelves to store books, documents, or anything else you need. Furthermore, you can install these shelves on the left or right of the table, so it's ideal if you want to change your desk depending on your needs. 
19. Symple Stuff's Hilary Desk
Even though you might want an eye-catching workspace for your teaching job, it doesn't mean you must get an extravagant teacher computer desk. 
The Hilary table by Symple Stuff is one of the most straightforward options you can get – its classic design is appealing but still simple enough for you to fit it in any modern office space.  
If you get the Hilary, it means you can put it in any room you have because it's small enough to fit compact spaces.  
20. Inbox Zero's Valeriani Solid Wood Desk
The last option on this list is also by Inbox Zero, but it's by no means a poor-quality alternative. It's an L-shaped table that's bigger than other models you might find out there, so you should keep that in mind if your office space is not so big. 
The Valeriani desk offers a sturdy metal frame and enough space for you to organize numerous items. Overall, it's one of the alternatives with the most features.  
Keynote Takeaways
Finding the ideal teacher desk is possible if you check different options, especially if you focus on finding models on sale. Now you have the best deals for 2022, so get going and choose your favorite one!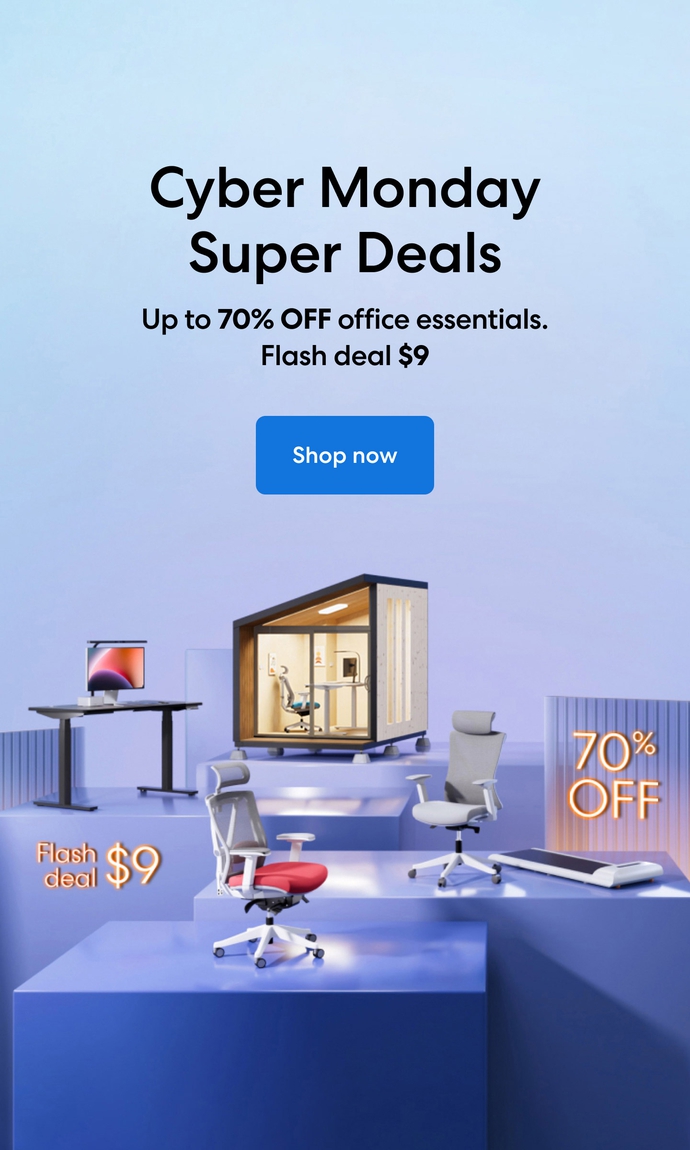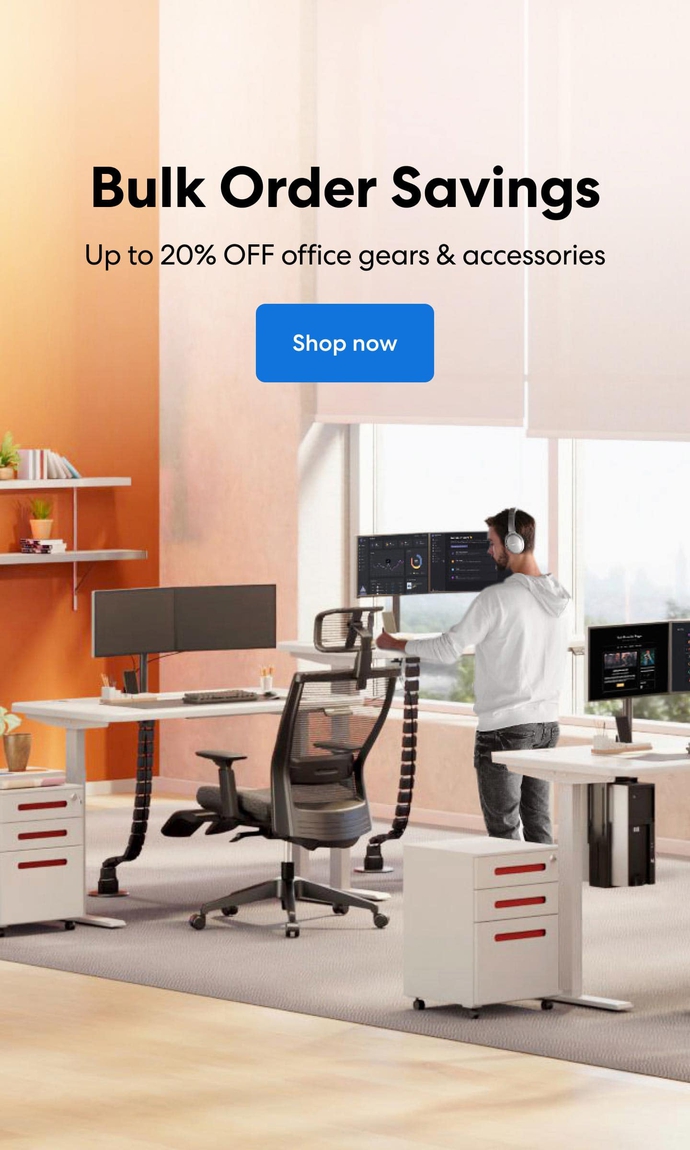 Subcribe newsletter and get $100 OFF.
Receive product updates, special offers, ergo tips, and inspiration form our team.