The principle of ergonomics exists to help you remain comfortable and healthy while you work in your traditional or home office. It involves maintaining the natural positioning of areas, such as your spine and the neck, to prevent a chronic problem. The right chair contributes greatly to supporting you in your work environment. Below is a list of potential alternatives that culminates in the best office chair under $200.  
Hopefully, you can settle on one of the 20 chairs provided, as they are all stellar options.  
Why having an Ergonomic Office Chair
Ergonomic Office Chair
A comfortable seating position that allows you to focus on the work at hand
The joint pressure from excessive standing is not something you have to worry about when you are using an office chair
The right chair gives a professional aesthetic touch to your traditional or home office
Minimizes the risk of having minor to serious neck problems that you can develop from not having a suitable chair in your workspace
When used for long periods, chronic pain starts to creep in, unless you alternate seated and standing positions.
Potentially large space requirement
Choosing the Best Office Chair under $200
There are numerous options to choose from in the race of the best ergonomic office chair under $200. Here's a look at some of the best ones out there for you. 
1. Autonomous ErgoStool
Autonomous is known for its office chair variants that appeal to different segments of the office worker crowd. While the ErgoStool is not a chair in the traditional sense, it's still a potential seating option you can use as you work in your traditional or home office. 
It wholeheartedly embraces the concept of active sitting, by allowing you to tilt, rotate, etc., to keep your muscles engaged as you work. It also has an adjustable height that you can use to your benefit at normal or standing desks.
2. Autonomous MyoChair
The ErgoChair 2 and the Kinn Chair get a lot of attention from the Autonomous office chair library. However, the company is also responsible for designing the best office chair under $200. That honor goes to the MyoChair, which offers top-to-toe comfort and is adjustable in almost every way. 
All the ergonomic support you could ever want to keep yourself comfortable and in good health is available in spades. Whether it's the incredible lumbar support, extendable footrest, adjustable headrest, or reclining feature, the MyoChair has it all. To top it off, the mesh design used for the back of the chair helps to provide constant cooling as you work. 
3. Boss Office Mesh Black Guest Chair
If you're in the market for a mesh office chair under $200, this is the simplest it gets on this list. Instead of the more common design that utilizes wheels, it has a static design with a single bar. Don't let that turn you off, as it still has all the basic features you've come to know in an office chair.  
For example, the seat features comfortable padding, there are allowances for back supports, and it uses a breathable mesh to keep you cool.  
4. Upper Square Landyn Conference Chair
At first glance, there's not too much that's remarkable about this chair. It doesn't even feature armrests like a lot of today's office chairs do. However, if you are a very environmentally conscious person, this is the "green" chair on the list. 
It's MAS certified, which means that it adequately meets low emission standards. It does all this while still being comfortable and simple. Whether you are in a traditional office space or you're at home, this little number can lighten the mood.  
5. Winston Porter Yeldell Ergonomic Executive Chair
When you think about the best office chair under $200, you want one that maintains a stylish aesthetic while providing you with the applicable provisions that any good office chair should make. This one is heavy-duty, and that's thanks to the leather design that covers an immense amount of foam for extra padding. 
The comfort level is comparable to that of a couch, and it even has a footrest that you can use and tuck away when you are finished with it. Note that this is a highly adjustable unit too.  
6. Ebern Ergonomic Mesh Drafting Chair
For those who want a decent mesh office chair under $200, this entry from Ebern designs is a solid high-top option. For those who have a standing desk, you likely know that the best way to use it is to alternate between standing and seated positions.  
Even if your desk isn't adjustable, the heights that this chair can reach make that a non-factor. So get ready to work at countertops and standing desks for as long as you want, while enjoying an ergonomic design. 
7. FurnitureR Tikitere Green Mesh Executive Office Chair
For those who struggle immensely with slouching, here is an adjustable office chair under $200 that can help you to maintain the right sitting position. It employs a well thought out ergonomic design that includes adjustable lumbar support and adjustable armrests. 
Get ready to alleviate all the pressure on the spine and the hips, which are two of the most common pain sites for office and remote workers. 
8. Boss Executive Mesh Office Chair
Remember that you are looking for the best office chair under $200. That means whichever design you choose is one that must do something very right. This mesh design from Boss checks a lot of the boxes for a comfortable sitting experience while you work. 
It has top-notch lumbar support and cushion seats. The back moves with your body help you always keep your spine in a position of proper alignment. While persistent sitting is not the best thing for you, you should be comfortable when you decide to sit.  
9. Elle Ophelia Task Chair
Are you a fan of the mid-century office chair design? If so, this design may be the chair for you. The aesthetic is guaranteed to pull you in at its first glance. With a design that can only be described as chic, this seating option has a simple but elegant look that rivals the best of them. 
It's built with upholstered cushions and a sleek manufactured wooden back that come together to achieve a look that blends modern elements with mid-century ones. Of course, you also get the office chair functionality you expect. 
10. Techni Mobili Executive Mesh Office Chair
Even for an ergonomic chair under $200, the look of this one screams comfort at you. It manages to combine a healthy experience for your spine with a breathable design. The flip-up armrests are padded, and they can align your elbows properly as you type. 
The spinal support is also amazing, and there's a mesh headrest that helps make things even more comfortable. 
11. Lincoln Home Décor Natural Polyester Office Chair
The aesthetic of this chair fits into a traditional space just as easily and as well as it does with a remote one. The chair has what you could describe as a universal look, which means that it is always going to look like it belongs regardless of where it goes. 
Functionality is not something that's missing too, as it features tremendous comfort, adjustable height, and a rolling base.  
12. Modway Finesse Highback White Office Chair 
Here's another solid contender for the best office chair under $200. While it does its supportive role incredibly well, many of those who gravitate towards this model's design have an idea in mind of what they want their office aesthetic to be.
It can fit in very well to create a fancy look, and it's more than just appealing to the eyes. It has high back and waterfall seats, cushioned, ribbed vinyl, and it's also conveniently adjustable.  
13. Techni Mobili Midback Task Chair
Many people prefer to go after office chair designs that feature a significant amount of padding. If you are one of these people, this midback task chair is very unlikely to disappoint you. The seat features a well-designed double pillow cushioning pattern. 
Apart from the seat, the armrests are also plush and padded, which means you get a sense of support and confidence. You may even find that it helps to mitigate hip pain associated with arthritis. 
14. Inbox Zero Executive Chair
If there was nothing else to indicate that this is a top candidate for the best office chair under $200, its original price tag should give it away. It was once $1000, and the high-quality materials involved come together for a star student combination. These include suede upholstery, padded armrests, an ergonomic design with black cradling properties, and a padded seat cushion.  
15. Boss Office Black Mesh Task Chair
Here is yet another entry from Boss that makes it on this list. Some persons want the comfort and the bells and whistles associated with the complex designs, without the typical aesthetic associated with those things. This mesh office chair under $200 allows those persons to get what they want. 
It doesn't have that gigantic office chair look, but it has comfortable cushion seats, armrests, a small swivel, and a breathable mesh back. 
16. Wayfair Basics Mesh Task Office Chair
If you've never listened to the saying, "never judge a book by its cover" before, you may want to listen to it where this unassuming office chair is concerned. While it doesn't feature any armrests, it's designed with two inches of foam padding on both the back and seat.  
You can slide in very close to your desk, and the setup process is remarkably easy. Not only is this a contender for best office chair under $200, it's also one of the best office chairs under $100.  
17. Gigantex Ergonomic Office Chair
There are several reasons why this office chair gets a spot on this list. It's designed with an ultra-thick seat cushion, a heavy-duty and high-quality metal frame, neck support, lumbar support, etc. 
Instead of having a straight shape, the chair has a curved back, which is intended to meet the contours of the spine.  
18. Hbada Reclining Office Chair
Don't let the strange brand name fool you, as it's possible to confuse this chair with many of the more high-end options that are above the $200 mark. From the headrest to the back's base, there is a continuous design that is intended to support your spine from its highest point to its base. 
Of course, the height and angle of the different parts are also highly adjustable, and the mesh on the back makes it a very reasonable option.  
19. Sadie Big and Tall Office Computer Chair
If the name didn't give it away, this is a sturdy, heavy-duty option, designed with complete comfort in mind. If you are a traditional or home office worker on the larger side of the spectrum, this may be the chair for you. Even users who are taller than normal have a good time with it.  
Even when under pressure, the mesh design has a supportive and firm feeling. The lumbar support is amazing, it's adjustable, and it targets the right areas.  
20. Topsky Mesh Computer Ergonomic Chair
If you're in the market for the best ergonomic office chair under $200, this Topsky option may stand out to you. It's a budget chair that has a lot of versatility at the core of its design. First, there is a matter of the 3D headrest. Additionally, there is tremendous lumbar support that you can push in or outwards to meet your spine's contour more readily. 
The armrest also features a customizable height, and the mesh design helps to regulate your temperature well.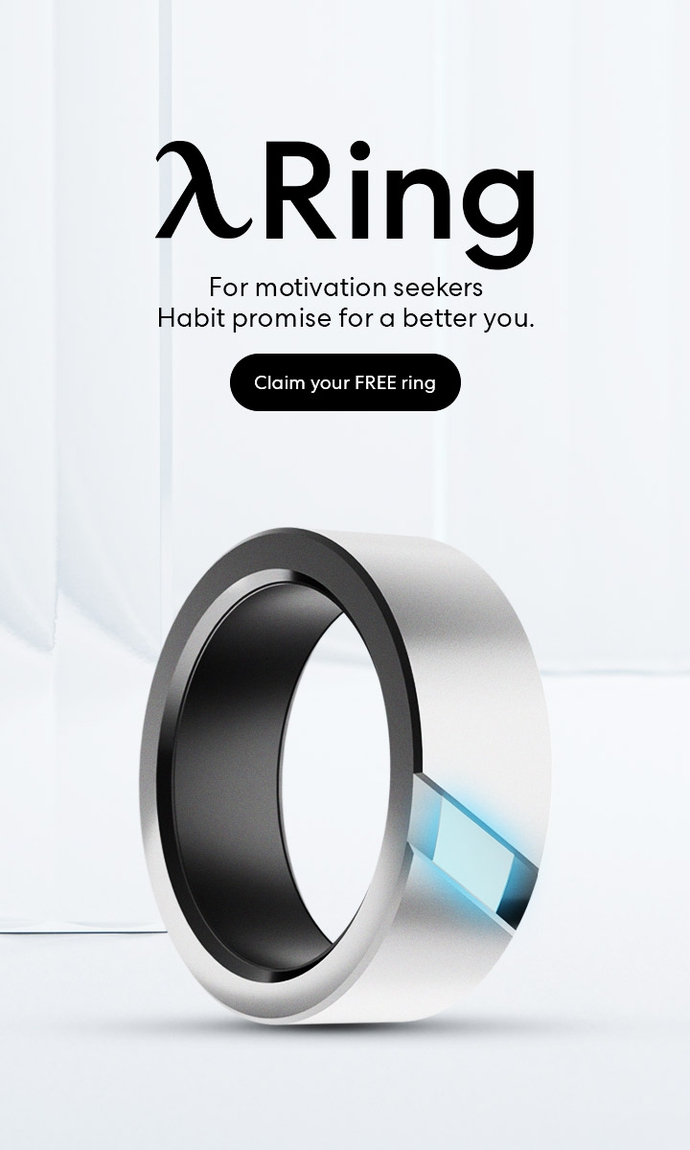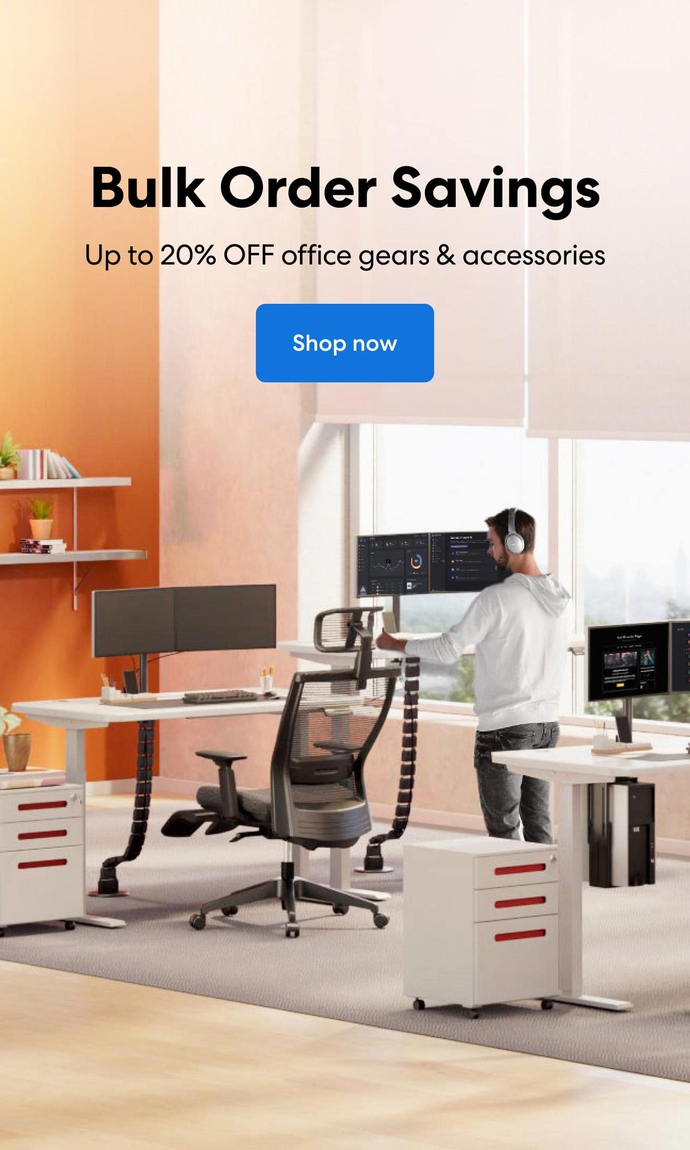 Subcribe newsletter and get $100 OFF.
Receive product updates, special offers, ergo tips, and inspiration form our team.