Smart Products
20 White Executive Desks for Sale (2023 Top Choices)

Autonomous
|
Oct 15, 2021
1,546 Views
Including white furniture as part of your office setup can make your space look stylish and modern. Since white reflects light, it also makes the room look brighter and spacious, promoting a sense of calm, and boosting your productivity. 
If you need a white executive desk for your space, here are 20 of our top picks.
Top 20 White Executive Desks for Your Workstation
1. Autonomous SmartDesk Corner
White gaming desks can be hard to find. Most gaming desks do not offer the space, flexibility, or modern appeal that gamers often need. If you need a white adjustable desk with enough space to store your gaming tech or office equipment, then you may love the Autonomous SmartDesk Corner. 
This elegant L-shaped standing desk features a whisper-quiet triple motor and a white steel frame that supports its modular desktop that provides the optimum fit for your space. It also has a load capacity of 400 pounds, so you can store all your equipment in one place without worrying about damage to the desktop.
2. Autonomous SmartDesk Core
Another grand entry from Autonomous is the SmartDesk Core. This elegant white standing desk is an excellent option for those who prefer a minimalist desk. 
While the SmartDesk Core is available in a wide variety of desktop colors and designs, and three colors for the frame, it is an excellent choice for a classic white modern executive desk to add style and ergonomics to your home office or study area. 
It is available in a regular or extra-large version, so you can choose a size that meets your specific needs adequately. The quiet dual motor raises and lowers this modern office standing desk quickly, so your desk can switch between sitting and standing almost as fast as you can.
3. Selena L-shaped Executive Desk
The Selena L-Shaped Executive Desk is perfect for small bedrooms, living areas, and home offices. It can be lengthened straight out or repositioned into an L-shaped workstation to meet a variety of needs. This white standing desk is made of particleboard and has a melamine surface.  
A great feature of the Selena L-shaped white modern executive desk is that it includes shelving space for storing books, files, and office supplies, with drawers to store smaller items like stationery. The desk is both visually appealing and functional, but since it isn't a standing desk, you may find it hard to alternate between sitting and standing with this choice. 
Nevertheless, it is a stylish, but affordable, white desk for any space.  
4. Red Barrel L-shaped Executive Desk with Hutch
This white executive desk has a sleek L-shaped design and is made of manufactured wood with attractive veneers. Two of its pedestals have drawers with a frosted glass storage space for organizing your folders and documents and storing your computer tower. 
The only drawbacks to this white office desk are that it isn't a standing desk and may not be the right choice for you if you prefer a more minimal, white modern executive desk, as it does have a more traditional appearance. 
5. Flexispot EC9 Standing Desk
Another great minimalistic white office desk is the Flexispot EC9 Standing Desk. It is easy to install and has a two-button control panel to help you raise and lower the desk as you please. The white adjustable desk is ideal for a small office space, study room, or office space. 
However, it does have a weight capacity of just 110 pounds, so that you may need additional storage space for your files, books, and other office supplies, and there have been numerous customer complaints about the motor failing to work from the first try, which is disappointing. 
6. Bush Business Furniture White Executive Desk
This L-shaped white modern executive desk is made from a long-lasting thermally fused laminate finish that is resistant to scratches and stains. The desk's stand is made entirely of wood, so it is a bulkier option. 
It works well as a corner or midroom desk, but offers little in terms of ergonomics, as the desk does not rise or fall to accommodate a sit-stand method of work. This option also requires a bit more effort when installing it for the first time. 
7. Red Barrel Masala Executive Desk
Whether you're setting up a separate home office or simply making the most of an unoccupied corner of a room, this whitewood executive desk should allow you to work in a way that complements your surroundings. 
It is made of manufactured wood and has a clean-lined profile that provides an executive style with an understated appearance. The piece is completed by four drawers, which provide functional storage space for all your office supplies.  
8. Lachlan Reversible L-Shape White Executive Desk
If you prefer something a little more unique in design, you are sure to love this reversible executive desk from Lachlan. 
This white wood executive desk is jam-packed with practical and functional features. It not only can be positioned for right or left configuration, but it also has an offset-designed corner end with three display areas that can be viewed from any angle. 
The primary desktop is made of glass. A round rod penetrating a rectangular metal table leg is used to exemplify the end support leg elegantly, making it a unique executive table. 
9. Bush Business Bow Front White Office Desk
This contemporary white wood executive desk is simple, minimal, and sure to add brightness to your office space, and it is an excellent option if you prefer a more modest minimalist desk. It has clean lines for a professional feel, and it is made entirely of wood, with a sturdy wooden base. 
Add matching products to convert this functional bow front desk into an L-shaped desk. With a scratch and stain-resistant surface, this desk is excellent for a home office or study room. However, it may not be large enough to store several monitors and devices, so keep in mind that you may need to invest in additional parts if you require more space. 
10. Wade Logan Ritzman Executive Desk
If you are a graphic designer, a planner, or someone who works with extensive charts, you need a desk that provides enough space to accommodate your work. This white executive desk from Wade Logan would be ideal. 
With this white executive computer desk, you can create the ideal productive environment in a modern home office. The desk has a broad, raised top and slim block legs that contribute to its simple, sleek look. Its white finish makes it fresh and airy in appearance. 
11. Brayden Studio Pratyush U-Shaped Executive Desk
This product has a subtle distinction and a graceful appearance. It is perfect as an elaborate workstation for your home office or study room. The white wood executive desk includes silver pulls, and its neutral color complements any office setting, making it ideal for modern users while still adding a homey feel. 
To provide an attractive and long-lasting finished product, the manufacturers use a protective edge detail of shock-resistant PVC. This desk is completely adaptable and can be configured as a U- or L-shape to be placed wherever it is most convenient. 
12. Crosley Furniture Palmetto Computer Desk
The white executive computer desk from Crosley Furniture is another great option if you want a more traditional, cozy, and home-like look. It is constructed of solid hardwood and veneer that make it sturdy and long-lasting. 
This rectangular desk includes four functional drawers to store all your necessary equipment, with cupboard space that keeps your computer tower hidden. You could also use the center drawer as a pull-out keyboard tray. 
Some users have noted that the desk is cream white, and not the bright white as displayed on the image, which is disappointing. 
13. Inbox Zero Modern L-Shaped Office Desk with Filing Cabinet
Another modern executive desk to consider for your office space is the L-shaped desk from Inbox Zero. It has an unusual, but elegant design with additional storage space that lets you tuck your essentials away and out of sight. 
Unlike most L-shaped desks, this one has a filing cabinet that makes up a portion of the desk, and it is lower than the desktop, so it is best used for storing a printer or gaming unit and does not give you extra workspace. 
It is also made from particleboard or chipboard, which lends to the low weight capacity, so while it may be attractive, it isn't as functional.
14. Bush Furniture Saratoga L-Shaped White Oak Desk
If you need a desk with some storage space and a retractable keyboard tray, then you may like this L-shaped desk from Bush Furniture. It has three drawers for convenient storage and a traditional design that may be fitting for a home office. 
The white office desk is bulky, as it is constructed entirely of white oak, and while it does include drawers, they aren't very spacious, so you may need additional space to store larger items such as files and books. 
15. Ebern Designs Aniaya L-Shape Executive Desk
This white executive desk is well designed and includes cable management features. While it does have panels at the back of the desk, the panels are still small enough to provide enough legroom while giving you access to your device's cables. 
It also has under-the-desk shelf space for storing your computer tower, printer, or gaming equipment, which is a great feature. The only drawback to this desk is that it has a narrower design than most desks, so you may not prefer this option if you work with lots of paperwork and need writing or drawing space. 
16. Wade Logan Veun L-shaped White Desk
Storage space in an office setting is essential, as it keeps clutter away, improving your productivity. This sleek L-shaped white office desk by Wade Logan is a stylish, yet functional addition to any space. 
It provides ample space with three drawers and one under-table shelf unit. Unfortunately, with a bulky, more narrow design, it doesn't allow as much working room as other desks on this list, so if you need a large tabletop to place your architectural plans or store multiple monitors, this may not be the best choice. 
17. Coaster Home Furniture Brennan White Office Desk
The rectangular white desk from Coaster Home Furniture has an unusual design, with a minimalistic metal frame that includes an integrated filing cabinet for storing your supplies. While this white executive computer desk doesn't offer much space, it does have a modern design sure to complement your area, and its minimalism makes it look airy while still being functional.
18. Latitude Run L-shaped Executive Desk with Open Shelves
This is an excellent option if you need storage space that puts your essentials within convenient reach. With two open shelves on one end, this L-shaped white desk makes a good addition to any space. 
It includes a cable management feature, a reversible orientation, and it is made from laminated wood with a laminated finish that doesn't stain or scratch. 
19.

 Latitude Run Gunfried Executive Desk
A distinguishing feature of this white executive desk is its ability to rotate on one end, so you can quickly and easily switch between an L- and I-shaped design. Shorten it when not in use or lengthen it for additional storage or workspace. 
The white office desk is made to prevent it from slipping, and it has a dust-resistant surface that is easy to clean. Storage space in the form of shelves and drawers is a bonus. 
20. Ivy Bronx Kamena L-shaped White Executive Desk
Like the design of the Inbox Zero L-shaped desk, this desk includes one lower part than the main desktop. This white executive computer desk has shelving and drawer space and could work well for those who need storage space for a printer or other tech devices that are not used constantly throughout the day. 
Final Thoughts
A white executive desk can make a valuable addition to any home office or study area. It can make a room more bright, calming, and spacious, and white has a calming or soothing effect on the mind. 
We recommend the Autonomous SmartDesk Corner for those looking for a little more space to accommodate their tech equipment, and the SmartDesk Core for those who need minimalism with functionality and ergonomics.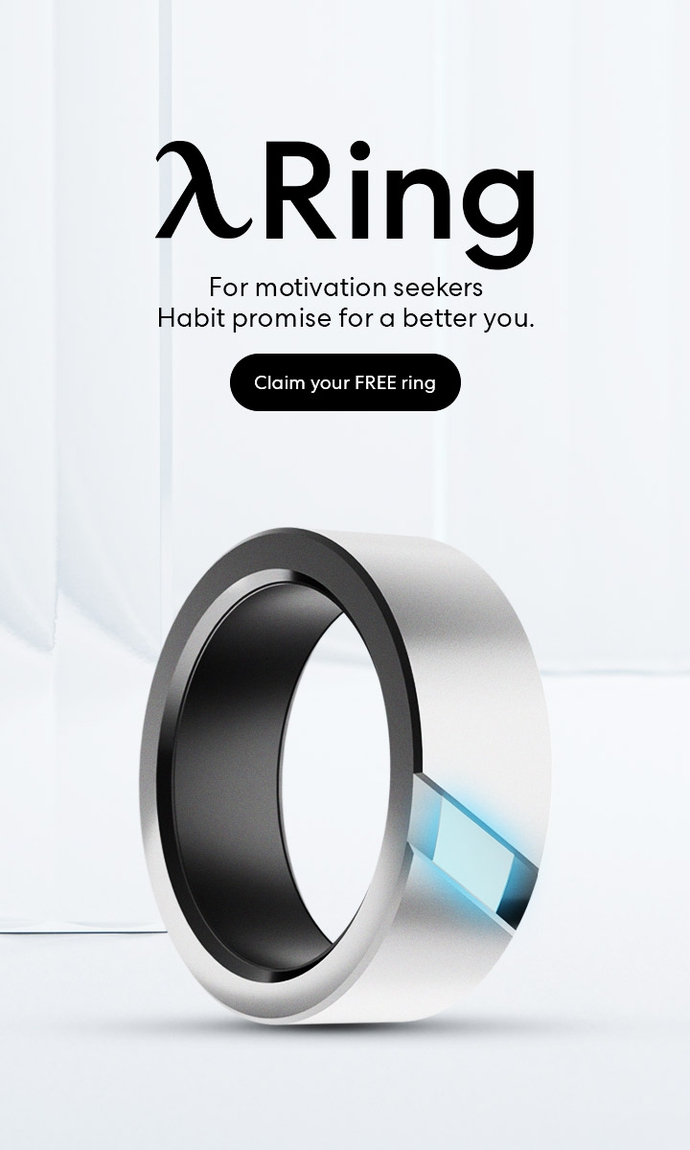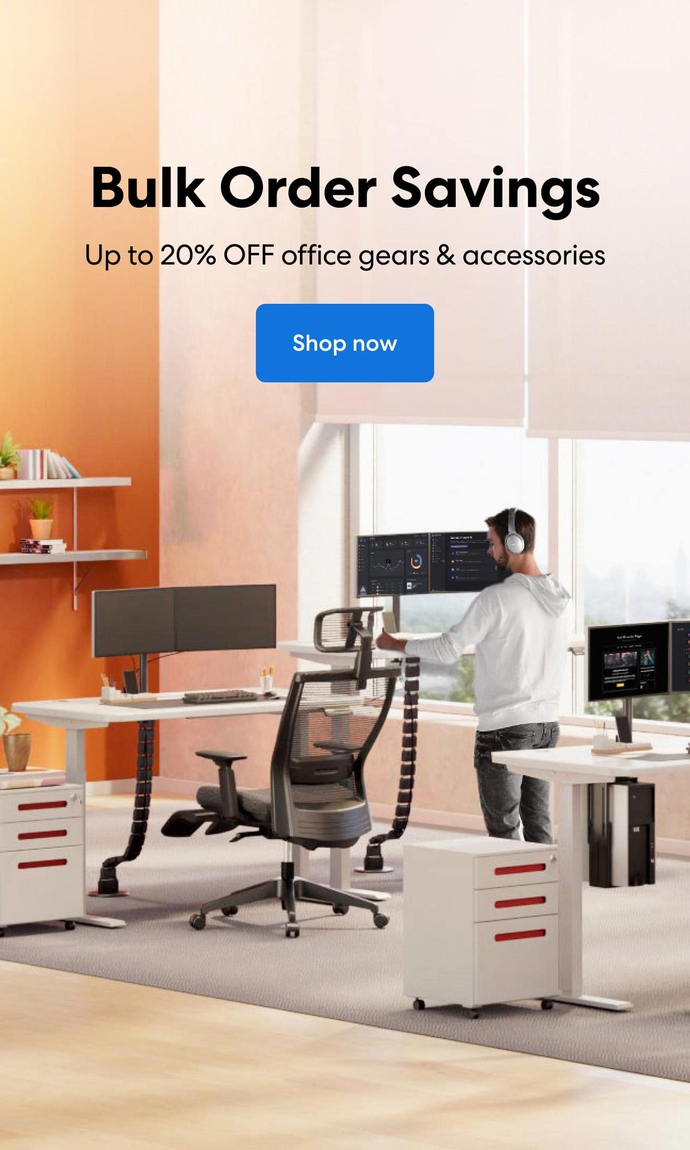 Subcribe newsletter and get $100 OFF.
Receive product updates, special offers, ergo tips, and inspiration form our team.