Workplace Inspiration
25 Gorgeous & Cool Gray Bedroom Ideas That Aren't Boring

Autonomous
|
Oct 21, 2022
2,041 Views
Gray is typically associated with the words "dull" and "gloomy," but it is actually a very expressive neutral color. Dark gray bedroom ideas may make any bedroom feel like a sumptuous cocoon, while lighter grays can give bedrooms a calm atmosphere. The color gray is equally adaptable to all décor preferences. It can function just as effectively in traditional bedrooms as it can in modern, minimalist homes. 
Which Color Complements Well with Gray in a Bedroom?
Gray blends well with a variety of colors, from bright to pastel, whether it serves as a room's main color, an accent color, or an extra ornamental element. 
This color has emerged as the trendiest neutral for bedroom design thanks to its timeless nature and striking presence. Most colors and all decorating concepts go well with it. However, gray also works well to create bedrooms with personality when combined with vivid turquoise, citron yellow, brilliant orange, and hot pink.
The higher the contrast, the more vibrant the outcome. Create a peaceful composition by combining hues with a comparable intensity if you're looking for peace and quiet. Combine light and dark grays with bold and subdued hues to create a gray bedroom with life. 
Would you like your bedroom to look completely contemporary? Highlight black furniture textures, deep purple linens, and khaki and chrome accessories with mid-tone gray walls. 
How Can You Choose the Right Gray for Your Bedroom?
True grays are usually thought of as cool neutrals, but the temperature of each color can vary depending on its undertones. Gray appears warm when it is tinted with red or yellow. This color has a cool undercurrent due to the blue and silver tones. Recognize the undertones in the gray you chose to create the ambiance you seek. Understanding the undertones will also assist you in choosing accent colors and accessories. 
When selecting paints and colors for a gray bedroom concept, pay close attention to shine. Flat or matte textures make grays look lush and warm, whereas glossier finishes make them appear cold and harsh. Painting furniture with cream, off-white, or barely-there gray will avoid the unpleasant contrast that can result from trimming gray walls with bright-white moldings. 
Most gray hues are generally suitable for bedroom walls. Dark charcoal grays go well in traditional bedrooms that are designed for cocooning. Pearl and fog, two mid-tone grays, quietly slip into view as an unobtrusive showcase for industrial metals and minimalist designs. Dove grays enhance light, visually enlarge a space, and go well with elegant transitional styles. 
25 Gray Bedroom Decor Ideas
Here are 25 gray bedroom ideas that can help redesign your room with elegance. 
1. Soft Grays with Beige
Combine gentle grays with warm beige materials, dark wood tones, and gold accents to produce a traditional bedroom that looks both fashionable and welcoming. All the neutrals work well together, and the warm tones keep the gray from being too stark in the room. 
You can add a small standing desk in beige to complement the dark gray walls. The overall aesthetic is refined and restful.
2. Eclectic Light Gray Bedroom
Although the eclectic style is a unique and unusual combination of colors, patterns, and design approaches, it is sometimes linked with vivid colors and quirky patterns. This elegant bedroom has light gray hues with navy blue bedding and uses metal and wood decorations that give off an eclectic vibe. 
3. Neutral Gray Canvas
When looking for gray bedroom decor ideas, this Black Lacquer Design creates a startling contrast with hush gray walls and darker furnishings. Additionally, the gray walls serve as a neutral background to keep the room from looking crowded. 
Add a great touch of opulence to the modern bedroom with bedroom layout ideas with a desk without making it appear stuffy or dowdy. Unify the room with similar patterns for the dresser, pillows, and curtains. 
4. Coastal Modern Gray Bedroom Ideas
While most coastal designs have calm blue tones and sand-colored accents, we adore how this bedroom transforms gray into a beach getaway. No matter where you are in the world, the pearly silver walls, the textured bedding, and the black and white surf pictures will take you to the California coast.
If you work from home, you can add an AOKE Wistopht CompactDesk Starter to your space in gray color to complement your decor. You can also add a wireless charging desk for added convenience. 
5. Raw Concrete Walls in Light Gray Bedroom
Raw concrete walls generally appear in hip city lofts and create a stylish, affluent vibe. Using a few different gray paint colors and a sponge applicator, you can duplicate the same aesthetic whether you live in a high-rise or not, and the finished product will appear just as luxurious. 
6. Dark Gray Wall in Small Bedrooms
Dark gray bedroom walls will instantly transform a modest bedroom into a warm nest that's ideal for sleeping. The dark gray walls will strikingly contrast the natural wood built-in shelves and the white bedding, which prevents the room from seeming gloomy. Add to the comfort with soundproof wall panels, a perfect choice for light sleepers with noisy neighbors. 
If you have a small space, you can check out small bedroom office combo ideas to work cozily from the comfort of your home. 
7. Black and Gray Bedroom Ideas
Dark colors and tonal tints provide an incredibly sophisticated vibe to a bedroom. The walls' cool-toned charcoal with a blue undertone harmonizes beautifully with the bed's sapphire accents. Matching drapes and gold accents create a bedroom setting that evokes an exotic hideaway. 
8. Bold Colors with Dark Gray Walls
Give a dark bedroom a colorful upgrade by combining deep hues with bright shades since bold colors stand out even more against dark walls. The bold oranges, yellows, and reds of the bed linen pop against the dark walls of a loft bedroom. 
You can check home office in bedroom ideas to add some character to the bold, dramatic room. It strikes the perfect harmony between the bedroom's playful and chic color scheme. 
9. Elegant and Cozy Bedroom
The gray rug, desk lamp, and walls are everything but boring in a girl's bedroom. Pink elements make the space playful and feminine, while gray allows it to grow with the girls. The wall décor, floor cushions, and pillows all have different textures, making the area fun and inviting for pretend play. 
11. Parisian-inspired Bedroom
This room is an example that the color gray could have a light, utterly elegant feel to it. The color scheme in this Parisian-inspired bedroom features grays at all color saturation levels, from barely present pewter to rich charcoal tones. Light fabrics, a ceiling medallion, and thick framing can be added as final touches. 
12. Mix Gray Hues
The best thing about gray is how well it complements other neutral tones. Contrary to other colors, combining a variety of gray tints simply improves the space rather than detracting from it. Pile on the designs in all shades of gray using printed wallpaper, throw pillows, and other accessories to achieve a recreated look in your bedroom. You can add a standing desk converter to the mix if you want a home office in your room.  
13. Gray Going Retro
Gray can fit with both old and modern designs, but it frequently exudes a sleek, modern vibe. The walls and their appealing trim in this charming mid century bedroom can be painted a cool shade of dove gray to elevate them from a plain white. Take a note that wall color complements the furniture's warm wood tones while emphasizing the white bed frame and linens. 
14. Light and Airy Gray Room
While some grays are light and airy, others are dark and melancholic. The Martha O'Hara Interiors team created a serene atmosphere in this charming bedroom by combining white linen and elaborate wall trim with cool gray walls. If you select this design, the room's walls will be just dark enough to offer some color yet enable light from the window to reflect around the room. 
15. Paint Gray on a Single Wall
Take inspiration from a simple yet stunning bedroom if you want to create an elite hotel atmosphere in your home. White bedding and framed artwork stand out against a deep gunmetal wall without making the room feel too gloomy. Ideally, this wall should be the one behind your headboard. Paint all other walls a bright white and let light enter for a contemporary, airy vibe. 
16. Gray Accents and Furniture
This is another gray bedroom idea for you. There are other ways to use gray as the main color in your bedroom besides gray walls. Gray can be incorporated into an understated yet stylish bedroom through furniture, bedding, and decorative wall and desk accessories. In contrast to the white walls and bedding, it offers a rich contrast. 
17. Go Monochrome
Gray works nicely with a number of tones, as we've already established, but we also adore designs that use a single color throughout. The bedroom's furnishing from floor to ceiling, including curtains, bedding, and flooring, perfectly exhibit a mushroom gray color. Toward the end, you are bound to achieve the epitome of design perfection. 
18. Add Greenery
A really light shade of greige on your bedroom walls offers the ideal backdrop for a midcentury-modern-meets-boho appearance. It goes well with both organic materials like leather and wood, as well as black and gold fixtures. If you add some plants, you can create a calm setting that is full of character. 
19. Gray, Brown, and Blue Hues
Unexpectedly, gray, blue, and brown go well together. The light gray on the area rug, the drapes, and the throw cushions counterbalance the deep, rich brown on the couch upholstery. A single blue backdrop wall completes this color scheme well. Overall, the room is cozy and soothing while still being unique. 
20. Keep it Subtle
You can have a significant impact without using a startling gray color. The barely perceptible gray tone on the walls gives the room a little something special compared to pure white walls. Although at first look, it almost appears white, it has a softer, less jarring effect than a dazzling white wall. The light fixture, nightstand lamp, and rug are just a few examples of accessories in cream that enhance the neutral but not boring atmosphere. 
21. Earthy Palette
Let us present you with our new color scheme: warm gray and tan. We are totally smitten with the neutrals in this bedroom, from the milky hue of the walls to the camel suede of the bed.  The color scheme feels rustic and glitzy and somehow appears age-appropriate for everyone. 
22. Blue-Gray Bedroom
On the other hand, a darker gray with dark blue undertones has a more androgynous appearance. Although it initially seems masculine, the soft textures provided by the faux fur cushions, shaggy carpeting, white drapes, and small headboard make it unisex. We also adore the color-blocked walls, which, despite the room's deep gray hue, lend a somber touch without being overly dark. 
23. Dark Gray Pops
The stark white walls that run throughout the bedroom can be balanced with the dark gray drapes and the wood tones from the headboard. Although the blue-gray rustic nightstands add some natural character to the room, the overall modern vibe takes center stage. 
24. Metallic Gray
This gray and gold bedroom is all about the glimmer. The walls, which are shimmering gray and gold, nearly give the illusion that they are mirrors because they reflect light from the windows. Even the planters and wall sconces have metallic trim to further enhance the room's gleam. 
25. Purplish-Gray Bedroom
Some gray paints have a slight purple tint. Include purple accent colors that mix perfectly with the light gray walls. The sparse wall design that doesn't compete for your attention helps the area feel airy despite the dramatic furniture. 
Conclusion
Here is evidence that a gray bedroom can be everything but boring, regardless of your decorating preferences, whether they are rustic, contemporary, coastal, or classic.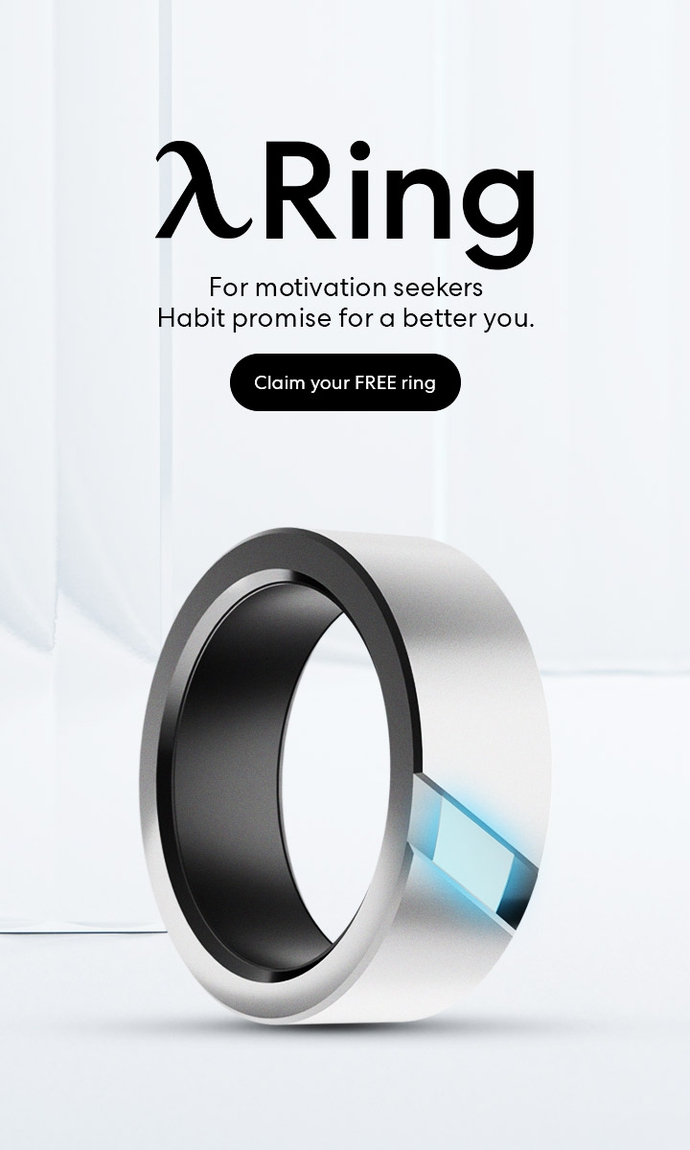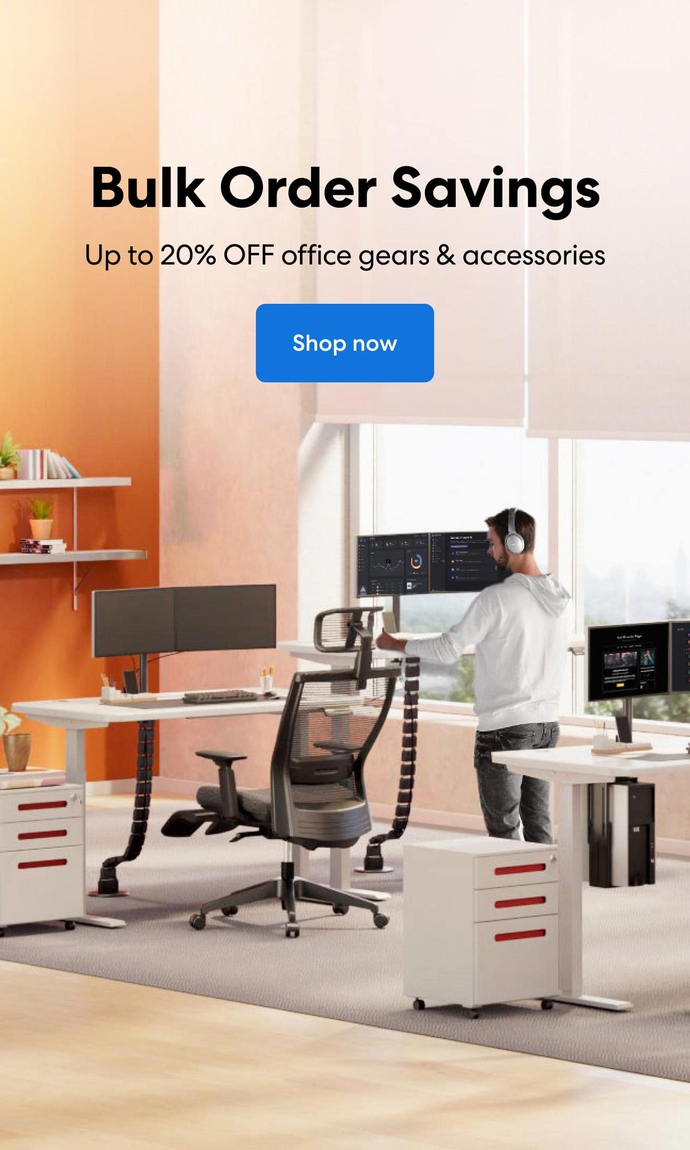 Subcribe newsletter and get $100 OFF.
Receive product updates, special offers, ergo tips, and inspiration form our team.