Smart Products
25+ Types of Chairs for Home Décor in 2023 | A Comprehensive Review

Autonomous
|
Jun 22, 2022
1,233 Views
Rarely, do we stop to think about the different types of chairs we have in our homes. To most people, a chair is just a chair, and one is as good as another. That is not the case, though, because usually chairs are designed with a specific purpose in mind, such as an office chair, gaming chair, or even a wood garden bench. 
The chair name is usually what gives away its function and allows us to group different kinds of chairs into specific categories. These days, thanks to the extensive research being done on the importance of, for example, sitting in the right posture to prevent back problems, chair styles are now influenced by ergonomics more than anything else. 
In this review, we will take a look at some of the common chair types, and provide you with more than 25 great options to consider before you buy your next chair for your home or office. 
What Are the Benefits of Choosing the Right Chair?
While you might usually not put a lot of time and energy into choosing the right chair, there are certain rewards that you can expect from doing so, in terms of health, comfort, style, and budget. The following are some of the benefits of choosing the right type of chair. 
It boosts comfort allowing you to sit for longer periods

The right chair will protect your back and neck muscles

You can blend the chair design with the overall style of your home

It can meet the demands according to the size of your family

You will not overreach your budget 
How Do You Choose the Right Chair for Your Home?

When choosing the right chair to suit your needs, there are a few things that you need to pay particular attention to, so that you end up with a chair that will not only last you long but also fulfill all your needs. If you want to use it for the office, for example, then you should consider which desk and chair set will be best for you. 
Your budget is quite important because it will determine which chairs you can comfortably purchase. Thanks to the Employee Purchase Program from Autonomous, you can easily buy the chair you desire. 
Another thing you have to look at is the intended function of the chair. Think of whether the chair is for work purposes, in which case it has to have an ergonomic design, or it's for rest and relaxation, meaning comfort is the most important thing. 
Lastly, decide where you will be placing the chair. Places like the patio, or your garden will require a chair made from a weather-resistant material, whereas the lounge and dining areas focus more on style and design than anything else. 
26 Great Chairs To Choose From
To help you choose which chair type is best for your needs and budget, here is a list of some great chair styles options for you to choose from: 
1. ErgoChair Pro
We will start off with one of the best chair styles on this list, the ErgoChair Pro. This is one of the most comfortable chairs on this list and it has received great reviews from users. With its modern Italian-designed mechanism, it makes relaxing at home after a long day so much better. Get it today for a good price on the Autonomous EPP. 
2. ErgoChair Recline
When all you want to do is lie back and put your feet up, then the ErgoChair Recline from Autonomous is the chair for you. Loaded with special features like an adjustable headrest, and leg rest, this chair style offers unparalleled lumbar support. The combination of style, simplicity, and functionality is what makes this chair stand out among other chairs in its class.
3. ErgoChair Core
Sometimes you might find it necessary to combine your sitting room with your home office. In such cases, you will need a chair that is well suited for both office and home use. The ErgoChair Core is the best solution for this problem. With features such as back support and good comfort, you will find it easy to switch from home life to the office environment.
4. OMF Armless Desk Chair
Simplicity can be the best thing you can do for yourself when selecting a home chair style because it will give you the perfect solution for all your sitting requirements without costing too much or requiring a complicated setup. That is the case with the simple yet functional OMF Armless Desk Chair. 
5. Eurotech Ergohuman High Back Chair
Your sitting position is very important for your long-term health, comfort, and productivity while working. One of the best ways to sit is straight upright on a good cross-legged chair. Such as Eurotech Ergohuman High Back Chair. Research has shown that sitting this way will have a big impact on how much work you can get done.
6. Sadie Swivel Mid Back Mesh Task Chair
Multitasking requires you to be sitting on a chair designed to provide maximum freedom of movement, such as the Sadie Swivel Mid Back Mesh Task Chair. Thanks to its easy-to-use swivel mechanism, you will be able to reach all important things without the need to get up. 
7. Stone and Beam Nailhead Swivel Office Chair
When absolute comfort is just as necessary as freedom of movement, then the right chair type for you is the Stone and Beam Nailhead Swivel Office Chair. With its ultra-smooth polyester lining, the comfort this chair provides is hard to beat. Combine this with the 360-degree rotation, and you have a chair style that will do a great job no matter the situation. 
8. Xialiuxia Office Chair
Are you looking for a great-looking chair name with all the modern design features as well as great functionality? Try the Xialiuxia Office Chair. It comes with beautiful styling features, such as its wooden frame covered by brown cotton and plastic, which is guaranteed to look good in any room it is placed in. 
9. Flash Furniture Hercules Office Chair
At first glance, you will immediately know that this is a high-quality office chair that was made with maximum user satisfaction in mind. The Flash Furniture Hercules Office Chair has a 29-inch seat that is ideal for larger individuals who usually struggle to find a chair name that allows them space to sit comfortably. 
10. Soho's Soft Pad Management Chair
This chair was designed to be eye-catching as well as comfortable. With its mid-century styling, the Soho's Soft Pad Management Chair immediately gives a classic look to its surroundings, which is welcomed by people who do not like to have their homes over-saturated by modern furniture. 
11. Mid-century Home Office Chair by Volans
As the name suggests, this is a typical example of a mid-century modern office chair. The Mid-century Home Office Chair by Volans is delicately styled to fit in with most living room designs, without completely taking over the room. If an eye-catching yet classic look is what you are after, then try this great-looking chair type. 
12. Century Office Chair by Armen Living
With its wide, soft padded armrests, high-quality lining material, and a sturdy hardwood rest supporting the backrest, the Century Office Chair by Armen Living is a chair that was designed to last a long time. It also looks quite inviting, especially when you get home tired after a busy day.
13. Executive Chair by Eternity Modern
If you do not mind reaching a bit deeper into your pocket to cover the slightly more expensive cost of a high-quality chair name, then the Executive Chair by Eternity Modern is a good choice. It is available in many different classic colors, such as red, black, white, and various shades of brown.
14. Bucket Chair by Fabricius and Kastholm
Here is a type of chair that you will definitely enjoy sitting in, any time of the day. The Bucket Chair by Fabricius & Kastholm is designed in such a way that once you sit in it you will get the feeling of being enveloped by its high-quality padding. It also has great lumbar support for those with back issues. 
15. Management Chair by Hadley
With its chrome base and rolling casters, the Management Chair by Hadley has a serious look about it that will appeal to corporate individuals. Its modern ergonomic designs mean that sitting in this type of chair all day will not leave you feeling cramped or sore. 
16. Mod Office Chair by Lumisource
A simple combination of wood and cotton has come together beautifully to produce the Mod Office Chair by Lumisource, a chair type that is designed for those who love the minimalist look that is so popular these days. The upholstery is made of durable material which will last you a long time. 
17. Modway's Celerity Office Chair
What this type of chair lacks in good looks, it makes up for in functionality. The Modway's Celerity Office Chair does all that you would expect from a chair in its class. Furthermore, the budget-conscious customers will love the low cost of this unit compared to other chairs of similar function. 
18. Wobi's Reed Lowback Chair
You cannot beat a pure leather chair when it comes to producing the ultimate classic look, which is exactly what you get with the Wobi's Reed Lowback Chair. With its affordable price, it is made for those who love leather yet can't afford the more expensive options. 
19. Tyler Mid-century Modern Chair by Zin Home
The Tyler Mid-century Modern Chair by Zin Home is a great choice for those who are looking for a high-quality chair name that will fit into any room, be it the living room, dining room, or bedroom. The frame is also designed to encourage proper sitting posture. 
20. Cherry Tree Office Chair With Footrest
Even though it is technically listed as an office chair style, the Cherry Tree Office Chair will do just as well in a home setting. With a high back, footrest retraction, and cloth exterior this chair is made for luxury. 
21. Reficcer Big and Tall Reclining Chair
The name says it all. This is a chair type designed for big individuals who take their comfort seriously. If you are on the heavy and tall side, then the search is over, because the Reficcer Big and Tall Reclining Chair has everything you need. 
22. Healgen Heavy Duty Gaming Chair
How about a chair that will be suitable for all occasions, whether it's working in your home office, relaxing while watching TV, or even enjoying your favorite game? The Healgen Heavy Duty Gaming Chair will be perfect for any activity. 
23. Killabee Chair With Footrest
A great footrest is one of the most important features of an ergonomic chair that was made to improve the way people sit. The footrest that comes with the Killabee Chair provides all the support you need to improve your posture. 
24. Von Racer Reclining Office Chair With Footrest
This is another type of chair that is equally at home in the living room. Thanks to the footrest, this chair is highly recommended for productive individuals who need to sit for long hours while working. 
25. Dumont Reclining Office Chair
A favorite among students and gamers who are always on the lookout for a computer chair name, the Duramont reclining office chair is equally at home in a dormitory, office, or the living room. 
26. Hbada Reclining Office Chair
The Hbada Reclining Office Desk Chair has an impressive seven-point adjustable headrest and a backrest that reclines up to an impressive 155 degrees. It is great for long hours in your home office or binge-watching your favorite series at home. 
Conclusion
Chairs are usually designed to last a very long time, which is why you need to pay particular attention to the type of chair you buy because you will live with that choice for many years to come. This review will help you compare the different features of many chair types so that your final section will be the best one for your needs.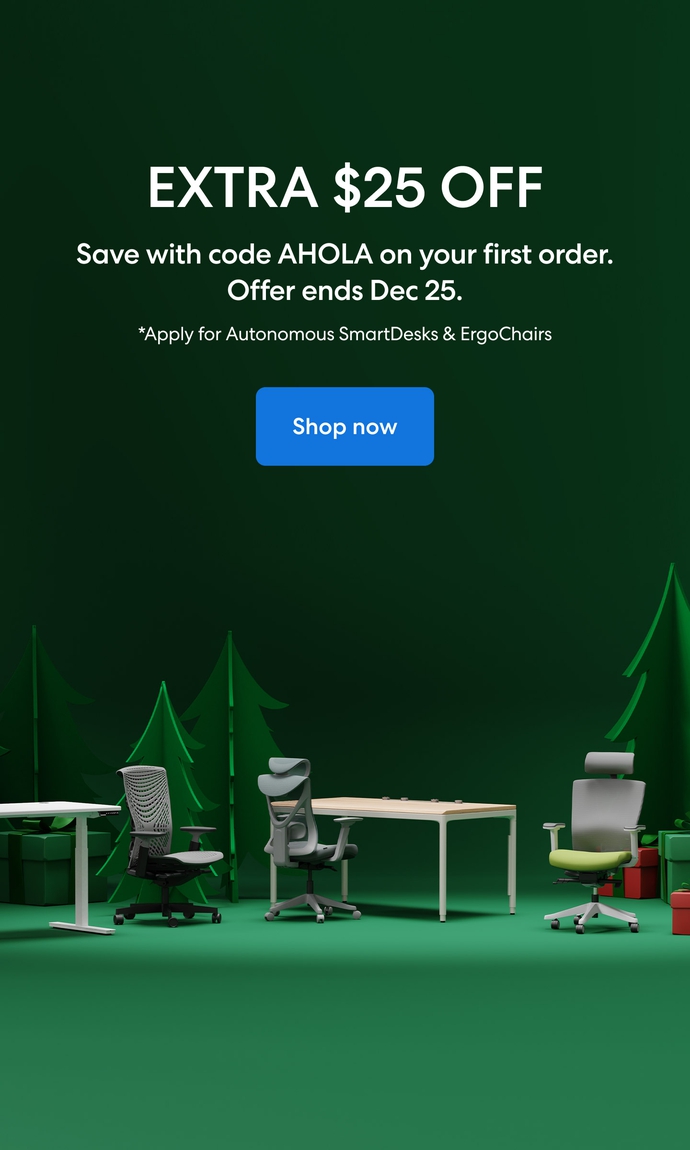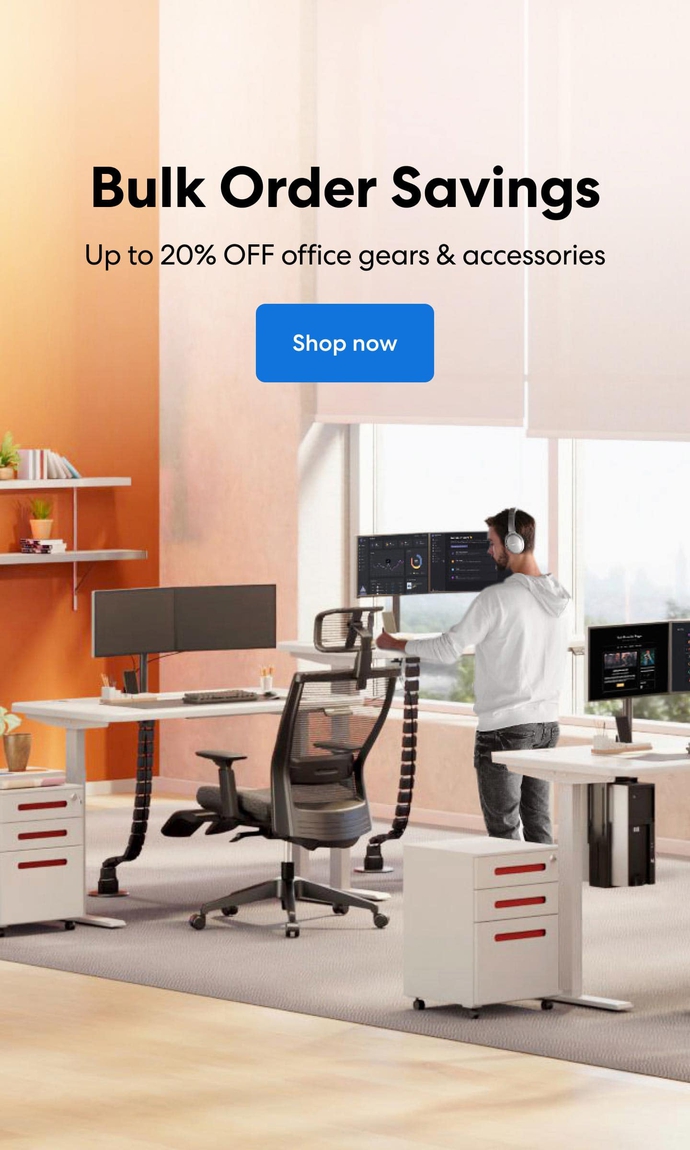 Subcribe newsletter and get $100 OFF.
Receive product updates, special offers, ergo tips, and inspiration form our team.