Is your kid complaining about back pain recently? Or maybe you observe them slouching too forward towards the screen. Sitting posture is important, especially when kids spend more than a safe amount of time in front of the screens. Everything is now found in the digital world, from studying by day to gaming by night, and it is hard to avoid this reality.
But you can help them negate the negative impacts of sitting as much as possible. This also means replacing their uncomfortable wobbly chair and desk with ergonomic furniture. Yes, ergonomic furniture isn't just for adults or workplaces, but various folds increase the importance of ergonomics for kids. This is partly because kids have fragile growing bodies, which are at a greater risk of developing poor habits and other musculoskeletal disorders if not treated and addressed on time.
Parents love when their children grow to be successful and happy people. However, to accomplish that purpose, they need to do everything in their power to help them learn and develop life skills when they are kids. That means helping them with their homework, hobbies, and other activities, and the best way to do that is by purchasing an adjustable desk for kids.
Investing in a height-adjustable kids' desk is investing in your children's future by providing them with a comfortable and encouraging place to study, play, and do whatever they want. Regardless of that, you need to pick an adequate desk for them since if not, they could end up hating the idea of studying.
We understand that looking for a high-quality kids adjustable desk or building an ultimate desk for kids is no easy task for someone that doesn't know much about desks and ergonomic products. That's why we are here to help you understand everything about this matter. Do you want to buy a desk for your children? Dive into this page to learn everything you need to know when looking for an adjustable children desk.
If you are on the road to successful parenting 101, you must know about the importance of an adjustable desk for kids. Height adjustable kid's desks are ideal pieces of furniture for growing bodies due to many reasons.
An adjustable children's desk might not be the same as the adult adjustable desk because the height range is different; this makes it even more important to choose the right desk as per your kid's age. If you are also confused about whether or not to buy kids adjustable desks, this article will be your all-in-one guide. Keep reading.
What Should You Consider When Buying a Desk for Your Children?
You don't want to invest in a desk that doesn't help your children develop useful skills such as the habit of reading or studying. Traditional desks serve as a place to put your things on, but ergonomic products can do a lot more than that.
Height adjustable children desks are a far better option than standard desks due to the features they provide to their users regardless of their age. However, not every desk adapts perfectly to each person since everyone has different priorities and needs. That's why you need to keep an eye on what you want for your chair when you look for one.
The same applies to children. Parents need to consider what works better for their kids to buy the perfect fit for them. We want to help you choose carefully which desk suits your family best, so here are some things you should consider when buying a kids adjustable desk.
Affordability
Height-adjustable desks are more expensive than standard chairs because of their functions that improve the users' productivity and comfort. That emphasizes when buying an adjustable desk for kids since purchasing a high-quality product means making your children like the idea of being around the desk and using it to study.  
A desk's cost varies depending on the features it provides and where you bought it. We recommend you stay on your budget and purchase products that allow you to buy other things for your children. You can combine an adjustable children's desk with ergonomic chairs for kids, so try to save money for everything. There are many affordable alternatives on the market, so take time to look for one that meets your needs.
Design
Children pay a lot of attention to what they see, and if they don't catch interest in something at first, they might never like it. A height-adjustable kids' desk needs to have an engaging and appealing design for kids to attract them to it. It's the design that, along with the comfort the desk provides to children, makes them like the idea of studying and working.
These adjustable desks help children have independence and develop their creative and organizational skills. Considering that, the best you can do is pick a design your children like and see as fun. To do that, we recommend you look for those products with them, that way they can tell you what they like and dislike. An ergonomic desk for kids is undoubtedly the best choice for you as it helps them focus and protect their health.
The design also determines how easy it's for your children to use the desk and work there. An overcomplicated product may confuse kids, so you don't want to choose a desk that makes studying a difficult task for them. Take into account that you are purchasing the desk to help your child with homework and make them like the idea of studying, so don't purchase an item that does the opposite.
Comfort
Ergonomic products are popular due to the comfort they offer customers. That helps prevent health issues such as back pain, neck pain, and other problems of the sort. Height-adjustable kids desks also avoid mental conditions such as anxiety, stress, and mental exhaustion. It's essential to keep children safe from those problems, and the best way to do it is by purchasing an adjustable desk for kids. It also can help your child focus in school while studying.
Office workers tend to suffer from those issues since traditional office products don't support your back. Products with no back support make people adopt a bad posture, causing all the health problems we mentioned. 
When a kid works or studies with an adjustable children's desk, they can do it while standing. That allows customers to have an adequate posture and adjust the desk when they want to sit. Look for a product that lets you do that and gives your children the level of comfort they deserve.
Benefits of an Adjustable Desk for Kids
As the name suggests, an adjustable child desk can be adjusted in height according to the safe level of kids. There are many health benefits of a standing desk, no matter what age group is targeted. But for kids, the importance of using the right desk is even greater because, at such a young age, any extra strain on pressure on the body can result in something worse over time.
Hence here are some reasons why you should opt for a standing desk for your child.
Better Posture
Kids are not much aware of their posture, nor do they care. Even if you teach your kid the importance of sitting straight and preventing shrugging, they won't listen. Though this might be unintentional, making sure they are always forcing themselves to sit right is hard. This is why a standing desk is useful.  A standing desk automatically sets the posture straight because of the way it is made.
All you need is to adjust the desk to the right height level and let your kid work or study on the station. Soon you will observe their posture changing for the better. To encourage more, you can also practice posture exercises which are both fun and productive. But here is a brief guide on how to use the child adjustable table properly.
To avoid shoulder pain, your hands should be able to rest directly above your keyboard without hunching forward.

To avoid

carpal tunnel syndrome, keep your wrists straight and parallel to the desk surface.

Make sure your knees aren't locked. To relieve pressure on your hips, keep them slightly bent.

Don't stay on your feet for too long! Remember to alternate from static standing to sitting, stretching, or taking a brief walk to break up the monotony.
Prevention from Obesity
24% of children suffer from obesity due to many reasons. Part of the reason is no physical activities or poor nutrition. Obesity leads to many minor and major health issues in the longer run.
This could be even more harmful if your child spends more than 6 hours sitting every day. Standing desks are very effective in controlling weight. The number of calories burned standing is substantially more than sitting, which means children are at lesser risk of developing obesity.
Lowered ADHD Symptoms
Youngsters with ADHD may benefit from standing at school. ADHD is linked to a lack of physical activity, and a sedentary lifestyle may increase ADHD symptoms. For youngsters with ADHD, fidgeting and moving are important and natural ways to lessen symptoms.
Improved Energy Levels
Allowing pupils to wander around inside the confines of their adjustable desk for kids (which would be simple with toddler school desks) helps them improve energy while also improving classroom behavior and attitudes. It also keeps their focus, which would otherwise be lost if they were slumped in their chairs all day.
Types of Standing Desks for Kids
There are various types of standing desks for kids that can help them adapt to this change easily. Standing desks can be fun, and with fun added to ergonomics, kids are more likely to welcome a change. A clear example of a fun standing desk for kids is the SmartDesk Junior, which is easy to operate, safe, and even colorful for attractiveness.
Cranked Sit-Stand Desk
As the name suggests, this type is a hand crank standing desk with the manual operation to lower or increase the height. Such desks are not easy to operate because they require manual force and adjustment, but they cost less than electric standing desks. The manual crank can be a nuisance, and it's not as comfortable as an electronic desk.
Electric Sit-Stand Desk
An electric powered adjustable desk for kid is designed for maximum ergonomic function and convenience of usage. While children may not place a high value on bone and joint health, an electric-powered desk is a safe and enjoyable approach to keep them active.
To utilize this type of desk, press a button, and the desk will raise and lower to the user's desired height in any position. Moreover, some adjustable desks for kids also come with smart features like bluetooth connectivity and height memory, so each kid can enter their desired height once and achieve it with a single push of a button.
Fixed Standing Desk
Fixed standing desks are not height adjustable, but they provide the benefit of working while standing. There is no manual or electric height adjustability with these desks as they don't have moving legs. Fixed standing desks are good because they are much cheaper than height-adjustable desks.
But since it is important to take frequent breaks between sitting and standing, fixed standing desks can be paired with a tall chair or stool so the kid can sit too. ErgoStool is a good pick in such regard.
Exercise Desk
An exercise desk could be the ideal solution for them to exercise while doing their assignments. Exercise desks typically have a pedal system similar to a stationary bicycle but with a desk on top. An exercise cycle incorporated into the desk keeps kids moving all day by allowing them to reposition their feet whenever they desire.
Pros and Cons Buying a Standing Desk for Your Children
Like everything in life, standing desks for kids have pros and cons that you must consider before buying anything. However, that doesn't mean that there's a setback that could keep you from purchasing the desks.
We want you to understand that matter, so here are some of the pros and cons of purchasing an adjustable desk for kids:
Pros and Cons Buying a Standing Desk for Your Children
It makes children like studying and doing their homework.
It boosts creativity.
It makes them develop organizational skills.
It prepares them for the future.
It's height-adjustable, so children don't outgrow them after a time.
It improves comfort, preventing back and neck issues.
It prevents mental conditions such as stress, anxiety, and mental exhaustion.
It's more expensive than traditional desks.
You have to look for an appealing design that your children like.
Regardless of that, some pros may be cons and vice-versa depending on your personal taste and needs. Make sure to think about what your priorities are when looking for an adjustable standing desk for kids. That way you can be sure of what you want and need on a product, making the process of buying it easier for you.
What Are the Best Height-Adjustable Desks for Kids?
As we mentioned before, it's crucial to look for a product that addresses all your needs with no trouble, so you need to look for the best desk you can find. However, there's no need to look any further since we are here to help you choose the desk that best suits your family.
All chairs in the following list are highly recommendable regardless of their position in it. You deserve premium products for your children, so here are the three-best height-adjustable desks for kids:
1. Autonomous SmartDesk Junior
Autonomous is a company that has done everything in its hands to help office workers ease their back pain and correct their posture. This company's ergonomic products are ones of the best in the market due to the variety of functions and features each one of their items have. Regardless of that, there wasn't a product that could help kids start studying and working until now.
The company decided to help children by releasing the Autonomous SmartDesk Junior, a friendly approach for kids starting to do their homework and discovering their hobbies. This standing desk for kids offers an outstanding range of adjustments with an easy-to-use dual motor and robust frame.
Children can change the desk's height intuitively with no trouble, so there's no need to spend a lot of time teaching them how to use it. This product provides them with a place to both work and have a break, so it's up to their imagination how to use it.
This adjustable desk for kids can lift up to 220lbs, so you don't need to worry about how many items it can carry. You can purchase it for kids of at least 5-years old to nurture healthy and productive habits. Children tend to avoid homework and things of the sort when they feel trapped, but this design helps them feel genuinely attracted to those things, so they are more prone to do their tasks on time when using it.
2. Mount-It! Height-Adjustable Kids Desk
If you want an adjustable children's desk but are also in need of an ergonomic chair, the Mount-It desk is what you need. This child adjustable table has a solid steel frame that makes the desk resistant and durable, but the product's best feature is the ergonomic chair that comes with it.
That chair provides the user with optimal back support, so you don't need to worry about your kids having a bad posture. You can adjust both the chair and the desk to your children's height, so you don't need to worry about your kids outgrowing them.
The Mount-It set also has holes in the chair's backrest to improve the breathability of your children's back. That boosts productivity and gives your kids a more than comfortable place to study and develop their creative skills. This desk is designed to do that, so it has storage space to place pencils, colors, and other stuff in it.
The Mount-It desk is an overall decent choice for people while offering all its features for a reasonable price. We recommend you go for this one if you want a balanced product that has everything a height-adjustable desk for kids should have.
3. FCD Multi-Function Study Desk
At last, but not least, we have the FCD Multi-Function Study Desk. This is the largest desk on the list, so it allows you to put many things on it and even teach your children how to do many things simultaneously. The wooden design of this chair represents an aesthetic improvement that makes any workplace look more attractive to children.
Your kids have everything they need to boost their creativity here due to the desk's equipment. Principally, it has a dry erase board that allows them to take notes and erase them when they feel like it, something that even adults would like to have on their desks.
Regardless of that, you need to take time to install it since the assembling process is kind of tricky. You can ask your family to help you, but it's crucial to do everything as the instructions suggest since a mistake could end up jeopardizing the desk's structure.
The FCD desk offers more features than average ergonomic products, so it's optimal for kids that already know how to do their homework and study by themselves. That's because more mature children can take the most advantage of the desk's features. However, that doesn't mean that a younger kid can't use it.
Should I Purchase a Height-Adjustable Desk?
Absolutely! Height-adjustable kids desks are the best investment you can make when raising a child. You can give a standing desk as a unique gift for kids. Many parents struggle when they need to teach their kids how to read, write, draw, or study, but these products make it way easier for them.
Buying an adjustable desk for kids can determine if your kid loves to study and write or if they end up avoiding those things. Ergonomic products are indeed more expensive than standard ones, but we can assure you they are worth it in the long run.
That's because they save money from doctor's appointments since they prevent physical and mental conditions from happening. These products also improve the users' mood, so you don't have to worry about your kids getting angry and stressed after doing their homework.
Height-adjustable desks are sturdy, so there's no need to repair or replace them after a time of purchasing them. However, some of the chairs on the list offer a warranty in case something happens to them after a short time of using them. That means you can make your purchase with no fear of regretting it in the future or losing your money.
Conclusion
As you could see, purchasing an adjustable desk for kids is something every parent in the world should do. The benefits this product provides both children and parents are numerous, so you shouldn't hesitate to get an adjustable children's desk as soon as you can!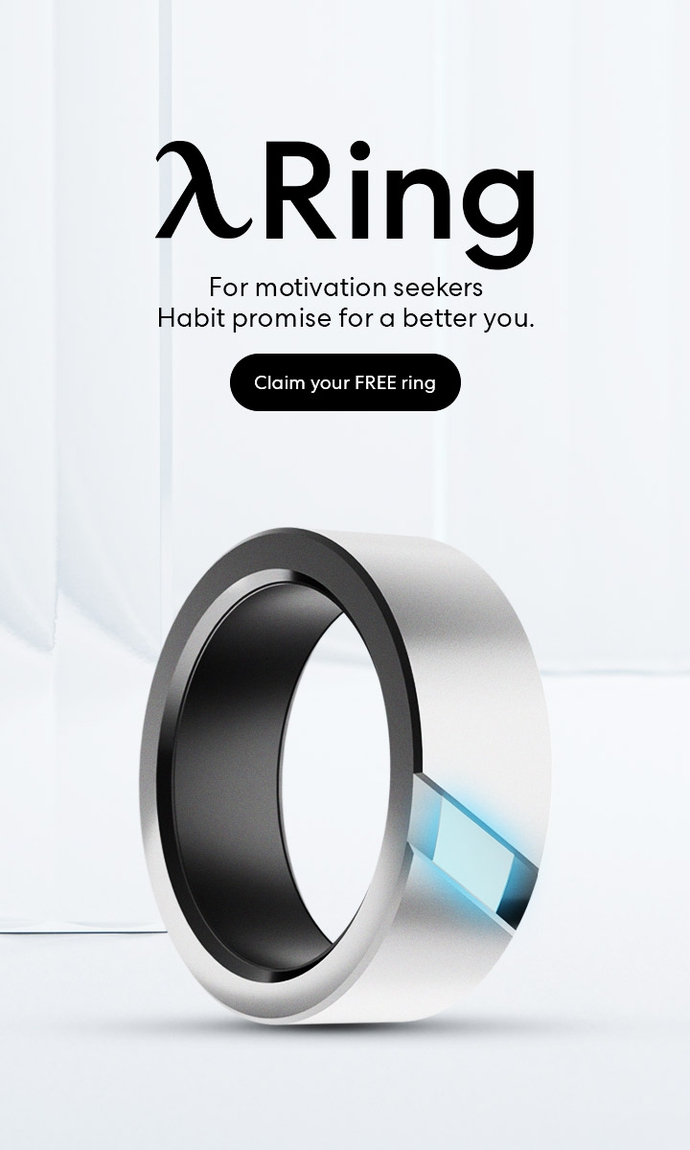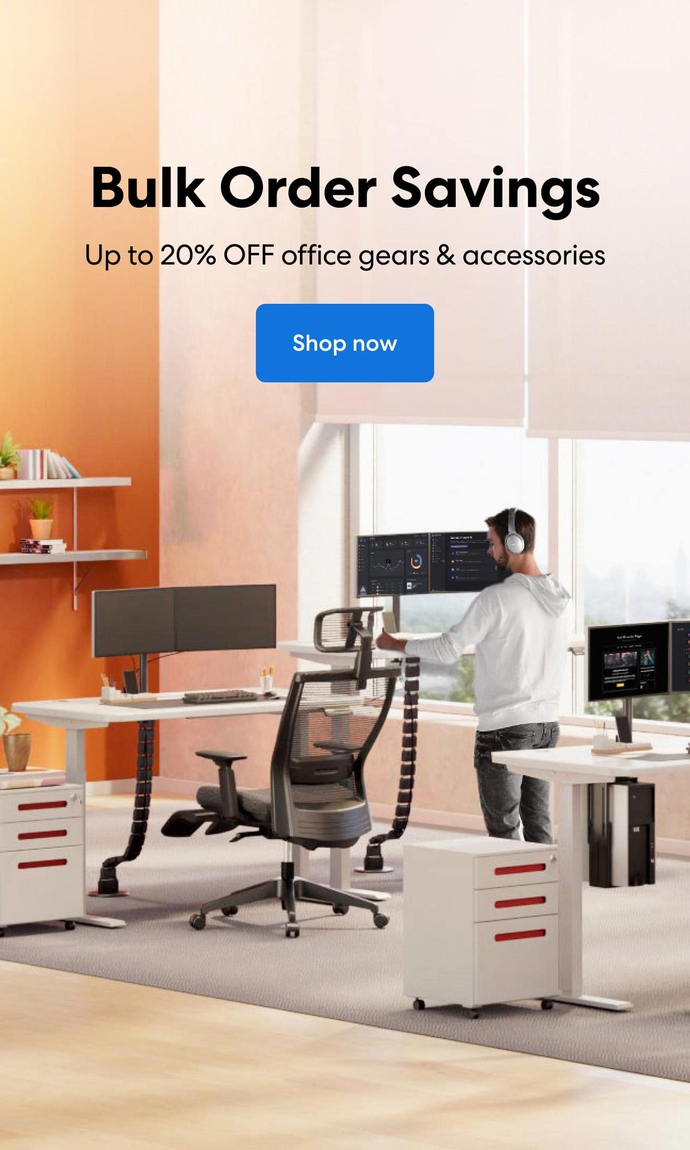 Subcribe newsletter and get $100 OFF.
Receive product updates, special offers, ergo tips, and inspiration form our team.