Smart Products
3 Custom Gaming Desk Design for Ultimate Gamers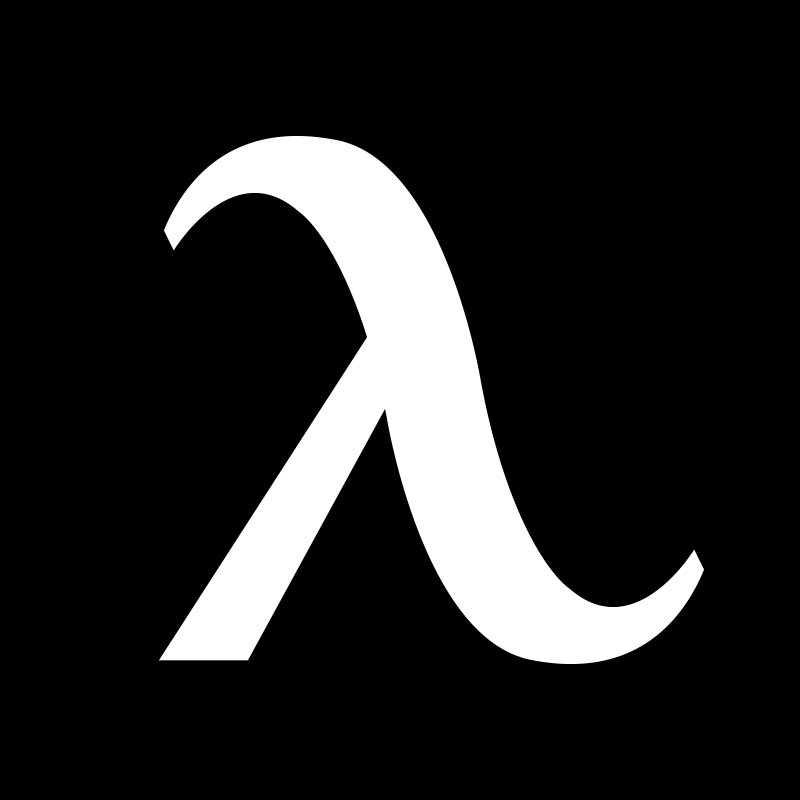 Autonomous
 | 
Dec 5, 2021
No one description matches everyone's perfect game set-up. That's the reason everyone needs a custom gaming desk to bring all gaming dreams to life. One can, however, find some consensus on what the ultimate computer desk should offer. It should be functional, versatile, comfortable, and able to show off your style.
Here are a few ideas on designs for a custom gaming computer desk that's perfect for you.
1. Adjustable-height Custom Gaming Desks
The need for proper ergonomics in a desk where one spends long hours is undeniable. A desk that's too low or too high could cause unexpected pain in the neck, back, and joints. Some of the best ergonomic custom-built gaming desks include:
Autonomous SmartDesk Core
This customizable desk by Autonomous is one of the best options for gamers who love a custom gaming desk. Gaming enthusiasts are used to spending long hours on their desks gaming. This activity is more fun if one is sitting on a custom PC gaming desk that has an ergonomic design. The Autonomous SmartDesk Core fits this description.
This DIY gaming desk is a healthy and affordable alternative for gamers. The design allows gamers to switch between sitting and standing positions while playing on their PC. Some benefits of this easy transition include enhanced concentration, no back pain, better circulation, and overall good health.
Some of the best features of this gaming desk include:
Its maximum flexibility, which is due to its height-adjustable feature. Its built-in control panel allows you to control your preferred height. Another feature is the desk's adequate spacing. Whether you're gaming on the classic version or the XL size, the length of the desktop offers more than enough space, efficiency, and comfort during gaming. The desk also provides adequate space to organize all your gaming gear.
The desk's design consists of superior material that's moisture and scratch-resistant. That maintains its visual appeal for years and prevents you from bothering about spills and scratches while gaming.
The SmartDesk Core makes no noise during its transitioning process, which means you won't be bothered by sounds while attempting to adjust the desk's height. It has a dual electric motor that's barely audible.
Overall, this desk is a worthy gaming partner, measuring from 29.4" to 48" with four programmable settings. It can easily carry up to 265lbs and comes in standard and extra-large options. It has a solid steel frame and a 5-year warranty.
Autonomous SmartDesk Corner
This adjustable standing desk is the perfect combination of tech and aesthetics. It's a custom gaming desk that perfectly fits into any corner; this means it's a great buy for anyone trying to save space. This gaming corner desk has massive desktop space. It also has built-in cable storage trays, a beautiful wood surface, and a customized height adjustment button. These features combine to make this desk the ultimate computer desk.
This customized office desk has a custom desk surface that is anti-scratch and matte black. It also comes with a powder-coated steel frame. There are two shelves at the top where you can place your monitors, gaming gadgets, and other items you need on your desk. There's enough space in the desk area to carry up to four monitors among other items. It has no dedicated CPU stand however and no bottom shelves. This creates enough space under this L-shaped standing desk to place your legs.
You may need the help of an expert to assemble this desk.
The purpose of this design is to provide more space and creativity. It's twice as spacious as other Autonomous SmartDesks and comes with a whisper-quiet triple motor. It also has a sturdy steel frame that's capable of carrying up to 400lbs weight. One can adjust its height from
29.4" to 48" and it has four programmable settings. One benefit of this custom gaming computer desk is that it comes with a 5-year warranty.
Gaming Desks by Evodesk
Evodesk offers rare assemblies of the ultimate gaming desk configurations that allow gamers to customize gaming desks to provide an advanced gaming experience.
They allow users to participate in creating custom PC gaming desks. Evodesk offers four levels of customization; good, better, best, and ultimate.
The 'good' configuration offers a 48-inch desktop, power-adjustable height with over 250 positions, a cable management tray, and an overall high-performance custom-built gaming desk. The 'better' configuration offers a 60-inch desktop, a single monitor arm, power-adjustable heights of more than 250 positions, and a gaming cable management tray.
The 'best' configuration promises maximum comfort and gaming potential and offers dual monitor arms and other features in the previous two offers. The 'ultimate' configuration offers an integrated sound system, quad monitor arms, a studio L-desktop, and the other features offered by the three earlier-mentioned configurations.
Overall, Evodesk gaming desks offer full sit-to-stand options, height-adjustable options, and their desktops have a front contour for wrist comfort. They're great custom gaming computer desks.
2. RGB Custom Desks
RGB desks have been around for the longest time but they're making quite the comeback as custom gaming desks. Some of the most popular RGB gaming desks that make great custom gaming computer desks include the following.
Thermaltake Level 20 Battlestation
Some of the best features of this ultimate custom desk include its electric height adjustment feature, large surface, and great build.
This desk measures 65 inches in width, 29.5 inches in length with a maximum height of 43.3 inches. Unlike many modern gaming desks, it has no cup holder, no headphone holder, or i/o adjustable panels. Yet it has several other outstanding features that make it a great gaming desk. For one, it has a motorized height adjustment feature and requires no manual adjustment at all. There are controls on the right side of the desk to use when you want to change your preferred height levels. You can save up to 4 preferred height levels, allowing you to customize your gaming desk when you want to.
One of the most interesting features of this desk is its desk surface that's built like a giant mousepad. It's also a rugged and sturdy desk once assembled with an extremely durable metal frame. The frame has a horizontal beam that runs from one stand to the other to provide even more stability. The Thermaltake Level 20 Battlestation costs a lot of money but the price is worth this custom-built gaming desk.
Eureka R1-S
Some of the pros of this custom desk are its gear rack, extra holder, and great ergonomics. Its major con is the absence of a good height adjustment feature.
The desk measures 44.5 inches in width, 21.1 inches in length, and 30.51 inches in height. It has a cup holder and a headphone holder.
It's sturdy, made with durable materials, and can carry up to 200lbs of weight. A user can assemble this desk and the assembly process is a pretty straightforward one. The desk surface is made with carbon fiber, giving it a pretty exterior. You can adjust the base of the most uneven surfaces and there are USB cables at the side of the desk to connect with your PC. Overall this custom PC gaming desk is one of the best RBG desks for gaming.
Cougars Mars
This RBG desk is the perfect custom gaming desk. Thanks to its large desk surface, great quality build, and adjustable height and I/O ports. It's only cons are its expensive pricing and the absence of any holders and racks. It measures 60 inches in width, 30 inches in length and the maximum height is 33.5 inches.
The desk is sturdy and has a great appearance post-assembly. Furthermore, it comes with audio jacks and a power button. There is more than enough space to set up several monitors on your desk at the same time. Overall, these features make the Cougar mars the ultimate
3. Standing Desks
Standing desks are not a specific type of desk for gamers. They are more desks with a set of features likely to be loved by gamers who spend long hours on their gaming desks. These custom computer desks have special features such as sufficient space for multiple monitors, their weight carrying capacity, and cable management. Some top desks in this category include:
The MojoDesk Gamer
This custom computer desk is a custom-built gaming desk that possesses most of the most important features that PC gamers love to see. Although high-end, it provides great value for money. Some of its best features include its cable management system, an integrated systems tray, and power strip. There's no need to buy other gaming accessories when playing on this custom PC gaming desk because it comes complete. The desk is available in different sizes.
The Jarvis Bamboo
This relatively affordable custom computer desk is one of the best standing desks for gaming. It is reliable, sturdy, and has great aesthetics. It can carry up to 350 lbs of weight; this feature is a most appreciated one by most gamers. One can place more than four monitors on it, in addition to other equipment. It comes in several colors, shapes, and sizes and is a great place to start if you want to customize your gaming desk.
The ApexDesk Elite Series
The ApexDesk Elite Series is the ultimate computer desk for anyone looking to buy a custom gaming desk. It has a wide desk surface area that measures 60 inches but can only carry 225 lbs of weight. This means that this desk is best suited for people who do not have very many PCs and equipment to place on their custom gaming computer desks.
This custom-built gaming desk comes with two cable pass-throughs. That's very convenient for anyone who uses one or one monitor at a time. The edges of the tabletop are shaped to provide comfort for your wrist during long gaming hours.
Things to Consider When Choosing a Custom Gaming Desk
A desk is arguably one of the most important components of your gaming station. Every other element in the station is built around the desk. So, when looking to buy the ultimate computer desk, you have to consider several elements. These elements include ergonomics, strength, width, desk surface material, and aesthetics.
1. Strength and Desk Surface Material
The material, with which your gaming desk surface is made, is extremely important. For instance, while glass is pretty, it may not have the strength to carry the weight that goes on a gaming desk. One needs a gaming desk made with sturdy materials so that it can carry the weight of various monitors and heavy displays
2. Space and Aesthetics
Before ordering a custom-built gaming desk, consider the space you're working with. If you have a small space and try to cram a bug desk into it, it creates very poor aesthetics. Smaller spaces are more suited for L-shaped desks and desks made for minimalist gaming setup. This gives you space to move around and makes your gaming station look better.
3. Health and Comfort
Comfort and health are often a priority when trying to customize a gaming desk. For this reason, ergonomic custom gaming desks have become increasingly popular in the past few years. There are custom gaming desks that allow gamers to switch between standing and sitting positions while gaming. These kinds of desks help one remain flexible all through the day. This helps to prevent joint pains, neck pain, and backache.
4. Accessories
Accessories are an important feature to consider when buying a custom PC gaming desk. So before selecting a desk, consider its cable management system. If you route all your cables properly on a custom computer desk, you can make your gaming station easy to clean. Proper cable routing can also improve the aesthetics of your desk and lessen tripping hazards. Are several selections of cable management and routing options available. These include cable boxes, sleeves, velcro, and cable ties.
Hey, you have special pricing through your company.
Get exclusive rewards
for your first Autonomous blog subscription.
WRITTEN BYAutonomous
We build office products to help you work smarter.
Coming at You Live from Autonomous' Social Media!