Smart Products
3 Office Chairs for a Tall Person You Should Know Earlier

Autonomous
|
Dec 9, 2020
6,930 Views
Finding a perfect ergonomic office chair for a tall person may not be an easy task. If you are one of those people who always has to watch out for the low ceiling, you most probably know the struggle. However, nowadays, you can find a perfect solution to your problem. The answer is a widely adjustable, ergo chair.
Forget about flexed knees, and your hips being exposed past the seat's edge. Here are the three top choices that should satisfy even the tallest person and some advice on how to make your choice while picking an office chair for a tall person, whether it's you or your employee.
What Are the Most Important Features While Choosing an Office Chair for Tall People?
While choosing an ergonomic chair for a tall person, you have to consider two important features: maximum seat height and depth. The possibility to adjust the height and the depth to your body is crucial for your health and your comfort.
If the seat's depth is not correct for your body type, you are going to extend your legs or bend your knees automatically. Because of that, your knees and hips are going to be exposed to more pressure. This can lead to pain or even, over time, serious injuries.
The ideal seated position is with your feet flat on the ground, and the knee bent at 90 degrees. The recommended seat depth of an office chair for a tall person is 19 inches.
However, the bigger the adjustment is, the better. This way, you can easily adjust the chair even if you are very tall.
1. ErgoChair 2 - The Ergonomic Office Chair
In Autonomous' offer, you can find chairs that have adjustable seat heights. The ErgoChair 2 - best ergonomic chair is exceptionally suitable for tall people because you can also adjust the seat depth. With 20 inches in length, it can be easily moved back and forth with just one click, providing support for your hips and allowing you to rest your feet on the floor. 
This tall ergonomic chair also has a neck rest that gives additional support for your spine. The ErgoChair 2 has the most adjustable options of all the chairs in the collection, thanks to which you can take your comfort to the next level. Regulate the back-tilt pressure, adjust your armrests, and enjoy a flexible lumbar system that adapts to your spine.
This office chair for a tall person provides you with convenience and style. The Korean mesh is breathable and comes in six bold, modern colors that are going to suit each interior.
Pros: A lot of adjusting options for full comfort of seating. A wide choice of colors as an office chair for tall person.
Cons: Price. The ErgoChair 2 is one of the most expensive choices in the Autonomous offer.
2. Kinn Chair - Basics Big and Tall Office Chair
The Kinn Chair is a tall adjustable office chair, with a seat height that can expand up to 21", is a perfect choice for anyone who is looking for comfortable options. You can also regulate the depth of the seat to keep your legs in a 90 degree position.
Even though the chair looks very minimalistic, it has many adjustment options. You can manipulate the armrest height, and the tilt range is 25 degrees.
The design of this office chair for a tall person was inspired by a magnetic field. Thanks to this, it can easily adapt to each body type. A fishbone structure gives extra support to the spine.
Pros: Many adjusting options. Minimalistic design.
Cons: No neck support. Not a big choice of colors.
3. MyoChair - Design with Headrest & Footrest
As a tall person, you can feel the power of gravity more while sitting uncomfortably. The MyoChair - office chair with headrest was designed to create support for your whole body, from the toes to the top of your head. The seat's height can be adjusted by up to 21 inches, and the depth of the chair is 19 inches, which is a perfect size for a tall person.
The back height reaches 22 inches without head support. With it, it can even reach an impressive 29 inches that can fulfill the requirements of the tallest person.
With a footrest and neck support, you can recline in no time. Thanks to this, you can easily stretch and rest, letting your body relax and your mind to unwind.
Pros: Price. Extra head and leg support.
Cons: The depth of the seat cannot be adjusted.
Is the Ergonomic Chair Worth Its Price?
Buying an ergonomic office chair for a tall person is an investment for years. If you spend hours in front of a desk, you should seriously consider buying an adjustable chair dedicated to tall people. 
You can forget about the back discomfort and neck stiffness. Your hips and knees can finally rest. By choosing the right chair, you can even decrease the risk of severe health problems. 
Moreover, it's proven that having a comfortable chair that supports your body posture can increase your productivity, boost your energy, and improve your mood while working. 
Autonomous gives you a few years of warranty, so you can be sure that your chair is going to serve you for a long time. Moreover, you can enjoy a free 30-day trial to verify if the chair you picked is a good choice for your body type. 
Summary
Some research shows that you are 1.5 times more likely to experience back pain as a tall person than shorter people. The world is designed to suit average-sized people, and surely you have noticed it while hugging your knees in a plane, hovering over a supermarket trolley, or even hitting the ceiling. 
Fortunately, you can design your working space the way that suits you best. There is no reason for you to resign from comfort. Even as a tall person, you can choose between a more advanced chair model or a simpler, economical option. Thanks to this, you can decide if you want to invest more money, but you don't have to resign from comfort if you live on a budget. 
For full satisfaction and the best health results, combine your tall adjustable desk chair with a SmartDesk that you can easily adjust to your height.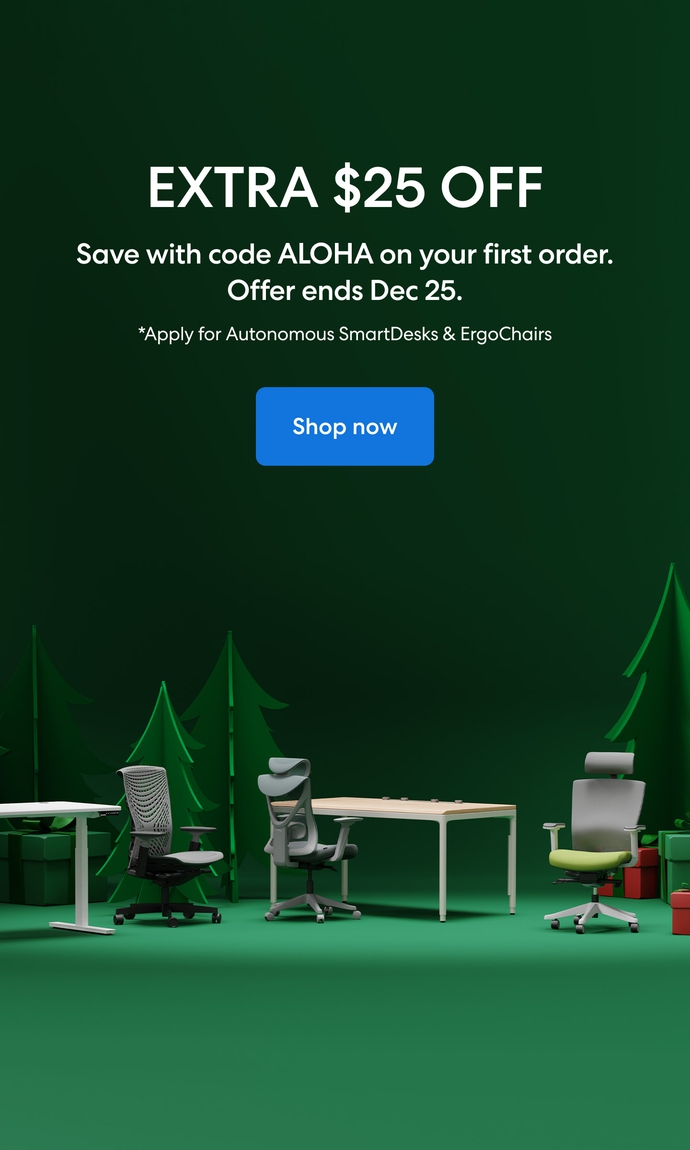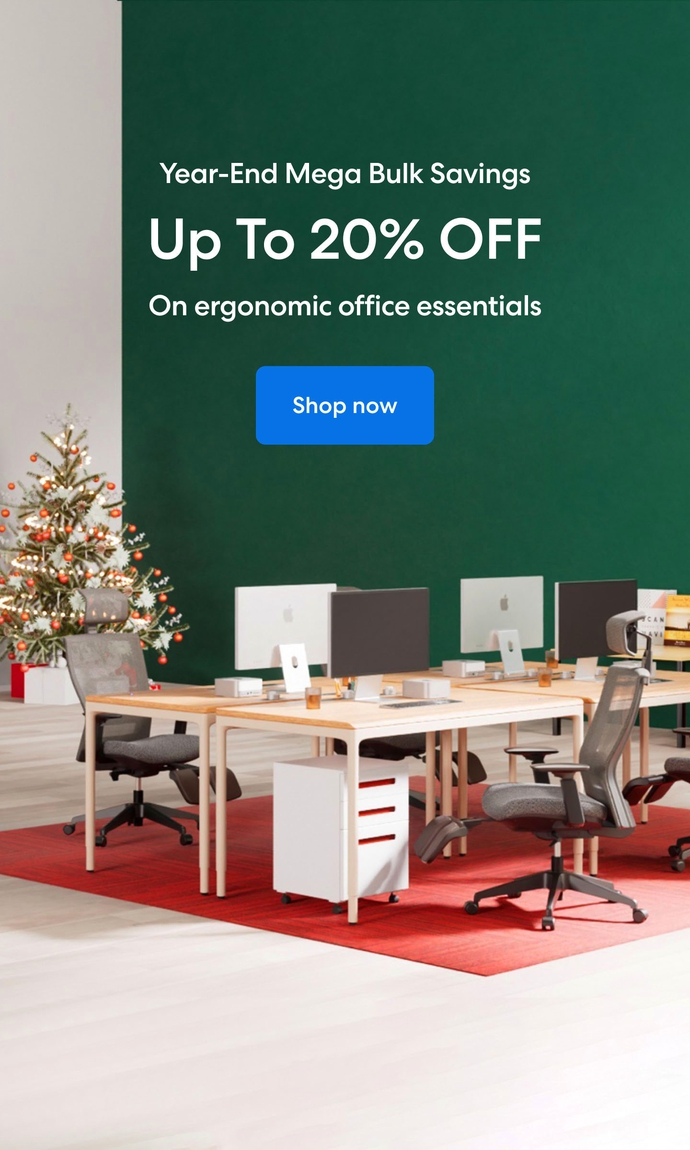 Subcribe newsletter and get $100 OFF.
Receive product updates, special offers, ergo tips, and inspiration form our team.