Latest Updates
The Best Christmas Gifts for Travelers: 30+ Practical Items

Autonomous
|
Dec 16, 2022
821 Views
Christmas is the perfect time to show appreciation to travelers. With so many fantastic gift options, choosing the best Christmas gift for travelers can take time and effort. To make it easier, we've put together a list of 30+ practical presents for travelers they'll adore. 
Whether you're shopping for a jet-setter or a weekend warrior, we've got the perfect gift to make your travel buddy's holiday season brighter. Let's get started! 
30+ Useful Christmas Gifts for Travelers They'll Adore
We've found some of the best Christmas gift ideas for travelers that they will love and use on their trips. Take your time and find your favorite one!
1. TREBLAB HD7 - Mini Portable Wireless Bluetooth Speaker
Bluetooth speakers are an excellent Christmas gift for travelers who want to listen to music, podcasts, and audiobooks on the go. Furthermore, with the HD7's compact size, it's easy to bring it along when traveling by plane, train, or car. It's also equipped with a built-in microphone, so they can take calls anytime.
2. Artistscent The Elizabeth Karlson Collection Scented Candle
A scented candle from Artistscents is a thoughtful gift for someone constantly on the go. This candle is made with roses, which are both uplifting and calming. Roses are also known to symbolize love, making this the perfect gift for your travel companion. 
3. TREBLAB HD77 Wireless Bluetooth Speaker with TWS Dual Pairing
This Bluetooth speaker comes with a wireless range of up to 100 feet, which means you can use it in any room without worrying about lag, making it the best Wi-Fi speaker. Its dual high-definition speakers provide rich, balanced, and dynamic sound. 
The speaker's battery lasts 12 hours, making it ideal for a Christmas gift for travelers on the road. They can listen to their favorite song whenever and as long as they like.
4. TREBLAB Turonic F1 Pro - True Wireless Earbuds
These true wireless earbuds come with an attractive and functional design. They have a compact style that makes them easy to bring along on trips and store away when not in use. The earbuds include a charging case that is durable enough to withstand daily use while also being compact and stylish.
5. Ocushield All Day, All Night Light – Oculamp
They'll adore this if you are out of Christmas gift ideas for travelers. This super bright, all-day light has perfect reading lighting and a dimmer glow for relaxing in the evening. It also functions as a flexible hands-free flashlight and has three brightness settings. The light uses only 3 watts, making it eco-friendly and highly energy efficient.
6. Rapidx DualX: Dual USB Charger for Car and Home
Travelers often have to charge their phones wherever they are. This travel charger makes it easy to charge multiple devices at once. It's small and lightweight, so it won't take up much room in a bag or backpack. Additionally, it's also compact enough to store anywhere, so it's always there when you need it. 
While many chargers have a short cord that's hard to keep, this one has a 6-foot cord to be placed virtually anywhere. Furthermore, this charger is a convenient Christmas gift idea for travelers because it makes charging devices more accessible.  
7. Lamp Depot 3D Wi-Fi Holographic Projector: LED Display
This 3D holographic projector is designed to project a bright, clear image that can illuminate a whole room. Your traveler can use it at parties or present 3D animations and personalized activities while they are on a travel tour. The projector also features an added Wi-Fi function and is easy to install. 
8. Lumicharge LED Lamp with Wireless Charger
A LED lamp provides bright illumination while simultaneously charging your traveler's phone or other devices. The charger also comes with a 2.1 sound system, allowing them to play music while plugged in. They will find this Christmas gift handy and helpful when their phone has a low battery or if they need lighting for the room.
9. Insta360 GO 2 Action Camera
Anyone who's ever traveled knows how important it is to capture special moments on vacation. While smartphones are great for taking photos and videos, they don't offer the portability and ease of use of action cameras. Therefore, if your friend loves to explore new places, they'll love this gift. 
The Insta360 GO 2 is water-resistant and has a rugged design that makes it ideal for outdoor adventures. It also has a compact design that makes it suitable for traveling.
10. Movo iVlog1 Smartphone Video Vlogging Kit
Video-enabled cameras and smartphones are great gifts for travelers who want to capture and share their adventures. The Movo iVlog1 is a smartphone-based video vlogging kit that lets your traveler capture and edit their videos.
11. TREBLAB X1 - True Wireless Earbuds with IPX4
The X1 earbuds are loaded with features that make them a perfect gift for outdoor adventurers. It has a water-resistant design that enables the traveler to use it safely during all their outdoor adventures. Moreover, it also has a built-in microphone to take calls without using the phone to answer.
12. TREBLAB FX100 Portable Bluetooth Speaker
While a sightseer might have the best time of their life while traveling, having an audio companion to help pass the time can be an enormous plus. The TREBLAB speakers don't just offer excellent sound quality; they are super portable enough to stow in any traveler's bag or take with them on the journey—one of the finest Xmas gifts for travelers. 
13. LumiCharge-Mini-7in1 LED Lamp Phone Charging Stand
We've all sometimes been stuck in a hotel room with no power and nowhere to charge the phone. It's a nightmare, especially when traveling internationally. With this charging lamp, your traveling pal will never have to be in that situation. 
It's compact, lightweight, and portable, so travelers can take it wherever they go. Plus, it has a USB charger to charge any electronic device. 
14. Autonomous Power Dock
Need the best Christmas gift for travelers who want to charge their electronics while on the road? This Autonomous power dock is the perfect solution. It's lightweight, portable, and can be powered by an outlet, USB port, or battery. It's an incredibly practical gift for travelers.
15. CrazyCap 2.0 Purification Bottle by WAATR
A filtered water bottle for hiking is one of the most suitable gifts for travelers. It can purify up to 500mL of water, and the design allows for easy pouring. Your travel companion will stay hydrated and won't worry if there is a store somewhere to buy water or a drink. 
16. TREBLAB Z2 - Over-Ear Workout Headphones with Microphone
Travelers can use these headphones while on the plane and listen to music on the phone. These have a microphone that lets travelers communicate easily with their family and friends.
17. Logicfox Ergonomic Office Chair: Saddle-shaped Mesh Seat
Suppose your traveler wants to upgrade their chair while at home and work or playing games; the Logicfox computer chair is the perfect option. This mesh chair has fully breathable mesh, which helps ensure they stay comfortable while working and will support their spine.
18. Logicfox Ergonomic Office Chair: Double Lumbar Support
The Logicfox chair is designed to provide optimal support while also helping to reduce strain on a person's spine. With its double lumbar support, it helps to keep any traveler comfortable while they're at home and sitting for long periods while waiting for new adventures. 
19. Airthereal SG100 Portable Mini Dehumidifier
This dehumidifier helps to reduce the amount of water in the air, allowing travelers to keep their rooms dry and safe. It also works to reduce the amount of humidity, which is also known to be dangerous. 
20. Holme & Hadfield The Watch Deck
Whether you're looking for a fitness tracker to help your loved ones reach their goals or help them stay connected, there's a smartwatch for every traveler. These intelligent devices can track heart rate, steps, calories burned, sleep patterns, and more. Moreover, they can also help you keep in touch with friends and family while traveling.
21. Moshi Symbus Q Compact USB-C Dock with Wireless Charging
This wireless charger has a built-in USB-C cable that travelers can use to charge their phones or other electronic devices. It features a compact design that is easy to store, and they can take it anywhere on their new journeys.
22. Function 101 BentoStack Tech Organizer
If you're looking for a practical Christmas gift for travelers, look no further than this stackable tech organizer. With three different sizes, they can use it to organize their gadgets efficiently. The smaller size is ideal for smartphones, while the medium and larger sizes are perfect for laptops and tablets. 
23. Platypus Meta Bottle with Microfilter
This gift is a must-have if you know someone who likes to travel by plane. It's a convenient way to keep beverages cold or hot while on the go. The insulated bottle has a filter, so they can make ice or pour in their favorite beverage while on the go. It's the perfect Christmas gift for travelers who love to stay hydrated.
24. Bose Noise Canceling Headphones 700
These over-the-ear headphones have exceptional Bluetooth functionality, allowing any traveler to hear their music hands-free. They are also equipped with an in-line microphone to answer calls hands-free, which is perfect for hiking. 
25. Roxant Monocular Telescope
The Roxant monocular is a high-powered, compact telescope that is one of the finest Christmas gift ideas for travelers to use often in remote areas. It features a high-definition, wide-angle lens that can produce a clear picture. This telescope can create an actual 3D image while offering a magnification of up to 50x.
26. Business Travel Backpack
Backpacks are usable for travel or work and everything in between, making them essential for everyday life. Travelers who are often away from home should invest in a bag that's perfect for business travel. 
27. SAUNORCH Universal International Travel Power Adapter
This international travel power adapter has a smart design that makes it easy to use. The adapter comes with dual 2.4A ports that your traveler can use to charge two devices simultaneously. It also features a 4xUSB port that can charge up to four devices at once, making it among the perfect Xmas gifts for travelers for use on an airplane. 
28. Migeec Passport Holder Cover Wallet
Travelers should protect their passports, frequent-flyer cards, and other essential documents with a travel passport holder. This passport cover ensures that your traveler's documents stay safe and protected while in transit, preventing others from seeing their information.
29. Basics RFID Travel Passport Wallet Organizer
The wallet passport organizer is a stylish, durable, and functional gift ideal for frequent travelers. It comes with a card slot that is large enough to hold their passport, two cards, and a few other essentials. 
30. Ampere Unravel - Apple Watch Edition
The 3-in-1 wireless charger is among the most beneficial Xmas gifts for travelers. It is compact and portable, making it easy for travelers to store and take it with them when traveling. Moreover, it also offers superior wireless charging, making it perfect for powering up an Apple Watch.
31. Native Union Stow Organizer
With this travel-friendly, expandable hanging storage & organizer, travelers can finally have a designated spot for their belongings while on the road. It's made of lightweight nylon and features a zipper closure. 
32. MLVOC Travel Pillow
This travel pillow is extremely comfortable and customizable with its breathable and soft memory foam cover. Your traveler can adjust it in three ways to ensure an optimal fit. The cover is also machine washable and easy to clean. It even has a removable neck strap, making it perfect for airplane travel. 
Conclusion
Traveling is exciting and adventurous but can also be stressful and frustrating. With the right gifts, you can make your loved ones feel relaxed and welcome during their travels.
Whether they're backpacking across Europe or jetting across the country for business travel, there are dozens of gifts suited for any traveler. If they're a frequent sightseer who appreciates a unique present, then you'll find the best Christmas gift for travelers you love and respect in this article.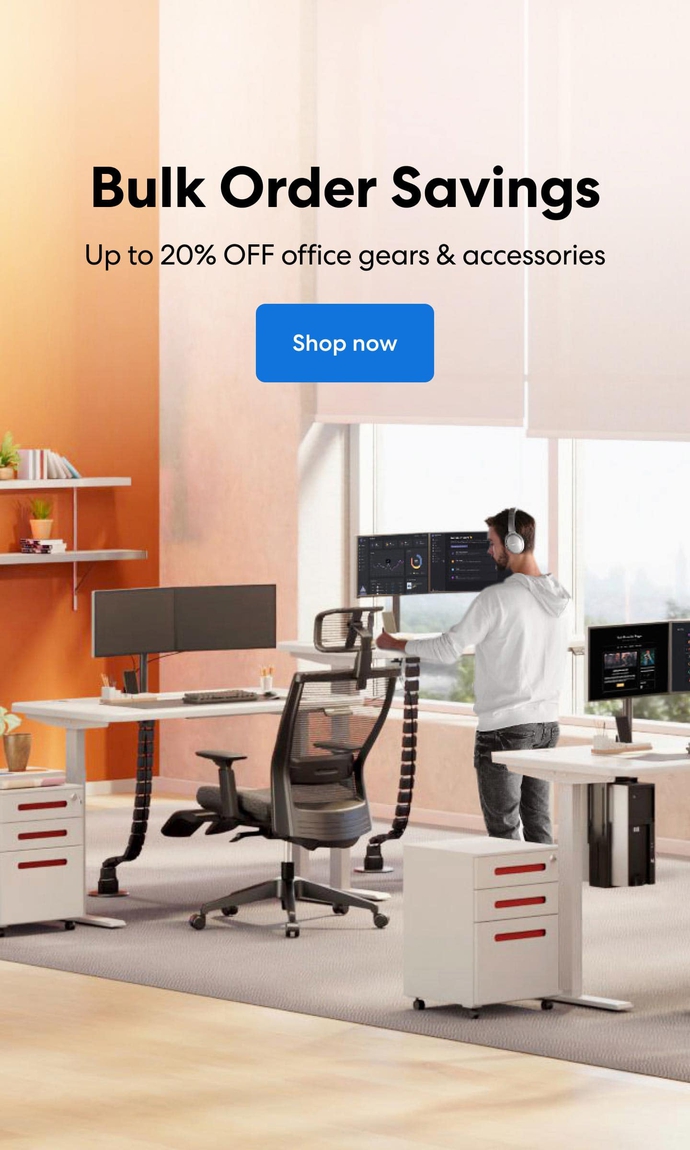 Subcribe newsletter and get $100 OFF.
Receive product updates, special offers, ergo tips, and inspiration form our team.