Latest Updates
30+ Cool Christmas Gifts for Dad Who Says He Wants Nothing

Autonomous
|
Dec 18, 2022
890 Views
Although most people love getting Christmas presents, some people feel uncomfortable when others give them gifts. If your parents are like that, you may struggle to get a Christmas gift for your dad.  
If you are reading this page, you may want to give your dad a gift as a token of your appreciation. You don't have to keep yourself from doing it even if he says he doesn't want anything.  
You need to pick the right present for your dad if you want him to enjoy it, so read this page to know the best Christmas presents for dads! He will love it if you give him one of the items on this list even if he told you to not give him a gift.   
Meaning Christmas Gifts for Dad This Holiday
1. TREBLAB Turonic GM5 Massage Gun - Deep Tissue Massager
The key to giving your dad something he will love is to get them something they need. You should buy your dad the TREBLAB Turonic GM5 Massage Gun if he suffers from back or neck pain.  
2. ErgoFoam Adjustable Footrest
Whether your dad is working or sitting on the couch doing nothing, you want him to feel the most comfortable he can while doing it. The best way to ensure your dad's comfort is to get them the ErgoFoam Adjustable Foot Rest since its high-density ErgoFoam gives his feet comfortable and firm support.  
3. ErgoFoam Lumbar Support Pillow
This release from the ErgoFoam lineup focuses on lumbar support, so it's ideal for office workers, programmers, and gamers. Lumbar support pillows are excellent Christmas gift ideas for dads who spend hours sitting on a chair. 
4. LifeSpan Fitness Unity Bike Desk for Adults: Featured in INC
Working out can improve your mood, so fitness accessories are excellent options if you don't have a Christmas gift for your dad yet. However, your dad may not have enough time to work out if he has to work all day.  
You can address that issue by giving him the LifeSpan Fitness Unity Bike for Christmas! This product allows people to exercise while they work with 11 different seating positions.
5. Lamp Depot 3D WIFI Holographic Projector: LED Display
Regardless of how old they are, dads often want to have fun. Hence, entertaining products are often among the best Xmas gift ideas for a dad. The Holographic Projector from Lamp Depot offers custom video and pattern editing, and you can even use your own memory card to upload your own files. 
6. WalkingPad Foldable Walking Treadmill C2
Getting all the equipment needed for a home gym is useless if you don't have enough space for them. However, you can forget about that issue if you add the WalkingPad Foldable Walking Treadmill C2 to your dad's Christmas gift ideas list. 
This foldable running treadmill has modern foldable technology that allows you to store it in seconds.  
7. WalkingPad Foldable Walk-Run Treadmill R2
The WalkingPad Foldable Walk-Run Treadmill R12 uses the same foldable technology the C2 product offers users. However, this treadmill is designed for its users to run faster than they would on regular treadmills.  
8. Graphic Image Two-Sided Leather Desk Blotter
If you need Xmas gift ideas for your dad, you can always get him some supplies for his office. Giving your dad office supplies will make working simpler for him, and it will make him remember you while he works. You can start by getting him an Italian leather desk blotter! 
The Graphic Image Two-Sided Leather Desk Blotter has an executive design and is made of Italian leather.   
9. Graphic Image 9" Leather Refillable Wire-O-Notebook
Graphic Image has many office supplies available for office workers, and you can find many of its Christmas deals on the Autonomous website. A leather refillable notebook may not seem like a decent Christmas gift for your dad, but this product's full-grain leather and premium paper make it different from other options on the market.   
10. Graphic Image Carlo Bonded Leather File Folder
If your dad doesn't like notebooks, a leather file folder is the closest thing you can buy him. This file folder is available in a wide variety of colors, and it uses recycled leather.
11. Autonomous SmartDesk Pro
Reclining chairs allow you to take phone calls or breaks while working in the most comfortable position you can be, and the Autonomous SmartDesk Pro offers you a smooth recline with five different lockable positions. Apart from that, this chair supports up to 300 lbs, so it works for most people regardless of their weight.  
12. Autonomous LED Desk Lamp
Even if you have the right cozy Christmas wallpaper for your computer, you need something that gives the Christmas vibe to your room or house. Does your dad need something to embrace the Christmas spirit? You can set up the Autonomous LED Desk Lamp to do the job for you!  
13. Autonomous AvoChair
The Autonomous AvoChair is an eco-friendly chair with a minimalist design, so you should get it if your dad doesn't like to have things with flashy designs around. Nevertheless, he can always change what he wants about the cabinets thanks to their customizable dividers. 
14. Lamp Depot Handmade Pink Hydrangea Scented Candle
You don't need a high-end Christmas tech gift to impress your dad when you can make him happy with some candles. The Lamp Depot Handmade Pink Scented Candle has a warm fragrance that makes your household more peaceful.
15. Graphic Image Hugo Bonded Leather Portfolio
Giving your dad a portfolio for Christmas will allow him to keep all his documents in a safe place when he comes back to work. The Graphic Image Hugo Bonded Leather Portfolio is one of the best options you can find online due to its recycled Italian leather. 
16. Graphic Image Moldable Bonded Leather Catchall
Buying the Graphic Image Moldable Bonded Leather Catchall for your dad gives him a sophisticated place to put his keys or watches.    
17. Logicfox Ergonomic Office Chair: Saddle-Shaped Mesh Seat
The Logicfox Ergonomic Office Chair: Saddle-Shaped Mesh Seat is one of the best ergonomic products you can find online since it allows you to work for more than eight hours with no problem. Besides its ergonomic design, this chair has free shipping. 
18.  KERDOM Comfy Swivel Task Chair
If you are looking for a chair that makes your dad feel like he's sitting on his couch, you should get him the KERDOM Comfy Swivel Task Chair. This full mesh chair offers you top-tier comfort thanks to its ergonomic design that supports your back.  
19. Lamp Depot Handmade Austin Rose Scented Candle
This Lamp Depot candle model is available in four different colors for a budget-friendly price. Apart from that, its design will make your dad's house look more appealing.  
20. Lamp Depot Mini Strawberry Cake Candle Dessert Scented Candle
Speaking of appealing designs, this Mini Strawberry Cake Candle is the perfect choice if you want your office or house to stand out from others. Additionally, this lamp is made of 100% natural soy wax. 
21. Lamp Depot Natural Soy Wax Real Coconut Bowl Scented Candle
The last candle on this list is the Lamp Depot Natural Soy Wax Real Coconut Bowl Scented Candle. This option has a pleasant coconut scent that gets out throughout the 50 hours of burning time the candle offers. 
22. Autonomous Filing Cabinet
Working from home often requires you to have your office equipment at hand. However, since you are not at your office, you don't have as much space as you would need to store your belongings.  
Is your dad struggling with that? Don't worry! There's nothing the three-drawer metal filing cabinet, such as the one Autonomous offers, can't fix.   
23. LifeSpan Fitness Wooden Laptop Stand
People who want to give something to office-working dads often think about buying them a smart desk. The problem with doing that is some smart desks are a bit expensive, so they are not within the reach of people working on a budget. Fortunately, you can get almost the same effects of a smart desk by buying the LifeSpan Fitness Wooden Laptop Stand.   
24. Concert Tickets
Concerts are experiences people will never forget, and that emphasizes when you buy a ticket to a concert to see your favorite artist. This also applies to your dad, so if he says he wants nothing for Christmas, you can give him some tickets for a life-changing experience.  
25. Movie Tickets
Aren't there any concerts in your city this month? You can give your dad some movie tickets instead. Go with him to watch a movie you know he will like!
26. OTT Subscriptions
Christmas often is a synonym for vacations, and unless you plan on traveling to another city or country with your dad, he will have a lot of time to spare. Free time is amazing, but you can get bored if you don't know what to do with that time.  
OTT subscriptions, such as Netflix or HBO, are an excellent way to spare free time, so they may be one of the best Christmas presents for your dad if he doesn't know what to do during the holidays.  
27. Custom Mugs
Is your dad a coffee lover? Give him a custom mug he can use daily to remember how much you love him.
28. Board Games
One of the best ways to spend Christmas is playing board games with your close ones. Playing board games will make your dad spend much more time with you this Christmas, so don't hesitate to try them out!
However, ask your dad what his favorite board game is before buying anything. 
29. Drawings
When we say you should give your dad some drawings, we don't mean you must buy them for him. Try drawing something for your dad and showing it to him. We assure you he will like it even if you are not that proficient at drawing.
30. Pets
While many people want something expensive for Christmas, you can help your dad and a homeless animal by adopting a dog or a cat and giving it to him for Christmas. Pets will stay with your dad and give him all the love they can, so they are ideal Xmas gift ideas for your dad if he lives by himself. 
31. Organize a Family Reunion
You don't even have to give your dad an actual gift as long as you do something that makes him happy. Since Christmas is all about family time, you can make sure you and your dad have enough bonding time this month by organizing a family reunion.
32. Photo Frame
Regardless of the office decoration themes you pick for your workstation, family photos are always excellent decorations that give emotional value to your office. Give some photo frames to your dad for him to put some family photos on them. 
33. Collectibles
Is your dad a collector of anything in particular? Spend some time looking for rare items to add to his collection! 
34. Clothes
Clothes are a classic when it comes to family and friends' Christmas gifts. They may not be the most creative dad Christmas gift ideas, but clothes are an excellent option that work as a decent token of your appreciation to your parents.
35. Food
Family time is one of the best Christmas presents for dads, so invite your dad to dinner at a fancy restaurant they wanted to visit, and have a lovely meal with him!  
Bottom Line
As you could see, you have a wide range of options available for you when it comes to buying a meaningful gift for your dad. Make sure to analyze each of the options given on this list to know which one fits best your father's taste.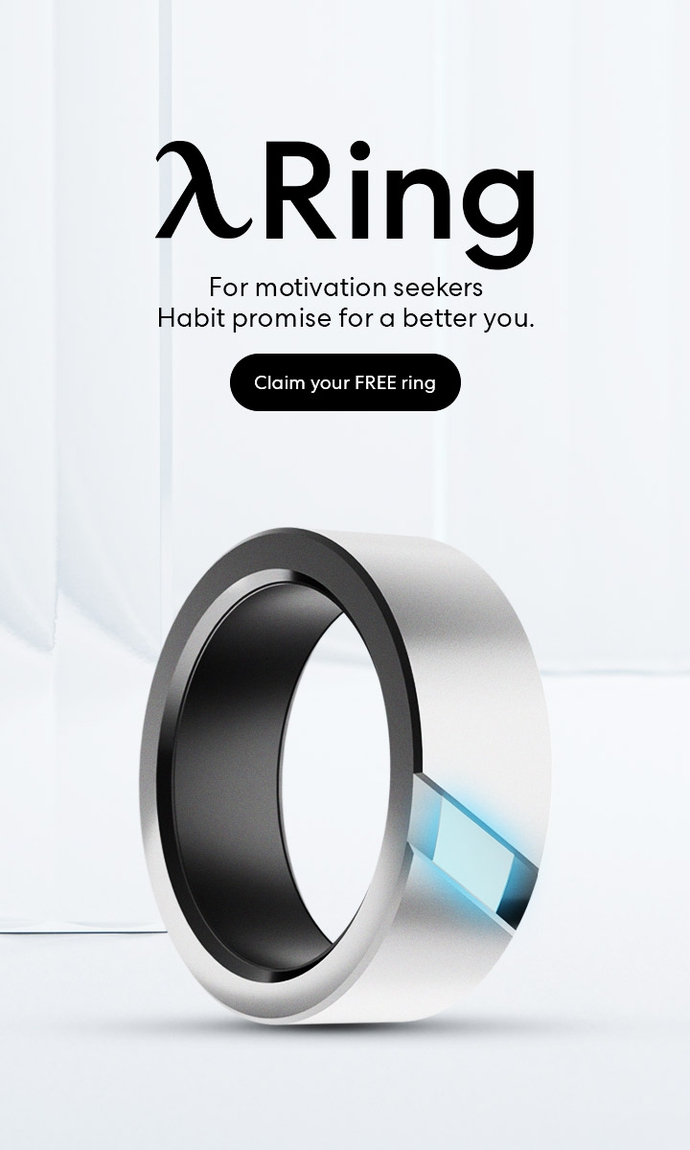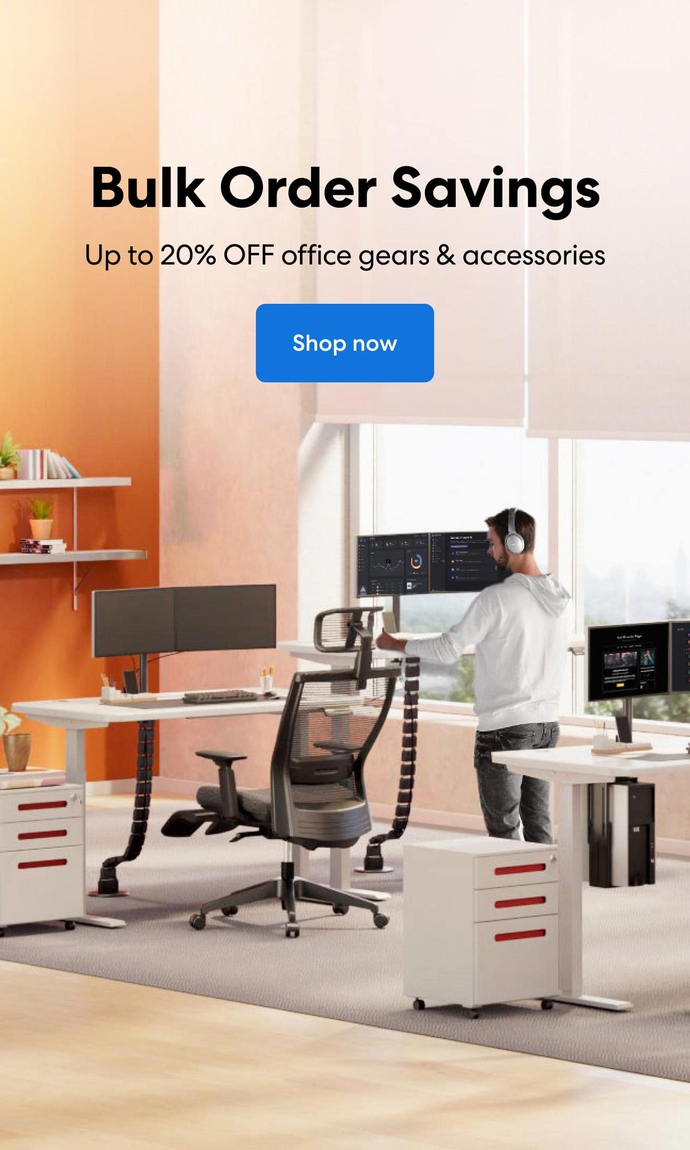 Subcribe newsletter and get $100 OFF.
Receive product updates, special offers, ergo tips, and inspiration form our team.