Smart Products
30 Dorm Room Essentials to Prepare in Your Freshman Year

Autonomous
|
Nov 21, 2022
799 Views
The transition from high school to college can be a significant change for those who will be on their own for the first time. There are ways to prepare before beginning those first days of this new chapter in your life and the expected uncertainty.  
This article lists 30 dorm necessities by considering price, value, usability, and style. 
The dorm room essentials list will ensure you arrive on campus feeling prepared, from bedding to school supplies. 
List of 30 Dorm Necessities for Fresh College Students
1.  External Battery Power Bank
You will require something to give your gadgets extra power when you are out all day for lessons.  
It's also unlikely that you will always be able to get a seat at the library, so don't count on it. This is due to the large number of people who will be there; therefore, it is preferable to have an external battery just in case.
Dimensions
4.22"L x 0.41"W - 0.68" H x 0.4 lbs
Materials
ABS, PC/Silicon
Colors
Black, White
Capacity
5000mAh
Wireless charging output
Up to 10W
Ports
Input port: USB-C - DC9V/2A
Output port: USB-A - DC 5V/2.1A
Warranty
1 year
2.  Cable Tray
A cable tray helps you keep your cords organized. The Autonomous Cable Tray is large enough to keep several cables, adapters, and even small devices off the ground, off your desk, and out of sight. It can support up to 35 pounds of weight.  
With an anti-rust coating on steel for improved durability and efficient heat dissipation, this dorm room essential perfectly matched and was created to work with all Autonomous SmartDesks. The only thing to do is mount it.
| | |
| --- | --- |
| Dimensions | 35.4"L x 6.3"W x 2.5"H |
| Colors | Gray |
| Materials | Steel |
| Weight capacity | 35 lbs |
| Item weight | 4 lbs |
| Warranty | 1 year |
3.  Power Dock
Power docks have eliminated the days of digging around the back of your desk for a power source. It is a small but mighty addition to any desk, table, or surface.   
You won't have to block your roommate if you need to charge several devices simultaneously. 
The Autonomous Power Dock has three power sockets and two USB connections. It combines perfectly with a Moshi wireless charger for more efficiency. 
Dimensions
8.6"L x 5.7"W x 2.5"H
Colors
Black, White
Outlet specs
12A, 125VAC, 60Hz, 1500W
Weight capacity
26 lbs
Item weight
2 lbs
Features
03 US power socket (Flat prong plug)
02 USB charger socket
71 inches US power cord
Warranty
1 year
4.  Adjustable Monitor Arm
An adjustable monitor arm enables you to position your screen without hustle.  
This dorm room essential also allows you to add modules as needed. These include a document holder, laptop holder, or safety screen. With the help of the built-in cable tray, you can use this item to organize all cords neatly. This is an essential item when studying or gaming on your computer. 
The R-Go-Tools Zepher 4 C2 Circular Monitor Arm is an excellent example if you want to get one. It can hold a 1366x768 monitor and others of different sizes. 
| | |
| --- | --- |
| Dimensions | 18"L x 19"H |
| Colors | Black |
| Materials | Aluminium |
| Weight capacity | 26 lbs |
| Item weight | 6 lbs |
| Warranty | 2 years |
5.  LED Desk Lamp
An ultra-wide led desk lamp helps you control the lighting setup for your study desk. Too little or too much light can affect your eyes and your mood. 
The Autonomous LED Desk Lamp has a simple yet elegant appearance thanks to the clever design of an architect's work lamp. It provides a white, colder light or a warm, general glow.  
You can control the amount of shine that best suits your needs with options from one of four color temperatures. Set a neck light for reading or a glaring one to brighten the room.  
The lamp uses remarkably little energy. Its energy-efficient bulb produces 50,000 hours of light, which equates to more than 5.5 years of continuous usage! 
| | |
| --- | --- |
| Dimensions | 21"L x 3"W x 7.5"H |
| Colors | Black |
| Materials | Die casting Aluminum & Metal |
| Input voltage | AC 100 - 240V 50/60Hz |
| Brightness | 600 lm |
| Light colors | 3000k, 4000k, 5000k, 6000k |
| Lamp lifetime | 50,000 hours |
| Item weight | 18 lbs |
| Warranty | 1 year |
6.  Swivel Drawer
This is one of the important dorm room essentials for your organization. A swivel desk drawer allows you to swivel the top lid to close the drawer, giving you more room on your desk and greater mobility. 
Anytime you wish, you can turn your drawer into a mouse pad. It takes practically no time at all. 
The Swivel Desk Drawer is a perfect example of intuitiveness; it swivels 360 degrees, so opening and shutting it is foolproof. It's lightweight, smooth, and user-friendly, with curved edges and light materials.
| | |
| --- | --- |
| Dimensions | 13.8"L x 7.9"W x 3.8"H |
| Materials | Plastic + EVA & Fabric |
| Colors | Black |
| Lifting capacity | 6.6 lbs |
| Item weight | 1.3 lbs |
| Warranty | 1 year |
7.  Ergonomic Dorm Chair
An ergonomic chair is a college dorm essential for every college student. You don't want to ruin your posture after hours of studying or gaming. 
These help keep your lower back in position to prevent you from humping while seated. 
| | |
| --- | --- |
| Dimensions | 28"L x 28"W x 38" - 41"H |
| Seat height | 16" - 19" |
| Materials | Polyester fabric with molded foam interior and durable nylon plastic frame |
| Colors | Baby Blue, Evergreen, All Black, Sun Tan |
| Weight capacity | 300 lbs |
| Warranty | 2 years |
| Feature | Adjustable armrest, back tilt angle and tension, seat height |
8.  Ergonomic Wrist Rest
A wrist rest improves the position of your hands while you game or type for long hours.  
This college dorm essential has the appropriate ergonomic contoured design to prevent damaging wrist extension. Medical professionals recommend this for desk workers and students.  
To eliminate the primary external source of wrist injuries associated with computers, Deltahub collaborates with medical professionals to produce the Deltahub Carpio: Ergonomic Wrist Rest.  
While the PTFE feet free up your wrist's range of motion and slide together flawlessly with the hand, the silicone cushions provide exceptional comfort and stability. 
| | |
| --- | --- |
| Size | S, L |
| Colors | Black, White |
| Materials | Silicon, PTFE Teflon |
| Warranty | 1 month |
9.  Leather Desk Pad
With a super-smooth and-soft leather desk pad, you can safeguard your desk and benefit from superior mouse performance.  
The Autonomous Microfiber Vegan Leather Desk Pad is a synthetic leather that feels incredibly smooth and silky. It shields the desk surface and enhances mouse functionality.
| | |
| --- | --- |
| Dimensions | 31.5"L x 15.7"W x 0.08"H |
| Materials | Microfiber vegan leather |
| Colors | Black, Brown |
| Warranty | 1 year |
10.  Dual Purpose Stand
You can use a dual-purpose stand to raise the display of your tablet or laptop, so you won't ever have to sit slumped over a computer screen again.  
This R-Go-Tools Ergonomic Tablet and Laptop Stand can adjust to four heights. The level helps you avoid neck and back pain while you work.
| | |
| --- | --- |
| Dimensions | 11.7"L x 8.7"W x 0.3"H |
| Materials | Aluminum |
| Weight capacity | 11 lbs |
| Position | 4 positions |
| Warranty | 1 year |
11.  Magnetic Desk Organizer
This item cannot be missed in your dorm necessities list. An organizer helps keep desk accessories in well-assigned compartments.  
The Office Oasis Magnetic Desk Organizer allows you to rearrange its components to fit your desktop, bathroom vanity, bedside, or other areas. This is possible thanks to its magnetic base and six separate sections.  
It has a handy tray that keeps all of your desk necessities together in one place, including your pencils, pens, phone, markers, paper clips, post-its, and more. 
Dimensions
13.5"L x 3.25"W x 3.75"H
Colors
Natural/ Brown/ Black
Materials
Bamboo base with N52 NiCuCi magnets
ABS plastic organizing compartments
Non-Slip Silicone Feet
Include
2 Tall tray
1 Short tray
1 Phone stand
1 Medium tray
1 Post-it holder
1 Magnetic Grid
Warranty
Lifetime
12.  Bamboo Monitor Stand
Most individuals inadvertently spend their entire day staring at monitors with too-low resolutions.  
This can result in neck pain, bad posture, and even persistent back pain can result from this.  
The Office Oasis Bamboo Computer Monitor Stand elevates your screen to the ideal working height, resolving this ergonomic problem. 
Even the heaviest computer monitors can't match the weight tolerance of the solid bamboo surface. It also has compartments for your other computer accessories.  
Supported by strong rubber feet and stainless steel legs, the stand won't slide or damage your desk.
| | |
| --- | --- |
| Dimensions | 16.5"L x 10.5"W x 4.25"H |
| Materials | Bamboo |
| Colors | Black, Brown, or Natural |
| Weight capacity | 100 lbs |
| Item weight | 10.5 lbs |
| Warranty | 5 years |
13. Lumbar Support Pillow
A lumbar support pillow is a vital addition to desk chairs, office chairs, computer chairs, couches, sofas, wheelchairs, and recliners. It can be modified to support your spine correctly and helps you during long study or gaming nights. The pillow cushions your lower back and relieves any unneeded strain on your spine or pelvis, which helps to prevent blood clots. 
Get the Mount-It! ErgoActive Lumbar Support Pillow at an excellent price.
| | |
| --- | --- |
| Dimensions | 15" x 12.75" x 4.25" |
| Materials | Memory foam |
| Colors | Gray |
| Warranty | 10 years |
14. Seat Cushion
Your dorm essentials list cannot be completed if you miss this item. Whether studying, gaming, or watching movies in college, you might sit for long hours. A seat cushion forces your seat to conform to your body shape. It helps to distribute your weight uniformly across your sitting surface. 
ErgoActive Cooling Gel Seat Cushion's cooling chair pads and cushions conform to the specific shapes of your body for comfortable sitting.
| | |
| --- | --- |
| Dimensions | 17.5" x 13.75" x 3" |
| Materials | Gel, memory foam |
| Colors | Gray |
| Warranty | 10 years |
15. Ergonomic Lap Desk
Use an ergonomic laptop stand to raise screens to eye level while sitting up straight. It provides a solid foundation for your laptop when working from your dorm bed. 
The Uncaged Ergonomics WorkEZ Ergonomic Lap Desk allows you to stretch out, move around, and settle in comfortably with your laptop on your lap.
| | |
| --- | --- |
| Dimensions | 19" x 11" x 2" |
| Materials | Aluminum |
| Fits laptops | 16" and smaller |
| Item weight | 3.3 lbs |
| Height range  | 2" - 18" |
| Warranty | 3 months |
16.  ErgoFoam Adjustable Foot Rest
This is one of the important dorm supplies for your comfort. Our high-density ErgoFoam offers the best ergonomic support, unlike "pure memory foam" footrests that flatten out while being used and provide little support. Turn your ErgoFoam over and use it as a rocker to keep your feet moving and improve circulation. The only footrest brand recommended by chiropractors based in the US is ErgoFoam.
| | |
| --- | --- |
| Dimensions | 17.3"L x 11.8"W x 5.9"H |
| Materials | Pet-friendly breathable mesh |
| Colors | Black |
| Warranty | Lifetime |
17.  Pen Holder
Gain better attention and productivity when your mind is uncluttered. This college dorm essential will help you avoid desk mess.
The Lexon City Pen Cup receives a poetic Art Deco makeover from the creative minds of France's Quaglio Simonelli Creative Studio.  
This beautiful, essential desktop addition keeps things simple, structured, and stylish.
| | |
| --- | --- |
| Dimensions | 2.7"W x 3.4"H |
| Materials | Aluminium |
| Colors | Soft Gold, Metallic Grey, Dark Green |
| Item weight | 0.33 lbs |
| Warranty | 1 year |
18. Microphone and Webcam
The digital age and the recent Covid-19 outbreak have taken university lectures into the age of online meetings. An efficient webcam and microphone are thus essential to any college student. 
Movo WebMic-HD with a USB condenser microphone looks like a vintage radio microphone. It can be used for meetings, online learning, or vlogging and contains a condenser mic, HD web camera, and LED ring light.  
| | |
| --- | --- |
| Connector type | USB, 3.5 mm Jack |
| Colors | Black |
| HD video camera | 1080p / 30 frame per second |
| Warranty | 1 year |
19.  Digital Photo Frame
It is common for new students to start missing home during the semester. Lecture periods make it difficult to always be in touch with family and friends back home.  
A digital photo frame helps many to have family and friends nearby in photos. This college dorm essential will remind you of all memorable moments.
The Eco4Life 8" WiFi Cloud Photo Frame helps you to quickly and anywhere share images and movies from your phone to your digital picture frame. It also allows you to send photos and movies to your parents' home thousands of miles away.
| | |
| --- | --- |
| Screen size | 8 inches |
| Resolution | 1280 x 800 |
| App | eco4life app |
| Memory | Built-in 16GB & 6G free cloud storage |
| Warranty | 1 year |
20.  Laptop
This is definitely one of the must-have dorm necessities.  You should own a laptop because it is the primary working tool of the college student. It makes it simple to take all of your college notes and undertake research. Assignments are in digital format via emails or an online portal the college gives to every student.  
Even entertainment won't be possible without this device. Most of your games and movies will be on your laptop. It is nearly impossible to survive in college today without a laptop.
21. Hanging Drawer
Get a locking file cabinet if you adore your current dorm desk but need a place to keep your paperwork without clogging up the working space.  
It helps you declutter your study desk. It also keeps your dorm room clean. 
22.  Printer
A printer is another item in your dorm essentials list that should be on this list of dorm room necessities. Even though several things have moved online, many people prefer to print off their notes. This prevents them from constantly staring at a screen.  
Sometimes registration documents and applications have to be presented in hard copy. A printer comes in handy in such a situation.
23.  Mattress Topper
A mattress topper could help make your bed firmer, less lumpy, and more comfortable if you're a sensitive sleeper. 
24.  Shower Shoes
Shower Shoes are essential for students that reside in shared spaces on campus. Most dorm rooms are like this and require that students share a bathroom, kitchen, and living area. 
The most important thing to note is that people have different levels of hygiene. Others are also careless and irresponsible. Wear shower shoes to avoid stepping on anything nasty.  
They make you feel secure as you walk about the bathroom and other parts of the dorm. 
25.  Towels
Towels are vital for students in dorm rooms. Get a couple of them to ensure you dry off after a shower. It's best to have two sets so you can wash one and use the other for your shower later in the day.  
26.  Laundry Bag
A laundry bag is one of the most popular items on any list of dorm room necessities. This item is so that individuals have somewhere to keep their dirty clothes before washing them and something to carry them to the laundry room.
27.  Over-the-Door Organizer Hooks
Everybody requires a location to leave their luggage, jackets, and damp towels. The over-the-door organizer hook is necessary for this situation.  
Because it is out of the way and you have a little more floor space, it is perfect for people who need to hang up their possessions. 
28.  Alarm Clock
An alarm clock that is loud is a great way to get you up and moving early in the morning. To avoid being late at class, why don't you include this item in your dorm essentials list?
29.  Door Stopper
A door stopper might help you feel like a part of the rest of your door in several situations.  
You can make friends and be more social by propping open your door and inviting them inside. Additionally, it promotes air circulation. 
30.  First Aid Kit
A first aid kit is among the vital dorm supplies for freshers in college. 
Accidents do occur, so individuals should be ready for them when they do. The first aid pack contains everything you require in such a situation. You will have everything vital, whether it's an antibiotic prescription, a thermometer, or a bandage.
Conclusion
The dorm essentials list helps to simplify your life as a Freshman in college. You will be living in a new environment, learning new things rapidly. It is common to find many students overwhelmed and eventually breaking down. 
These 30 college dorm essentials can help save time, keep you focused, and maintain your health.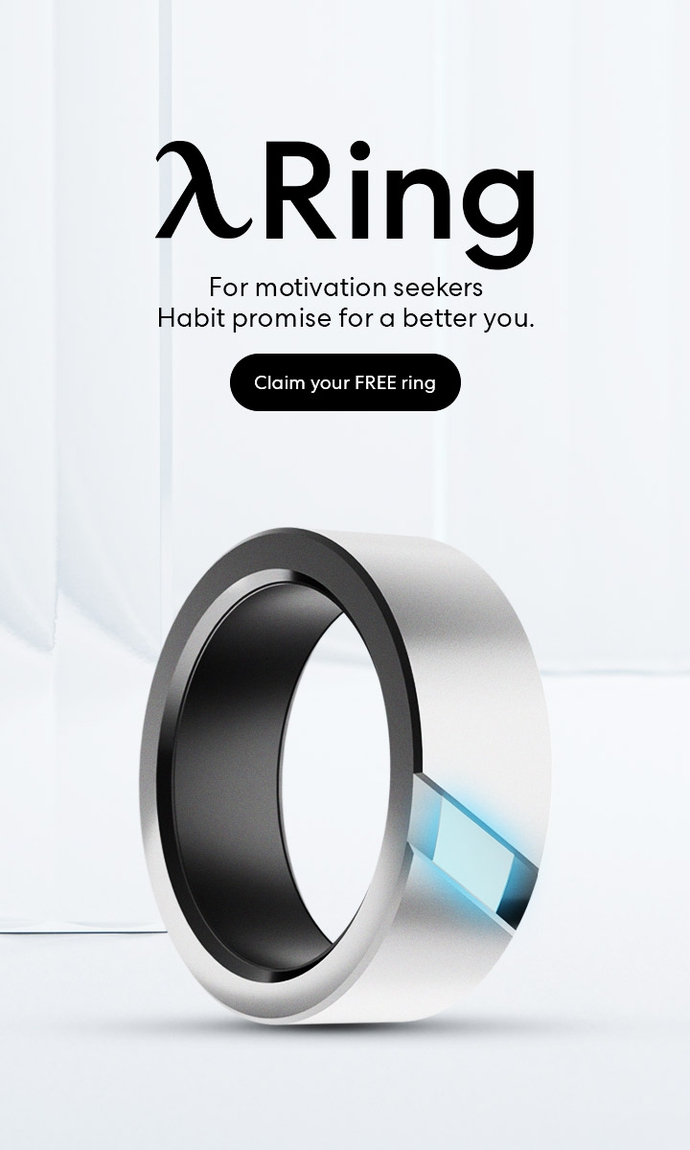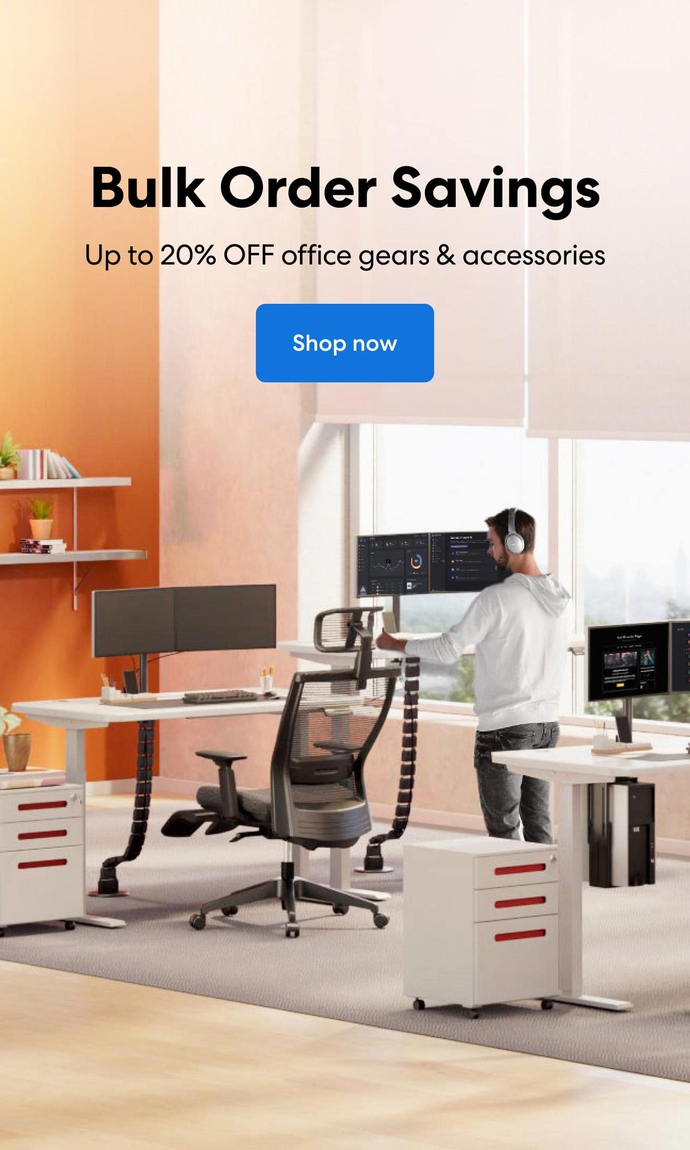 Subcribe newsletter and get $100 OFF.
Receive product updates, special offers, ergo tips, and inspiration form our team.