Latest Updates
3Q Digital Has Helped Companies Get Ahead In The Digital Economy

Autonomous
|
Sep 1, 2021
1,566 Views
3Q Digital Secret to Success: Better talent = better performance = more clients = a healthy and supportive company.
Specializing in optimized strategy, execution, and ongoing performance, 3Q Digital has played a key role in a growing number of companies getting a leg up in the digital space since 2008. While expanding across the globe, they have managed to maintain the same level of high-quality standards for both their customers and their team, most recently being named in 2019's Inc. Best Work-Places. We recently discussed with the VP of Marketing, Hillary Reed, to get some more insight into their business and what helps them stand out.
In your view, what has separated and helped 3Q Digital stand out from other growth marketing agencies? What is the secret ingredient that has attracted so many big companies to use your services?
We started out as one of the best SEM agencies around and quickly built a great client base of innovative companies in the Silicon Valley. That foundation and drive to disrupt, optimize quickly, and stay ahead of the industry curve has served us very well in building a base of growth-oriented clients with the same mindset. We offer tons of services now, including many beyond paid media, and all are focused on helping clients grow through innovation.
How did you come up with the name 3Q Digital?
Our previous incarnation was PPC Associates. In 2013, we went through a big rebranding process because the old name was a bit limiting – we didn't want to be known as simply a paid media company. We landed on 3Q Digital because it encompassed EQ (emotional quotient), IQ (intelligence quotient), and XQ (executional quotient), all of which we believed helped set us apart as an agency. We rebranded as 3Q Digital in September of 2013.
Tell us about the defining moment where your company experienced growth. (Sharing growth strategy or experience)
It's not one moment, although there have been big client wins (both helping existing clients grow and signing new clients) and really transformational hires that have helped us build foundational teams and services. I would say we're currently in a moment; we've been recognized on Forrester's first-ever Performance Wave, we just hired a president who helped build iProspect into a global agency, we got a huge growth investment earlier in the year, and we've received recent recognition in Inc.com, Adweek, and TechCrunch. All of that has been made possible by the growth-focused performance we've provided to our clients.
How have you managed to maintain the same values and high-quality service as you scale and expand across the country?
That's a huge question. Our HR team should get a ton of the credit there; the culture they've instilled has been a genuinely massive component of our growth and allowed us to hire and retain top talent. Our Training team has also been instrumental in making sure our Client Services team is all working with the same standards and processes.
What are you most proud of regarding your team?
I've worked at 3Q since 2011 – longer than I've been at any other company – and when I look back at where we were when I joined (two offices, maybe 30 people) and compare that to where we are now (12 offices, 320 or so people, more media spend under management than any other independent agency), I really think I'm proudest of the careers 3Q has developed and the people we can say have contributed. The 3Q team – even folks who have moved on – is really an incredible group of smart, talented, committed people.
What is the biggest challenge your team ever faced and what was learned from it?
I'd say the biggest challenge was our acquisition by Harte Hanks in 2015. That forced us to learn how to navigate working with a big, slow-moving company whose culture was a definite mismatch. We got through it and continued to grow to the point where our executive team purchased the agency back in 2018, but I think it taught all of us how important it is to make sure values, goals, and culture are aligned whenever organizations come together. A big part of our culture is working to improve the communities where we live. This initiative is called 3Q3% - every office is encouraged to spend 3% of its time each month giving back to the community.
How would you describe your company culture in a sentence? And how do you ensure your core values are aligned with your team?
I'd describe the culture as the reason folks stay at 3Q and the product of a ton of work in soliciting and actually listening to feedback. Our HR team has been incredibly focused on creating a culture that lets every office develop its own character, enables every 3Qer to feel supported, keeps our execs accessible, and fosters inclusivity and a diverse range of viewpoints. Our core values (Own It, Do the Math, Innovate, Act for the Greater Good, and Everyone Is a Client) are in the forefront of every initiative; I would guess 90% of the company could name those values off the top of their head if asked.
How did it feel to be listed amongst annual 'Inc. Best Places to Work' in 2019?
It felt like a reflection of the work we've done to make 3Q a great place to work. That award is based solely on employee submissions and feedback, which is the truest measure you can get of a workplace.
What do you think is the secret behind building the best place to work and how did 3Q Digital manage to get listed when marketing agencies are notoriously stressful places to work?
Our benefits and perks have evolved over the years with employee feedback and suggestions, which is something I know not every agency can say.
What would you say is the incentive for acquiring and retaining such talented people?
Better talent = better performance = more clients = a healthy and supportive company.
How do you maintain productivity in your office?
We hire accountable people, including a handful of folks who work remotely. We trust them to be accountable and get their work done, even if that's not strictly 9am-5pm.
What can you tell us about your company that we couldn't find anywhere else?
Our co-founder and CEO, David Rodnitzky, is a super-humble and approachable person, but he has a weakness for (and inside connection to) some pretty fancy shoes.
How do you envision the future of 3Q Digital?
We'll stay nimble, we'll continue to work with clients who push us to be better every day, and we'll continue to say that our teammates are some of the very best people in the business.
Why did you choose Autonomous?
Your disruptive focus and drive to make the workplace better is a nice match for 3Q.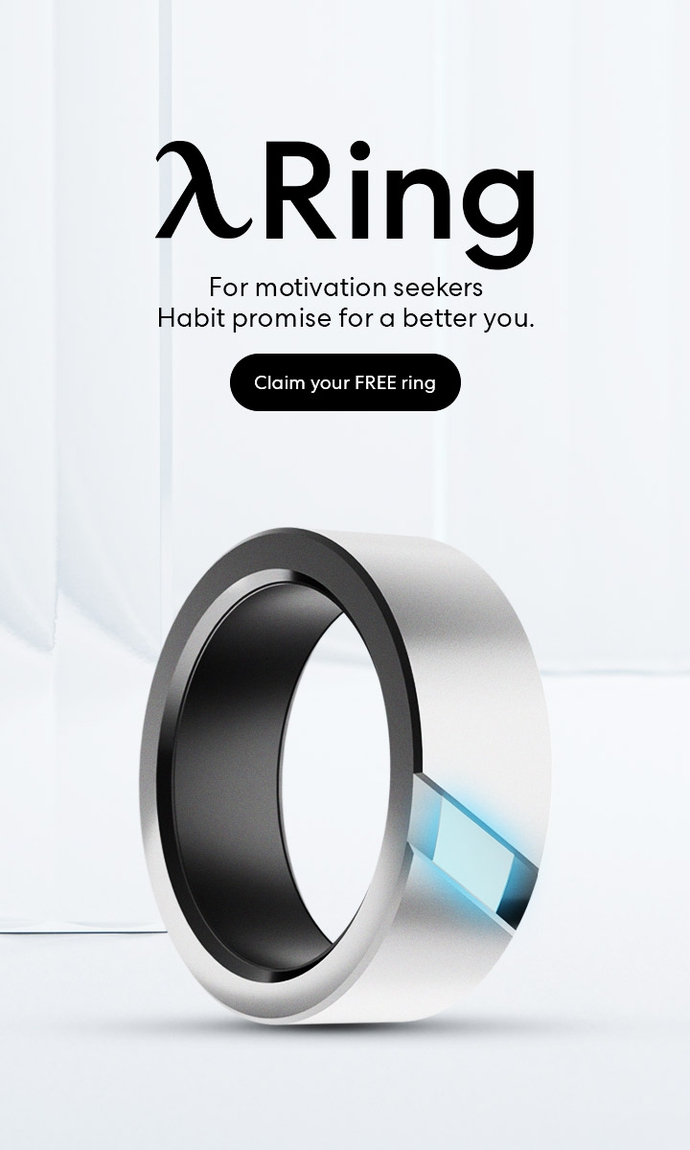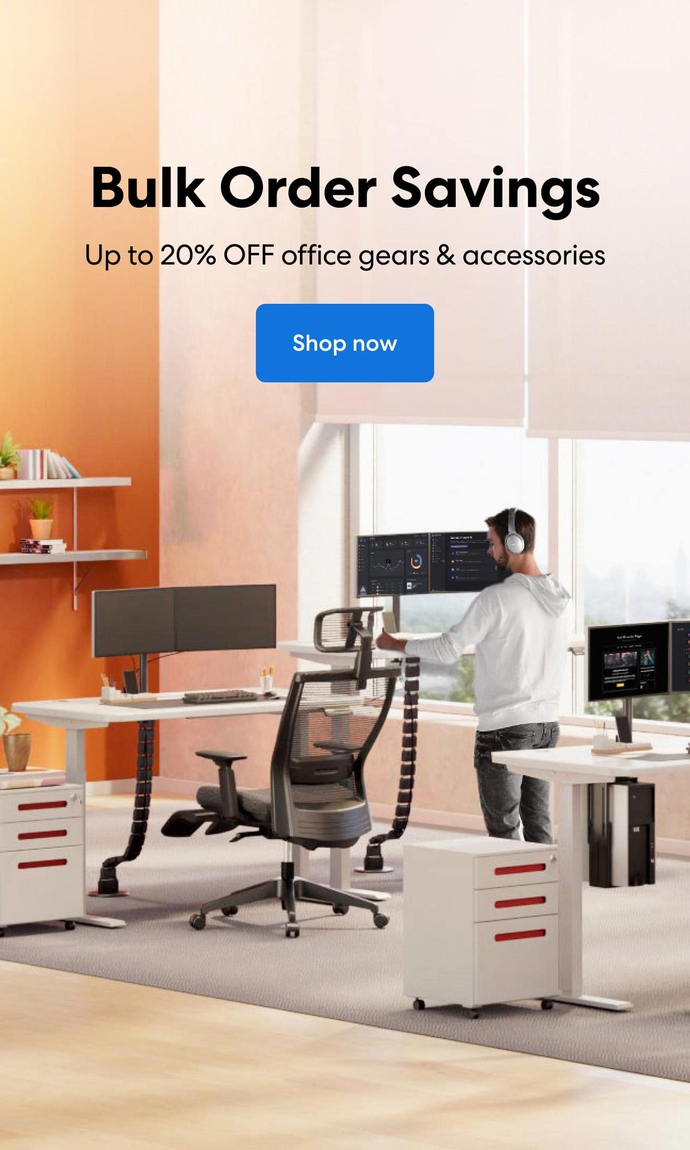 Subcribe newsletter and get $100 OFF.
Receive product updates, special offers, ergo tips, and inspiration form our team.