Smart Products
4 Best Ergonomic Chair Brands & Flagship Products of 2023

Autonomous
|
Apr 23, 2021
2,679 Views
With the increased adoption of sedentary lifestyles, it's crucial to ensure your comfort. Ergonomics should thus, be compulsorily a part of your office equipment. Moreover, the best ergonomic chair brands cater to different and innovative features with each new product.
The market is flooded with various renowned brands that offer you the best ergonomic chairs and other office equipment. So much so that it's challenging to arrive at a decision and pick one.
Therefore, to help you arrive at an informed decision, we've curated a list of the best ergonomic office chair brands. Read on as we acquaint you with their flagship products.
1.   Autonomous
When it comes to ergonomic, adjustable, and comfortable furniture, Autonomous is leaps and bounds ahead. From the material they use to the intuitive designs they incorporate, everything is top-notch. Additionally, their range of standing desks and smart ergonomic office chairs has eclectic designs to cater to various needs.
ErgoChair 2
ErgoChair 2 is the best ergonomic chair autonomous has to offer for office use. Besides, it's comfortable and fully customizable to aid maximum comfort, even after prolonged usage.
You can improve your posture tremendously as it comes with a supportive cushion and lumbar support. To derive the most out of this ErgoChair, you must combine it with their SmartDesks. 
Kinn chair
Yet another ergonomic piece of furniture by autonomous is the Kinn chair. Further, you can adjust the armrest, seat height, and back tilt angle in this chair to fit your body and stature.
That makes this chair highly adjustable and comfortable, even for big and tall people. Another prominent and smartly designed feature is the fishbone design and the advanced TPE material used in the making. Using it, you can effectively correct your posture and promote back health.
2.   Herman Miller
This brand is undoubtedly not a new entrant in the market for chairs and other office equipment. The ergonomic chair Herman Miller offers is carefully designed, giving your comfort and health utmost importance. Also, it'll make you feel relaxed and improve concentration.
Embody Chair: 
The embody chair by Herman Miller is their flagship product designed by Bill Stumpf. As it stimulates blood flow and improves concentration, it instantly became a favorite amongst office workers.
Apart from that, the exoskeleton that's attached at the back imitates the human spine. Resultantly, you can retain the correct posture,  no matter how long you work, and you can effectively avoid slouching.
Aeron Chair 
This ergonomic chair Herman Miller focuses on your lower back and significantly reduces any discomfort. With a high back and ahead cushion, you get the best of both worlds.
Therefore, you can rest your back, and it supports your head and lower back at the same time. Additionally, the lumbar support and back are constructed using mesh, making it all the more breathable and easy to maintain.
3.   Haworth
Haworth as one of the best ergonomic chair brands is focused on enriching the lives of hardworking professionals all over the globe. Moreover, its products and their unique designs reflect that. You can take a pick from their ergonomic chairs based on your need or purpose of use.
It's one of the leading ergonomic computer chair brands as well. As a bonus, you get a warranty period and an endless mix of product solutions.
Zody Chair
The Zody chair by Haworth is equipped with an asymmetrical support system to fit and accommodate your body. As a result, you can cure any lower back and neck-related issues and concentrate on delivering outstanding results.
Besides, you can opt for a different headrest if you desire a reclining position. Even the tension, for that matter, is adjustable, and it comes with a pelvic pad to help you perfectly align your spinal cord. That way, you can prevent and handle any chronic problems like slip discs.
Fern
The fern chair promises you edgeless comfort and complete back support all day long. Hence, work will not be as stressful and won't leave you drained of your energy due to discomfort.
This model also carries a softer edge and sustainable design, and the chair responds to every movement of yours. It's also scientifically designed and doesn't have a hard outer frame.
4.  Serta
Yet another great name in the best ergonomic chair brands is Serta, with its path-breaking designs for maximum comfort. Although it's better known for its mattresses, the ergonomic chairs have garnered popularity as well.
Mid-back Office chair
This executive office chair comes with body pillows for added comfort. Moreover, the pillows are ergo-layered, and even the construction is eco-friendly. It's leather-free too, something that most executive chairs don't offer you, even today.
The armrest of the chair is padded, and it offers lumbar support to aid movement and flexibility. Furthermore, whenever you move, the pelvis tilt moves with your movement. That way, with an effective motion tracking system, you can prevent pressure build-up in your body.
Back-in-motion chair
This is a leather chair by Serta, and it's prevalent for office use. Besides, chiropractors agree that you can reduce spinal compression using this chair. That is possible owing to the optimal pelvic tilt it offers.
You can also increase blood circulation and facilitate improved concentration levels. Additionally, it's one of the top ergonomic computer chair brands. The plush and glossy cushioning is just the cherry on top with this chair by Serta.
Final Words
It's safe to say that most brands are aware of working professionals' woes and needs. That's primarily why the best ergonomic chair brands offer you unique and trend-setting features like lumbar support and pelvic tilt. 
If you carefully select the right ergonomic chair as per your needs and body type, you can work comfortably. That too for the most prolonged periods, with a relaxed body and mind.
Video ads for product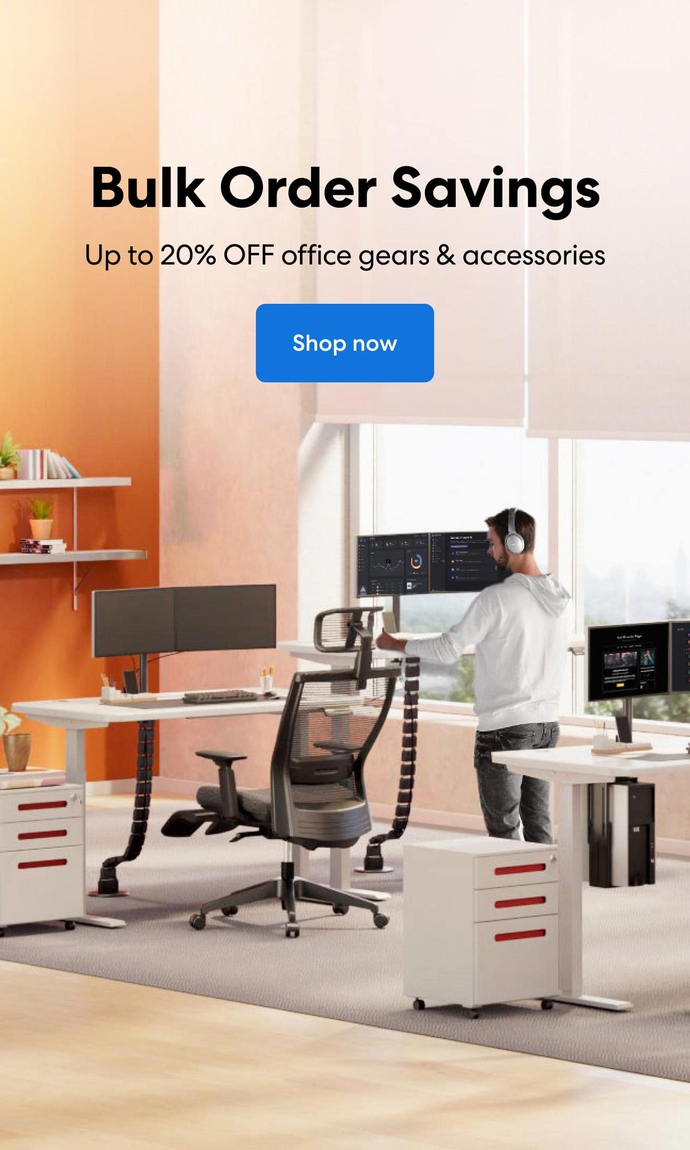 Subcribe newsletter and get $100 OFF.
Receive product updates, special offers, ergo tips, and inspiration form our team.