Smart Products
4 Best Home Office Chairs to Upgrade Your Workspace in 2023

Autonomous
|
Feb 2, 2022
1,285 Views
Thankfully, office workers have many options available for them when looking for office products. Whether you want desks, home office desk chairs, trays, or monitor stands, there's something for you out there.  
However, many people take that for granted and don't understand how important it is for office workers to use ideal office equipment. The best example of that is office chairs.  
While many office workers enjoy the benefits of home office products, others prefer not investing any money in an ergonomic chair. If you are part of the latter, we recommend you think about the benefits that having an ergonomic chair could bring you since it's a profitable investment in the long run.  
Although getting a desk and chair set is one of the best things you can do for your office, it's of no use if you don't know which products to go for. We are here to help! Dive into this page if you want to know the four best home office chairs of 2022.  
Why Do I Need an Office Chair in My Office? 
As we mentioned before, there are many benefits to getting a home office desk chair. You can't look for one without knowing what benefits you from doing it, so we are here to tell you some of the perks these chairs can bring you.  
One of them is preventing back and neck pain. Yes; we meant prevention since most office workers are prone to develop back or neck pain over time. The reason for that is they often don't use work from home chairs that offer back or lumbar support, so they adopt a bad posture while working.
Office workers sit on their chairs for long periods, which leads to severe back and pain issues. If you let those problems worsen, you may even need to stop working for a while. The solution to that problem is not stopping to work altogether but rather getting a chair that helps you work in an ideal position.
Those work from home chairs exist, and they are the ergonomic chairs you've been reading about. All ergonomic chairs must include back or lumbar support features. Lumbar support makes sure your back is supported at all times, and that lets you work comfortably without needing to get into an uncomfortable or unhealthy position.
There are many types of lumbar support since you have high-back, mid-back, and low-back home office chairs ergonomic. You can buy the ergonomic chair you feel more comfortable with, but many of them allow you to adjust their lumbar support feature, so don't worry about that.  
If you are already suffering from back pain, these chairs' posture correction feature eases the problem and solves it the more you sit on them. Physical health is not the only thing you benefit from while sitting on an ergonomic chair. Working on a comfortable home office chair ergonomic helps you stay focused at all times and also reduces stress and anxiety.  
Office chairs have other features designed to make you feel better while working, such as armrests, leg rests, neck support, and breathable mesh backs. While those features are not that essential when looking for a chair, getting an office chair with a footrest improves your legs' blood circulation.
These products often allow you to adjust all those features, so you can customize your chair to your taste. Adjustability features vary depending on the product you have, though.  
Being able to customize your home office chair ergonomics allows you to buy office chairs online without worrying about the chair not being fit for you. 
While this doesn't happen with all office chairs, ergonomic ones tend to have modern and sophisticated designs since they are made to be visually appealing for people of all kinds. That means you can get one of these quality home office chairs whether you are a gamer, office worker, or programmer.  
The only downside to work from home chairs is they are sometimes more expensive than traditional ones due to all the features they offer. Fortunately, there are many budget-friendly options on the market, so there's always an alternative for you.  
Best Home Office Chairs on 2022 
Getting the best home office chair you can find online improves your productivity and creativity. Therefore, buying one is a profitable investment in the long run.  
We understand it can be a nuisance to read tons of reviews while looking for the best home office chairs on the market. Here, you can find a brief overview of the best ones in 2022: 
1. Autonomous ErgoChair Plus 
Autonomous focuses on offering its clients all the ergonomic products they need to feel better while working. The Autonomous ErgoChair Plus shows that with its excellently-optimized features and appealing design. This is the company's flagship product.  
Users say this is Autonomous' most dynamic chair since it encourages you to perform micro-movements that help your body stay active throughout the day. Those unhindered movements happen thanks to its frameless construction, so this is a perfect and quality home office chair if you often move while working.  
Regardless of how much you move, the chair's adaptative spinal support helps you stay in the best position for your back at all times. This chair's back adapts to your spinal cord's natural curvature, so the comfort you feel while sitting on it makes you forget you are working.  
The chair's weight capacity is 300lbs, which makes it safe for many people regardless of how much they weigh. Comfort is perfect with this product since it has a TPE breathable mesh option that prevents you from sweating while working and also improves your blood flow.  
It may not be available in a wide variety of colors, but you can choose the classic ones for office items.
This company loves developing products that are of no harm to the environment, and it's that way with most of them. Therefore, the ErgoChair Plus is made of eco-friendly materials that enhance the product's durability and sturdiness.  
Adjustability features are decent with this quality home office chair, so you can choose between 11 lockable positions for your reclining function and customize lumbar support and height.  
Speaking about its reclining feature, having it lets you take breaks without taking a step out of your chair, which saves you some time.  
If you ever doubt this chair's quality, think that it's a BIFMA certified office chair. The Business and Institutional Furniture Manufacturer's Association's standards are strict and not easy to meet, so this title is not something you should take for granted.
Many Autonomous chairs are BIFMA certified, and they are often at the top of tier lists.  
2. Autonomous ErgoChair Pro 
The following home office chair for 2022 is also in the Autonomous ErgoChair lineup, and it's the Autonomous ErgoChair Pro. Unlike the first spot on this list, this chair is available in a wide variety of products. You can get it in its black, gray, yellow, white, red, or blue presentations.  
Naturally, it's less expensive than the ErgoChair Plus, but that doesn't mean it doesn't give you enough features to work with. Adjustability is one of its strong points since you can customize every one of the chair's functions, which is perfect if you like to assemble your office equipment.
Fighting fatigue is one of the most difficult challenges office workers have to face due to how much time they have to do sedentary activities and sit on their chairs. Fortunately, this product has decent recline features, so you can stretch without putting pressure on your legs.  
Remember the features we mentioned before in this article? The ErgoChair Pro has them all! If you want a home office chair in 2022 with adjustable height, backrest, leg rests, and armrests, this is the one for you. It may not have 11 lockable positions, but it has five of them. 
This product has the same weight capacity as the ErgoChair Plus, and it's also made of eco-friendly materials. However, they are different in that this product has a woven mesh back that improves the back's breathability and airflow. Its flexible lumbar support aims to make you feel the most comfortable you can while working.
Autonomous cares about its clients, so all its products offer you a decent warranty. This best home office chair has a two-year warranty, so you can give the chair back if you don't like it or if anything happens to it. You can remove the chair's armrests if you don't want them. 
3. Autonomous ErgoChair Recline 
Although many people don't know, taking breaks is one of the most important parts of office work. You can't work for eight hours straight without that taking a toll on your physical and mental health. Therefore, some chairs allow you to rest without standing up from them.
One of those chairs is the Autonomous Recline, which is the latest release of this company. As its name suggests, this chair focuses on giving you the ultimate reclining experience. Therefore, the chair is designed to automatically move to adapt to your body weight and movement.  
However, focusing on reclining features doesn't mean forgetting about the other ones. This reclining ergonomic chair supports all parts of your body from your head to your legs. Its headrest allows you to relax your spine and neck, and its leg rest makes sure you don't have any blood circulation issues in the future.  
One of the concerns of people, when they get a reclining chair, is not understanding how to assemble the chair or how its features work. Autonomous knows that, so it made sure this best home office chair was user-friendly and had an intuitive design. 
As it happens with other Autonomous chairs, you can adjust this chair's lumbar support with no problem.
Speaking about warranty, you have a whole full year one, so don't worry about it having any built-in issue since you can give it back if you want. 
4. Herman Miller Aeron Chair  
The last best home office chair on this list is not an Autonomous one, but it's still a chair of wonderful quality. Regardless of that, its main downside is its price since it's the most expensive on this list. We are talking about the Herman Miller Aeron Chair.  
Herman Miller is among the best ergonomic chair developers next to Autonomous. This product has anything you would need in an ergonomic chair. You can trust it to make your work in the best posture for your back and neck, so you can work all the time you need without damaging your back.
Even chiropractors recommend this chair for people who are suffering from back pain. Although it has adjustable lumbar support and offers height adjustments, you can order the chair in three different sizes depending on the type of chair you are looking for.  
If you want a big and tall office chair, you can consider getting a Herman Miller Aeron Chair.  
While its design it's not minimalist, it has the classic design that most ergonomic chairs have. When talking about price, many people argue that this chair is far more expensive than it should be, but if you can afford it, it's an investment in your health.  
Conclusion 
Looking for the best chair for your office is no easy task, but if you find a decent one, you can see the benefits in the short and long term. 
You can see any of the chairs listed before and see all the advantages they bring to your office and productivity. However, we recommend you also save some money on other office items such as trays, desks, and even monitor stands. 
Most people make sure to buy a desk and a chair since they are the most important office products you can get. Standing desks are ideal for that matter, so it's best if you get one instead of a traditional one.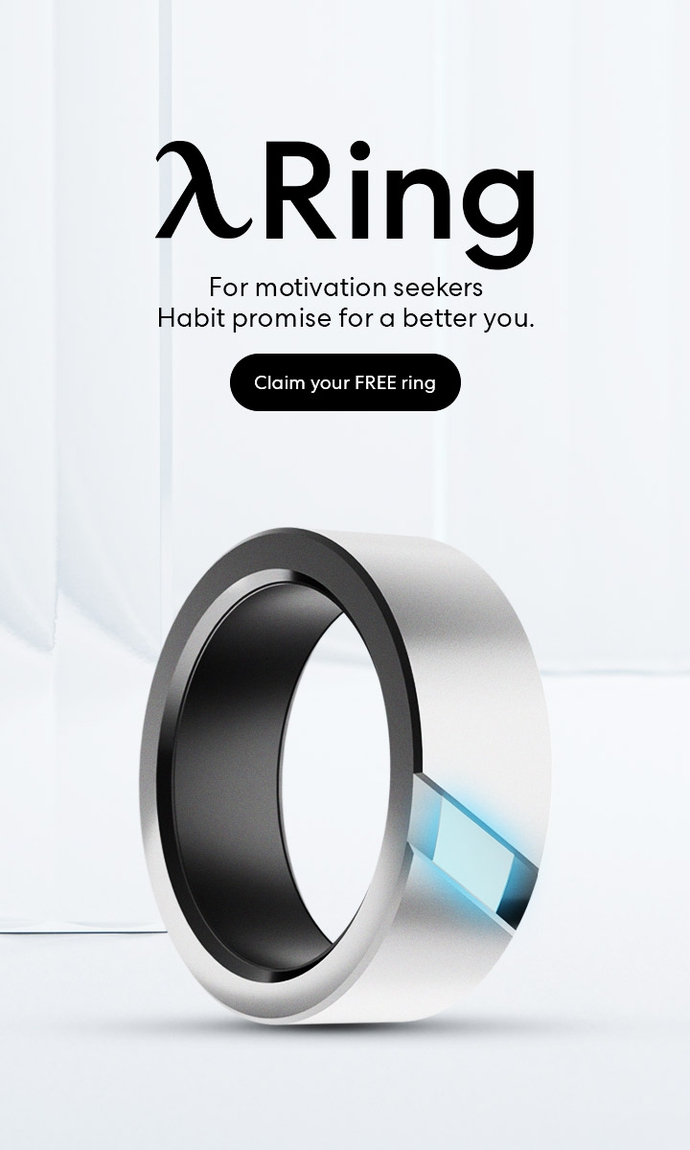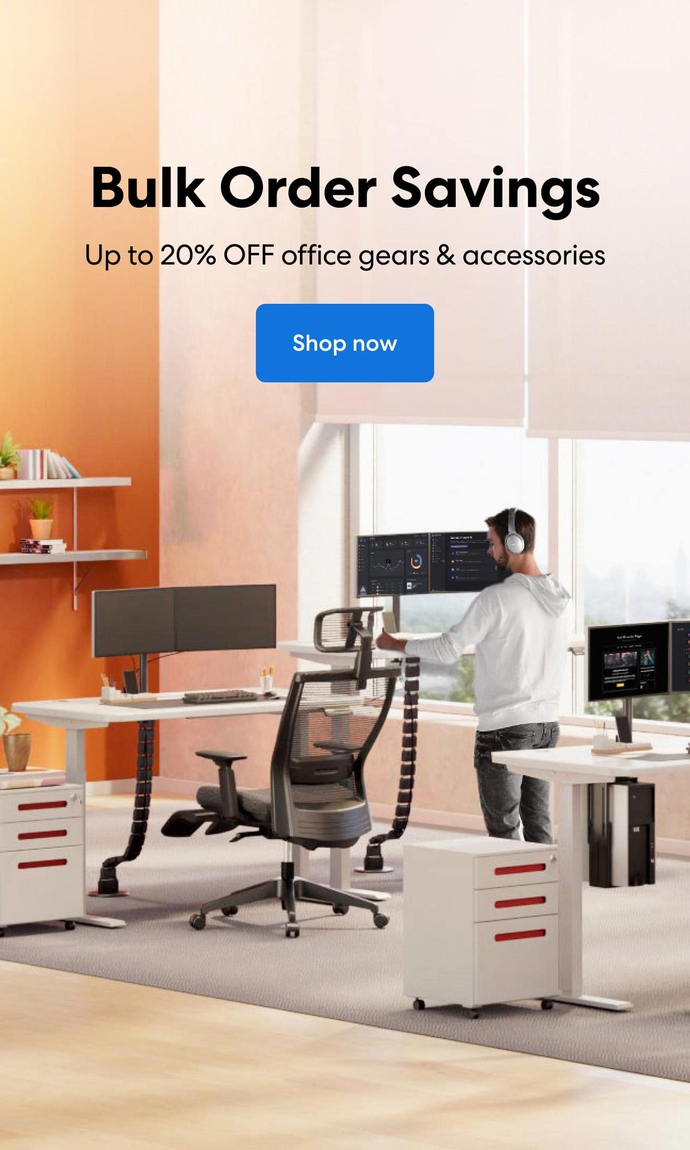 Subcribe newsletter and get $100 OFF.
Receive product updates, special offers, ergo tips, and inspiration form our team.