Whether you are using a leather office chair, a mesh office chair, or any other type of chair in between, you are bound to have some problems with it. Whether the problem is structural, cosmetic, or part of some other mesh office chair problems, you don't need to worry about having the problem linger.
For a mesh chair, there are several things that you can do to fix some of the biggest problems that can happen whenever your mesh chair starts to suffer. Here are some of the most common mesh office chair problems, and how to fix them.
What Is A Mesh Chair?
A mesh office chair holds several advantages over typical leather office chairs. The battle of mesh vs leather chair has been going on since the office space was invented. Mesh office chairs are very beneficial, mostly because of the ventilation that comes with their surface. Most leather chairs trap heat to make your back, and entire body, hot and sticky. However, the mesh chair backs give some much-needed ventilation.
The mesh chair keeps your back cool and dry and prevents that chair from becoming uncomfortable through long periods of sitting and working. Mesh backed chairs can really help keep you cool, especially if you work in a hot environment.
Mesh office chairs are also very durable thanks to their weaved construction, and even the thinnest chairs can be durable through years of use. As long as you treat the chair properly, there's no telling how long it can last.
4 Mesh Office Chair Problems You should Know
However, despite all the advantages that mesh chairs give you, they do have some problems that need to be fixed. Some problems come with the mesh chair, while others develop over time and need to be handled as they come up. Often, these fixes are as simple as buying the right kind of mesh chair the first time!
1. An Uncomfortable Seat
Most mesh chairs come with some degree of padding in the seating area because simply sitting on the mesh itself is not very comfortable! Mesh seats that lack the appropriate padding can either sag and become too loose or stiffen and become too rigid and unaccommodating. With mesh padding being an integral part of the chair, you need to find a chair that is just right.
The ErgoChair 2 with mesh seat from Autonomous is a chair where the mesh seating is perfectly designed to be firm but also conforming and gentle around your lower body. Then you can sit in your chair for a long period of time and still feel good.
2. Not Looking Versatile
No matter how you slice it, mesh is mesh, and there's not a lot you can do about it. It looks the way that it looks, and that can be a problem for some people. If the mesh ergonomic office chair doesn't look good in your office, it can be very hard to make it fit in. The AvoChair can help with that, as it is one of the most customizable chairs on the market today.
It is available in all types of colors and is minimalist enough that you won't notice it taking up a lot of space in your office. The unique oval design is sleek, so whether you use the mesh chair in all black or spice it up with some color, you can feel really good having it in your office.
3. Mesh Can Get Stained
Due to the naturally porous nature of mesh, whenever you spill something on a mesh surface the stain goes through the material and onto the floor. This makes a mesh stain very hard to get out, especially with paper towels as your only cleaning tool. Plus, if you get the mesh wet, the material could weaken and start to fray.
Cleaning the mesh chairs needs to be done with a gentle hand. Try a gentle brush over with a vacuum cleaner first, and then attempt to clean the stain with warm soap and water. For a clean mesh office chair that is easy to handle, you need the Kinn chair. The holes in the mesh are much wider and easier to clean than traditional chairs, so a spilled liquid might go right through!
4. It Is Too Heavy
With mesh chairs having more and more stuff added to them, they seem to be getting heavier and heavier. Even if you have a reliable chair mat, moving your chair from one side of the office to the other can be a real challenge. Short of getting the wheels replaced and making sure that your carpet is free from debris, you can't improve the speed of a heavy chair.
For an ergonomic chair that is sure to check all of your boxes, and also should be as light as a feature, the MyoChair is your best bet. The Myochair is a light and graceful chair that proves you don't have to have a very heavy chair to get a solid mesh ergonomic office chair design.
Mesh Office Chair Pros and Cons
Mesh Office Chair
Very common, with lots of good brands out there
Allows for breathability
Are very ergonomic
Stains can be tough to get out of mesh
Some mesh chairs can be heavy and hard to maneuver
Mesh can be very hard to customize
Mesh Office Chair Solution: Taking Care Of Your Mesh Office Chair
The easiest way to avoid these mesh office chairs problems is to take care of your office chair. Keep anything that could spill on the chair or stain the chair away from it, make sure to always check the padding, and always be gentle with it. Every office chair has its moving parts, and it would hurt to have a part break because of user carelessness.
Mesh chairs should last about 10 years with the right owner, and if you are aware of these common mesh problems, you won't introduce them to your chair. No matter what mesh problems your office chair might have, you can fix them with the right quality chair.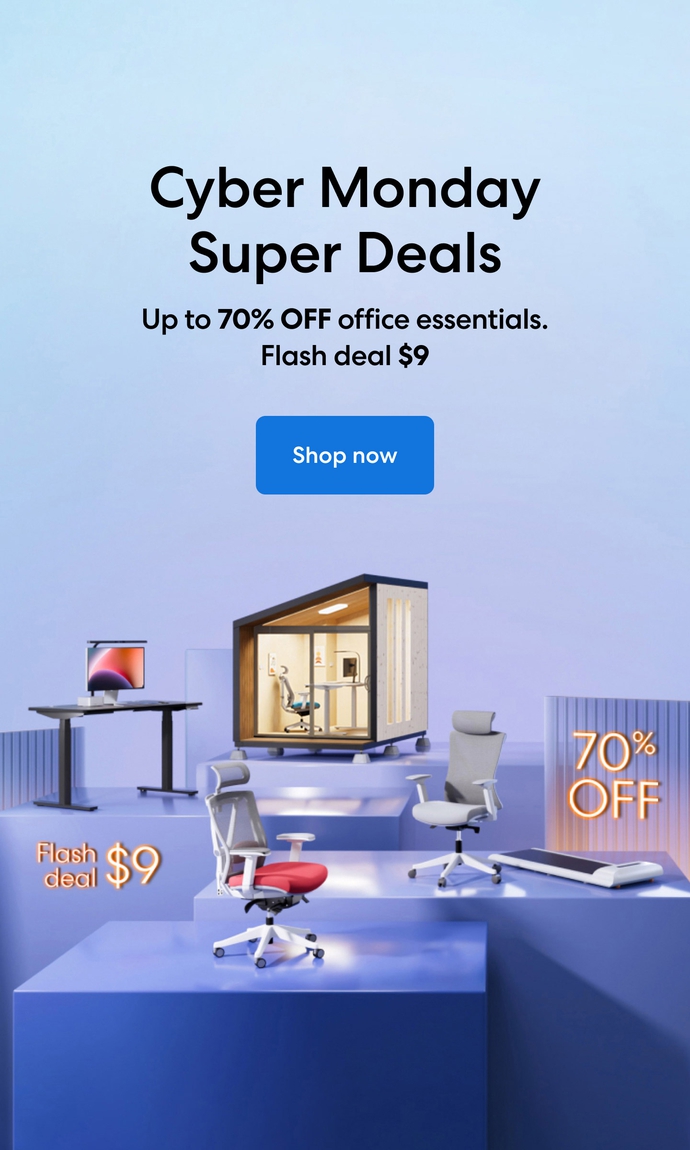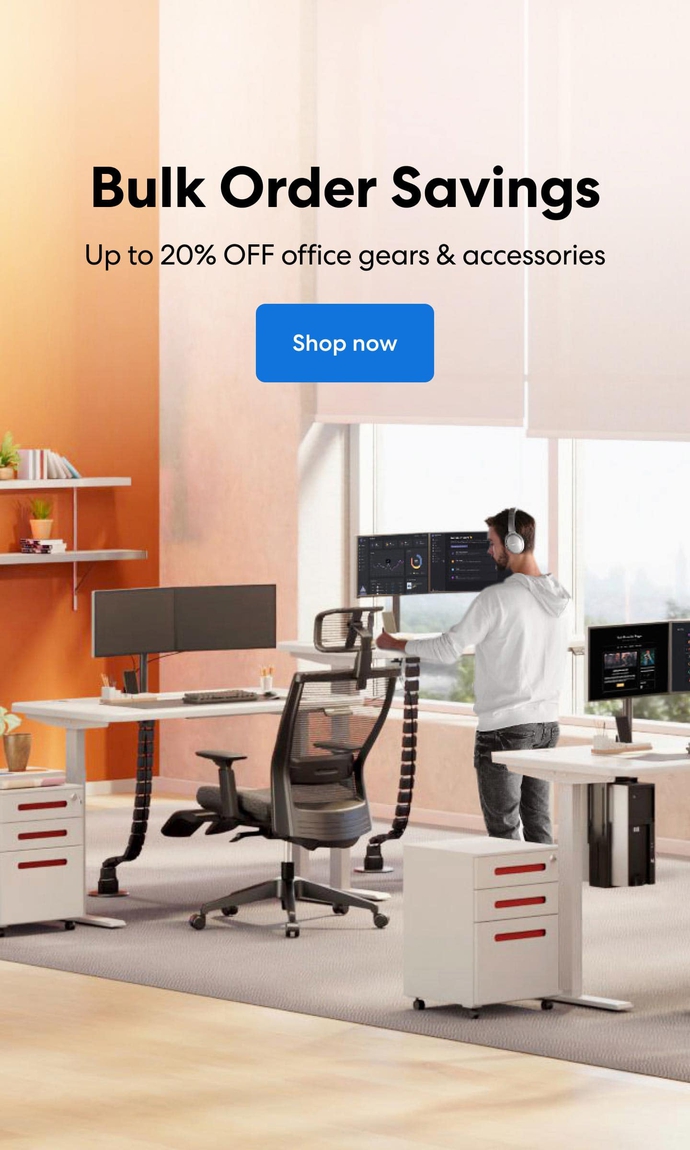 Subcribe newsletter and get $100 OFF.
Receive product updates, special offers, ergo tips, and inspiration form our team.