If your employees perform exceptionally well, rewarding them is the right thing to do as a manager or boss. Incentives and bonuses are great, but you have to give them a promotion when it comes to outstanding performances. It helps to improve your company's retention rates and reduces recruitment costs simultaneously.
So, for any HR official or senior manager, there must be a solid employee promotion policy that they can use to promote their workers. It will save the company time, effort, and money while rewarding the right talent.
What Is A Promotion Policy?
A promotion policy is a structure or set of guidelines that help HR officials and managers to promote an employee systematically. Using this policy, senior officials handle the promotion criteria, performance metrics, recommendations, appraisals, and salary hikes for a candidate's promotion.
This policy includes all the details and qualifications an employee needs to get a promotion. While some companies keep the promotion policy to themselves, others openly discuss it with their employees and staff. This way, employees know what they need to do or how they must perform to get promoted. Such a policy enhances a company's transparency and motivates employees.
Well-crafted promotion guidelines help a company reduce the time spent finding the best talent for a position. The policy helps them decide whether to promote from within or hire externally.
Factors To Consider While Preparing A Promotion Policy
An employee promotion policy is successful when it's widely accepted by all higher officials and leads to better promotion or recruitment. Here are specific pointers to keep in mind while developing an employee promotion policy.
Succession Planning
Succession planning means that an ideal promotion policy must have a detailed set of steps to promote an employee to a higher designation. If this strategy is included within the policy, managers can analyze whether a candidate preferred promotion has got what it takes. It's measured whether the company's objectives align with the employee performance evaluation.
This planning helps determine what skills an employee needs to have to get promoted. The strategy can also include how managers can communicate with their employees about performance enhancement. They can also give feedback on how a candidate can improve to be eligible for a promotion.
Professional Development
Company managers must be aware of the professional development of their subordinates. Team leaders and project managers must be willing to do their bit in guiding an employee to get to the next level.
For better career development, the promotion guidelines must include instructions on how managers can train employees to upgrade and improve themselves. Managers can give regular feedback to upper management about employees' performance. It will help the company later on in promoting the right talent.   
Employee Training
Trained employees are more likely to perform well in their duties and get rewarded. Over time, their performance can get them a promotion too! So, employee training ideas are a quintessential element of any promotion policy.
Updating their skills will help employees to excel at their roles and better their chances of promotion. However, not all companies can bear the training costs. For them, online classes, webinars, lectures, and courses will be an ideal strategy.
Increasing An Employee's Responsibilities
Any worker wanting a promotion must contribute towards the company's growth in a big way. He or she must offer a lot of value through their work and other responsibilities. However, they need sufficient opportunities to do so. So, outperforming employees can be given responsibilities outside their job roles.
For example, a good employee can offer more value to the company if he or she is allowed to lead a team. Assigning a small group of junior employees or interns is an excellent way to build leadership skills among employees. They can also provide valuable insights such as employee incentive ideas for the company's betterment. 
Promotion policy sample
After noting the factors discussed above, it's time to prepare the company's promotion policy. Here's an example of an employee promotion policy that you can check out.
Policy Purpose
It is the section where you introduce what the policy is about. Talk briefly about how managers need to follow this policy during an employee's promotion. Then, state what the company aims to achieve through the promotion process - such as career development and equal opportunities. Mention that the organization seeks to create a fulfilling and supportive organizational culture. 
Scope
Mention what opportunities employees will get with their promotion. It should be included in your business promotion policy. These can be a salary hike, change of responsibilities, benefits, and managerial authority. You can highlight how an employee's career will develop with a promotion.
Eligibility
It is an essential section where you describe what makes an employee eligible for a promotion. The criteria can include the following
Minimum number of years or months spent with the firm

Number of appraisal cycles

Performance evaluation results

Additional roles taken outside daily responsibilities

Team leader or manager feedback score

Honesty, sincerity, and behavior
HR details
This section of promotion policy  will include other details associated with the promotion, such as
Remote work promotion and in-office promotions 

Platforms where job openings will be posted

Additional work and responsibilities that come with the promotion

The process to apply for promotions

Details about an internal job posting

Details regarding the entire promotion process

Skill development programs for employee's improvement

Salary structure, perks, and benefits coming with the promotions
You can include any other information which you think makes the promotion guidelines more transparent. 
Summing Up
Apart from crafting an excellent promotion policy, you need to make sure your employees have a positive work environment for growth. It means more conferences, manager-employee sessions, company outings, and in-office games. You can also place a bulk office furniture order to upgrade the workspace's looks.   
Always ensure that whatever promotion policy you implement must benefit both the company and the employee. Development must not be one-sided, and it must serve everyone.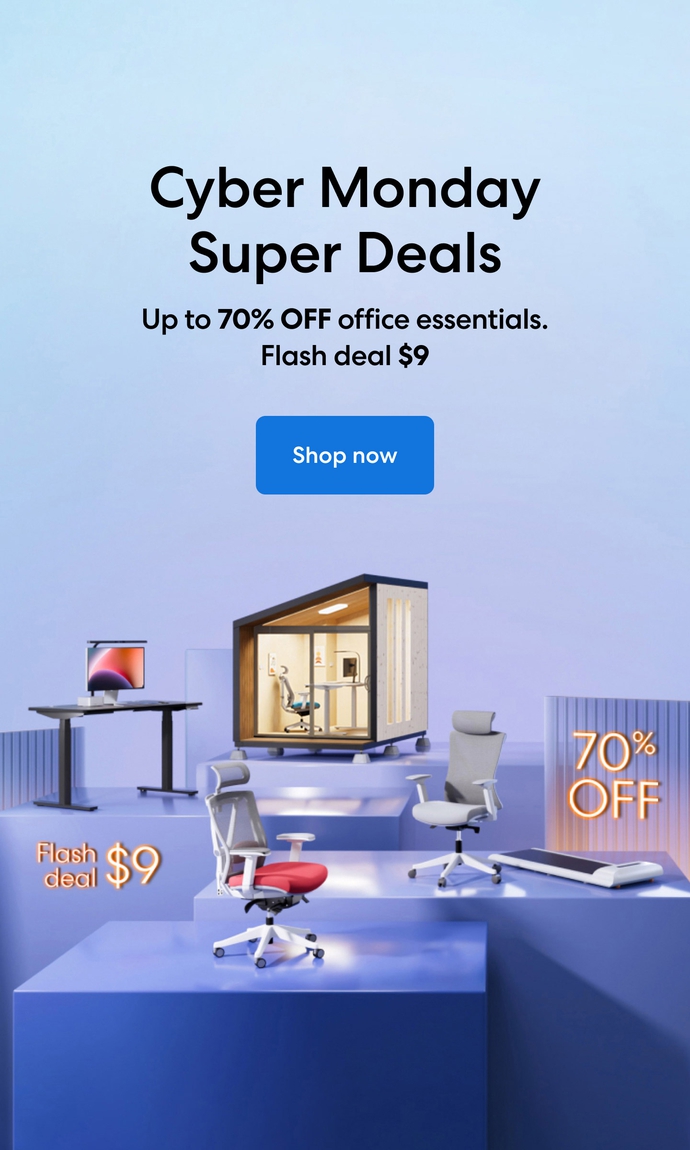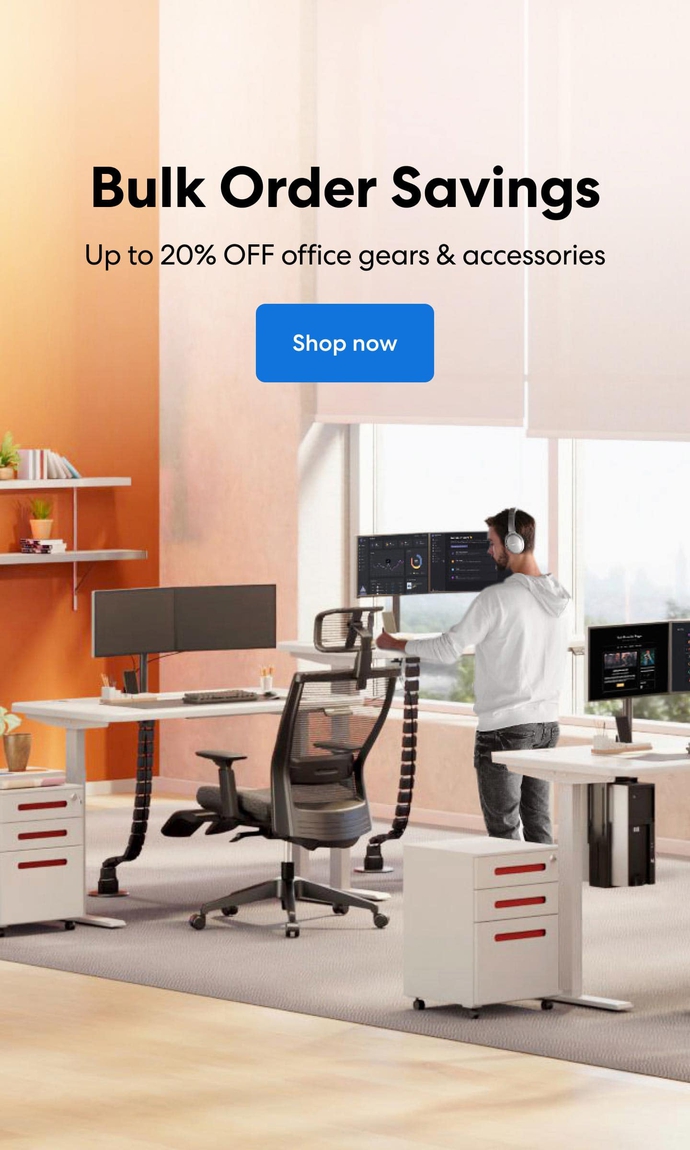 Subcribe newsletter and get $100 OFF.
Receive product updates, special offers, ergo tips, and inspiration form our team.