Workplace Inspiration
4 Simple Ways to Set up Home Office on A Budget

Autonomous
|
Oct 12, 2021
2,074 Views
Whoever you work with or whatever job you do, you need a pleasant, well-equipped room to accomplish your work. Since the inception of the pandemic, many organizations have embraced the concept of remote work; however, setting up a workstation can be expensive, so many individuals have created a home office on a budget. 
Your new home office doesn't have to cost a fortune to build. Although you do not need to have a separate area in your home - this is beneficial in avoiding some of the unforeseen issues of working from home. 
It is worthwhile to budget for your new workstation. After all, you may realize that remote work is not for you, and you may wish to return to your established office environment. 
Here is how to plan, budget, and save everything from equipment and modern office furniture to supplies for your home office. 
List What You Are Looking For a Home Office on a Budget
You can spend hours going around Pinterest through lovely, well-choreographed photographs of various decorating home office ideas. However, your needs in your home office may be very different from your social media presence. 
Do you need a designer couch in your office? You might not see clients at home unless you are a therapist. Do you need fresh everyday flowers? Not unless you are an influencer on Instagram. 
Some essential things people require for their home offices on a budget:
An area of work
You may need a desk or a table somewhere to complete your job. The extent to which the work surface is utilized depends on how sophisticated it is. In some home offices, all that is required is a little desk, if working on a computer is the main priority. A small desk is also perfect for jotting down notes; however, if you require a lot of space, consider an adjustable standing desk.
An ergonomic chair
Also, if you choose to get a standing desk, it is helpful to have the best budget home office chair to sit on occasionally. Your chair does not need to be packed with the latest ergonomic whistles or bells. However, it should be convenient and the right height for your workstation. When selecting your chair, consider practicality over appearance. A chair designed to be a dining room might look better than a workplace chair, but after a few hours sitting there, you may prefer the ergonomic chair for your office decorating on a budget.
Computer equipment
You require a desktop computer or laptop for most remote applications. It depends on how complicated your computer configuration is. Some workers need a printer, photocopier, or scanner (or a machine that does all three). Start with the most straightforward installation and upgrade for your office decorating on a budget when it becomes necessary.
Equipment of specialization
Some work kinds demand more specialized equipment for your home office on a budget such as photographers' lights, scientists' microscopes, beakers, and personal chefs' equipment.
Office supplies
Supplies are one of the important parts in decorating home office ideas. When it comes to office supplies, it is easy to go overboard, especially when you first set up your workplace. Usually, less-is-more is the ideal strategy for first-time home-office builders. Hence you might not wind up with a lifetime supply of yellow highlighters or a pile of sticky notes. Be realistic when you choose the supplies you need. If you do not commonly envision yourself mailing papers, you might wait until you have to send something to purchase envelopes
A secure document and file place
You should also have a few vital working documents even if you largely digitize your records. These documents require a place to reside, which is not ideally located on the corner of your desk. Investing in a lockable cabinet for files and critical data is a good idea. It may be even better if you get a fire-resistant one. Consider shelving or bookshelves along with cabinets so that you can store binders and books practically
Internet and telephone
You probably need a high-speed, dependable internet connection and a dedicated telephone line for your home office on a budget. One way to make business phone calls is to get a fixed alternative such as Skype or Google Voice. Your boss or customers do not have to call you to reach your mobile phone or home phone.
Office and home decoration
It is easy to go overboard when decorating on a budget. However, it is a little warm and welcoming, as you want to make your home office as you may be there every day for several hours. Put some appealing prints on your desk or home office wall décor to make your office a pleasant place to spend your time. 
Choose an Area
Where can you work at home? It would help if you had an area to handle all your equipment and allow you ample room for comfortable thinking and working. You may create your work area in an additional bedroom, a den, or a full cellar. Otherwise, it is time to become innovative. When considering a workstation, focus on the following criteria for home office layout ideas: 
Activity focus
How active is the space you plan to use for your desk setup ideas? Do people relax or wander routinely across the room when you are living with colleagues? The objective is to select the region of your home with a low level of traffic. If you do not have a fully independent room, a quiet kitchen or living room area can be appropriate.
Mind the Light
Peace, and calm are necessary, but your home office on a budget should also have enough light. If possible, choose a place with natural light, such as a window corner.
Avoid your bedroom
Do not use your room if feasible, especially if you have difficulty sleeping, as the National Sleep Foundation points out the negative implications of sleeping using electronic gadgets in your bedroom. A study published in 2015 in the Proceedings of the National Academy of Science showed that sleep was significantly influenced by utilizing light-emitting devices before bed. You want to avoid light-emitting tools as much as possible before bed, and that isn't easy when your workspace is immediately opposite your bed.
Set a room divider
A room divider can provide a sense of separation if you don't have a separate room to utilize as your workspace. Set a screen or other sort of room splitter to set up your workplace space from the rest of the room, especially if you must work where you sleep. You can set your workstation on one side of a huge bookcase in a living room or bedroom.
Convert a closet
Another alternative is to install a desk or work area in a tiny closet if space is at a premium. Even the smallest of closets might give sufficient space if you need to work at home. Just power off your laptop and shut the closet door after the working day is complete. 
Establish Your Budget
When you set up your home office on a budget, it can be tempting to overpay, especially when you are unsure what your numbers could be or what you need. It would be best to look at your household budget before you start searching for furniture and goods to see whether you have any funds to spend on an office. You can utilize the money that you have saved to pay for your new office set up in your home expenditure accounts or in saving accounts. 
The money, which would typically go towards your transportation and meals can be used for home office spending if you're no longer working. It is also useful to find discount codes and promotions to get the best deals possible. 
Decide how much you can spend, whether $100 or $1,000, on your new workspace. Then begin pricing the cost of what you require. List one-time and recurrent expenditures. 
You can find that the numbers are not aligned after examining your budget and comparing it with the costs of your necessities. If the amount you can spend is below the price, it helps make certain items a priority. 
Consider purchasing a desk from Ikea instead of West Elm if you have budget constraints. You can select a Chromebook instead of a MacBook Pro if you need a new laptop. However, you could require a MacBook if you are a professional photographer, but if you are a freelance writer, a Chromebook should be plenty. You can enjoy spending more time on an ergonomic chair if you are sitting at your workstation all day long. 
Your internet connection is another thing to consider. If you need the internet in any way, it pays for you to spend more in this area than anywhere else. Upgrading your connection to the quickest and most dependable one may be in your best interest. 
It is also advisable to search for a provider like Verizon for an unlimited mobile data package to utilize your phone as a hotspot. If your home internet is extinguished, this allows you to use your phone for emergency internet access until your internet service provider restores the connection. 
Best Ways to Save Money to Get a Home Office on a Budget
Used buy (or free)
The desk or chair used can be as robust as the new one. Older furnishings, in some situations, can be better than today's items. On websites such as Amazon and eBay, you can find well-used furniture. Free good quality furniture can also be found on Facebook via your local Buy Nothing team or applications like OfferUp, from private sellers. Just remember to practice social distancing when pickup or delivery is arranged
Ask around
An excellent source for low-cost or free office equipment can be your friend or family. Contact them and see whether they have anything on your list with which they might be separated from, then arrange a method to go there while considering the rules of social distance
Energetic products choice
Consider energy efficiency to get cheap home office ideas on the purchase price and save money throughout the product's life. A smaller laptop is less powerful and less expensive than, for example, a heavy desktop.
Ignore the designer office supplies
A cheap Bic pen works just as well as a fancy designer pen. You take notes just as detailed as those on a printed notepad as on a plain yellow sheet of paper.
Wait for sales
Wait for your office supplies to go on sale if you do not need something straight away. Furthermore, it could turn out you don't have to.
Get a chip-in for your employer
If you are a homeworker, ask what equipment and supplies your firm can offer. Often, you don't have to purchase your device, as a laptop or other devices may be given to you by your business to use. It doesn't harm to ask your firm what your supervisor wants you to do if you have nothing to say regarding equipment.
Negotiate your telephone or web services
Sometimes, you can save on your phone or internet services when you switch providers or bundle two services together. Even if you are with your present supplier for some time, you can phone and inquire about current prices or offers.
When possible, try to repurpose
You can have vintage furniture in your closet or cellar just waiting for a second life lease. A modest vintage kitchen table might be a desk in a small home office on a budget if the size is correct. The old bookcase of your kids can change into a cabinet with a little DIY elbow grease and a painted coat .
Final Thoughts
Whether you are a contractor or are ready to telecommute for the first time, it makes a big difference in your overall productivity to have a dedicated workstation in your house. While you must undoubtedly spend money to make this place, your budget does not have to go into debt. 
Budgeting and sticking to it might help you keep track of your expenditure when looking for cheap home office ideas. Concentrate on what you need and what can best allow you to do what your home office looks Pinterest-ready rather than what it may do.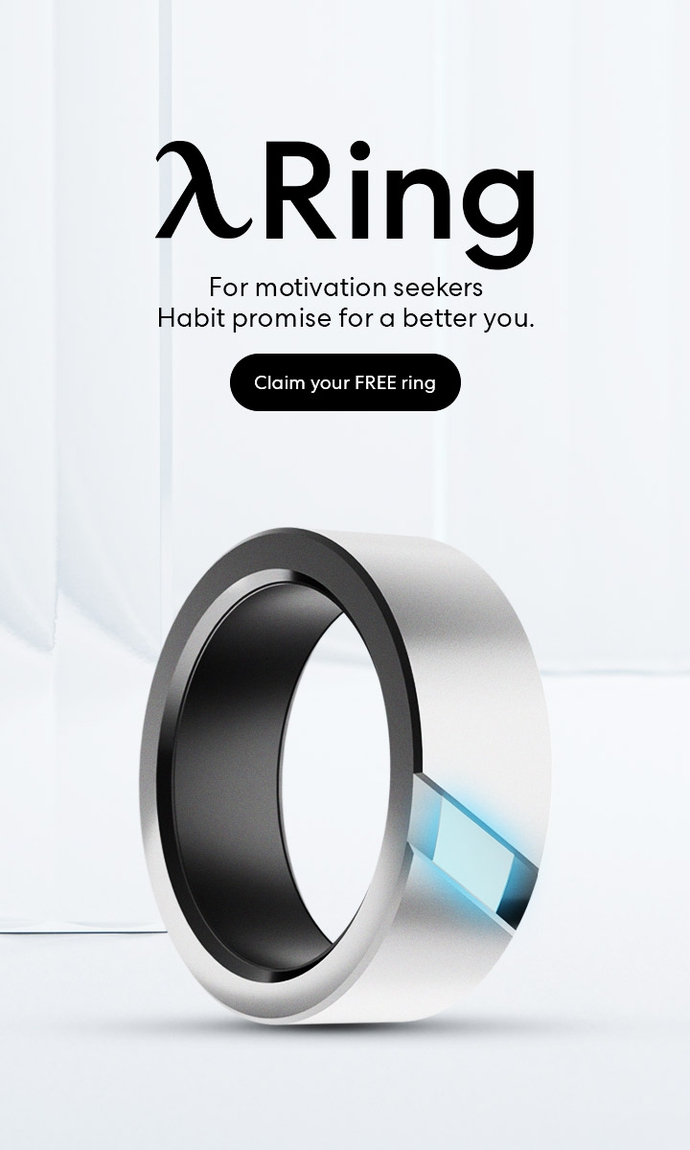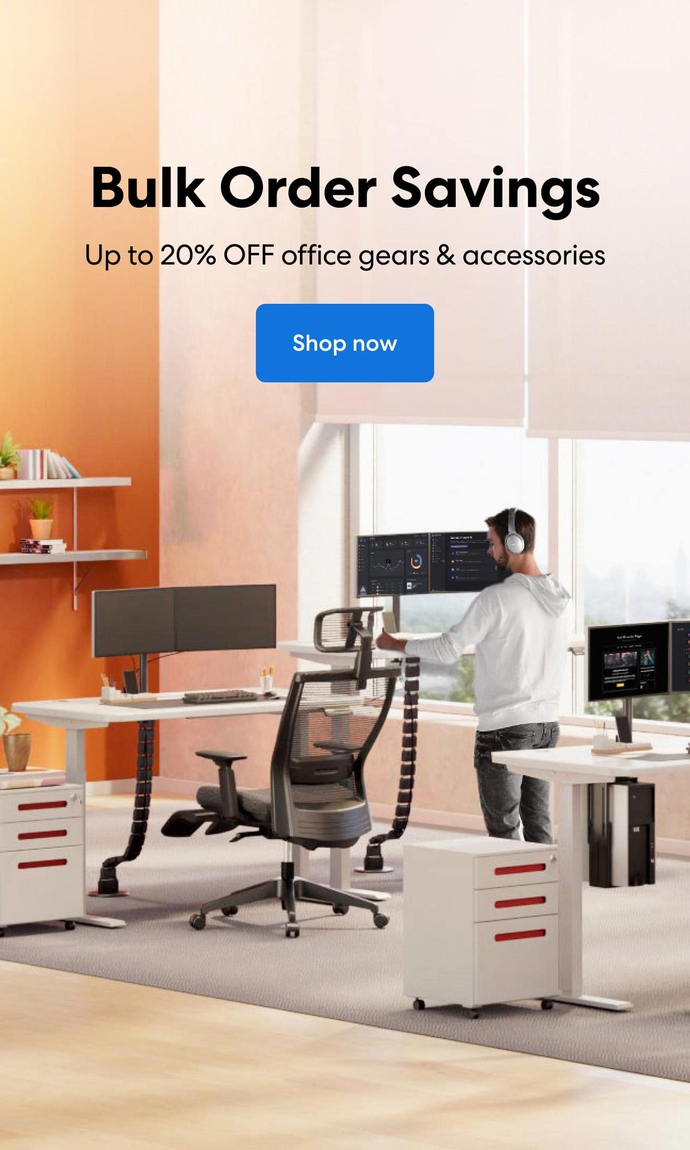 Subcribe newsletter and get $100 OFF.
Receive product updates, special offers, ergo tips, and inspiration form our team.