With working from home as an option for many individuals now, it is important to have a home office desk that suits your personal needs. Creating the perfect workspace is important because it can promote productivity and concentration. This post is made up of over 40 work from home desk ideas that can be used in any home office area.
40+ Amazing Home Office Desk Ideas for You
1.  Autonomous SmartDesk Core
Standing desks are a great way to get individuals on their feet while working from home. It promotes increased blood circulation and productivity. Also, this standing desk comes with the option of four different preset heights, perfect for multiple people to utilize. 
2.  Autonomous SmartDesk Pro
Unlike its predecessor, the SmartDesk Pro can lift 310lbs with ease. It is also equipped with mechanisms that allow it to be quieter as it changes its height. Additionally, it does go higher than the first option, so it's great for taller individuals. 
3.  Autonomous SmartDesk Corner
This corner standing desk is a great option for those that have a bit more space. Any individual can utilize the additional workspace that they are going to receive after purchasing this work from home desk idea. It is also great for gamers because it has more than enough room for a large PC setup. 
4.  Autonomous SmartDesk Core Duo
Space can be limited inside homes, so having a desk option that is great for two individuals is perfect. Home office double desks have become very popular because two individuals can have their working space without having to purchase two separate pieces of furniture. 
5.  Kirun Oak Console
This work from home desk idea is perfect for those really small places that need a desk. It's a great way to make sure an individual can have the right desk that does not take up precious real estate in their home. With a wood finish, this desk is a great staple piece.
6.  Wade Logan Maldonado Glass Desk
Glass work from home desk ideas are a great way to create a modern home office space. Individuals are looking for that modern home office desk that can best suit their needs, so having a glass desk is perfect to fit in with the current trends that are going around social media. 
7.  Canora Grey Writing Desk
A writing desk is also great for small spaces because they're not very large. They can be placed in corners or even under stairs, so individuals are now able to write at a desk instead of writing at the kitchen table. 
8.  Hago Modern L-Shaped Desk
This is another L-shaped desk option for those that have the room. Overall, this one is great for those looking to buy a desk on a budget. Also, an L-shaped home office desk design allows individuals to create the best home office setup because of all the space they are given.
9.  CB2 Novo Acrylic Folding Table
Having a folding desk is a great way to hide your workspace after completing all of your tasks. It can help with creating a boundary when it comes to work and home life balance. Also, it can be easily stored away at the end of the day. 
10.  Lifespan Treadmill Desk
A treadmill work from home desk idea is a great way to promote a healthy lifestyle while working from home because constant movement helps with blood circulation and the burning of calories. However, do not walk constantly because it's important to take those breaks and sit down while working as well.
11.  Eave Desk by MSDS Studio
This is great for those that are going for a very minimalist look. The light-colored wood and lack of drawers mean that individuals need to be very picky about what they want to display on their desk. However, it is also still a good idea to have some office desk décor even on a minimalist desk. 
12.  Wade Logan Oglethorpe Floating Desk
If an individual is running on little space, then this floating home office desk design is a great alternative. After fastening it to the wall, the desk is ready to be used. 
13.  Novogratz White Marble Athena Computer Desk
Everybody loves a little bit of faux marble because it brings a certain level of class into a room. This home office desk design is great if that is the vibe that the person wants. With its gold accented legs, many décor pieces can be added to make it even more luxurious. 
14.  Bush Furniture Office 500 L-Shaped Executive Desk
This L-shaped desk is a lot larger and wider than the previous options, so definitely make sure to check on the right home office desk placement before making this purchase. However, if this is a viable option, then it can serve as a great piece in a home office setup. 
15.  Melissa & Doug Child's Lift-Top Desk and Chair
With schools constantly switching from online and then in-person classes, it's important to have a desk for the little ones as well. This is a great alternative to sitting at the dining table because then it can differentiate school time and home time for the child. 
16.  Alera Quick Assemble Computer Workstation
Sometimes, a quick desk is needed if working from home is now the norm. Also, this desk comes with wheels, so it can be moved around the space. This is perfect for those in an apartment. 
17.  Safavieh Dean Black 2-Drawer Console Table
Another great home office desk design for those going for a minimalist look is this console table. It comes in a nice, black-colored finishing, so any accents that are purchased are a great way to stand out. Also, black goes with so many different spaces, so it can be easily placed in many rooms. 
18.  West Elm Industrial Storage Mini Desk
If you're looking for a simple yet elegant desk, this table is a great way to accomplish that goal. With its mango-wood top, it creates a fresh and inviting feeling when working, while the metal legs still give it that industrial touch. 
19.  Mid-Century Fold Out Desk
This is a great desk that also doubles up as a storage unit. With its pullout capabilities, it is great for hiding those papers and pens at the end of the day when your work is completed. Also, it can be found at Urban Outfitters. 
20.  Steelcase Currency Author Desk
If a clean and simple colored desk is what is desired, then this desk is a great option. Also, individuals can place storage underneath it. You may even add a home office desk chair that can keep anyone's back up straight and in a healthy position.
21.  The Container Store Driftwood & Platinum Elfa Wall-Mounted Desk
Small corner spaces are found a lot in apartments and townhouses, so utilize that space with this corner desk. It can easily fit into small spaces while also having shelves on top, so individuals can place their belongings above their workspace. 
22.  Zinus Jennifer modern Studio Collection Soho Rectangular Desk
Many individuals love that this desk gives them a lot of space to spread out their work. This is great for those that still use a lot of paper with their work. Engineers and real-estate developers can appreciate good desk space when completing their tasks. 
23.  BluDot Stash Desk
This is another great option for those that want a small and simple home office desk idea. The color is off-white with a wood finished top, so it can easily be molded into any space that it needs to be in. It is not large, so it is perfect for those that have a small space. 
24.  Monarch Specialties Metal Computer Desk
The storage is a plus for this home office desk idea. With three drawers available, it is a great way to organize all the work that needs to be completed. Also, the open design of this desk brings a nice feel to any room, while still being highly functional. 
25.  Jarvis Bamboo Standing Desk
With its white legs and bamboo top, it can bring a light and airy feel into a space. It does come with the ability to create presets for the height of the desk, which is handy, so the user just needs to press a button for the desk to go to the appropriate height. 
26.  SHW Electric Height-Adjustable Computer Desk
This home office desk idea is very similar to the previously mentioned desk, but it is a lot cheaper than the previous desk. Also, it rises quickly, which is a bonus because then, individuals do not need to wait long for their desk to rise to the perfect height. 
27.  Jensen Desk
A sleek home office desk idea is perfect for those that are going to a chic feel in their home office space. With a glass top and wooden legs, this desk is lovely to look at and is a great centerpiece. However, there is no storage, so additional storage might need to be purchased. 
28.  Andover Mills Suri Corner Desk
Having a corner desk is great because individuals can create a home office space in a home that is already full. With so many different colors available, there is sure to be one for every style. Also, it has a large enough top that can fit two full-size computer monitors. 
29.  CB2 Drommen Desk
If a large desk with a lot of desktop space is desired, then this desk is a great option. It can fit all those pieces of technology that so many people seem to have. Also, it has a ledge at the back, making it a great place to put small knick-knacks. 
30.  Ikea Fredde Desk
This home office desk idea is popular amongst the gaming community because it has the perfect place for monitors and their PC tower. Also, the additional shelves for subwoofers are always a bonus for those that like to listen to their music. 
31.  Granger Oak Desk
With trendy grass cloth drawers, this home office desk idea is a great staple for those creating a space with light colors and lots of foliage. Also, there is a secret compartment in the back for wires, so it is practical as well. 
32.  Floyd Standing Desk
Another standing desk to add to the recommendations is the Floyd Standing Desk. It comes with a light birch and white leg option, so this desk looks less office-like and gives off more of a home feeling. 
33.  Project 62 Loring Lift-Top Standing Desk
If a standing desk is a bit too expensive, then this desk is a good alternative. The top pops out for a more elevated surface area to be used. Also, the light oak version is a great piece to have in those rooms with light colors. 
34.  Mercury Row Cutrer Desk
This is an executive home office desk idea that speaks volumes. With its many drawers and rich wood color, this desk is going to be the focal point of any room. Also, its chunky design gives off a 1980s paralegal feel if that is what is desired. 
35.  Trenton Fold-Out Desk
If space is really limited, then this fold-out home office desk idea is a great option. It is easily screwed into the wall and the top can be pulled out for when an individual needs to work. Afterwards, pop the top of the desk back against the wall so that floor space isn't taken up by a pesky desk. 
36.  Kelly Clarkson Home Mila Secretary Desk
Some traditional-looking desks can be real statement pieces, and this is one of them. This secretary desk is of a true antique style, so it can be placed in your classic looking home, meaning you can live out those old-school vibes. 
37.  Mainstays Parsons Desk
Traditional home office desk ideas are not for everyone, so this minimalist desk is a great alternative. It is clean and affordable, so everyone can enjoy it. Also, there is one drawer for storing a keyboard or even a notepad. 
38.  Tate Corner Desk
Another corner home office desk idea for those small spaces that need a workspace. This is a great way to turn any nook into a lovely home office area. There is also a secret side outlet with two chargers for USBs.
 39.  AmazonBasics L-Shaped Computer Desk
This modern L-shaped desk is at a good price for those that want a product of this kind. Also, there are two different color options, so it can easily fit into multiple spaces. Additionally, the shelves on one end of the desk give the user some extra space to store objects and necessities. 
40.  Techni Mobili Writing Desk
With a hutch desk, there is a lot of storage available for the individual. It has drawers up top instead of underneath, so stretch out those legs when taking a break. Also, it comes in a nice wood finishing, so it can be placed in many different rooms. 
41.  Lommarp Desk
This small desk is great for spaces that need to be shared. It comes in multiple colors, so there is going to be the right one for all spaces. Also, there is a compartment that can hide small technology and cords. 
Conclusion
Having the right desk for any home office space is important because staying focused and productive is the key to better performance. With so many desk options out there, it can be difficult finding the right one, but making sure that it fits with your décor and room layout is one way to narrow down the available options.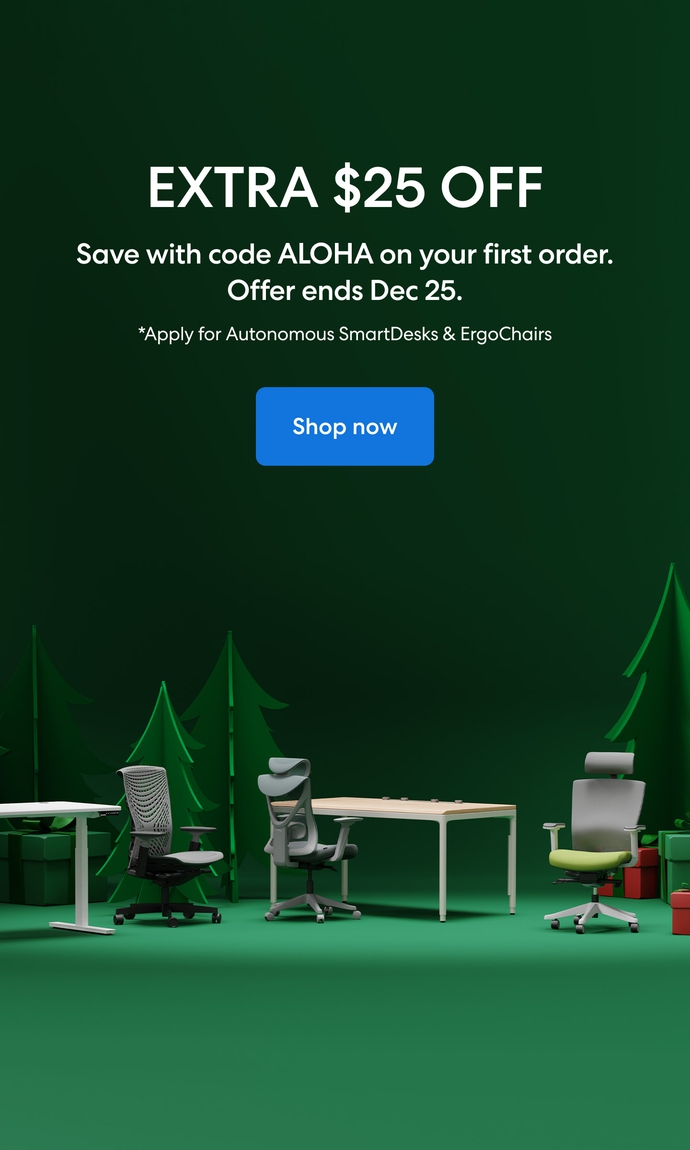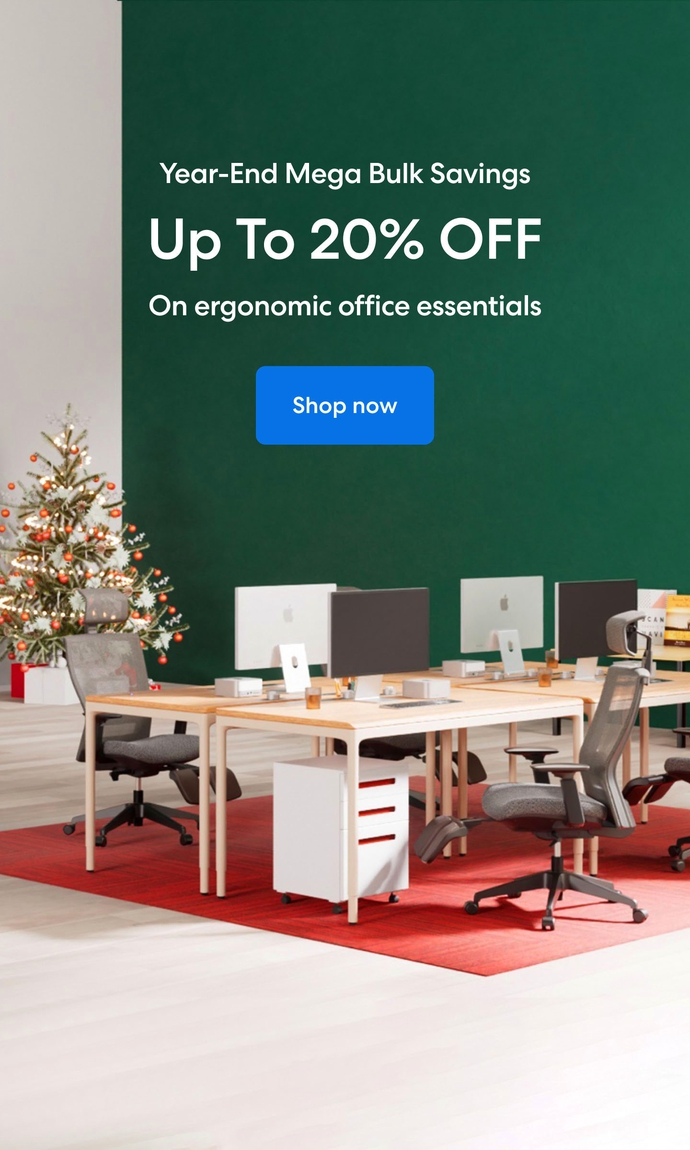 Subcribe newsletter and get $100 OFF.
Receive product updates, special offers, ergo tips, and inspiration form our team.