Workplace Inspiration
40+ Backyard Office Ideas for Home Office in 2023

Autonomous
|
Dec 24, 2021
1,613 Views
Working in a backyard office seems to be the new trend, and many people want new ideas to innovate their workspace and create a unique style. If you want your surroundings to be different and to adapt to your needs, you must choose the best alternatives.  
Read on, and find out the best trends you could follow, and the top items you can incorporate into your office space to make it look unique and beautiful.
40+ Backyard Office Ideas for Your Home Office
1. Add a Hammock
Your backyard office shed could change completely if you incorporate a hammock. You're probably not going to work from there (you need to prefer your back and neck from the unnecessary strain), but it's still a fantastic addition to your workspace. When you take a break, you can lie down and relax as the breeze distracts you. 
2. Get a Small Building
The best idea for a backyard home office is to get a prefab office shed. With the Autonomous pod, for example, you can separate yourself from the rest of your surroundings, which is the ideal alternative if you want to stay focused. 
An outdoor home office pod is fantastic if you want to make sure you designate a specific space for work and another one for fun. It helps you disconnect your mind while you complete your work to-dos, and when you're done, you can go outside and enjoy your patio.
3. An Open Building
Similar to a garden work pod, an open building allows you to enjoy the breeze while you're still inside your backyard home office. Thus, it's an enclosed space, but its open windows or doors let you feel the air on your skin. 
There are different pods available out there, but not all of them offer you what you need. You could, for example, book the Autonomous pod tour and get more information on the top-quality office space the brand offers, which is one of the best alternatives you have. 
4. Sliding Doors
Getting sliding doors might be a fantastic idea as well, especially if you want to separate yourself from your surroundings while still being able to take a look at your patio from time to time. 
5. Add Some Greens
Just because you're outside doesn't mean you can't add more greenery into the mix. You could get different office plants and locate them around your office, and it's a particularly fun addition when you're inside a small office building. 
6. Glass Doors
When glass doors surround you, you can admire your exteriors while still focusing on your work. Therefore, they're many people's favorites.  
Glass doors allow you to feel connected with nature while you're still on the inside of a building, so they're definitely an option to keep in mind for your backyard office pod. 
7. Get a Lounge Space
If you have enough space, you could organize your surroundings and organize a lounge. Consequently, when you want to get out of your backyard office building, you can sit down in there and relax for a while. 
8. Add Music or Sounds
A Bluetooth speaker or other speaker accessories might be a great alternative, especially if you already enjoy listening to something specific while you're working. Your backyard office can completely change if you incorporate new sounds or music. 
9. Use Your Surroundings to Your Favor
Putting together a backyard home office is not a one-day job, and you should try to take advantage of everything you have. Instead of fighting against your surroundings, look around and try to identify the things you can use, for example, the position of the sun. 
10. Flowers Are a Great Addition
Adding flower vases can boost your mood and even change the scent around you, especially if you're already inside a small office building. 
11. Separate Your Space
Regardless of whether you get a pod or not, you need to separate yourself from the space surrounding you. Otherwise, you might get distracted while you're trying to work. 
12. Get Bug Repellent
Being outside with a backyard office shed might sound good at first, but you need to guarantee you have bug repellent by your side if there are insects nearby. On the contrary, bites could either distract you from your to-do's or hinder your performance. 
13. Remember Stray Animals
When you have an office in your backyard, being in contact with nature is the point of it all. However, you must find a balance. Be careful around stray animals and try to not get distracted if they come by. 
14. Add Some Art to Your Surroundings
Your surroundings can completely change if you add some art in your backyard office shed. It all depends on the style you enjoy but incorporating paintings or sculptures into your backyard office is always a fantastic idea. 
15. Have a Space for Your Pets
Some people are used to having their pets by their side while they're working. If that's the case, then you should add a specific place for them in your backyard home office, for example, by grabbing some of their toys or food trays and putting them near you. 
16. Don't Worry about Small Spaces
Unfortunately, not everyone has a large patio to assemble a big backyard office building. However, just because your space is small doesn't mean you can't enjoy your time working outside. Use what you have and organize your surroundings the best way you can. 
17. Add an Umbrella
You need to shield yourself from the sun if you're working in a backyard home office, so adding an umbrella might be a fantastic idea. It can also protect your electronic devices from direct exposure to sunlight. 
18. Double Doors
Getting double doors installed might give your place a more elegant and luxurious appearance. Although that's not a style everyone looks for, if you enjoy it, you can incorporate it into your backyard home office. 
19. Go Online to Get Inspired
Each person has specific needs when it comes to the inspiring office space they want. Therefore, if you ever run out of ideas, go online and get inspired by what other workers have done. 
20. Hang Things Around You
Hanging decorative pieces is a fantastic option, and it's something many people find soothing. Dreamcatchers, for example, can both embellish your surroundings and be a fun addition to your workspace. 
21. Add Curtains
Curtains are a fantastic idea if you want to shield yourself from the sun, the wind, and if you want to feel cozy while you're working. The best part of getting them is that you can add them even if you work inside a backyard office pod. 
22. Use Ergonomic Furniture
Ergonomics are essential, whether you're outside or inside your home. Thus, the furniture you sit in while you're working must have the best features to guarantee your neck, back, and legs are always protected. 
23. Incorporate Iron Furniture as Well
If you do create a lounge space to relax, you could incorporate iron or other types of furniture in there. Since you're not sitting there during the whole day, it's a creative addition that could take the style of your backyard home office to the next level. 
24. Hang Lights
Hanging lights is a fantastic alternative because of two reasons. On the one hand, they're very beautiful, and on the other hand, they can brighten your workspace and help you enhance visibility. 
25. A Rustic Table Could Work for You
In some cases, people don't want an office desk for their backyard office. Fortunately, there are many other options, for example, a rustic table, which might look much better.
26. Add Globe Lights
Globe lights can make your backyard home office look completely different from any other, and they also give your surroundings a rustic touch. Furthermore, they brighten your workspace, and that helps you see better. 
27. Colorful Touches Can Change Everything
Adding some touches of color here and there can change the whole appearance of how your office looks in your backyard. If you choose a specific color palette, it can be a very fun process. 
28. Vintage Furniture Looks Wonderful
Instead of going for specific colors, you could choose a precise kind of furniture, for example, items with a vintage style look. Your backyard might look as if taken from a postcard! 
29. Add a Couch
A couch can be a fantastic addition, especially if you're already assembling a lounge space. When you take breaks, you can lie down and even take a nap. 
30. Pillows Might Be a Great Extra
If you're already getting a couch or some chairs, throwing some pillows into the mix can be a great extra. They're a great decorative item, and they also make your space look comfier. 
31. Go Wild with Color
Some people go for vintage looks, but others want brightly-colored office space. Fortunately, with a backyard office, you can get whatever you want, so why not go crazy and choose many different colors? 
32. Use Black and White Only
You might prefer more neutral home workspaces, and in that case, you can use black and white furniture only when you're organizing your backyard home office. Adding just a couple of color splashes here and there might make your surroundings look incredible. 
33. Add Some Candles
Candles give your space a slightly romantic look, and they also provide you with more light. Thus, you can add them if you already have good lighting, and when the night comes, you can enjoy their glow and relax after a long workday. 
34. Plaid Cushions Are Fun
Getting plaid cushions is also a fun idea you can incorporate if you want your backyard office building to look different from the rest. The patterns can make your space look joyful without being too distracting or extravagant. 
35. A Wicker Lounge Might Be Fantastic
Although organizing a lounge in a backyard home office is not the ideal alternative for everyone, if you are doing it, you could add wicker furniture.  
Wicker furniture is a great addition if you're outside since it perfectly matches the greenery around you. Moreover, sofas and chairs allow you to relax when you're taking a break from your to-do's, so you should definitely try them out. 
36. Incorporate a Hanging Egg
You probably don't want to work from a hanging egg, but that doesn't mean it's not a fun addition to your workspace. On the contrary, it's an incredible and innovative piece of furniture you could incorporate and use while you're on a breakin your prefab backyard office. 
37. Go for a Southwestern Style
Going for a southwestern style is something many people choose when assembling their backyard office, especially since it can perfectly match the plants and grass that surround them. It could be the right option for you too!
38. Neutral Tones Can Be Relaxing
If you prefer your space to be completely relaxing, having lumbar support pillows and furniture only on neutral tones might be the ideal solution. You could, for example, decorate everything in shades of light grey or brown. 
39. Accent Your Spaces with a Specific Color
To change your backyard home office, you could accent specific parts of your space with the color you choose. It's a particularly good idea if your modern office furniture is not multicolored since it can make your workspace look more fun. 
40. Add Benches
Benches for a prefab backyard office are another great addition, especially if you want a place to relax. Even if you don't have a lounge, you can add a small bench inside your backyard office pod and sit there when you take a break.
41. Low Tables for Your Lounge
Many people's definition of a break includes a low table and a cup of coffee, and your backyard home office can incorporate that as well. Add low tables in your lounge area and enjoy your time when you're resting after long work hours. 
Keynote Takeaways
Having an office outside like a prefab backyard office can be a very fun experience, especially if you're evaluating different ideas to choose the style you want to go for. However, you need to consider all your options and pick the best one, while still guaranteeing you're having fun!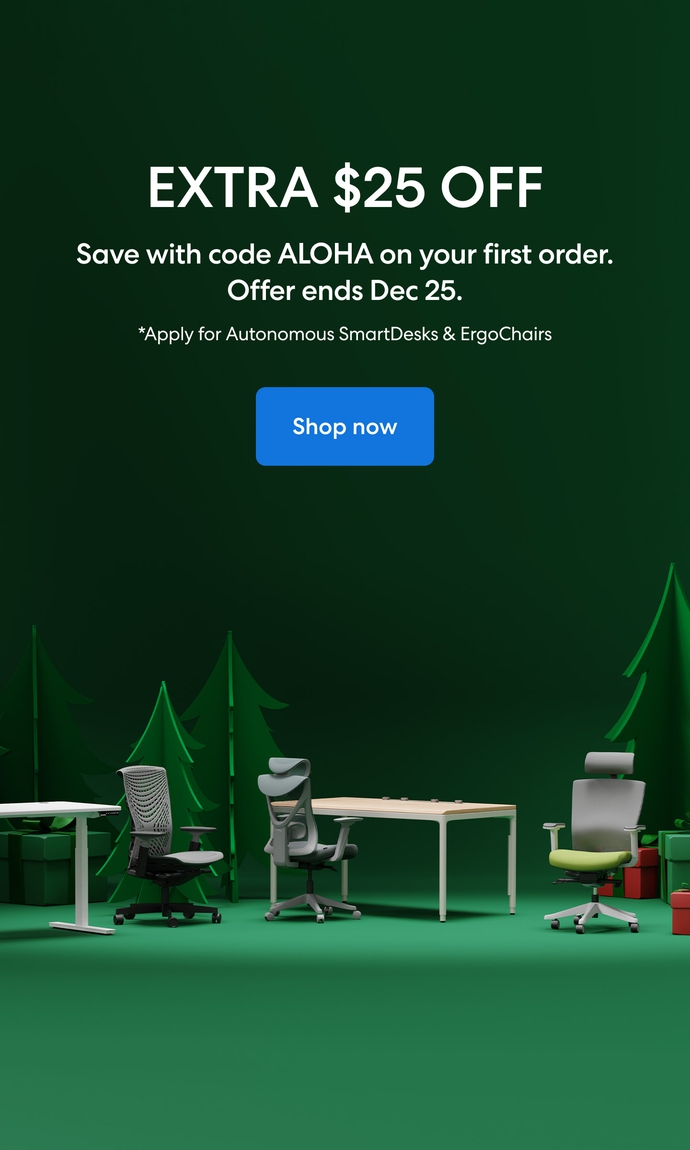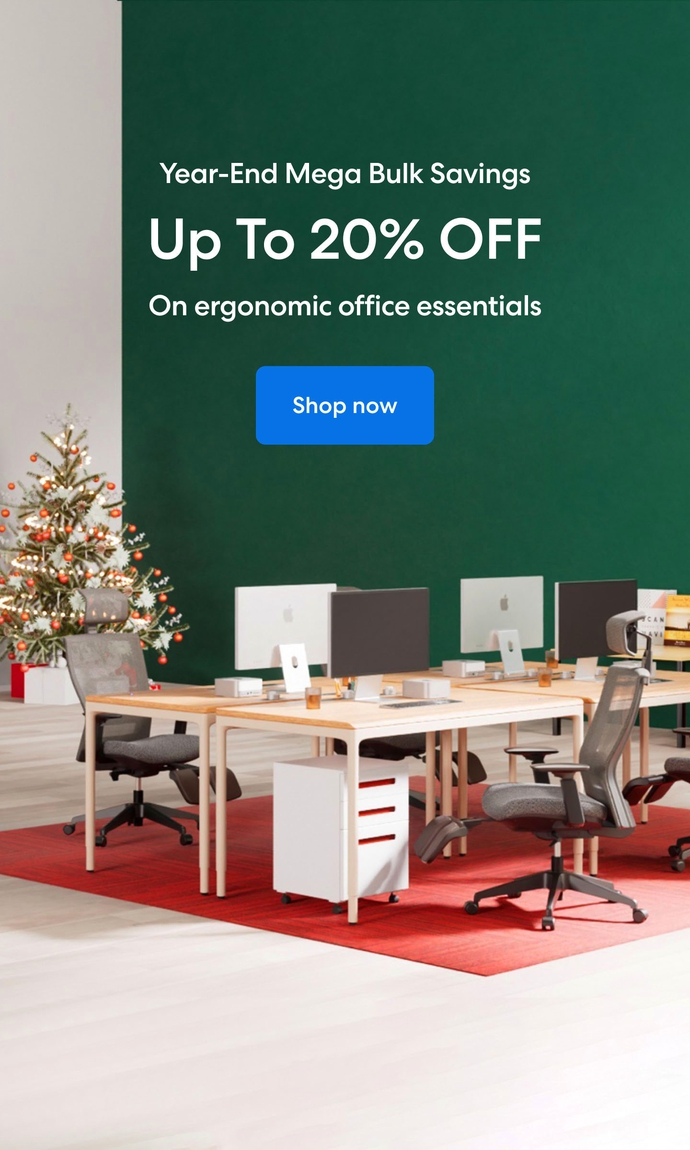 Subcribe newsletter and get $100 OFF.
Receive product updates, special offers, ergo tips, and inspiration form our team.