Smart Products
The 5 Best Computer Desks with USB Ports at Autonomous

Autonomous
|
Sep 23, 2022
1,433 Views
It would help if you didn't complicate your workstation or gaming arrangement or make it inconvenient. Investing in a well-designed desk with a USB port for work or e-gaming is something you should consider to attain an innovative workstation that replaces cable trays and other wire clutter. You cannot just purchase the first workstation you see online on a rather cheap offer, regardless of whether you put it into use for business or gaming.
Your desk should ideally be sturdy, appropriately sized for your room, and have adequate functionality options such as drawers. There are many different desks available, but if you don't get to choose wisely, you can end up squandering away a lot of money on a bland tabletop. Only a few desk options satisfy your requirements regarding features, dimensions, and price range, so it's critical to understand what to search for.
This article has compiled several well-regarded and aesthetically pleasing USB charging desk options available on Autonomous. We have everything you need, whether you're searching for something inexpensive or want to spend a bit more on something fancier, such as a standing desk with an under-desk charging station.
The 5 Leading Desks with USB Ports Available on the Autonomous
It makes sense that increasing numbers of individuals are carefully contemplating the workstations they would like in their workspaces, given the prevalence of distance learning and working remotely. Each of the following is a great desk USB charging station to help charge your gadgets on the go.
Any simple workstation won't do, though. Finding the greatest office desk is crucial to start on the path toward productivity, so use your creativity! According to the floor space, storage capacity, size, layout, and other factors, the following small standing desk models from Autonomous listed below are the ideal options for you.
1. Northread Standing Desk with Drawers
USB & Type-C Charging Port: You'll be able to control anything once you've got this workstation. This desk from the Northread Store features a stylish panel with up/down motions; an LED display panel; four memory elevation presets for quick adjustability, and USB connections. This standing desk with drawers features three distinct USB ports for broad gadget compatibility, sparing the clutter and aggravation of those tangled cables in your under-desk area. It also has a seamless adjustable height mechanism that allows you to change the elevation from a variety of 27.2" to 44.9" to better meet your various needs. This standing workstation will significantly alter how you operate and enhance your computer-intensive way of life while meeting your demands.
2. Northread Glass Top Standing Desk with Drawer & USB Charger
The exquisite glass top standing desk with drawer & USB charger has curved corners for both safety and convenience. The table also has a secret pull-out compartment to provide additional capacity and keep your paperwork organized. This gorgeous glass sit-stand worktop with storage also features an under-desk USB charging station. In addition to being height-adjustable, this desk has a wireless charging pad built into the workpiece surface, allowing you to conveniently charge your cell phone without having to deal with messy cables. It comes equipped with a stylish touch screen that incorporates instantaneous up/down motions, an LED display, three memory altitude presets for simple adjustability, as well as a lock feature to avoid accidents. It has a sturdy yet elegant quick elevation system.
3. ApexDesk CompactDesk: Touchscreen Control & USB Charging Port
The desk has a sophisticated touch screen, 5 configurable keys, and 3 reversible memory settings for various preferred desk elevations displayed on the LCD. With a rising frequency of 18mm/s, the elevation may be adjusted from 30-47.7" tall. The desktop has dimensions of 47.2", 23.6", and 28.5" in breadth, thickness, and height. The ApexDesk compact desk with USB charging ports is tiny enough to fit in a small place while being spacious enough to support two displays and serve as a perfectly functioning workstation for the home or business. The top has an MDF core covered in resin that resists scratches. The table is incredibly sturdy because of its inverted Y-shaped legs. The dual crossbars significantly increase its sturdiness. The bottom of the legs includes leveling feet that may be modified to create firm contact with the flooring.
4. LifeDesk SmartLegs 1 ER with Top
The expanded range height adjustable, embedded ergonomic software for alerts to sit or stand, including memory presets, makes this among the most sophisticated SmartLegs desks yet. This desktop can serve as a reminder for users to often alternate among both sitting and standing positions, encouraging perfect posture with ergonomically sound configurations in both situations. It has a corner tabletop and a rectangular powder coat built-in desk to easily accommodate PCs and multiple displays. Additionally, it has a convenient controller riser, a cup holder, holes for electrical wiring, and a headset connector on one side.
5. EUREKA Ultra Long CompactDesk: Programmable Keypad
A quick, smooth, and stable height-adjustable mechanism with a weight capacity of up to 220 lbs are provided by the innovative high-performance dual-motor technology of this desk. The controller of this EUREKA Ultra Long CompactDesk: Programmable Keypad features two memory settings for your seating and standing positions along with 2 USB ports to recharge your gadgets, making it simple to keep a balanced and comfy stance and keeping you engaged and motivated. Both single screen and dual monitor configurations may fit on this ergonomically designed monitor riser. The ergo monitor riser encourages good posture and frees up valuable workspace by lifting your displays to a line of sight. The screen riser's RGB luminance improves the surrounding area and enables you to adjust the ambiance of your arrangement with the touch of a button.
Bottom Up
You may find a computer desk with USB ports in various prices and designs, so decide how much you'd like to spend before starting your quest. Next, consider how frequently you use the table and for what purposes. Will that be widely relied upon, or will it be used occasionally?
When selecting one for home office use, consider the devices and documents the workstation will need to accommodate and whether it can charge your gadgets on the go. You'll need a bigger workstation with more space if you require two displays in conjunction with a laptop and a desktop computer.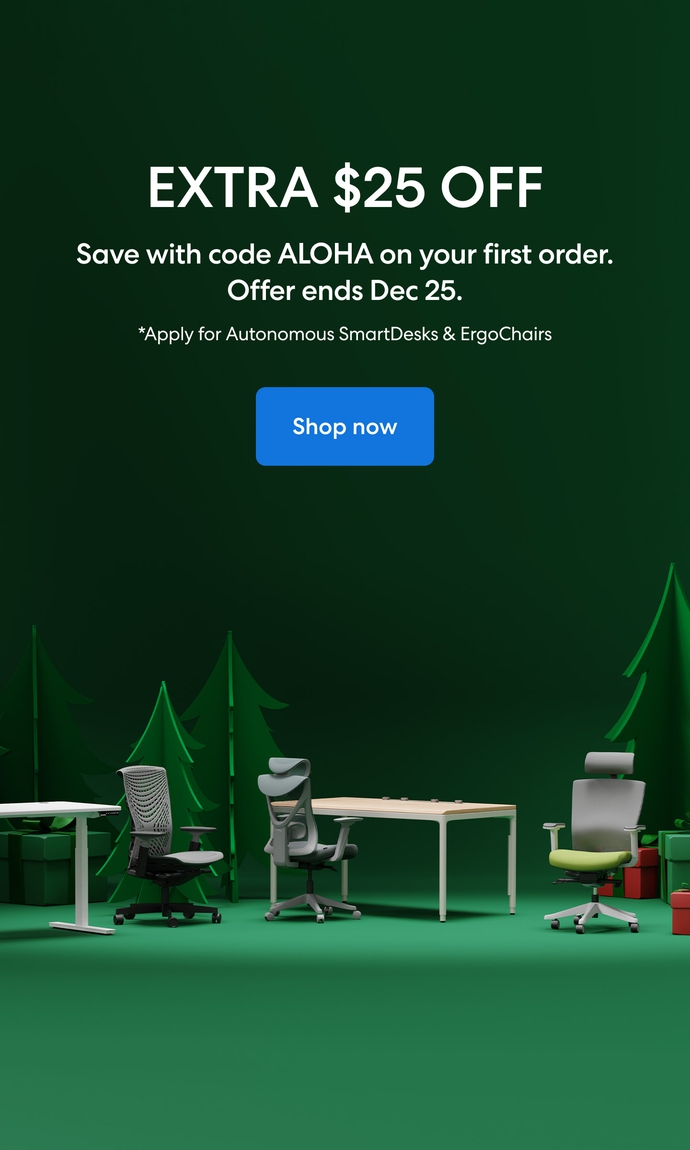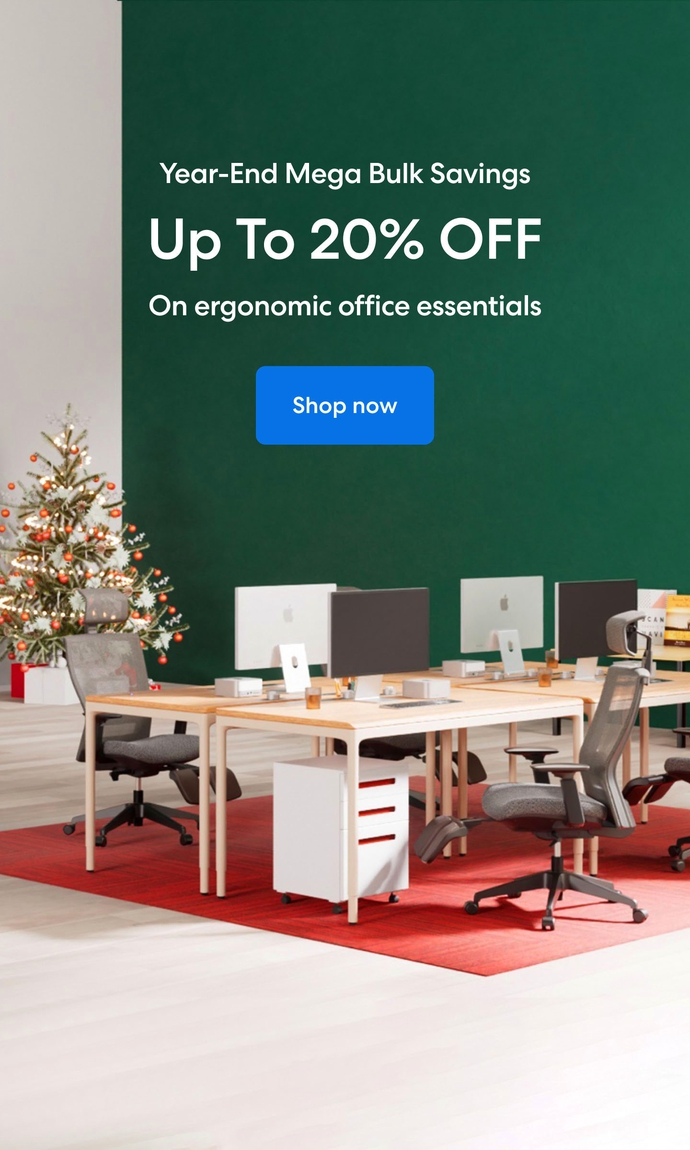 Subcribe newsletter and get $100 OFF.
Receive product updates, special offers, ergo tips, and inspiration form our team.