Smart Products
The Five Best Stores Offering Office Chair for Sale in 2023

Autonomous
|
Sep 17, 2023
1,398 Views
Arguably the most important item in any office is a high-quality ergonomic office chair. Whether you work from home or in a commercial office space, being a comfortable mattress - for more reasons than you might think. 
Even spending a short time each day sitting on an unsuitable chair can leave people with back pain, muscle strain, and diminished mental well-being. It is also harder to focus and be productive at work if you are distracted by aches and pains or trying to find a comfortable position. 
It is because of all this that investing in great office chairs for yourself and your employees is a must - but where are the best places to look? Here are five of the best online stores with a great office chair for sale in 2023, plus a few hints and tips for things to think about when buying desk chairs.
The Best Stores Offering Office Chair for Sale
1. Autonomous
Autonomous is a leading provider of premium-quality office furniture and accessories, and there is more than one excellent desk chair for sale on the website. The brand is known for its impressive ergonomic modern designs across the entire product range, but the ergonomic office chairs are the cream of the crop.  
Why Choose Autonomous?
There are several types of ergonomic office chair for sale, each with an impressive range of features and ultra-stylish design.
The chairs are dynamic, mobile, and earth-friendly.
All Autonomous chairs come with a one or two-year warranty.
Special discount deals are available when you place a bulk office furniture offer.
Value for money is something Autonomous clients can also depend on.
Every design element enhances comfort and support for the best user experience. 
Best Sellers
Here are the three best-selling and highest-recommended office chairs for sale on the Autonomous website. 
ErgoChair Pro: The best-buy ergonomic chair on the market today is the Pro version of the ErgoChair by Autonomous. It has everything a premium ergonomic chair should have at a much lower price - including eco-friendly woven mesh backing, fully adjustable supportive settings, and technology-backed control that cannot be beaten. You can save up to 7.5% when you order in bulk.
ErgoChair Plus: Our second best ergonomic chair money can buy is the Autonomous ErgoChair Plus. It has the same great ergonomic features as the Pro version but in a different shape for modern office aesthetics.
ErgoChair Core: If you are looking for the best ergonomic office chair on a budget, the ErgoChair Core takes the top spot. At only $299 for a single order, the sleek, simple, and supportive design is perfect for office suites and conference rooms.
2. BizChair 
BizChair is a global furniture seller based in Georgia, USA, that specializes in high-quality, low-cost chairs of every shape and size. Variety is the key to success at BizChair, along with reliable fast shipping and competitive pricing. There is a range of brand-name chairs sold through the website, along with some simpler designs produced independently. 
Why Choose BizChair?
There is a fantastic selection of desk chairs for sale.
Many of the options are super budget-friendly.
You can find everything from desk stools to executive office chairs and premium gaming chairs.
Delivery is tracked easily online.
Most branded chairs are available through BizChair at slightly discounted prices, even if you only buy one. 
Best Sellers
Because of the sheer volume of chairs on sale, there are far too many best-sellers to list! That said, here are three of the top-selling office chairs on BizChair with the best reviews. 
Mid-back Mesh Multifunctional Executive Swivel Chair ($175.71-$189.99)
Hercules 24/7 Intensive Use Big & Tall Executive Ergonomic Chair ($377.14)
Mid-back Mesh Swivel Ergonomic Task Office Chair ($149.99-$169.99) 
3. Humanscale
Humanscale is a well-known chair brand selling stylish but simple chairs. There are multiple designs, fabrics, and features to choose from, but almost all of them are adjustable with great ergonomic features. Some chairs are quite expensive, but you can occasionally find discounts available through the official website. 
Why Choose Humanscale?
Delivery is free on most chairs.
Many chairs come with 15-year warranties.
There are showrooms in some major cities where you can view and try the chairs.
You have 30 days to return your chair if you don't like it.
Comfort is the top priority at Humanscale, and the chair designs reflect that.
Best Sellers
Like the other companies on this list, Humanscale is excellent for variety. These three chairs are among the highlights of the product range. 
Freedom Headrest (from $1634)
Liberty Task (from $1342)
Diffrient World (from $1127)
4. Furniture Wholesale Group
The Furniture Wholesale Group is based in Texas and delivers office chairs (and other things) across the USA. It is specifically set up for wholesale purchases, sending quotes based on the number of products ordered rather than advertising individual costs. That doesn't mean you can't buy just one of the great chairs offered, but you may not get as good a deal if you do. 
Why Choose a Furniture Wholesale Group?
It is a great place to save money on bulk orders if you need to kit out an entire office.
There are several brands available from office chair manufacturers that work with the Furniture Wholesale Group.
You can find a range of office seating styles all in one place.
The company also offers layout design services to help you find the right chairs for the right places. 
Best Sellers
Of every office chair for sale through the Furniture Wholesale Group, these three are the fan favorites. All prices are by quote only. 
9t05 Cortina Executive Office Chair
CD Razor Task Chair
OPS Vesta Chair 
5. X-Chair
The fifth and final best store for buying office chairs in 2023 is X-Chair - another premium brand that designs and manufactures excellent desk chairs for workspaces. Some of this brand's chairs can be a bit pricey, but they come with many great bonus features to make life easier and more comfortable. You can buy online or through one of many dealers and partners throughout the US.  
Why Choose X-Chair?
The price range has something for everyone.
Fast shipping is available to most US locations (within seven business days).
There is a 30-day money-back guarantee on every desk chair for sale at X-Chair.
Try chairs for yourself before you buy when you visit one of many X-Chair retail details and partners.
X-Chair designs are durable, dependable, and technology-driven.
Quotes are available for corporate buys looking to buy multiple items for a better price. 
Best Sellers
Here are the three standout sellers from X-Chair. 
X-Tech Ultimate Executive Office Chair (from $1899)
X1 Flex Mesh Office Chair (from $729)
X4 Leather Executive Office Chair (from $1199)
Things to Consider Before Buying an Office Chair
When the time comes to buy a new office chair, either for your home or private office or to kit out your commercial space for the whole team, the volume of choice can feel overwhelming. There are plenty of choices available, but asking yourself a few questions about what you really want and need before you start the search can do you a world of good.  
Although a desk chair for sale from one store may seem exactly like another, they should not be compared to one another exactly. Understanding the differences between chairs and the types of features available can help narrow the search and pair you up with the perfect pick. 
These are some of the key elements of office chair design to consider when looking for an office chair for sale in 2023.
Material
Fabric choice matters, and some are more appropriate for long working hours than others. Some prefer leather - a particularly popular choice in the executive office chair category), and others like something more breathable and durable, such as mesh or TPE. 
Some fabrics are also much easier to keep clean and sanitize than others, which is an important consideration in shared offices where people swap or share desks and chairs.
Height Range
Most good office chairs have adjustable heights that work for most people, but if you are especially short or tall, you may need something that goes beyond the average range. It is also important to pick a chair that can sit at the right height for your desk.  
Weight Capacity
Big and tall office workers sometimes need to look for an ergonomic or executive office chair for sale that can support heavier-than-average weights. Executive and gaming chairs are usually the best for those who need a lot of support, with some having limits right up to 400 or 500 Lbs.  
Back and Neck Support
One of the most important features of an ergonomic chair is the flexible back support. Everyone needs a chair that keeps their spine and neck supported and comfortable over long hours. Otherwise, they could end up with pain, poor posture, and other long-term problems. 
Depending on your needs, you may require extra lumbar padding or special support features- something the best office chair for sciatica or chronic lower back pain can provide, but not every desk chair for sale has.
Adjustable Features
People's bodies are unique, and if you look around your office, probably no two people have exactly the same proportions. That is why adjustable office chairs are preferable- especially the height, seat depth, armrest setting, and headrests. 
Even if you are only looking for a chair for yourself, it is still vital to pick one that can adjust to fit you as if it were made for you. 
Frequently Asked Questions
Do I need to buy an office chair that reclines?
Although a reclining desk chair has many benefits, it is not one of the must-have features in every situation. It is a good idea to buy a chair that has at least some tilt range so you can move it to support your back at your preferred working angle. 
A fully reclinable chair is best in home offices or private offices for people who spend long hours and like to relax a little during well-earned breaks. 
How can I save money when buying chairs for the office?
Many stores offer deals on wholesale office chairs, so if you are buying multiple chairs to kit out an office, it is worth looking into what corporate deals are available. You can also save money by buying older versions of office chairs. They may not have as many features as the most up-to-date models, but the basic essentials should be there if you buy from a high-quality brand such as Autonomous. 
What type of desk chair is best in a home office?
The great thing about home offices is the fact you can design them exactly how you want them - office chairs included! No one home office chair for sale is better than the rest because it depends on what you like best.  
Generally speaking, home office chairs should be versatile, easy to move around, and comfy enough to keep you motivated and productive throughout your working session. An ergonomic chair of any style will do the job. 
Where can I find an ergonomic office chair for sale at a good price?
You can find excellent value-for-money ergonomic office chairs at Autonomous and various other stores mentioned on this list. Check for current deals and bulk-buy offers to save a little more!
Final Thoughts
One thing is clear: there is no shortage of excellent chairs for sale, and you have plenty of stores to choose from to find one. Finding an office chair for sale in 2023 is easy, and the quality of products just keeps getting better. 
Autonomous is a leading ergonomic office chair store and much more, and the three chairs mentioned on our list tick all the boxes. They are comfortable, supportive, stylish, and affordable, and it is worth checking out what else the store has on offer to help you upgrade your workspace!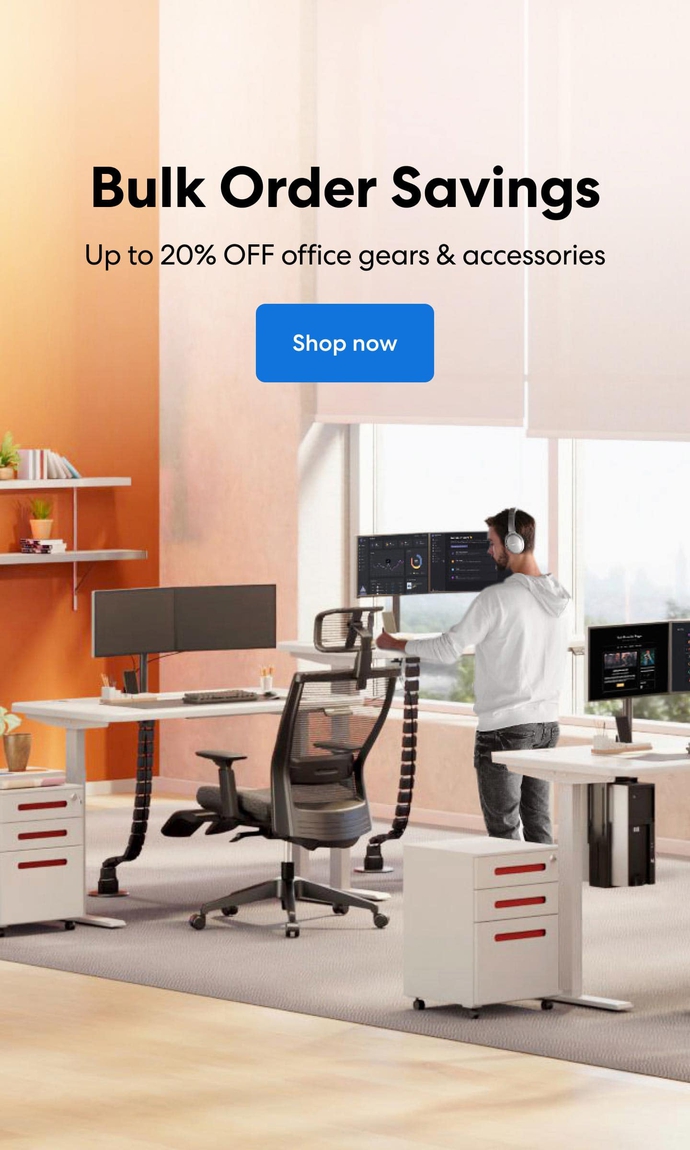 Subcribe newsletter and get $100 OFF.
Receive product updates, special offers, ergo tips, and inspiration form our team.