Smart Products
5 Black High Back Office Chairs (with Review & Rating)

Autonomous
|
May 18, 2021
1,746 Views
Buying an optimal office chair is a vital thing whether you're working at home or in a company office. There are hundreds of different designs on the market today, meaning that you have a lot of possibilities of taking your comfort and style to the max. One of the most remarkable trends for this year is the black high back office chair.
Ergonomics have played a big part in peoples' lives recently, especially considering that many people are spending a number of hours working in their office. However, some people don't just want a comfortable computer chair, they want to give their office more personality, and that's what the design is for.
A black high back ergonomic chair can provide both the looks and the comfort you need for your long working sessions. Still, there are many options to choose from; if you want to know what the best tall black office chair is for you, keep reading this article!
Why Are Ergonomics Important?
Many people worldwide spend most of their life sitting, even if they don't notice. Office workers tend to stay eight hours or more a day writing on their computer. While sitting isn't bad by itself, doing it for several hours each day can be harmful for your physical health.
There are many methods to mitigate the risks of suffering a physical injury from sitting for too long, such as take breaks, stretch your body, or switch to a standing position. However, one of the most popular and effective methods to help you work comfortably is adopting ergonomics in your office.
Ergonomics refers to the process of designing a workplace in a way that it optimizes human and system performance, and that includes physical comfort. Working with prolonged muscle straining can cause bad moods, unproductivity, stress, and others; by implementing ergonomics, you're making sure that your office is optimized for you to work appropriately for as long as required.
There are many benefits to ergonomics, and they all can help employers and employees feel better while they work, increasing productivity and physical comfort. Some of those benefits include:
Boosted mood.

Better energy.

Improved productivity.

Decreased chances of suffering a physical injury.
Some popular things that you can do to start an ergonomic lifestyle are the following:
Investing in a black high back office chair.

Investing in a standing desk.

Improving your posture while sitting.

Engaging in active movement between working sessions.
Why Choose Black for Your Chair?
Now that you know why you should adopt ergonomics into your life, it's time to dwell on the specifics. As mentioned before, if you're planning on buying an ergonomic chair, there are many designs to choose from.
Office workers tend to use black colors for their chairs, but do you know why that is? Black has always been a prominent color when it comes to executive workplaces, but it has also found its way into small offices and home offices.
According to color psychology, black is often associated with power, sophistication, or even elegance. In essence, office workers tend to use black-colored equipment since it can psychologically represent power, authority, and luxury. This doesn't mean that you have to change all your equipment to black colors, but it's often the best color choice for office settings.
If you buy a black mesh high back chair, you're ensuring comfort and elegance wherever you put it. Overall, the important thing is that you feel good while working; if a black high back desk chair is an attractive option for you, go for it since it can build a productive work environment and help you feel more productive and comfortable at work.
What Are the Benefits of Purchasing a Black High Back Office Chair?
Finally, we have the "High back" component of the chair. A black high back ergonomic chair is one of the most popular choices for office workers since it provides full support for your back, including the lumbar muscles, your high back, and even your neck.
These chairs often come with adjustable range, allowing workers to adapt to any working conditions without jeopardizing their back's position. It's important to differentiate high back-office chairs from regular chairs; keep in mind that not all ergonomic chairs offer high back support.
Some ergonomic chairs focus on providing full back support (As the ones we're going to show you in this article), other companies focus on delivering a high-quality black office chair with armrests, and others simply go for a simple yet effective design.
All of these options are great for your body, but if you want to feel as comfortable as possible on the long run, invest in an office chair with high back since it provides full support for your back and neck muscles. These muscles tend to wear down easily, so you need to take care of them first.
Pros and Cons of Black High Back Office Chairs
Pros
Luxurious design.

Full back support.

Increased working performance.

Improved mood and energy levels.

Decreased anxiety.
Cons
Your body may still feel uncomfortable after some time if you sit for too many hours.

Some of these chairs are expensive.
Planning on Buying a Black High Back Office Chair? Consider the Following Features
When it comes to purchasing an ergonomic office chair, you may have a hard time choosing one at first since there are way too many options available. We want you to purchase a tall black office chair that fits your needs, so here is a small list of factors that you must consider before making your final decision:
Design
You're not going to feel comfortable in your chair if you don't even like it in the first place. The first thing that you need to assess is the chair's design. Typically, a black high back desk chair has amazing designs for every user type, so you're not going to have an issue with that. Still, make sure to choose something you like and feel comfortable with.
Material
Each black office chair with high back offers slightly different build materials that may or may not benefit you. For example, fabric mesh is an excellent build material for people who want to improve back breathability. However, some people prefer leather material on their chair to feel more comfortable or have a luxurious design.
Extra Features
Many ergonomic chairs offer some extra features that make your sitting experience even better. These features include breathable fabric, adjustability controls, lumbar support, armrests, and more. Your chair doesn't need to have all those features if you don't want to, but it can certainly provide an improvement for your sitting.
Top Five Black High Back Office Chairs (with Review & Rating)
Buying a high back office chair is a significant investment, which is why you need to make the best decision possible on your first go. We've compiled a list of our favorite black high back-office chairs for this year and attached a small review and rating for you to check out. If you want to know more about these products, keep reading!
ErgoChair Pro
First, we have the ErgoChair Pro. If you want to buy an ergonomic chair that does its job without that much set-up, this is the option for you. The ErgoChair Pro features one of the most advanced seating designs on the market with adjustable height, armrest, backrest, headrest, and seat tilt.
If you're a fan of relaxing on your chair from time to time, this all-black ergonomic chair has up to five lockable positions for maximum comfort. As for the build material, it features a woven mesh back, which allows for a much better air circulation and breathability for your back.
The ErgoChair Pro was built with earth-friendly materials, meaning that not only you're getting an effective chair; you're also helping the environment. This chair makes sure that you can get into the best position possible since it comes with several adjustment features. Additionally, it supports up to 300 LBS of weight, making it a highly resistant product.
Rating: 8/10.
ErgoChair Plus
The ErgoChair Plus takes functionality and performance one step further for you. This black high back-office chair comes in other colors, such as blue, but its black color is one of the most elegant ones you can get for the price. If you're looking for a stylish option to complement your ergonomics, the ErgoChair Plus is the product for you.
As mentioned before, this chair improves upon several aspects of the Pro version. First, it features frameless construction for unhindered movement. As for back support, the ErgoChair Plus comes with adaptive spinal support, allowing your body to adjust automatically with the chair. One of the most remarkable things about this tall black office chair is that it encourages natural mobility.
You can choose from a cooling naked TPE or breathable mesh, although both options are equally good; it's a matter of preference at this point. The TPE materials are environmentally-friendly, and they have up to 10 times more durability than other chairs.
As with the ErgoChair Pro, the Pro+ model has a weight capacity of up to 300 LBS, which is enough for most users. Overall, this black high back office chair is a big step up from the Pro model, and if you want maximum comfort and style, this black high back desk chair is the way to go.
Rating: 10/10.
ErgoChair Recline
The ErgoChair Recline is for those who want to get all the necessary features to achieve an ergonomic lifestyle without spending too much money. The Core version features adjustable height, seat tilt, armrest, headrest, and leg rest.
This ergonomic chair also comes with a foam seat and a reclinable mesh back with lumbar support, which makes the product much more comfortable than the regular office chair. Additionally, its design is modern, stylish, and fits any office setting. If you want to save on your budget, the ErgoChair Recline is a great way to start.
Rating: 8/10.
Global Arturo Executive Tall Black Office Chair
If you're a fan of leather fabric, the Global Arturo black high back office chair is one of our top picks! One of its most remarkable features is its backrest; it's 30.5 inches tall and comes with plush padded cushions and soft pillow area to support your entire spine.
This tall black office chair also features a soft seat cushion, allowing your body to rest comfortably while you work. As for adjustment features, the Global Arturo executive chair has regular seat height adjustment and seat tilt control, which allows for decent adjustments while you work.
Keep in mind that this black office chair with high back wasn't designed with extra features in mind. If you want to prioritize comfort over looks, you may want to go for one of the other options on this list. On the contrary, if you don't mind the basic adjustment features and want an amazing, executive look for your office, this is the way to go.
Rating: 7/10
ErgoHuman Black Office Chair with High Back
The ErgoHuman chair comes with many adjustments for the user, such as pneumatic cylinders, three-position tilt lock, synchro tilt mechanism, seat depth adjustment, and more.
As for the materials, this chair comes with breathable fabric made from 97% earth-friendly components. Overall, it's a decent option if you want a chair that comes with most of the adjustment features you need, although it doesn't have such a stylish design as the other products on this list.
Rating: 7/10
Final Thoughts – Which Product Should You Choose?
As mentioned before throughout this article, you must go for the product that feels the most comfortable and attractive to you. It's not worth it to purchase a chair just for the looks, only to find out that it doesn't feel good when you sit on it.
Now that you know where to start looking for your ergonomic chairs, you may have an easier time telling which one fits your needs. Don't rush your decision, and take all the time you need to evaluate your options and make a small purchase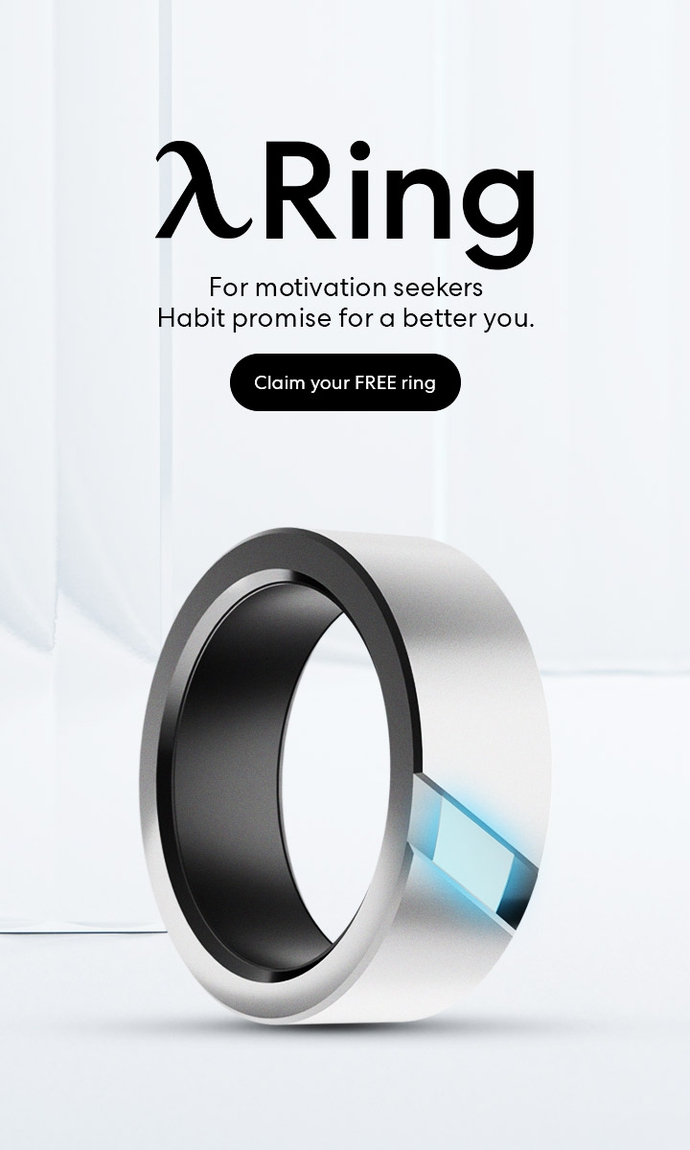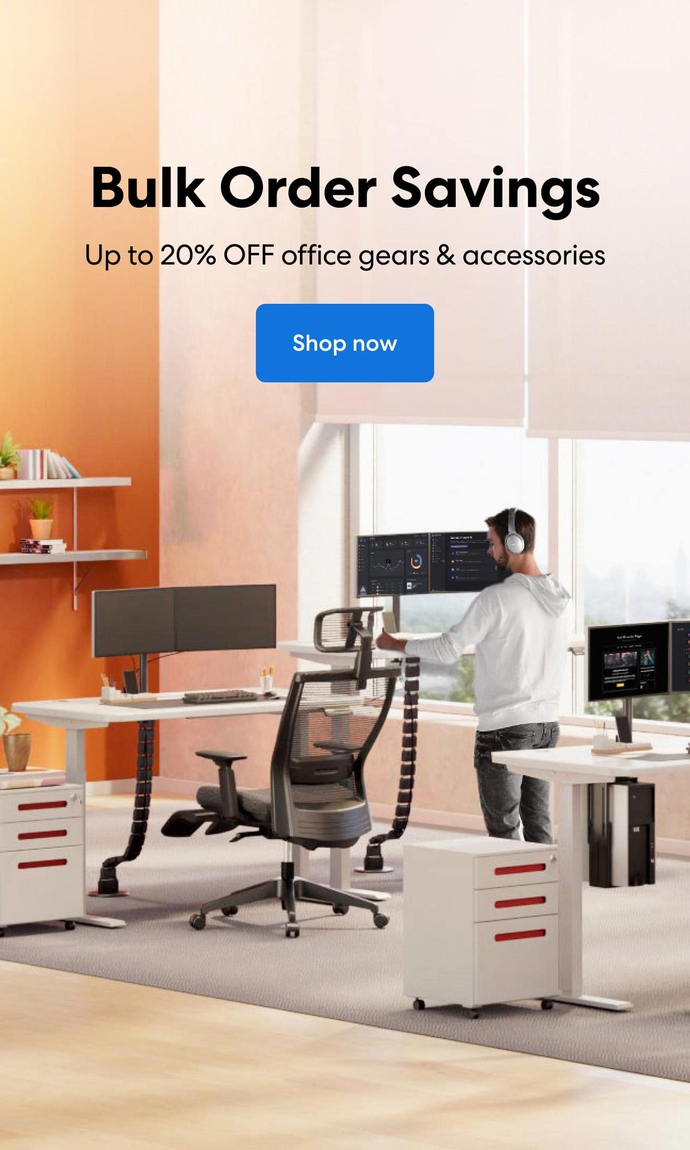 Subcribe newsletter and get $100 OFF.
Receive product updates, special offers, ergo tips, and inspiration form our team.