Color accuracy is critical for serious photographers who want to ensure their work gets the best quality treatment possible. With so many options available, it may be daunting for a first-timer to find a great monitor they can depend on. For those who are looking to upgrade, it may have been a while since you've been in the market so maybe you could use an up-to-date refresher. Here are our top 5 picks for 2021.
It is important for professionals or amateurs who create excellent shots to have one of the best monitors for photo editing, since great images are not produced solely on the camera.
Technically it's possible to edit on any monitor, but a monitor designed specifically for photo editing can help you meet the high expectations you've probably set for yourself if you want to work with accuracy and precision. Crucially, high end monitors give you color accuracy, but they will also be designed to give you even and consistent brightness levels throughout the entire screen, so you can ensure that your contrast is outstanding.
You may be trying to experiment with different color spaces across different projects when you move up to the next level, and the best photo editing monitors can make these adjustments simple, and may have their own calibration options built in. 
Overall these monitors also need to radiate a reasonable degree of brightness, to ensure that you can see contrast and highlights as they were meant to be seen. You  don't need displays for photo editing to be as bright as the best video editing monitors, but it's important for them to reduce or eliminate glare and reflections, possibly with some sort of anti-reflective coating.
Without further ado, here are our top 5 color accurate monitors for photo editors:
1. BenQ SW2700PT
The best monitor for picture editing, efficiency and budget-conscious buyers
The BenQ 27-inch SW2700PT display is a color-accurate photo editing monitor that is more affordable than some of the 32-inch behemoths on the market. It needs less desktop space to boot, but without compromising a high image quality level, making it one of the best monitors you can get right now for photo editing. Using the same 14-bit look-up table, it has a 2,560 x 1,440 resolution and provides the same 99% AdobeRGB coverage you see on competing manufacturers' displays that are sold for double the price or more.
Similarly, you get help for hardware calibration and a nifty shading hood comes with it to remove glare from ambient light. While it may not support 4K resolution, for digital photography, the image quality is very good. If you want a professional monitor without the high costs of larger 4K displays, the SW2700PT is an excellent buy.
2. Asus Designo Curve MX38VC
Ultrawide bliss for ultrawide photo editing fans.
The Asus Designo Curve MX38VC is a beautiful photo editing ultra-wide monitor, which makes it one of the best monitors as far as bang-for-your-buck is concerned, thanks to its outstanding color precision. Add in its high resolution and wide 21:9 aspect ratio (as opposed to the standard 16:9), and you have one of the best productivity monitors that money can buy right now.
Not only does it pack some fantastic technology within its shell, but it also has some brilliant features, such as built-in Qi charging, and of course it features Asus' rock solid build quality.
But while this is certainly one of the best photo editing monitors you can buy money right now, it won't be for everybody. This is a very big monitor, first of all. That's perfect for opening tons of apps and images at once, but it also means that you need a lot of space for your physical desk. It's one of the more costly monitors on this list, too.
3. ASUS ProArt PA329Q
If you can afford it, this is a great middle ground with a good balance of features.
A 4K monitor with a fairly steep price tag, the 32-inch Asus PA329Q is considerably more than most displays of its size. However, thanks to its complete support for Rec.709, sRGB and AdobeRGB (99.5%) color spaces, you can see where this extra money goes when you first catch a glimpse of its sumptuous image quality.
It features a true 10-bit color depth with a 14-bit color look-up table (as opposed to cheaper 8-bit monitors using a trick called frame comparison counting to mimic 10-bit color depth). Features-wise, with a three-port USB 3 hub, four HDMI inputs, two DisplayPort inputs and full tilt, swivel and rotation capability, it also has a lot to offer. Best of all, it has a joystick to move through the on-screen menus easily, significantly accelerating the time to flick through all the numerous preset color choices or make adjustments to the brightness, gamma or contrast of the show. If cash is not a choice, this is, overall, the best photo editing monitor.
4. LG 32UN880 UltraFine Ergo
For control freaks, this is the best monitor for your workspace.
This display has so many advantages, from being a huge 32-inch 4K screen filled with pixels, to having 95% support for the P3 color gamut, HDR compatibility (although the brightness is relatively poor at 350 nits), to even and detailed images that look fully real, to great connections, like USB Type-C.
However, this monitor comes with a complete adjustable arm to position it, but in terms of height, rotation, tilt and how far forward you want it, it is the 'Ergo' part that really takes it over the edge for us. Both these clamps are backed by the pillar at the back of your desk, so it also leaves you more room on the desk as well.
5. BenQ SW321C
If money is no object, this is the best high-end monitor for photo editing.
You want a screen for photo-editing that makes no compromises? This BenQ provides 99% Adobe RGB, 100% sRGB and 95% P3 gamut coverage, and is expertly calibrated, although it also provides independent device hardware calibration. Thanks to a separate control unit, you can switch between color spaces easily, too. The accuracy of color and uniformity across the screen are almost faultless, and there is no easier way to really study your work in depth when combined with the detail of this 4K display.
Beyond these, it is full of useful touches, ranging from the 'Paper Color Sync' feature (which enables you to build a color space based on your printer and paper form, for more accurate previewing), to M Book mode (which makes the screen more closely fit a MacBook Pro, to switch easily between two screens), to its USB-C support with power supply up to 60W, so you can attach a laptop to it for dual screen editing.
Conclusion
With so many great choices out there, it's no wonder that photo editing professionals have a tough time finding the right tools. Fortunately, with a generous desk size like what you get with a SmartDesk 2, and with a comfortable ergonomic chair like the ErgoChair 2, you'll have no trouble working long hours on big projects with ease. What are some of your favorite photo editing tools? Leave us your suggestions in the comments below!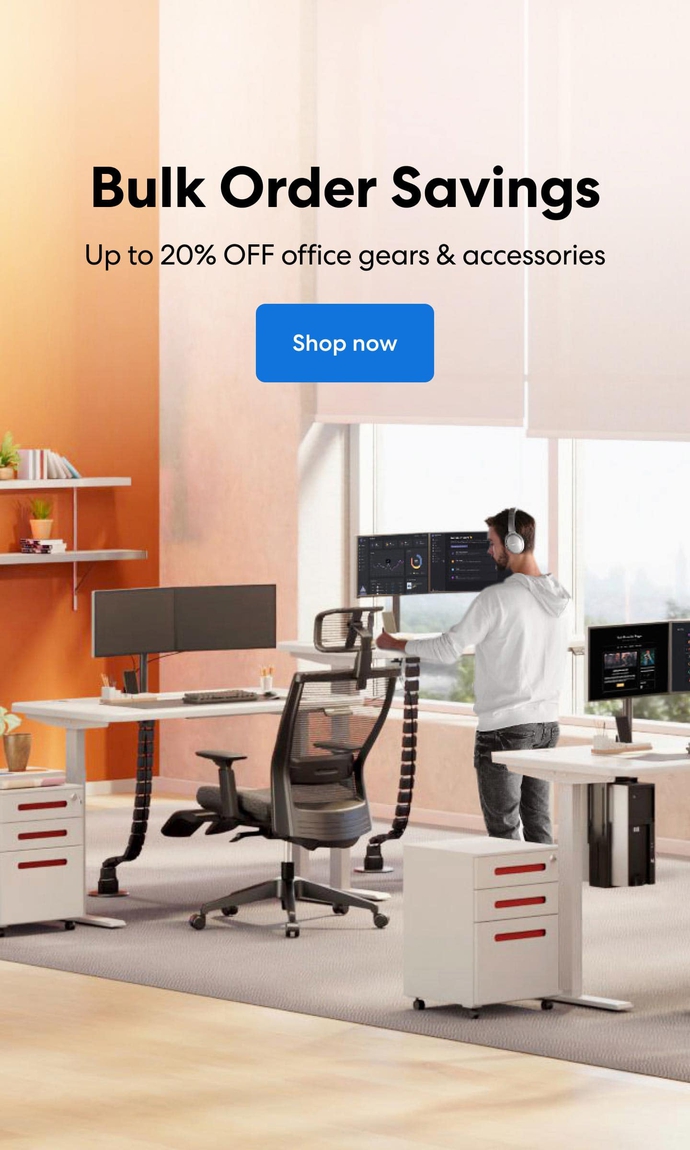 Subcribe newsletter and get $100 OFF.
Receive product updates, special offers, ergo tips, and inspiration form our team.