Ergonomic chair stores might seem rare or hard to find. It doesn't have to be that way, though. The internet has made so many things more accessible, and ergonomic furniture is one of them. Nowadays, it's possible to find and purchase the perfect ergonomic chair for you on the internet.
If you want to find a great ergonomic chair, turning to the internet might be your best bet. While it's great if you have a local supplier of ergonomic furniture, you can find an incredible range of ergonomic chairs to suit every budget and stipulation on the net.
This article covers five of the best ergonomic chair stores online. With these options, you should be able to find the perfect ergonomic chair for you or your office without much difficulty. These retailers tend to offer fast shipping and returns, meaning your brand-new ergonomic chair might be just days away!
How to Choose a Good Ergonomic Office Chair?
When looking for a great office chair, it's not enough to simply choose the first ergonomic choice you come across. Ergonomic chairs come in all shapes and sizes, and many of them have particular attributes that make them more or less advantageous. It's important that you choose a good ergonomic chair that is going to be comfortable and supportive for extended periods of use.
In short, the ideal ergonomic office chair should support your body so that you can naturally sit with good posture while you work. You shouldn't have to think too much about your posture when using such a chair because it should feel natural and easy. One of the first things you should think about when looking for an office chair is whether you would like a traditional office chair or a different style.
Two of the most important features of a good ergonomic chair is the height of the chair, as well as the width and depth of the base. A chair with a range of features is of little use to somebody if it doesn't fit their body in a way that feels comfortable and natural. You should be able to easily adjust the height of your chair. When you buy an ergonomic chair online, ensure that you find an option that allows you to do so.
When you sit at your ergonomic chair, your feet should be flat on the floor, and your back should be fairly straight but in a natural position. Also, you should be able to adjust the tilt of the chair to make the angle comfortable for you. Most ergonomic computer chair stores have a range of chairs that allow for adjusting a variety of parts of the chair.
You should also consider a range of other factors when choosing your new ergonomic chair. Among other things, good lumbar support is vital. Your new ergonomic chair should ideally have armrests, a sturdy backrest, and the seat's material should be breathable as the highly recommended ErgoChair 2 from Autonomous.  The chair should also swivel and rotate so that you can comfortably look and move around in the chair without having to strain your neck.
Top 5 Ergonomic Chair Stores Online 
Ergonomic chair stores are easiest to find online. If you plan to buy an ergonomic chair online, you shouldn't need to go far to find the perfect match for you and your office. Here is a list of five of our favorite online ergonomic chair stores.
1. Autonomous
Autonomous manufactures ergonomic furniture and ships worldwide. In addition, the company produces a range of ergonomic chairs to suit different budgets. The website itself is also a great resource for information on ergonomic furniture and how to make your workspace more functional and comfortable for longer periods of use.
2. Amazon
You can find just about anything on Amazon, and ergonomic chairs are no exception. While the site isn't an ergonomic computer chair store in and of itself, it is a great place to find a range of ergonomic chairs to suit different budgets and requirements. Amazon makes up for what it lacks in a specialized service with its enormous range of options. Many Amazon retailers also support returns, so you should have the option of returning your chair if you end up not being entirely satisfied with your purchase.
3. Wayfair 
Wayfair is a huge furniture retailer with a great selection of ergonomic chairs. The company often runs deals and offers, meaning you may be able to find the ergonomic chair of your dreams for much less than its standard retail price. Most of the ergonomic chairs sold by Wayfair are towards the budget end of things, but you can also find some more specialized options on the site.
4. Office Depot 
Office Depot is a renowned retailer of office supplies, and the company also specializes in ergonomic office chairs. With a great range of shipping options and a huge range of chairs to choose from, it shouldn't be difficult for you to find the perfect chair at Office Depot, no matter what your budget is. The range of ergonomic chairs available is extensive and varied, so most office workers should be able to find something suitable.
5. Staples
Staples is a great choice if you want to buy an ergonomic chair online. The retailer supports a range of shipping options and can often deliver on the next day if you make your purchase within the right timeframe. With an enormous range of comfortable, supportive office chairs available, Staples should be your go-to if you don't need anything, especially niche.
Wrap up 
Ergonomic chairs should be the priority of any office worker or desk jockey looking to protect and preserve their long-term spinal and muscular health. Finding an ergonomic chair online has never been easier, thanks to the number of great ergonomic chair stores that are around today. If you're in the market for a new ergonomic chair, you should be able to find the perfect thing for you on one of these websites. So, what are you waiting for? Start looking for your new ergonomic office chair today!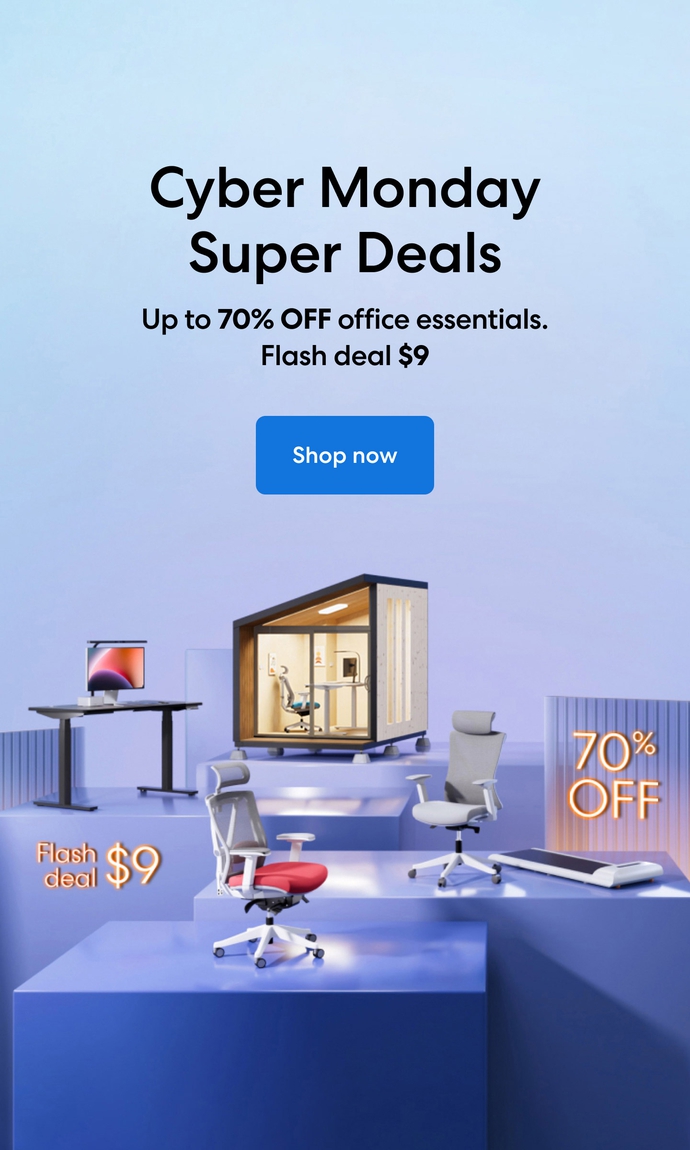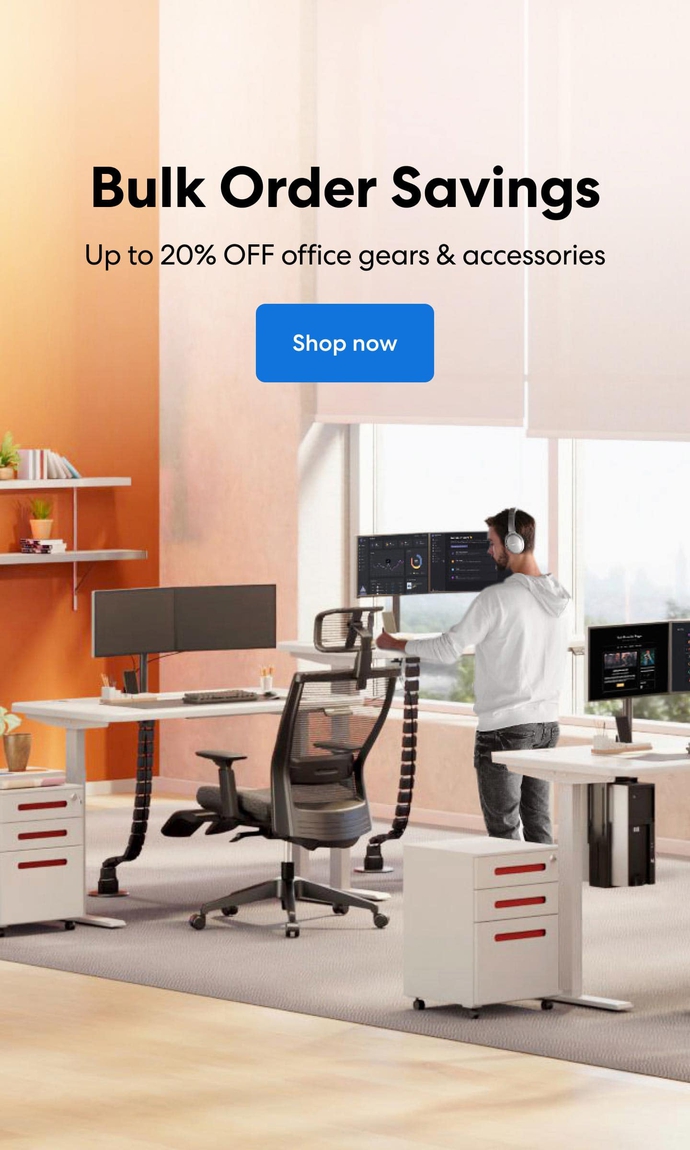 Subcribe newsletter and get $100 OFF.
Receive product updates, special offers, ergo tips, and inspiration form our team.