Workplace Inspiration
5 Home Office Decorating Ideas That Actually Work

Autonomous
|
Mar 21, 2021
3,425 Views
Decorating a home office to fill the empty space in your house is a dream for many. However, if you hire a professional designer, it would cost you a lot to design a stylish home office space. 
You can use some home office decorating ideas on a budget to save your money and make it look like your actual office space. While decorating, you can be as creative as you want with the furniture you add to your office interior design.    
Home Office Decorating Ideas
1. Add plants 
To add a natural look to your home office is one of good home office ideas on a budget, place some office plants around your desk. Plants will help you feel calm as you try to meet the deadlines. Not only will they look good on your desk, but they will provide you fresh air to breathe. 
You can use low-maintenance plants, such as ZZ or Snake, and make your home office attractive. 
2. Optimize Space 
Working in a messy office can be really distracting. So, you have to organize all your stationery and other accessories. A smart desk would be the best option of home office ideas on a budget to optimize the space in your home office. 
Do not stuff everything in a drawer or leave it lying around in the corner of your office. Use filing cabinets for storage, and keep all your files and documents well-organized, or you might lose them. 
3. Use Art
Paintings and artwork is a part of home office ideas. It will motivate you as you work on your desktop. You can use your own artwork or purchase something that fills up your office with energy. Wall art in your home office will also reduce your stress and increase your productivity. 
Even during brainstorming sessions, art can stimulate creativity and help you develop new ideas.   
4. Choosing colors 
Choose colors wisely according to your working style and it may be one of home office ideas for you. Color can affect your energy, boost your mood and productivity, and comfort levels. As per color psychology, different colors encourage different emotions. 
So, before you decide on a color, consider the purpose of the office, your goals, and your working style to determine which color will suit your home office the best.  
5. Add accessories  
Add office accessories, such as pen holders, book holders, clock, mugs, or photo frames, that you might need at all times while working. In case you work in a dimly lit room, you can keep a well-designed desk lamp for your home office ideas on a budget.  
Pros of having a home office
A home office has lots of advantages that make it better than working in a real office. Here some of its pros: 
1. Increased Productivity
There might be some disturbance from other employees in an office while you are focusing on your important work. You won't be able to meet those deadlines if a colleague keeps rambling about their vacation or other unnecessary topics.
This may not be the case with home offices as no one will be there to distract you from your work. You can create a comfortable work environment in the empty space at your home if you want to be more productive. 
2. Saves Time and Money
If your office is far from your home, you are probably spending half your salary on traveling. Not only money, but an open-plan office also costs your time as you have to drive a long distance along with heavy traffic in the evening. 
So, to save your time and money, you should design an inexpensive home office with home office furniture. This way, you don't have to travel to work. And since you are working from home, you can also save money spent on junk food. 
3. Work whenever you want
If you work at your office, your presence will be necessary for a fixed amount of hours. This routine may not work with your personal schedule. For example, if you like to work at night, a morning shift may not be ideal for you. 
On the other hand, if you have a home office idea on a budget, you can work any time you want. It gives you a flexible and productive work from home schedule and allows you to spend time with your family too. 
4. Comfortable 
To work in an office, you have to dress up formally and even have to sit on an uncomfortable chair for hours. But with a home office, this will not be a problem. You can pick up your favorite spot, open your laptop, and start working. 
Cons of having a home office 
Like every other thing, home offices also come with disadvantages. Here is why working in a home office can be a bad idea: 
1. Requires Self-discipline
Working at home improves your productivity, but you cannot get away from all the distractions, especially if you have children at home. The noise of washing machines, TV, or kids playing outside will distract you, leading to late submissions and missed deadlines. 
Moreover, you might keep delaying your assignments if you are working in an inexpensive home office. You would be tempted to watch a movie or series at that time, causing a delay in your work. That is why you need the self-discipline to complete your daily tasks within the time limit while working in a home office.   
2. Negative impression
Most employers often prefer those employees who work at the office over the ones who work from home. This could come in the way of your increment, promotions, and additional bonuses. Your colleague might steal all this away while you sit at home in front of a desktop screen.  
Moreover, you would also miss some important notices on the office's bulletin board. Even though your productivity increases at home, you would miss having a co-worker around to talk to. 
3. Pressure and overtime
Not established in most companies, home offices come with a lot of pressure and unpaid overtime. While you have to work for fixed hours in an office, working in a home office can be stressful as you have to manage house chores and work at the same time.  
Conclusion   
With these simple ideas, you can make your home office ideas on a budget look stylish and attractive. These home office ideas will help you create a well-organized workspace, even in a small room.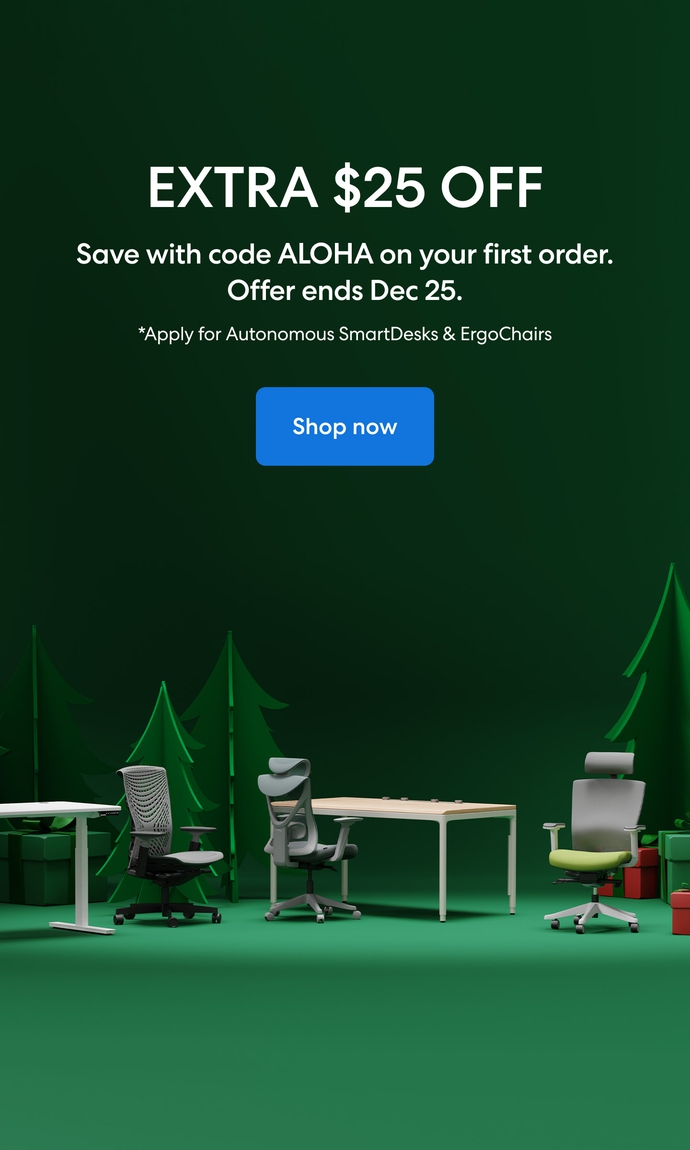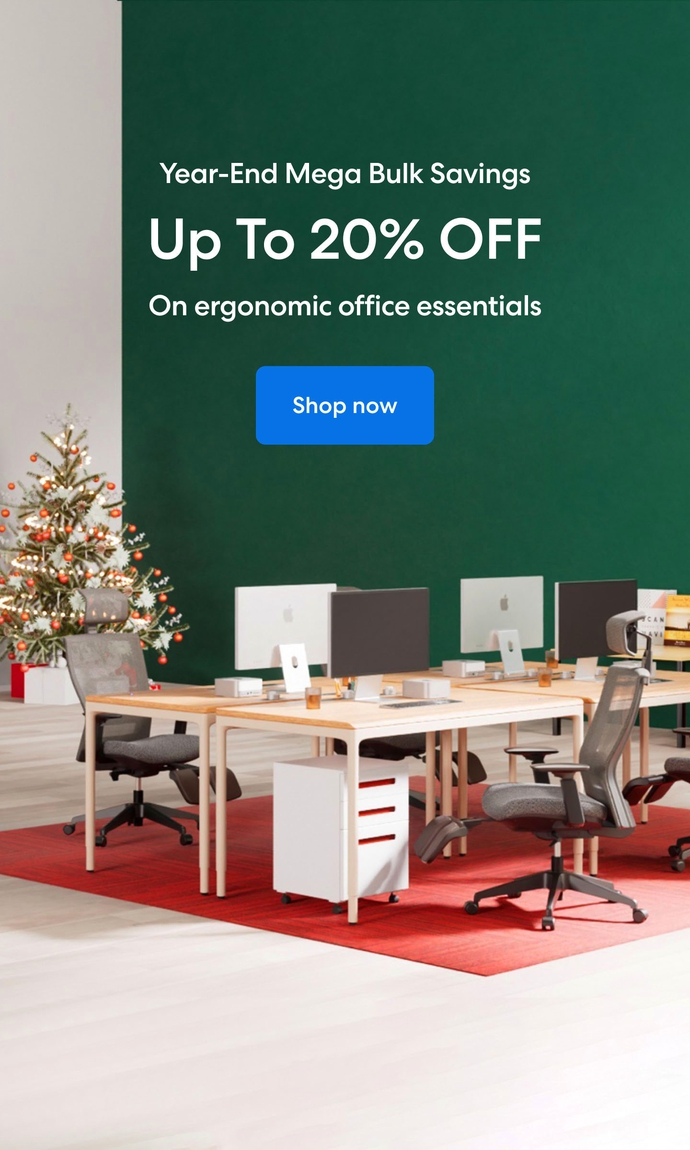 Subcribe newsletter and get $100 OFF.
Receive product updates, special offers, ergo tips, and inspiration form our team.