Are you looking for modern office furniture in the UK? You are at the right place as we review modern furniture, followed by what to look for in modern office furniture in the UK? Towards the end of this article, we select modern office furniture and modern home office furniture in the UK.
What is Modern Furniture?
Our secondary research reveals that no fixed time frame is considered to define modern. What is modern to one may be contemporary to another.  With such a fine line of difference between both, it is more of a subjective definition of a person, his/her choices and preferences, and what functionality and form are required from the product.
What are the Top Reasons leading to Modern Furniture?
Change in lifestyles and innovation at the workplace, aiming to 'better' human life, are some of the top primary drivers.  Changes and demands have led to trendy office furniture in the UK.
Less is More
With nuclear families, folks demanded small houses that needed functionality to add space when required. Hence, folding, adjustable stackable furniture came into demand.
Lifestyle
With life getting sophisticated, people are busy with their lives, 'trying' to earn more. Convenience and comfort have taken priority over nature.  From desks with higher functionality to store multiple items, rather than having a desk with more space to move; chairs that are revolving and ergonomically designed to support long working hours, and more required better designs; all-in-one or multi-purpose tables, etc.
Contemporary
Art and design changed as functionality and form fuelled the need for a different perspective.  'Blue is for boys and pink is for girls' is questionable as diversity and inclusiveness get highlighted at offices, as an example.  The contemporary home office furniture in the UK, has changed the basic work desk and chair to ergonomically designed ones. Here are some examples of modern office design trends.
What to Look for in Modern Furniture?
There is no single list that can define this. However, we have aimed at defining the top five things that you must look for that you can easily prioritize as per your needs, preferences, functionality, or space available for furniture and more.
Ergonomics
What does this mean? Scientifically, the science of studying interactions between humans and other systems is called ergonomics. Functionally, this means, are you comfortable at your desk? Your posture at a desk should not give you any health concerns. Hence, it would help if you had a desk and chair that gives you the freedom to adjust the height, stand or sit and work by lowering or raising the height of the work desk, and more, as an example.
Features
Modern furniture becomes necessary as a user's expectations and demands increase from convenient storage spaces, adjustable heights, hidden handles, and more. 
Comfort & Convenience
The furniture is easy to move, light-weight, comfortable to sit for short or long periods, has breathable fabrics that can be easily cleaned, and more.  What is a comfort to you may not be a need for another!  Convenience is user-dependent; examples range from the ease in moving furniture when cleaning the room or 'stackable' when storing away garden chairs for winters and more.
Storage
Many folks seek storage spaces that can accommodate without compromising on looks and design with cramped small spaces.
Access
With rising awareness and laws necessitating access for the physically challenged, the need for office / commercial establishments has changed.
Best Modern Office Furniture in the UK
Here is a list of recommended essential modern office furniture in the UK for your office. 
1. Desk
Move away from traditional desks to a modern electric standing desk.  The desks give you the freedom to adjust the desk's height to suit your need to stand or sit and work at merely the press of a button that works the motor. Now, spend more calories, improve your blood flow, and say bye to aches from a stiff neck or back while working long hours. Also, explore options available for home office standing desks too.
2. Chair
A chair is a symbol of power, position, or control, much like the throne of a king or queen from the days of the monarchy.  Chairs that offer strong back support are needed by folks working long hours. The solution is an ergonomic chair with adjustable height, backrest, armrests, and a forward & backward seat tilt. It is one of the modern office furniture in the UK you must have now. Offering you customized lumbar support, the seat recline is lockable in any one of the five positions. You can also look for some options for a high back office chair in the UK.
3. Desk Stool
Take a break from the monotony of seating in a regular chair. Use an ergonomic stool  (ErgoStool) that keeps you active without the support of a backrest or armrests.  Small breaks with the ErgoStool are designed for comfort and healthy blood circulation of your lower body. Ideal with working standing desks or at employee connect areas, this is an attractive option for your office.
4. Desk Lamp
Looking for extra light in your office? Don't miss the ultra wide LED desk lamp that gives you more than 1200 lumens just for your table and a soft glow to your entire office. Simple, trendy, and elegant, the lamp uses a mere 15W per hour.
5. Flow Board
Sitting for long hours can give your body muscles cramps or stiffness. Break this using a flow board that stretches your calf muscles, using the muscles in the back and spine.  Proven techniques from proven Tai Chi and Yoga are incorporated into the working of a flow board.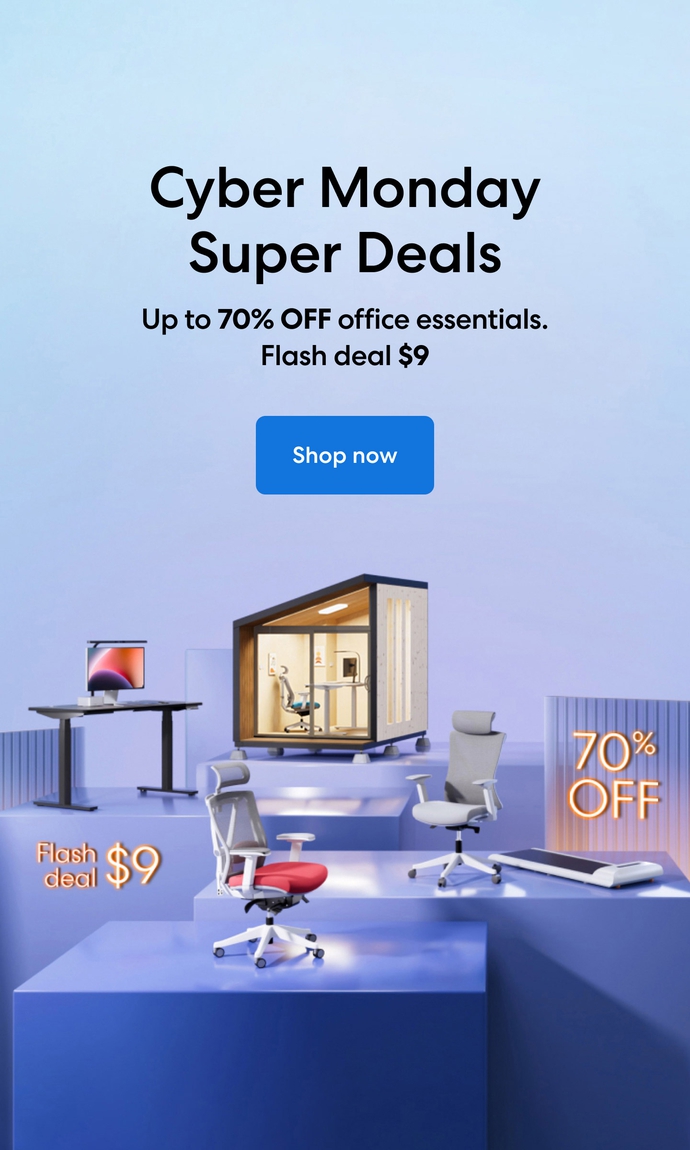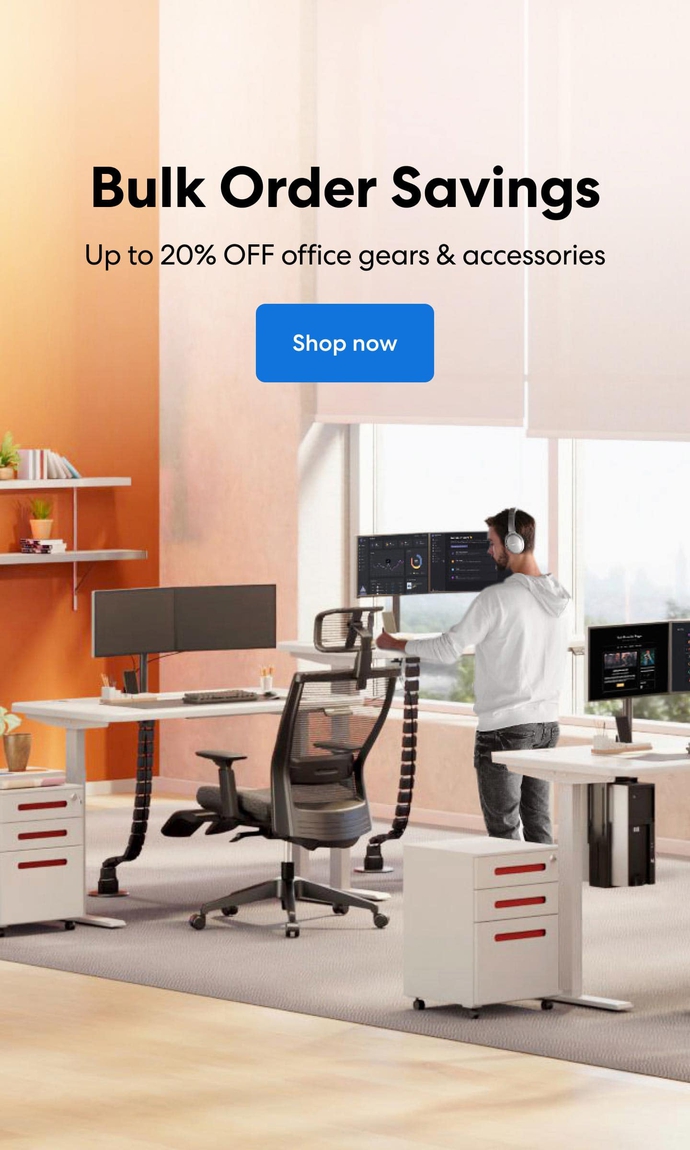 Subcribe newsletter and get $100 OFF.
Receive product updates, special offers, ergo tips, and inspiration form our team.