Smart Products
5 Must-Have Modern Office Furniture in Canada in 2023

Autonomous
|
Jun 14, 2021
1,700 Views
Transform your sedentary lifestyle with work from home routines to a healthier one with modern home office furniture canada.  Brining in hope, transformation, and stability in 2021, an exclusive furniture range waits to add a dash of healthiness to your life.
If you are looking to get new furniture or redo an office or home office, here is one of the best modern office furniture in Canada selections in 2021. 
What is modern office furniture?
Modern is more symbolic of recent times when you have updated furniture with recent trends and needs of folks.  Modern furniture is more to do with functionality, comfort, and convenience in the way a piece of furniture is built and its features.
This could be from heavy furniture to lighter ones, from traditional designs to recent designs, having comfortable seating using trendier fabric material, and more. For example, if you were to explore a modern office desk, you will notice that the range of ideas is unlimited.
Studies suggest that modern furniture is here to keep you healthy and productive.  Almost seems like an undoable task. Isn't it?  One would be led to think that you need expensive, highly sophisticated furniture that perhaps even astronauts don't have the luxury of!
Not true at all!  Modern furniture doesn't have to be expensive or bulky! Let's explore a little more.
Why do you need modern office furniture in Canada?
The reasons could be many, but primarily when you are doing up a new office or redoing an old one or a part of it, the primary drivers could be many.
Ergonomics
Ergonomics, or the science of studying interactions between humans and other systems, has been included while designing furniture. For example, writing chairs have a better-suited recline to give the user strong back support.  With adjustable height, seat tilt, armrests, and back, chairs offer you a healthy working condition. Here are some suggestions to shop for an ergonomic desk chair in Canada.
Features
Modern furniture becomes a necessity as a user's expectations and demands increase from convenient storage spaces, adjustable heights, hidden handles, and more.  You can easily manage the needs of contemporary office furniture in Canada.
Exclusivity
Making the most convenient use of spaces, many offer you exclusivity like a modern corner office desk. This meets the requirements of some offices to provide exclusive space for senior folks who are transitioning from the masses to senior positions.
Storage
Modern office can give you ample storage space that is tucked away neatly. From looks, you may not be able to trace the storage space and size it offers.  Modern locking systems to keep your files safe, reusable tables, stackable furniture, and more gives you space, with a provision to restore the office to its original shape in a matter of minutes.
Large working spaces
If you are looking for large working surface areas, designs like folded L desks or other shapes can easily be prepped up to give you space. Motorized operations, or manual, can be built in so that you don't have to do the heavy lifting.
Access
With folded, put-away furniture, you can get easy access to otherwise tight and narrow storage spaces. Raised aisles can give access to people with special needs at the office or home.
Best Modern Office Furniture in Canada 2021
For your convenience, here are our in-depth reviews of some of the best modern executive office furniture in Canada.
1. Modern Electric Standing Desk
For better health, do not miss the modern electric standing desk. These desks have motorized adjustable heights, which is modern office furniture in Canada. You could always lower or raise the table height to sit and work or stand and work by the easy flick of a button. Studies have confirmed that when you stand and work, you burn more calories, have a better-regulated blood flow, and avoid stiff neck and backache from moving your body every few hours, as convenient. Have you ever experienced a desk before that takes care of your health too?
2. Modern Home Office Standing Desk
If you have set up a home office, you must consider a home office standing desk. It gives you the flexibility of an electric standing desk and is available in various colors to match your home décor. You could use it for multiple purposes. It's simple and elegant design is managed by steel frames that can hold up to 290 lbs with ease. Isn't it wonderful?
3. Ergonomic Chair
The best support for a modern executive office desk is an ergonomic chair. It is one of must-have modern office furniture in Canada in 2021. It features an adjustable backrest, armrests, forward & backward tilt, and height, all for your convenience.  It's available in six different colors for your choice. The smooth recline can be locked in five different positions to give you one of the best lumbar support. For your ease, we found the best places to buy an ergonomic desk chair canada.
4. LED Desk Lamp
You will not be able to refuse our selection of the best ultra wide LED desk lamp exquisitely for your office. Sleek, elegant, and modern, it uses only 15W per hour for a bright office with 1200 lumens of light. Isn't that bright? Easy to operate, you can work with a stronger focus and peaceful mind.
5. Modern Flow board
Your office is incomplete without a modern flow board. With a subtle workout of the calf muscles, you are giving it the necessary stretch. Doctors have always recommended a balance between physical and mental workouts for a productive day.
The modern flow board borrows concepts from centuries-old Tai Chi and Yoga. Its results? A balanced mind, increased alertness with a still mind, and better decision making are some of the unsaid benefits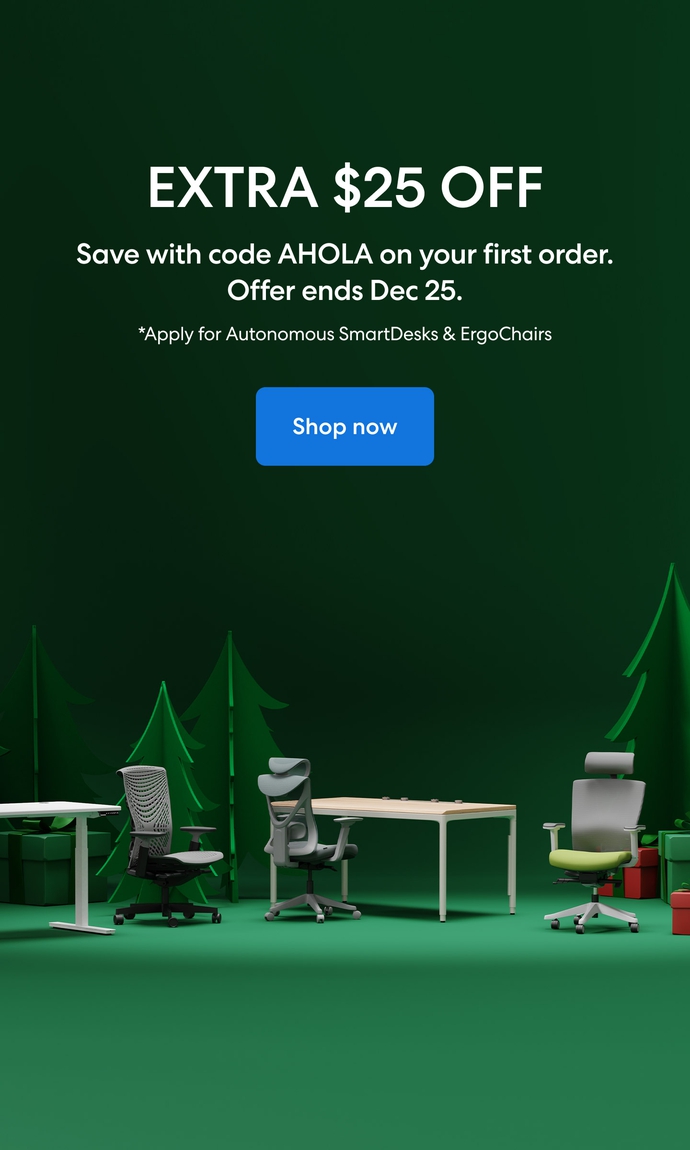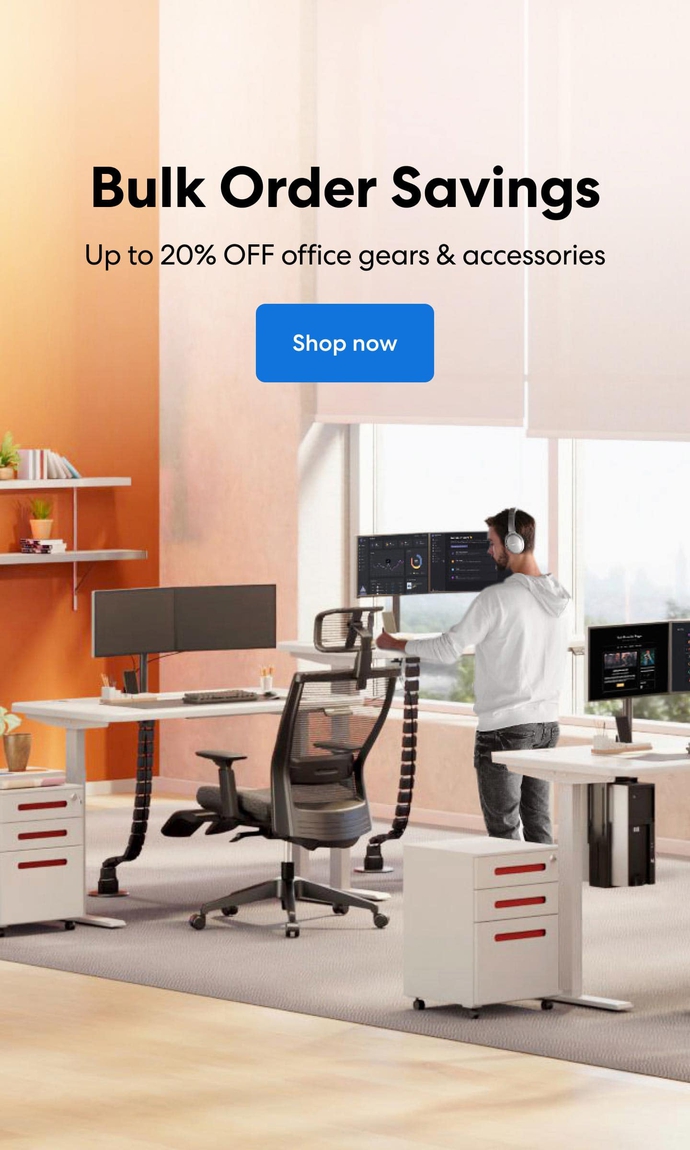 Subcribe newsletter and get $100 OFF.
Receive product updates, special offers, ergo tips, and inspiration form our team.