A comfortable office chair is not a luxury but a necessity. People who spend long hours at a desk can testify that an unsuitable chair is unbearable and makes the working day feel longer and far less enjoyable.
For those who fall into the category of big and tall, office chairs require a whole new level of specifications. An oversized desk chair is not enough - something the best office ware designers understand.
What Features Should an Oversized Office Chair Have?
A higher weight capacity to avoid faster degradation or damage

Good cushioning capable of maintaining comfort for larger users

Enough height on the backrest to properly support a longer than average spine

Large enough seat area to accommodate all shapes and sizes
For a deeper look into the specifics of what is required, check out this article on essential things to know about an ergonomic office chair for a tall person.
What Is an Ergonomic Chair?
A good office ergonomic chair focuses on three main things: comfort, posture, and efficiency.
Comfort
Ergonomic chair designs provide extended comfort for as long as they are in use. Basic chairs may be fine for a time, but at the end of a nine to five slog, anyone would be crying out for a sofa! The comfort level provided in ergonomic chairs means that you could sit comfortably for many more hours without issue.
Posture
The biggest problem with sitting at a desk all day is the strain put on your body if you have bad posture. Poor posture is one of the leading causes of chronic back pain in under 40-year-olds because of the amount of screen time that has become normal nowadays. 
If your job is at a desk, this is unavoidable; but a quality ergonomic chair can help. These chairs are fully adjustable, letting you set your desk chair height, the angle of recline, movable leg and armrests, and much more. All of this provides lumbar, spine, and neck support and makes a huge difference in day-to-day life.
For a big and tall office worker, this is even more vital, and this type of build is already more prone to back problems. Sitting for too long can reduce blood flow to parts of your body, causing muscles to tighten and ache, particularly around the lower back and legs. Big and tall people already have extra pressure in these areas so should avoid adding to it with an unsuitable chair.
Efficiency
Having a comfy chair is great, but then why doesn't everyone bring an armchair to work? The answer is that in an office environment, freedom of movement and ease of use are essential. 
Being able to get up smoothly, move the chair around a workspace easily, and tuck the chair neatly away when not in use are all important in a shared office area, or for someone stationed at home with less space to work with.
Additionally, being big and tall can makes manoeuvring around the desk area tricky sometimes, so having an oversized computer chair with efficient ergonomic movement could be a game-changer. 
What Is Classed as "Big and Tall"?
For the purposes of this article, anyone over six ft (roughly 180cm) is considered to be tall, since this is above the average male height in the USA. The same applies to women of six ft tall, as anything under can be easily accommodated by normal ergonomic office chairs.
Besides, it is also important to protect wood floors from rolling chairs. Don't forget to use these tips to keep the floor durable and aesthetic.
Again, based on averages, for the purpose of finding comfortable and suitable office chairs, the term "big" is determined as over 200 lbs. This is based on maximum weight capacities and the performance of average office chairs under a weight greater than this number. 
Top Five Big and Tall Office Chairs
1. ErgoChair Plus: Best Ergonomic
This top-quality ErgoChair Plus is one of the best of its kind. The second-to-none posture support and flexibility make it a perfect choice for long days at the desk. It can support up to 300lbs and has the best manoeuvrability of any chair on this list.
The frameless back is extremely breathable, keeping workers cool on busy, warm days, and the adjustable extras make it perfect for taking the weight off your knees and elbows.
2. ErgoChair Pro: Best for Style
The best option when you want to buy an ergonomic chair with a weight capacity of up to 300 lbs is the ErgoChair Pro. This sleek, timeless design is perfect for someone who values style on equal par with substance, both of which this chair has plenty. From the adjustable lumbar support all the way up to the extendable head rest, every detail is made for comfort.
3. Husky Office Multi-Shift 24/7: Best for Big
For the biggest and tallest, it doesn't come any better than this. The heavy-duty design was constructed with durability and comfort in mind, capable of providing next-level support for as much as 24 hours straight. 
The high mesh back and extra-wide seat are fully adjustable for lumbar support throughout the night and day. The best part? It can comfortably hold up to 500lbs without faltering on support, stability, or comfort.
4. Space Seating Big and Tall Mesh: Best for Both
This fully adjustable chair's crowning features are the ultra-comfortable mesh back and the pivot knee-tilt mechanism. With a maximum weight limit of 400lbs, this is truly an excellent and durable oversized desk chair.
Because of the extra sturdy design, this chair is a little heavier than the others on the list, but the robustness cannot go unnoticed. Anyone looking for a chair to last need to look no further than the Space Seating Big and Tall Mesh model.
5. Oak Hollow Aloria: Best for Tall
For tall people, up to seven ft, the Oak Hollow Aloria is ideal. The back height is impressive and well-built to combine support and breathable comfort. The 300 lbs capacity and wide seat make this an excellent oversized desk chair.
The Bottom Line
In summary, those on the larger side have some extra considerations to make when choosing an office chair, but they absolutely do not need to compromise on comfort or support. 
With a little research, it is possible to find many excellent quality oversized office chair designs made specifically to suit the big and the tall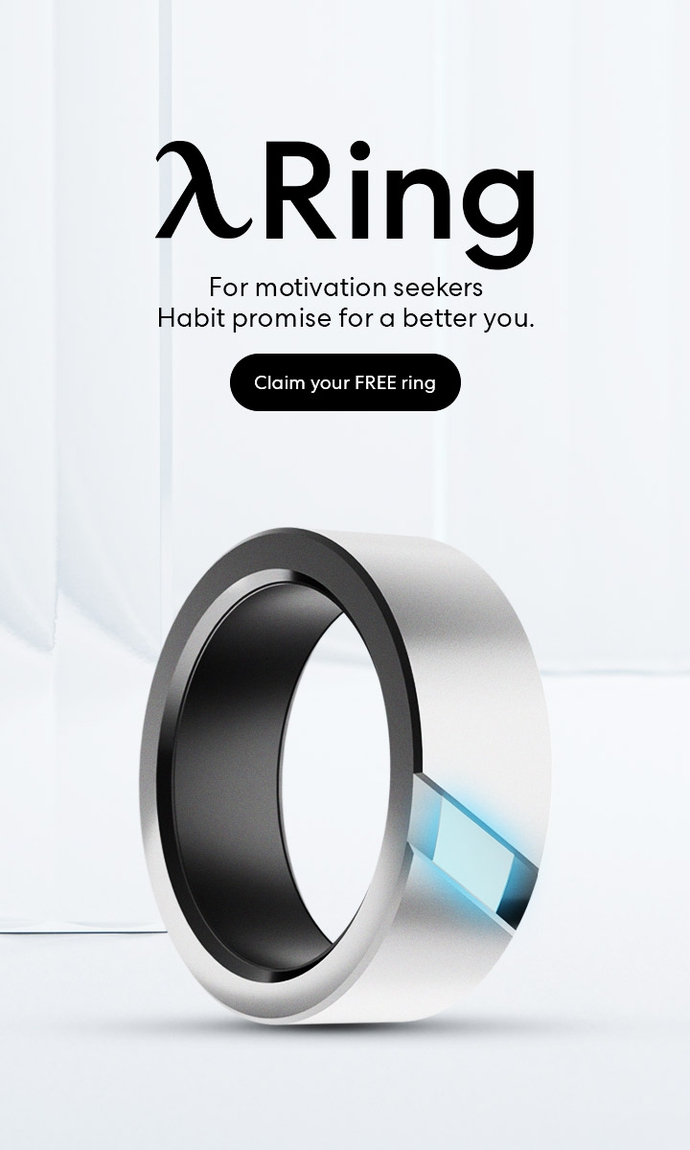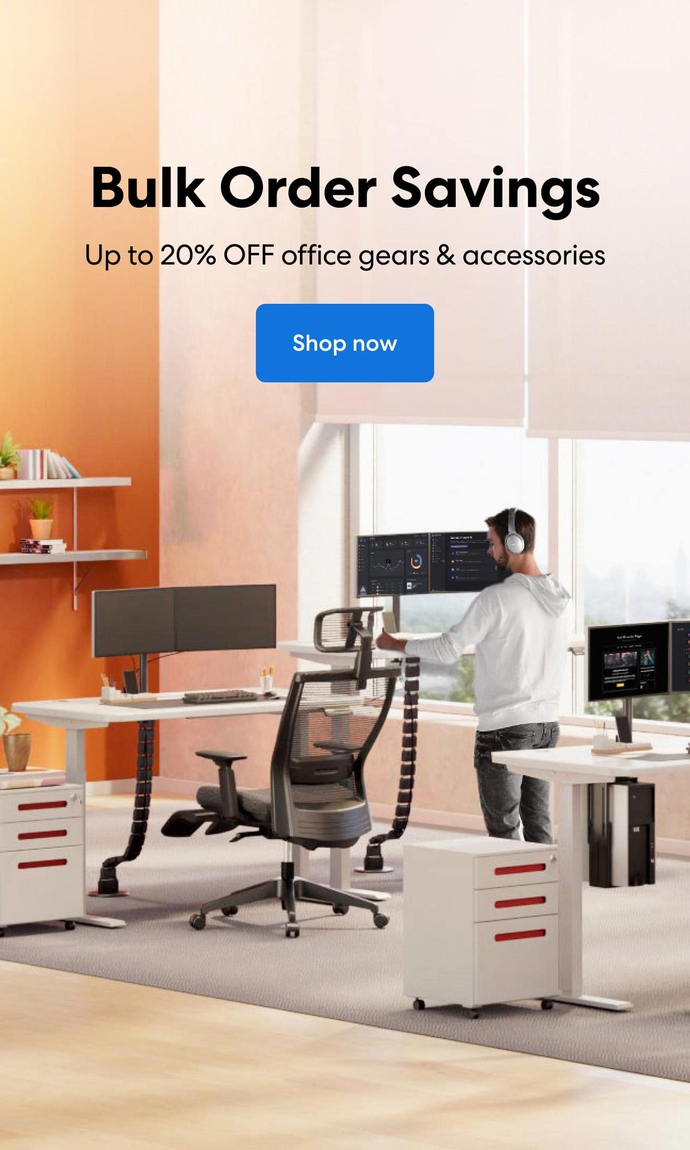 Subcribe newsletter and get $100 OFF.
Receive product updates, special offers, ergo tips, and inspiration form our team.