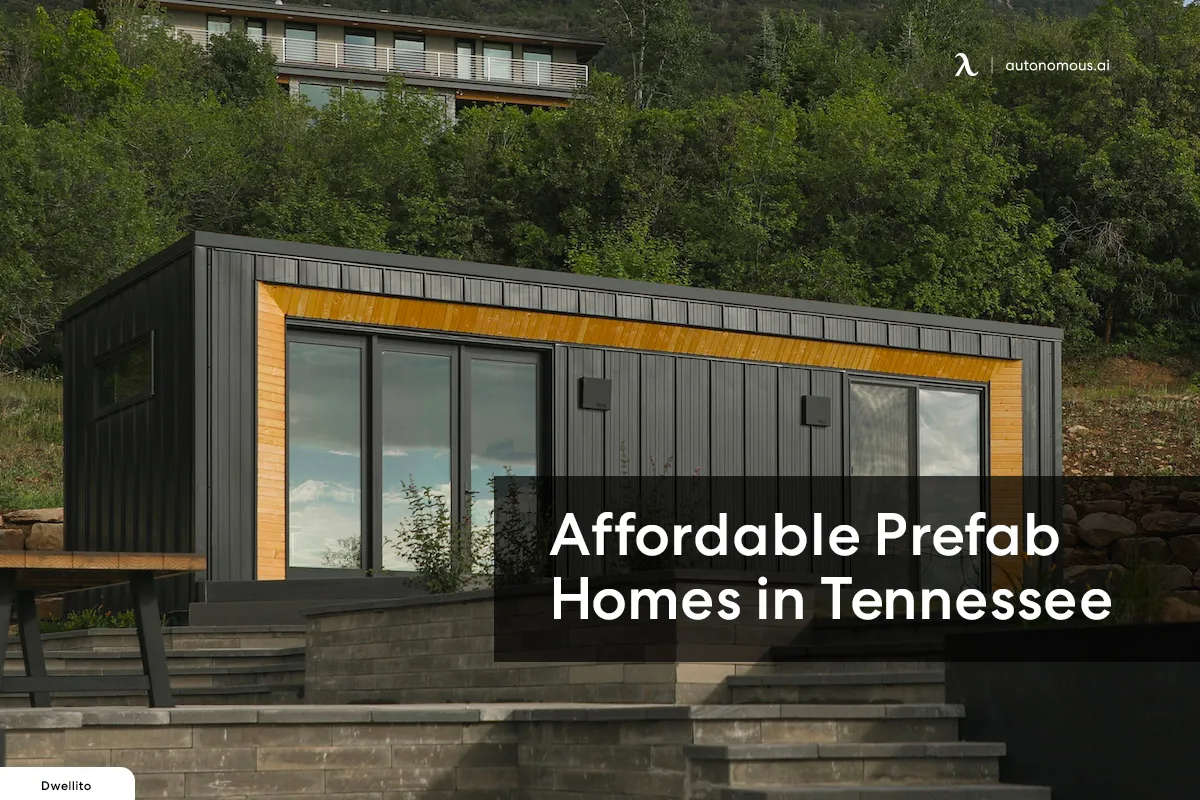 Workplace Inspiration
5 Modern Prefab Homes Under $100K in Tennessee

Autonomous
|
May 16, 2023
2,556 Views
Are you looking for an affordable housing solution in Tennessee? Prefab homes could be the answer! With options like prefab tiny homes, cabins, and modern homes, you can find the perfect home for your needs. Plus, with guest house plans, small house kits, and modular ADUs available, you can easily add extra living space to your property.
Discover the benefits of prefab homes in Tennessee and start building your dream home or backyard guest house today!
What is a Modern Prefab Home?
A modern prefab home is a type of housing that is constructed off-site in a factory and then transported to the homeowner's land for final assembly. These homes are built using high-quality, sustainable materials and feature modern, sleek designs that often incorporate the latest technology and energy-efficient features.
With customizable options, modern prefab homes offer homeowners the ability to create a unique and personalized living space that fits their needs and style preferences. A modern prefab home in short, is a contemporary and cost-effective alternative to traditional site-built homes.
Top 5 Picks for Prefab Homes in Tennessee
1. Autonomous StudioPod
The StudioPod offers a simple renovation method for those seeking additional living space, a home office, or even an Airbnb, without the inconveniences and never-ending hassles that come with house improvements. This versatile and adaptable space includes a range of features  to entice you, including:
Wardrobe, workstation, bookcase, TV stand, folding coffee table, and convertible couch bed for living, working, and playing

Electrical and

HVAC connections, as well as mood lighting with three different color settings for versatile use

Vinyl siding for waterproofing and weather protection, and environmentally friendly honeycomb paper for soundproofing and insulation

Strong steel structure for durability and longevity

Easy setup that takes just a few days to construct
2. Autonomous WorkPod
The WorkPod is a portable office that can be set up anywhere to create a peaceful environment for getting work done or just hanging out. An anti-fatigue mat, cable tray, file cabinet, and a pair of monitor arms are just some of the included office essentials that will help you get your job done quickly and comfortably.
The structure can endure severe weather and transmit up to 2.9 tons of weight uniformly, and its floor-to-ceiling glass doors give the inside a light and airy impression. The WorkPod is flexible and can be put up on any surface, making it a great option for adding living or leisure space to your home without the stress of long renovation permission and delay processes.
3. Autonomous WorkPod Lite
Looking for a small and cozy living space that fits perfectly in your backyard? For a more affordable backyard office shed solution, Autonomous also offers their WorkPod Lite. Engineered for users who want the same sleek design lines and high-quality build of the WorkPod and StudioPod, but at a much more accessible price point.
Keep it simple stupid. The saying hits loud and clear for a reason. With setting up any backyard accessory dwelling unit, you'll want to avoid the headache of contractors, permits, and construction issues at all cost. Time and money is precious and you're going to want to move into your new baby as soon as possible. Each component of the Autonomous WorkPod Lite comes fully prefabricated for swift assembly. Think of it like lego blocks for big kids. Complete assembly and installation only takes a couple of days and the best part? You don't need any permits! Take advantage of the optional add-on assembly service, then kick back and relax while the pros do what they do best.
4. Encinal Tiny Home ADU
Introducing the Encinal Tiny Home ADU, a perfect addition to any backyard. This 300 sq ft tiny house boasts a full-sized living room, a separate bedroom section, a bathroom, a kitchenette, and a designated eating area. The lofted 12-foot wood beam ceiling, huge French door, and windows light up the entire internal area, making the modest room appear open and vast.
5. Solera Awning Family Room
The Solera Patio Awning will completely change the look and feel of your outdoor entertaining area. So that you may take pleasure in the outdoors throughout the year, we've created this 16-foot awning to shield you from the sun and rain.
This prefab house, with its contemporary style, is a great addition to any patio set. The straightforward design and high quality materials used in its construction promise reliability and longevity. The awning is available in a chic gray hue that will modernize your outdoor space.
The Solera Awning will keep you dry and comfortable whether you're throwing a summer party or just hanging out with the family. There's no need to hold off, then. This beautiful patio awning will instantly elevate your outside environment.
FAQs
Are your prefab homes in Tennessee affordable?
Yes, we offer affordable options for those looking for prefab homes under $100k in Tennessee. We also have prefab tiny homes and Tennessee prefab cabins that can fit any budget.
Can your prefab homes be used as a backyard guest house or shed house ideas?
Absolutely! Our prefab homes are versatile and can be customized to fit your needs, including as a backyard guest house or a shed house.
What makes your modern prefab tiny homes in Tennessee unique?
Our modern prefab homes in Tennessee feature innovative designs, energy-efficient materials, and the latest technology, making them unique and sustainable options for those looking for a modern home.
Do you offer prefab guest house options?
Yes, we offer customizable prefab guest house options that are perfect for accommodating guests, providing rental income, or creating a private workspace.
Conclusion
In conclusion, prefab homes in Tennessee are gaining in popularity in the Volunteer State as a means of constructing a new house rapidly and economically. There is a prefab house for any situation and budget, with options ranging from little homes to large contemporary mansions.
There are a variety of guest house alternatives available, including those that may be built in the backyard, like a shed, or those can be purchased already assembled. While planning your next house project in Tennessee, take into account the advantages of prefab homes, such as quicker building time, cost savings, and energy efficiency.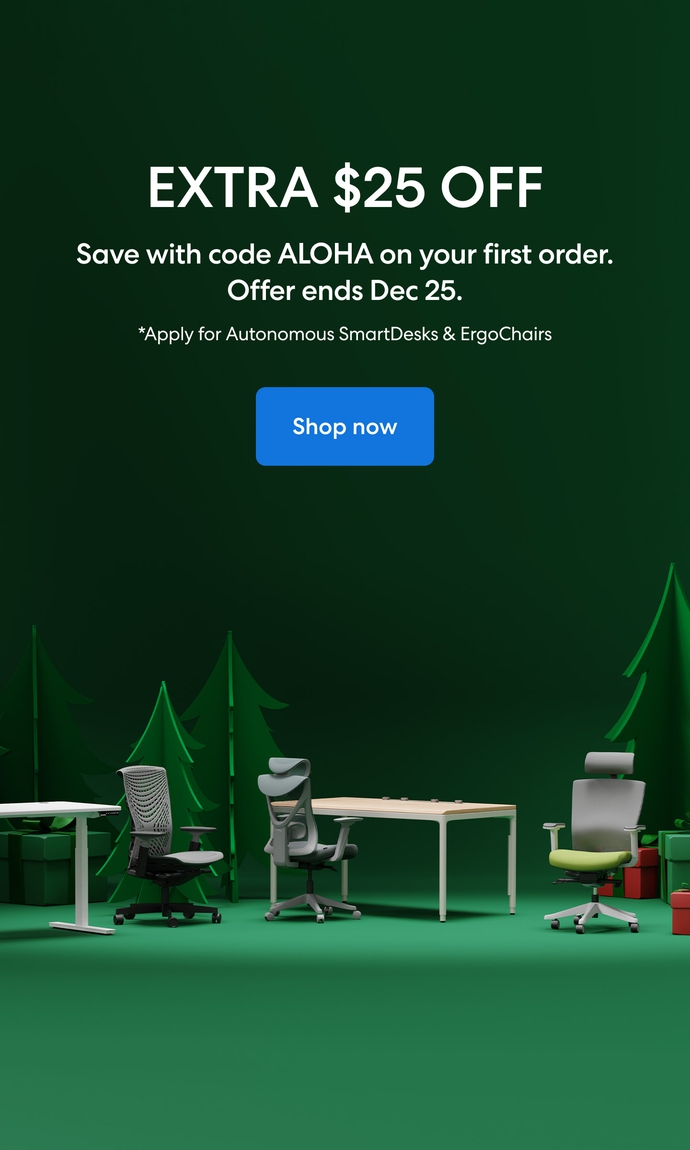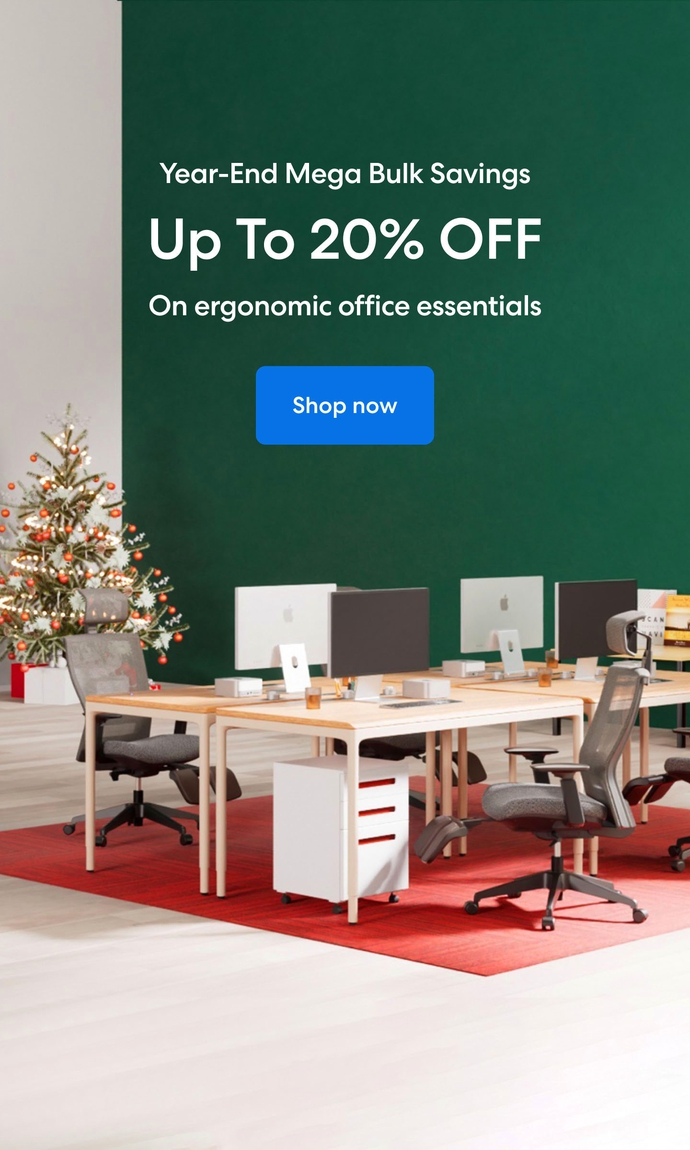 Subcribe newsletter and get $100 OFF.
Receive product updates, special offers, ergo tips, and inspiration form our team.