Workplace Inspiration
5 Steps for Desk Cable Management from Scratch

Autonomous
|
Jun 1, 2022
1,820 Views
Many people don't consider that they're going to have to deal with all the cables of the devices they own when creating their perfect computer setup. Having these cables laying around can look unappealing and could cause accidents if you're not careful enough, so it is important to properly organize them when you're building your setup. 
This is called cable management, and it is the best way of making your setup look as beautiful as you always dreamed. However, we know that not everyone knows much about cable management, so we created this handy guide about desk cable management. It is going to teach you everything you need to know before building a computer setup. 
What Is Cable Management?
Cable management consists of organizing cables connected to devices so that they don't create unnecessary clutter. Some of the wires that can be organized are power, network, and audio cables. However, any other wire can be arranged the same way if you need it to stop occupying space. This practice is the key to keeping your office as clean and tidy as possible. 
The truth is that most devices you use are going to need several cables to work correctly, which is why when we buy several electrical appliances, we can end up with a pile of dangerous wires that could make us fall and break something.
Sometimes all you need to do is tie some cables together to keep them in place. In that case, congratulations! You just saved yourself from having to find more intricate ways of cable managing your computer. However, this is not always the case, so you are going to need to find other tools to keep your cables out of sight and out of mind. 
This could be the case if you're an engineer who works with hundreds of network cables at once, as these cables are going to need proper organization skills and handy tools. Nonetheless, everyone must learn how to cable manage a PC and get to know which accessories are the best for keeping everything in place. 
In order to do this, you can check out this other guide on how to hide cords on your desk.
Benefits of Cable Management
Having proper standing desk cable management has several benefits that you must consider when setting up your home office. Some of the most common are the following. 
It's Safer
When cables are laying around your room, you become vulnerable to several safety hazards, such as tripping over them, electrocuting yourself, and even setting things on fire. This becomes more dangerous if you're not the only person using the room. Therefore, having proper cable management can help you avoid these dangers and prevent you from damaging your precious office equipment. 
Cut Down on Wasted Time and Frustration
Tangled wires are a terrible thing to deal with. Imagine being in a hurry and trying to find a cable from a huge mess of tangled wires. It is a highly frustrating situation, but luckily for you, it is entirely avoidable. 
All you have to do is categorize each cable with a wire marker or a label, as this is going to help you waste much less time digging through a pile of similar wires. 
Save Money
Although many people believe that spending money on desk cable management isn't worth it, you can save money with it, as it helps you extend the life of your cables and prevent them from breaking. 
This prevents you from buying new cables or devices to replace your current ones. 
Keep Your Workspace Cleaner
The aesthetic of your workspace directly affects your motivation and productivity. Therefore, if you have a massive pile of cables laying around, your performance could suffer. 
Moreover, if you have good desk cable management, you are going to be able to keep all those cables out of sight, which can help you feel much more comfortable and happier during your working sessions. 
Make a Better Impression
If you're a business owner, you should definitely have proper cable management. Nobody likes going to a cluttered and messy store, as it gives a terrible first impression and makes it look disorganized and unprofessional.  
Therefore, desk wire management is a must to retain your customers and make better deals and partnerships. 
Steps for Cable Management
Now that you know why you should have proper desk wire management, you're probably wondering how to achieve it. Don't worry; we created the following guide with five simple steps for desk cord management and several cable management ideas.
1. Start from Scratch
It doesn't matter whether you already have a setup or not. All the pieces must be uninstalled so that you can arrange everything better. Therefore, you must disconnect all your devices and peripherals before proceeding with the next step. 
2. Position Your Power
If you want to make the whole desk cable management process much more straightforward, your power strip must be in the correct position, and sometimes this position isn't close to the power outlet, as many people tend to believe. 
Some of the most efficient positions are the following.
Underside of Desk
This is the best possible spot for most people, as it is easy to reach from every angle and can be easily hidden by your desktop, so it isn't going to ruin your desktop's aesthetic. 
All you have to do to achieve this is find some strong double-sided tape and take proper measurements before sticking the power strip to the desktop. 
Hidden on the Floor
If for some reason, you can't mount your power strip on your desktop, you can also hide it on your floor so that it stays out of sight and doesn't clutter your workspace. Some great places to do this are between a cabinet and the wall or behind some other furniture. 
In a Box
Sometimes you may not have enough furniture around your home office setup to hide your power strip. In that case, the only thing left to do is find a desk cable management box and fit it inside. 
3. Add Cable Management Features
If you're lucky enough, your minimalist desk is going to have built-in desk cable management features, but not all of them do. If that's the case, you don't have to settle with it, as you can add as many features as you want. Some useful desk cable management features are the following.
Cable Management Compartment
These compartments are trays that can be attached to the bottom of your desk to hold and guide your cables. Many stores sell individual versions of these compartments so that you don't have to buy a new desk. 
Holes & Grommets
It is time to take out your drill and use it to make some holes in your desk. Although this may sound scary and crazy, we assure you it isn't going to damage your desk if you do it properly. 
This is common among home office workers who want to have better desk cable management. Moreover, these holes are usually small enough to be easily hidden. 
4. Mount Your Monitors
The next step isn't 100% crucial, but it helps make your whole setup much tidier and organized, so we added it to the list. Moreover, you can do this by following two simple procedures.
Wall Mounts
Wall mounts are a bit tricky to do, as you need to drill holes into your wall, but it is the most aesthetically pleasing option, as it allows you to have floating monitors. Moreover, you can also route your wires through the wall to eliminate all visual clutter. 
Nonetheless, if you want to avoid cutting holes into your wall, you can cover your cables with a cable raceway. 
Monitor Arms
This option isn't as pretty as the previous one, but it is much more straightforward and allows you to hide your cables through the arm's built-in channels. You can get these pieces at any tech store, and some even feature arms for several monitors.
5. Route Your Cables
Routing the cables is probably the most complicated but most fun part of this process, and it consists of two simple steps. 
Reconnect Everything
Firstly, you must start connecting all your peripherals and office accessories to your computer using the previously added desk cable management features. Make sure each cable is where it should be and that nothing is hanging loosely. 
Once you're done, everything should look tidy and clean, but you can still make it look better, which is why the last step is crucial. 
Tie up Loose Ends
Although we try our best to make sure all cables are in the right place, some of them are going to still look pretty bad. Whether they're hanging loose or refuse to be tucked away, they're not appealing to the eye and must be covered. 
In order to fix this, you can use cable clips to tuck them in the desk cable management compartment or stick them to your ergonomic standing desk. Other useful elements you can add are zip ties and cable ties. These can be used in places where several cables connect or when many of them start to gather and create a mess. 
Moreover, if none of this works, you can cover your cables with a desk cord management sleeve so that they can't be seen anymore.
Essential Tools to Maximize Cable Management in Your Home

Now that we've gone through the steps you need to improve your cable management; we are going to share with you some of the best tools you can use in projects like these. 
J-channel Cable Raceways
These tools tend to be used in vinyl siding projects. They are a tube through which you can fit several cables to hide them. J-channel cable raceways are highly versatile, as they can be mounted virtually anywhere, such as at the base of the floor, on counters, and behind desks. 
They give a discreet and classy finish to your computer cable management project and ensure that you aren't going to see unsightly cables popping out anytime soon. 
Cable Sleeves
These sleeves are perfect in cases where you've done everything to hide your cables, but nothing has worked. Therefore, if you have a big lump of wires, all you have to do is fit them into one of these sleeves. 
On-wall Cord Cover
On-wall cord covers are your best option if you can't drill holes into your walls, as they can cover TV and monitor cables by simply placing the cover on top of the wires. However, please choose the right fit for you, as they come in many different sizes. 
Microfiber Cable Ties
You probably already know about zip ties, which are highly versatile and commonly used in DIY projects. They're a great way of keeping your cables in place if you're on a budget, but they're not perfect. 
Those ties can be hard to remove and usually need to be cut off, which can be dangerous if you cut too close to the wire. Moreover, they are tricky to handle, and many people have hurt themselves with them. 
Therefore, microfiber cable ties are a much better option than them, as they're made of cloth and can be reused as many times as you want. In addition, they're easy to remove and adjust without using any other tool. 
Adhesive Cable Clips
Adhesive cable clips are simple ways of ensuring the wires you commonly use stay in place. They're perfect for phone chargers and similar cables, as they can be moved around with ease. Moreover, these adhesive clips come in several colors, sure to fit any room's aesthetic, so you don't have to worry about ruining your setup. 
All you have to do is put them in place and hang your wires whenever you need to. 
Bottom Line
Cable management is crucial for having a tidy office or gaming setup, and now you know everything you need to achieve the best computer cable management ever. 
Moreover, please feel free to check out our store and find out about the fantastic deals we have in our Autonomous EPP. You can learn more about our employee purchase program here.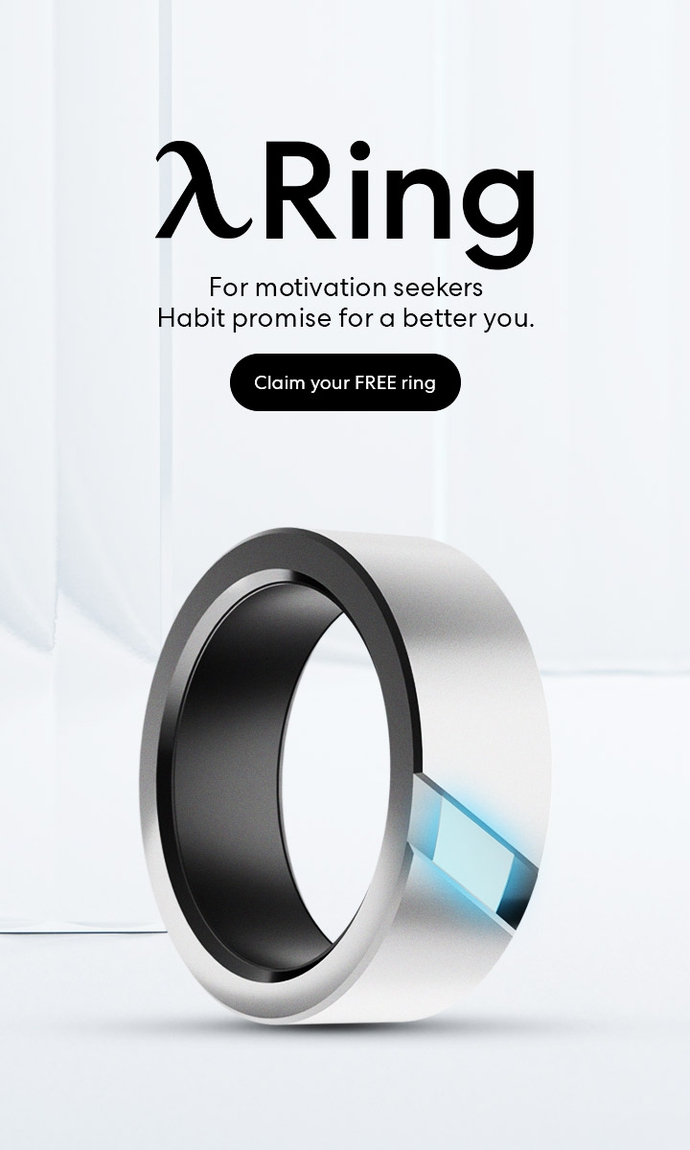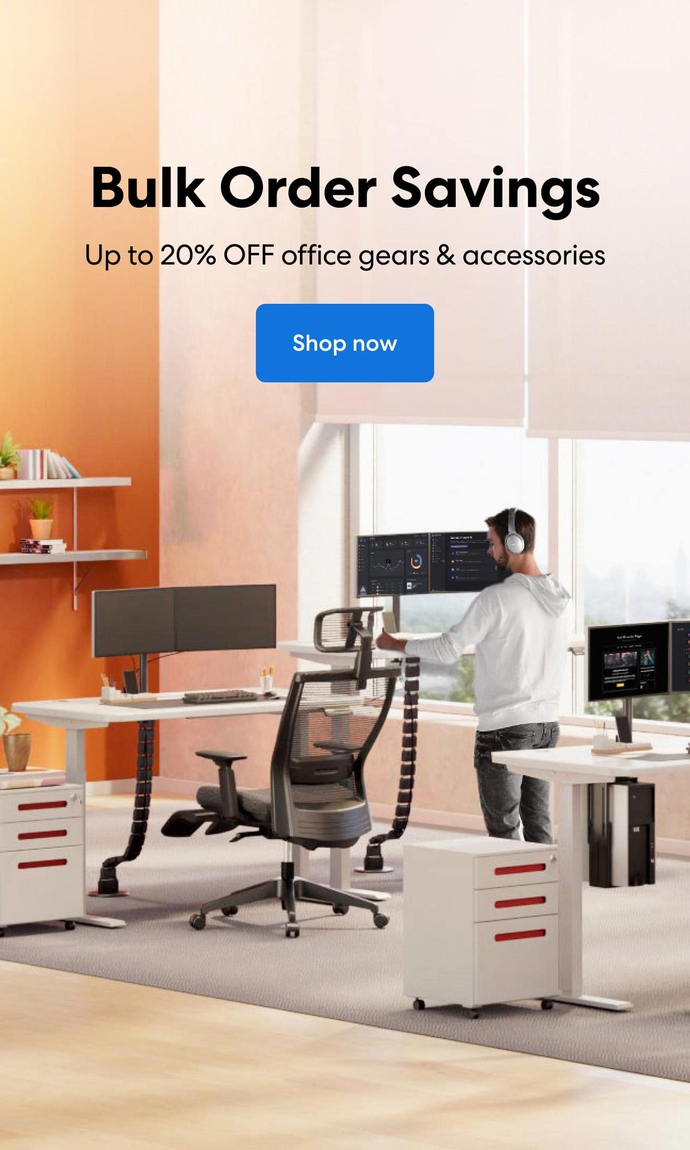 Subcribe newsletter and get $100 OFF.
Receive product updates, special offers, ergo tips, and inspiration form our team.