Father's Day is already getting to us, so many people are looking for Father's Day gifts they can give to their dads when the time comes.  
The problem is that it's difficult for some people to figure out what to give their parents on these kinds of days. Everyone is different from each other, and no one wants to give their parents something they may not like. Even if your dad doesn't tell you anything, you sure want the best Father's Day gift in 2022 to make him happy. 
We are here to help you with that, so read on if you are not that sure of what to get for Father's Day. You can find 50 gift ideas for your dad in this article. Pick the one you think your dad's going to like best! 
Father's Day Gifts for Remote Working Dads
1. Ergonomic Chair
If your dad's a remote worker, an ergonomic chair is what they want for Father's Day. These chairs allow people to work all the time they need without suffering from back or neck pain. The Autonomous ErgoChair Pro is ideal for this matter.
2. Home Office Standing Desk
As it happens with ergonomic chairs, getting a home office standing desk for your dad makes him work in the ideal position for the human body, which is the standing one. You can find excellent deals if you check the Autonomous EPP out.
3. Monitor Arms
Experts recommend getting a monitor arm after buying a home office standing desk. You can also have a monitor stand for the job if you can't find a proper monitor arm. This is one of the interesting gift ideas for dad.
4. Desk Pad
Is your dad a remote worker? Then, you know what to get for Father's Day: a desk pad. Most people don't mind buying one, but the difference between working with and without one is huge. Don't bother getting an expensive or flashy one since a minimalist desk pad can get you off the hook.
5. Wrist Rest
Not many people think of wrist rests as the best Father's Day gift they can buy their dads since it's not something big or luxurious, but they don't know how much getting one can help their dad.  
Ergonomics are all about comfort, and the DeltaHub wrist rest can make your dad the most comfortable he can be while working.
6. Power Bank
Remote workers don't only work with their computers or laptops since some of them also use their smartphones to complete some tasks.  
However, it's a nuisance to charge your cell phone every few hours. Has this ever happened to your dad? Add the Lexon wireless power bank to your Father's Day gifts to solve that problem!
7. Footrest
When speaking about comfort, it's good to consider footrests for your gift ideas for your dad. Even if it's not for working, your dad can use footrests when he's watching a movie or talking to another person on the couch. The ErgoFoam footrest is excellent, and you can trust it to make your dad comfortable at all times.
8. Back Pillow
We understand not everyone can buy all the things on this list, but some of them complement each other. A perfect example of that is the ErgoFoam back pillow, which works perfectly to prevent back pain in case you can't buy a fully-equipped ergonomic chair. 
Nonetheless, buying both products can boost your dad's comfort to levels beyond his imagination.
9. Monitor Riser
While monitor arms are good for people working on standing desks, workers who work while sitting prefer monitor risers. Try buying the Birchwood monitor riser for your dad if you don't know what to get for Father's Day.
10. Keyboard Tray
The best thing about keyboard trays is you can put them wherever you want, so your dad can work anywhere he wants if he has one. When it comes to keyboard trays, the Mount-It! clamp-on keyboard tray is made of some of the finest materials out there, so you don't have to worry about it breaking or losing its brightness over time.
Father's Day Gifts for Dads into Fashion
11. Home Outfits
Fashion-lovers often want a different outfit depending on the occasion, but not many of them know what to wear while staying home. Look for something your dad can feel comfortable wearing at home and add it to your Father's Day gifts! 
12. Office Suits
Even if your dad doesn't go to an office every day, having office suits is always a good thing and can help him if he needs to dress formally for a party or special event. A fashion-lover could see the right suit as the best Father's Day gift you could've ever given him. 
13. Ties
Ties are an amazing match for office suits, and they give you endless possibilities when planning new outfits. Not all ties are expensive, so you could buy a few inexpensive ones if you are working on a budget.  
14. Watches
This is one of the necessary gift ideas for dad. Although it sounds odd, watches are not only for looking at the time since many people use them as an accessory when going out. You can wear watches for a formal event or when going out to the mall, so giving one to your dad makes sure he is always in fashion. 
15. Rings and Other Accessories
Rings are the same as watches when talking about accessories you can wear at all times. Apart from that, you can add other pieces of jewelry to the mix if you feel like it.   
16. Caps
Baseball or golf dads are crazy about caps, so don't hesitate to get the right one for them for Father's Day. You can also level up your game by giving your dad a personalized cap.  
17. Different Sneakers and Shoes
Shoes are often an issue when choosing the right outfit to go out. Some people just pick the same pair of shoes every day and match them with everything they wear. Make sure your dad has many shoes and sneakers to choose from!  
18. Wallets
While many may see the classic wallet gift as a cliché, giving wallets as a gift became a cliché because of how important having a decent wallet is. You want your dad's cards and cash to be safe with him, so try looking for a wallet he can safely take anywhere he wants.   
19. Matching Outfits
It's not weird to see families getting matching outfits for Christmas, but who says you can't get matching outfits as Father's Day gifts? Buying personalized t-shirts or sweaters for you and your dad can help you build a deeper connection with him on this special day. 
20. Sunglasses
Do you want to take your dad to the beach or a swimming pool? Then, it's time to get some sunglasses for him. Apart from protecting him from the sun on a sunny day, sunglasses can also make him look more stylish while he swims or enjoys the weather.   
Father's Day Gifts for Dads Who Like Staying Home
21. Personalized Coffee Mugs
As it happens with matching outfits, giving your dad personalized coffee mugs is one of the cutest gift ideas for your dad since it makes him remember how much you love him every time he drinks a cup of coffee.  
22. Slippers
Here is another gift idea for dad you can consider. Slippers are beyond comfortable for people who like staying home all day. Having a pair of them allows your dad to walk around his house without worrying about dirtying his feet.  
23. Books
Not everyone likes to read, but some people get bored after staying home for a long time, even if they don't like going out. Try looking for a book your dad may like! 
24. Dehumidifier
Humidity issues could ruin anyone's day by triggering allergies or damaging their house's walls. Fortunately, buying a dehumidifier helps you get rid of that problem, so this is an ideal gift for people who spend a lot of time at home.   
25. Air Fryer
Staying home can be relaxing for many, but you may have trouble doing it if you don't know how to or don't like to cook. This is the best Father's Day gift you can give your dad if he doesn't like to cook or wants to eat healthier food.  
26. Snacks
Yes, we were just speaking about eating healthier, but that doesn't mean you can't take a break from your diet and have some snacks every now and then. Getting hungry can get your dad in a mood, so buy his favorite snacks to prevent that from happening.  
27. Massage Chair
Lying on your bed or couch surely feels great, but it still can't compete with sitting on a massage chair. These chairs are a top-tier Father's day gift 2022 if your dad suffers from back pain.  
28. Sleep Mask
Sunny days are excellent when going for a walk or to the beach, but they can be a nuisance if you want to sleep and have windows you can't cover at night. Sleep masks are good Father's Day gifts for dads going through that issue.  
29. Noise-Canceling Headphones
While you can solve the sun problem by wearing a sleep mask, that doesn't save you from noise pollution. Noise-canceling headphones allow you to focus on what you are doing if you don't want to hear anything while working or to sleep without interruptions.  
30. Pets
People living by themselves can feel lonely at times, and that may happen to your dad if you don't live with him. Pets are always there for us, so a dog or cat can be a wonderful Father's Day gift 2022 for someone looking for a new fluffy roomie.  
Father's Day Gifts for Dads into Computers
31. Laptop  
Many people only use laptops to work, but you can use them to video call people, play video games, and watch movies! Laptops may not be that inexpensive, but getting one for your dad means making sure he's never bored at home!  
32. Keyboard and Mouse
Here is an idea for your Father's day gift 2022. It's more comfortable for some people using laptops to get additional keyboards and mouses, so you can add them to the gift ideas for your dad.  
33. Smartphone
Smartphones are like little computers due to all the things you can do with them! Even if your dad has a functional cell phone, getting him a next-gen one allows him to do more things with it.  
34. Dual Monitors
While using a laptop or personal computer with one monitor is good, having dual monitors doubles the benefits computers give you! Multi-tasking is easier with dual monitors, so it's an excellent gift if you don't know what to get for Father's Day for your computer-loving dad.  
35. Cable Tray
The problem with computers is that you need to plug many cables into them, and that issue worsens if you have additional gadgets for your PC. Give your dad a cable tray to help him organize his desk!  
36. RGB Lights
Gaming and movie rooms are common for people who love playing video games or watching movies, and it's exciting to see how people decorate those rooms. Write down RGB lights on your Father's Day gifts list and see how he can make his house shine.  
Other Father's Day Gifts
37. Coffeemaker 
38. Speakers 
39. Movie or museum tickets 
40. Picture frame 
41. Freestanding gas grill 
42. Workbench 
43. Sandwich maker 
44. Daypack
45. Personalized golf or baseball balls
46. Earbuds
47. Ultrawide monitor
48. Webcam 
49. Desk lamp
50. Mini fridge  
Conclusion

It's priceless to see your dad's eyes light up when you give him a gift he likes. Therefore, it's time to start looking for the best Father's Day gifts for your dad. Feel free to go for any of the ideas you read on this Father's day gift 2022 list. Many of them complement each other, so pick the one that best adapts to your dad's personality.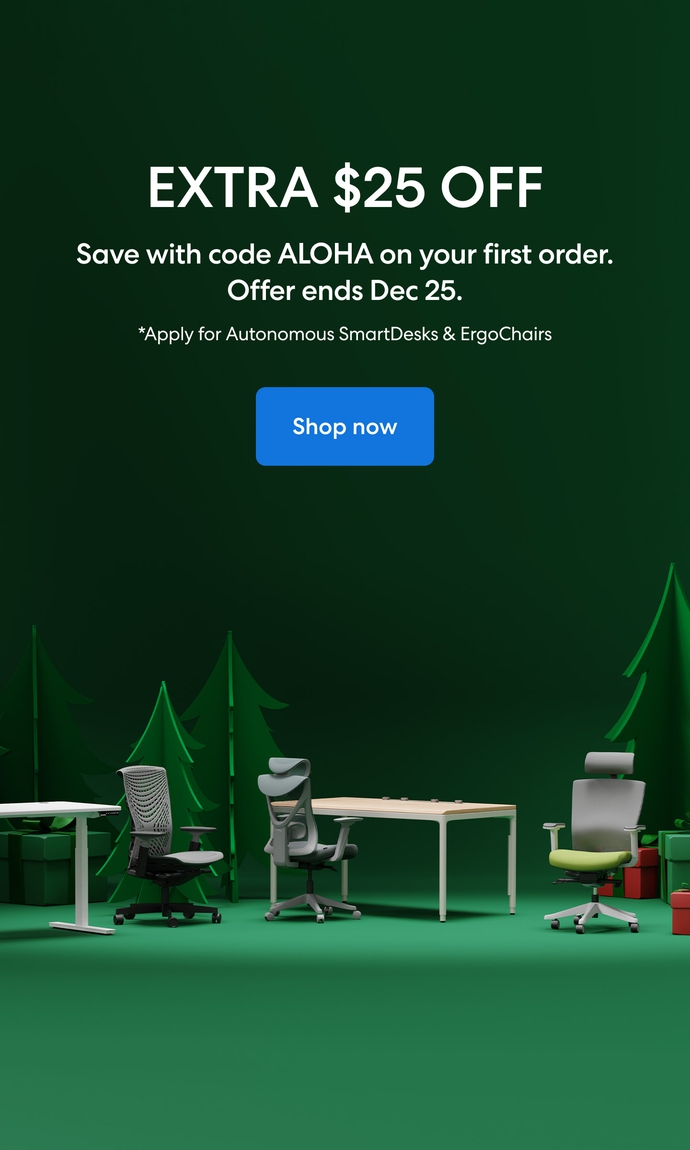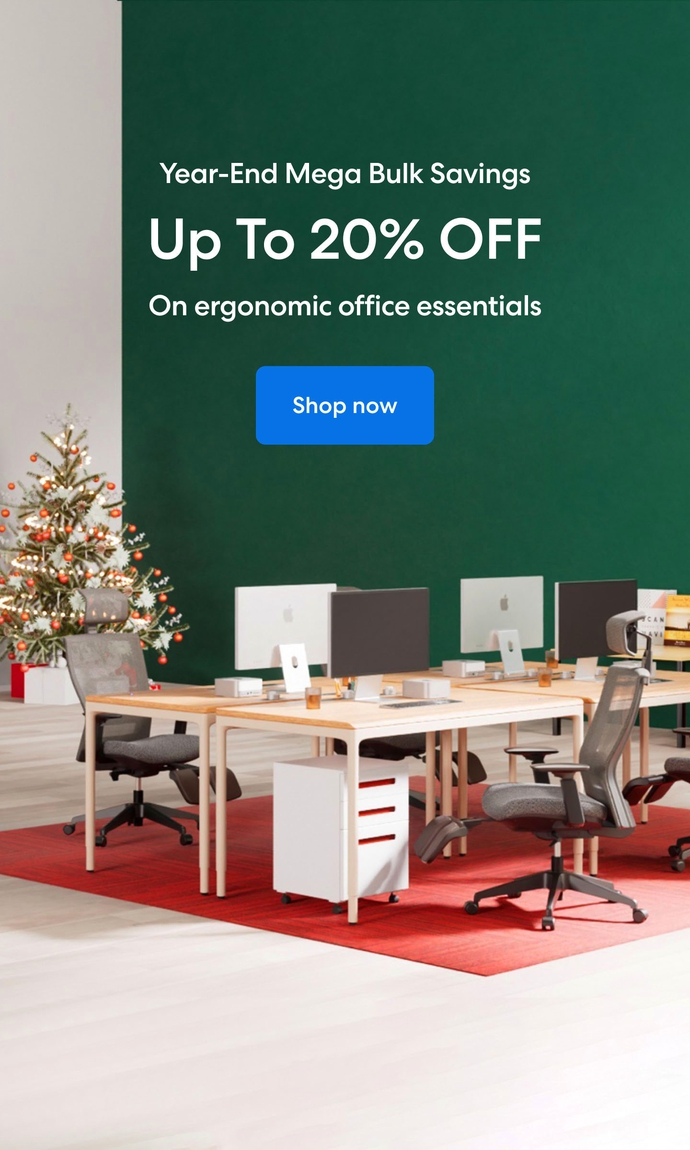 Subcribe newsletter and get $100 OFF.
Receive product updates, special offers, ergo tips, and inspiration form our team.