Are you looking for the best monitor for trading? While choosing one may be a complicated task, we have compiled a list of some of the best options available in the market for you to find the perfect display based on your preferences. After all, having multiple screens can help you supervise more information, like pricing fluctuations or market data) at the same time.
A day trading monitor  can help you improve your trading game. While using a single display can be useful while you're getting started, as you advance, you'll realize that you'll need more space to study what's currently happening on the market, such as financial reports or the latest news. Additionally, having access to key metrics at all times, so you're able to perform passive tracking can truly make the difference between losing everything and having success.
It isn't very easy to keep track of all that information with a single monitor. You'd be switching tabs now and then, which will make you lose time. Therefore, owning multiple monitors in a trading setup becomes more than necessary.
6 Best Monitors for Trading & Stock
Here we list six of the best monitors for trading you can use in 2022. All of these displays have something unique to offer, and although all of them are great, all of them include features appropriate for specific users.
1. Pixio PXC327
The PXC327 by Pixio is one of the most popular curved monitors by the brand. It is a curved gaming monitor 165hz that integrates several premium features into a single product, including HDR compatibility and AMD FreeSync. It is one of the best stock monitors available in the market.
This monitor is  VESA ready, which means that if you own a monitor arm or mount, you will be able to integrate it into your setup very quickly. Furthermore, it includes an eye saver mode and has 1ms of response time. These features, plus the wide 32" curved glass display, will make sure that you see all the information you need and keep up with the market's current state.
2. Samsung CHG 90 Series – 49" Curved Monitor
If you wouldn't like to have multiple displays in the same setup and prefer to have a single screen, perhaps this display can be the perfect addition to your day trading monitor setup. It is a curved monitor with a total width of 49 inches, giving you more than enough space to see the information you need to display on the same screen.
It is compatible with HDR, it's ultra-slim and includes a height-adjustable stand. Furthermore, Quantum Dot Technology will make sure that you get the utmost color precision, no matter what you're looking at.
This best monitor for trading has impressive features and is quite good-looking. However, the main drawback you have to keep in mind is that it is available at a very high price if you compare it to other options. Plus, it may not be the best monitor for day trading if you don't have enough space available.
3. Pixio PXC325
Like most recent monitors by Pixio, the Pixio PXC325 shares some of its features with the curved gaming monitor 32-inch, which we presented you earlier, the PXC327. However, this one is a bit smaller, as it measures 31.5". Hence, if you think that 32" would be too much for your current setup, perhaps this option can be more suitable for you.
Besides the size, the Pixio PXC325 and the PXC327 share the same features. However, the monitor listed here is more appropriate for people with enclosed spaces. You'll still be able to enjoy a 165 Hz refresh rate HDR and G-sync compatibility, among many other premium features.
4. Dell 27-inch LED Backlit LCD Monitor – Model SE2719H
The name of the monitor practically says it all. This monitor delivers exactly what it promises: a 27-inch screen with backlit features and a resolution of 1920 x 1080p. Additionally, you will also have access to an IPS panel technology if you're including multiple monitors in the same setup, allowing you to use ultra-wide screen viewing angles easily.
5. Pixio PX275C Prime
This is another best monitor for trading. If you're looking for something more traditional, perhaps this gaming monitor IPS can be a better monitor for trading for someone like you. This IPS display has a 100 Hz refresh rate and has a 4ms response time. However, it is still compatible with HDR and G_synch, plus including AMD FreeSync Premium.
You will also be able to turn on the eye saver mode at any time or mount it whenever you please, thanks to the VESA-ready compartments. Hence, This monitor is the perfect option for someone with an enclosed space that would like to have multiple monitors for traders.
6. BenQ 24" 1080p IPS Monitor
This is the smallest monitor on the list, but that doesn't make it less attractive or functional. It has an ultra-slim design and a very elegant finish. Hence, it will help you save space while also acting as another piece of decoration in your setup.
Thanks to the blue light filter and eye care technology, you will be able to look after your sight health while you're using the display. It features the traditional 1920 x 1080p resolution and also includes built-in speakers. Furthermore, if you're looking forward to reducing the cable clutter in your setup, this is one of the best ways you have to do it.
Conclusion
We've included flat and curved options within this best monitor for trading list. While a curved monitor is necessary, it can provide a more comfortable field of view to certain users. Hence, either option is great based on who's using it.
However, one thing you can be sure of is that a multiple-monitor setup or an ultrawide screen setup is necessary when it comes to trading. Using a single, small monitor may not be the best thing in the long term as it can make you quite vulnerable to losses. Hence, the best monitors for trading listed in this article can help you keep up with everything you want comfortably and easily.
Video ads for product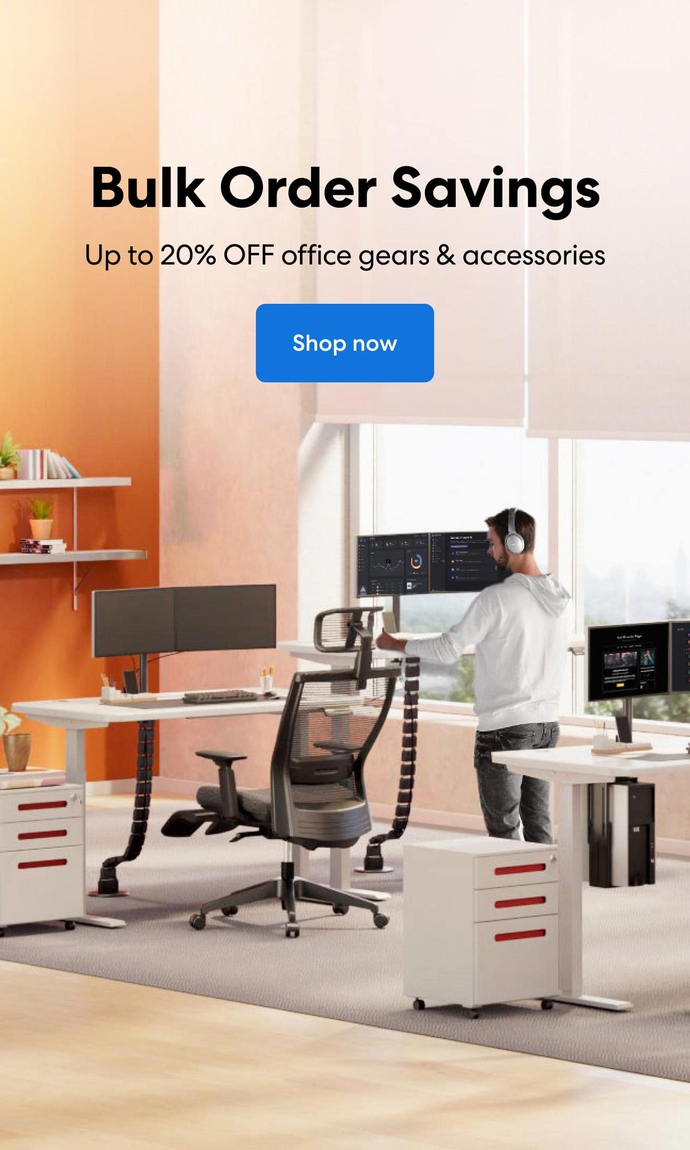 Subcribe newsletter and get $100 OFF.
Receive product updates, special offers, ergo tips, and inspiration form our team.