Smart Products
6 Reasons You Need a Chair Mat Right Now
1,310 Views
Are you wondering which additions you need to make in your office to improve your work experience immediately? If yes, you should have a chair mat as your top priority. The reason for having a chair mat in your office essentials is the multiple benefits that it can provide you.
It's not like you need an under office chair mat for the carpet because you saw it in some vlogger's video or because your friend has one. The reasons for its importance are more than just peer pressure.
We will be exploring the reasons why you should have an office chair mat in this article. But before we do that, let's first give you a brief overview of what the chair mat is, for those who don't know, to ensure we are all on the same page. 
What is a Chair Mat?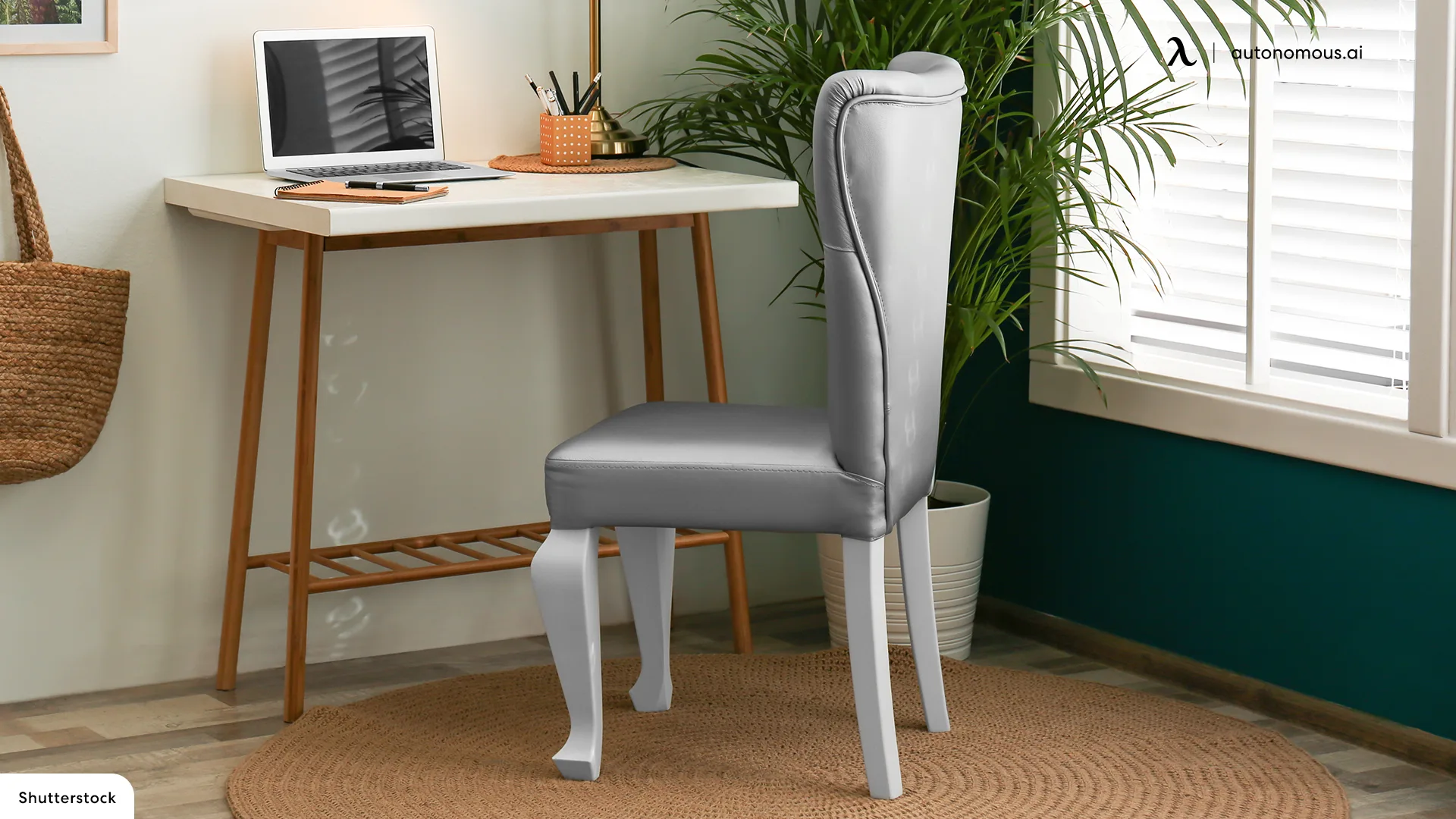 The chair mat is a specially designed mat (usually designed using plastic) that is placed under your chair. You can place this mat on hard flooring or carpet as per your preferences. The chair mat is designed in a way that it perfectly fits under any office chair. 
There are certain chair mats that are specifically designed to be carpet-styled, and some are hard floor-styled. The former has cleats and spikes underneath its surface to hold itself on the carpet, whereas the latter has a smooth base to avoid scuffs and scratches on your floor. The primary purpose of an office chair mat is to protect the floor from the office chair.
Since the chair mats are available in various thicknesses, you can choose the one that goes well with your flooring demands. 
Importance of Having a Chair Mat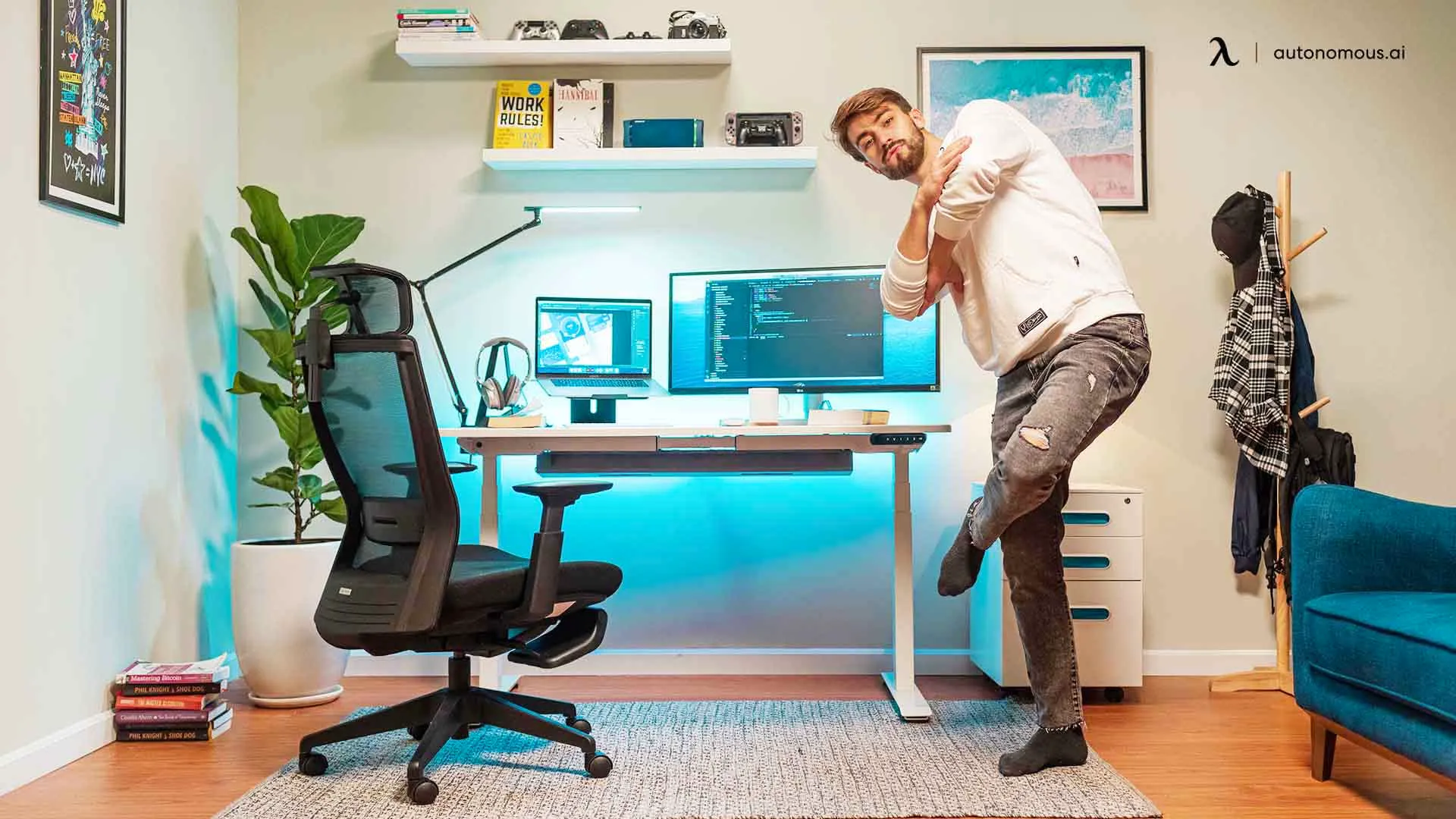 Having an office chair mat is indeed vital for your office. Here are the reasons why: 
Protect Your Flooring
If you want to increase your flooring life, you should invest in a chair mat. May it be hard flooring, vinyl floor, laminated flooring, or some other type, it is prone to get damaged with scuffs and scratches if you sit on a rolling chair and use it without a chair mat. The chair mat avoids scratches and scuffs on flooring; thus, it improves your flooring's life. 
Move Your Chair Swiftly
It is vital to get an office chair mat for the carpet floor, especially if you have a rough or puffy carpet. Moving an office chair on such a carpet is a strenuous task to do, as the carpet hinders chair movement. However, if you have a chair mat on top of such a carpet, moving your chair would become swifter and easier for you. You will easily be able to roll your chair when required. 
Avoid Your Office Chair from Slipping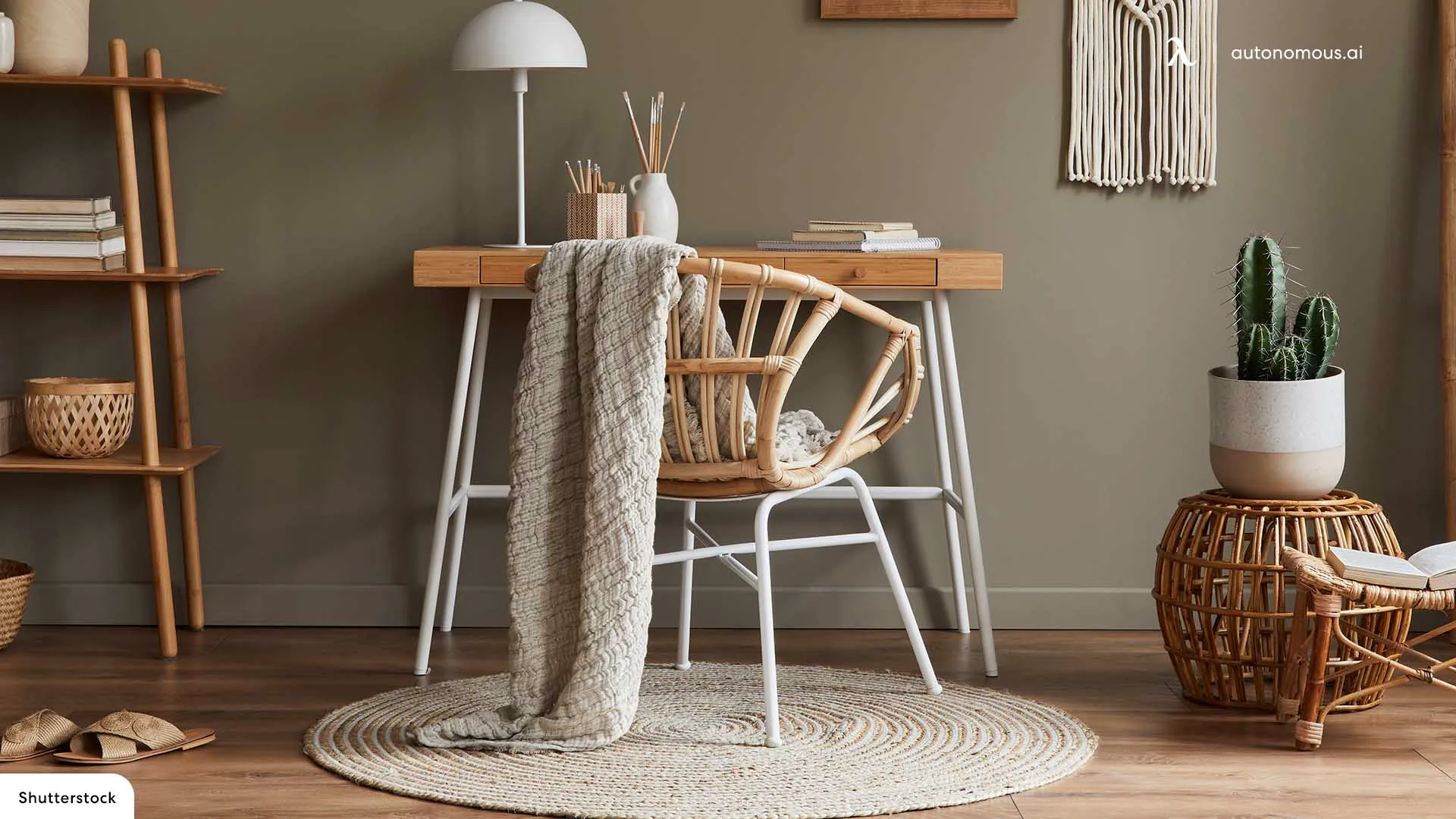 You can even use an office chair mat to prevent rolling. The chair mats are designed in a way that they hold chair wheels in place unless you move. Thus, it avoids your chair from slipping unnecessarily while you work. 
Protect Your Floor Against Stains and Spills
No one would like to get their new flooring stained by some coffee spills or ink stains. That's why it is better to have an office chair mat to protect the flooring against spills and stains. It is to note that the chair mat provides all sorts of production to your floor. Most flooring companies' warranties remain invalid if you don't have a chair mat. 
Protect Data in Some Cases
In some situations, it is noted that the carpet produces a lot of static charges when you roll your ergonomic reclining chair on it. This static charge might harm your computer's data, so it is considered harmful. The anti-static chair mat holds static charges onto it and prevents its transfer to your computer. Thus, it even protects your data on such occasions. 
Make an Aesthetic Addition in Your Office Room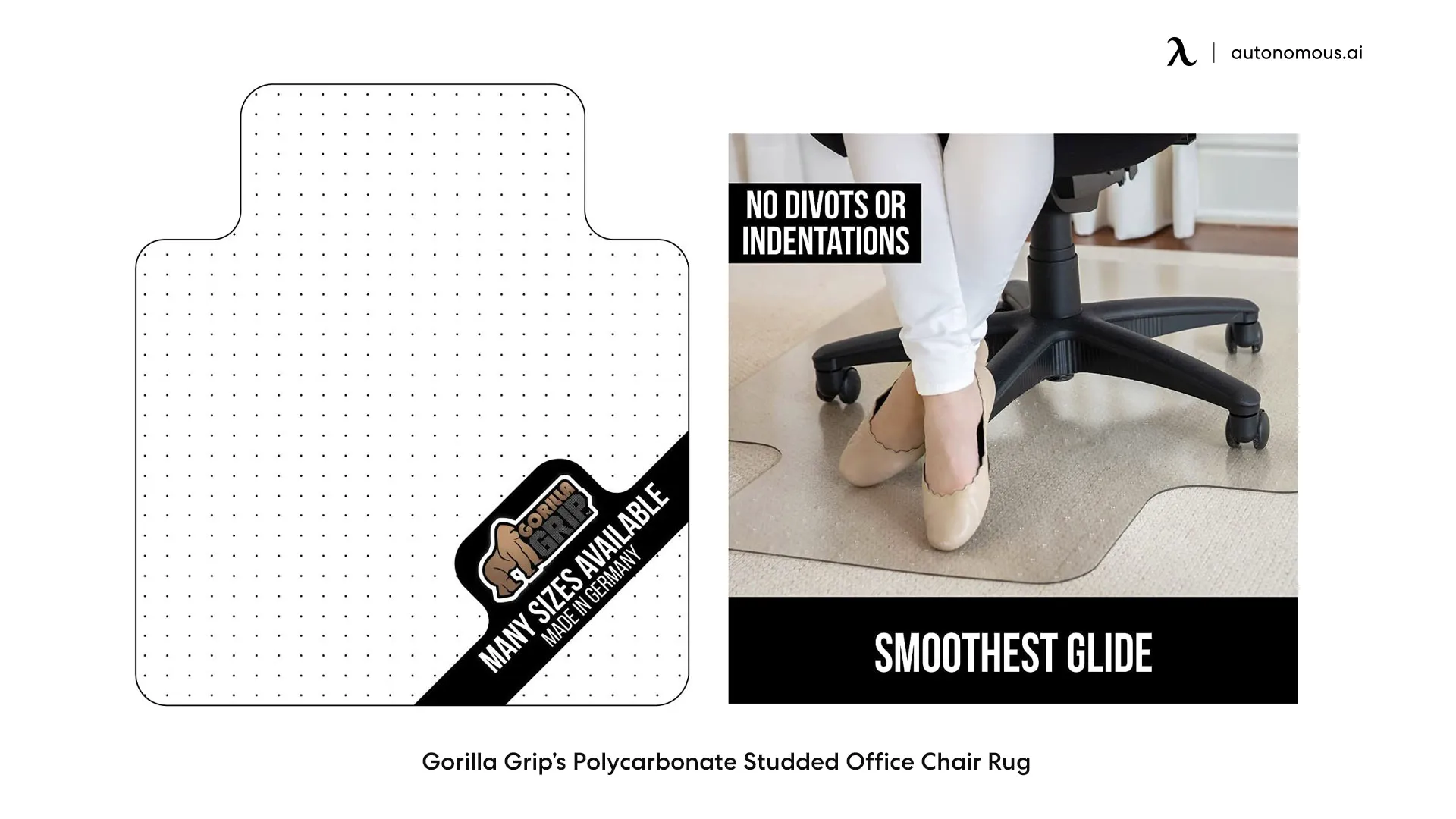 The office chair mat is available in multiple colors and materials. That's why it often looks like a great addition in terms of aesthetics in your office. Think of buying the best value office chair and coupling it with an office chair mat. Such a combination will look great in your office. 
How to Choose a Chair Mat for Your Office – Things to Consider

Flooring Type
Evaluating the type of flooring in your office is vital to picking the best chair mat for your office chair. If you have hardwood, tile, vinyl, or laminated flooring, you will need a chair mat with a smooth base. Such a chair mat is comparatively thinner.
Nevertheless, if you have a soft flooring or carpeted floor, you should go for chair mats with a cleated base. Such a base will prevent your carpet flooring from getting damaged by the office chair. It is to note that your chair mat should be as thick as your carpet to ensure your carpet stays protected and the mat doesn't crack on the carpet. 
Size & Shape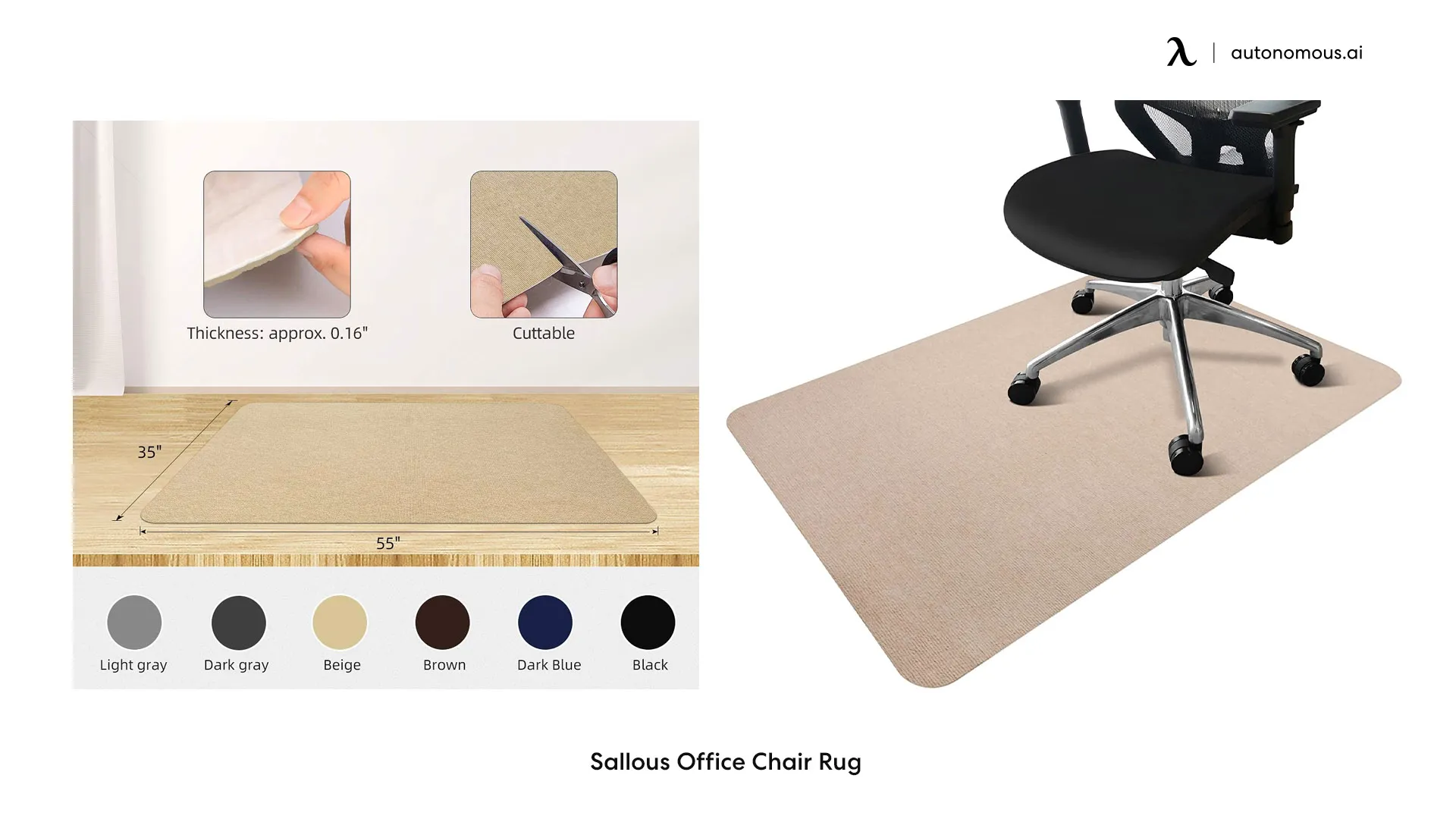 The size and shape of a chair mat depend on the area that you wish to cover. The size of a chair mat is defined by the width of your office desk, the chair's base, and the total area in general that you want to get covered with a mat.
Chair mats are usually rectangular. However, a more common mat with a single lip is also gaining popularity these days. This is a rectangular mat that has a lip extending under your desk. 
Color & Material
Chair mats are available in multiple colors so that you can choose the perfect match.
As far as the material is concerned, you may find chair mats made using plexiglass, plastic, vinyl, wood finish, sisal, glass, or jute. 
Price
Chair mats are available at various prices depending upon the quality and material used in making the mat. The wooden ones are usually expensive, while the vinyl ones are comparatively cheaper. You should choose the one that suits your budget. 
Autonomous Purchase Program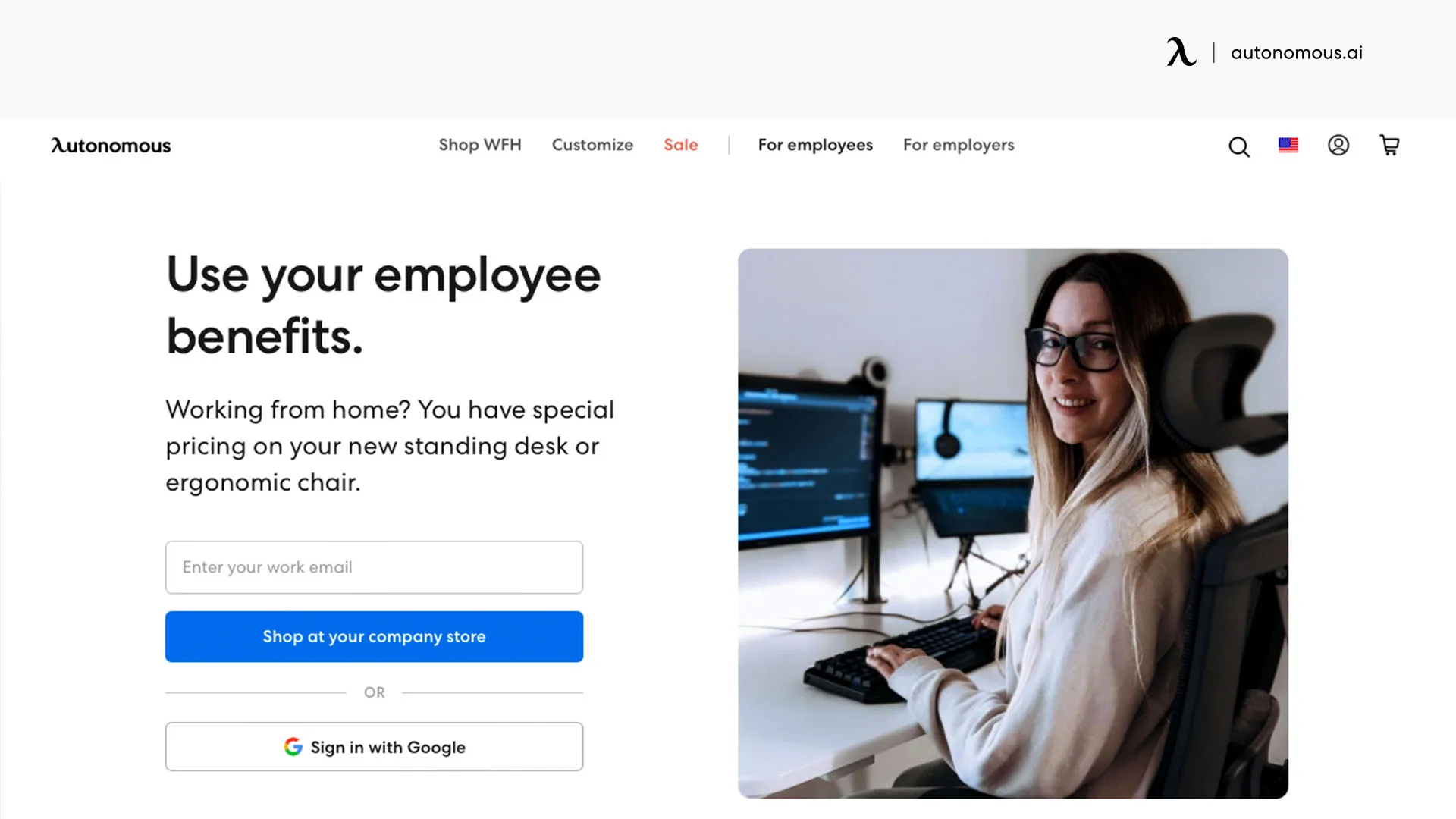 At Autonomous, we have introduced multiple purchasing programs to help you buy the best office accessories and furniture at discounted rates. You may join our employee purchase program, teacher discount program, developer purchase program, or the gamer and streamer purchase program. Doing so will make your team lead pay for your chair mat's purchase and help you avail of multiple office accessories at discounted rates. All you have to do is sign up with your corporate email id and embark on your journey of deals and discounts today.
Keep up with Autonomous news
Stay informed, stay inspired with our new blogs.
WRITTEN BYAutonomous
We build office products to help you work smarter.