Smart Products
12 Table Tops for Office Desk You Should Buy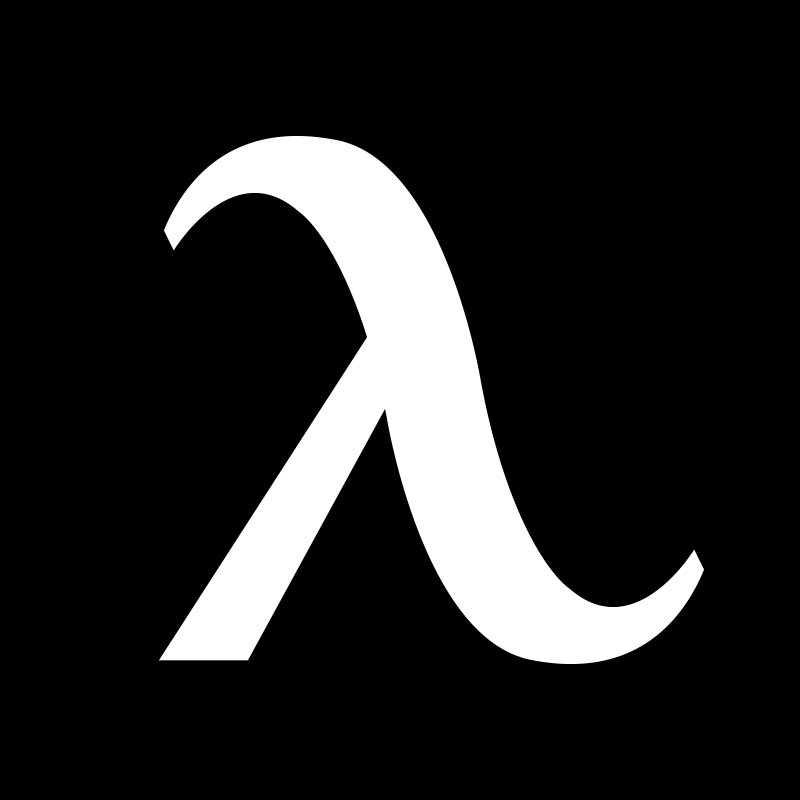 Autonomous
 | 
Jul 13, 2021
Redoing your desk table tops? Or making your own DIY office desk? You can easily get ready and standard-sized office tabletops. Else consider some very special unique prints for a custom painted office desk top. While you have natural wood table tops available, you can also consider MDF wood which is the right purpose for an office desk.
A Medium Density Fibreboard (MDF) uses hardwood/softwood residues as a major component. A mixture of resin and wax is added to this wooden residue to form a thick paste. This thick paste is then poured into large wooden panels to give it a rectangular shape. Strong pressure and very high temperatures are subjected to these panels to help the material bind together, increasing its stability and durability.
A DIY office desk is much cheaper as compared to buying a whole-built desk. DIY desks also give you the freedom of customization in your product. This also means you can purchase a DIY desk kit and invest some time and effort to get a fully functional workstation. And if you are planning to get a self-made desk for your home office, then tabletop for desk is a standard part you will see and have to find
Desk tables tops play a significant role in defining the efficiency of the product, and they also declare the longevity of the piece of furniture. Office desktops come in all shapes and sizes, and that's the benefit of a custom tabletop - that you can mix and match any frame with any desk top surface. This also means that you can play with the overall price if a specific tabletop costs you more, and you don't want to compromise the cheaper frame with a cheaper tabletop.
Being light in weight is just the right thing for a desk top surface. Therefore, these tabletops support ample weight, which is managed by an office desk.
No matter if you are buying something as small as a dress or modern office furniture, the choice of the right material is important in everything. It is crucial to consider the material in both DIY tables and already-made tables. There are a lot of nice prints and good desk table tops to consider here.
Hence if you are also struggling to find the best wood for desktops and are confused between different kinds of standing desk table tops, this article will be your complete guide to pick the best tabletop for your desk.
Don't miss our blog on standing desk design.
What is the Most Popular Table Top Material?
Perfecting your workspace compasses many factors, but the actual game is your workstation. With the tabletop and ergonomic chair, you cannot leave room for error as the terrible choice or cheap product will only cost you more in the long run. This also means each component of the office desk should be inspected and selected smartly.
Hence, if we consider table tops, there are certain factors you must consider. For instance:
The environment and environmental friendliness

To avoid allergies, use glass or laminate materials that are both durable and useful.

The look and feel

Inexpensive

Strength and durability

Properties like stain and heat resistance
How to choose the right table top material? There are a lot of materials to consider. These are discussed below.
1. Solid Wood
Solid wood table tops for desk material have a warm and natural look. It normally has natural marks and unique grain patterns. The best thing about this material is that it mixes well with other materials and creates a good combo.
2. Butcher Block
Known for the natural and classic look, the butcher block has a casual appeal. With this desk top surface, you can get better value at a lower price. This material also mixes with other materials. Besides, the different color options give users the flexibility to choose their favorite color.
3. Quartz Composite
Quartz composite has a sleek and modern style. However, it's not suitable for different color patterns. It has a consistent pattern and color from slab to slab. Besides, it does not absorb stains. So, choose accordingly.
4. Ceramic Composite
Ceramic has a very clean and modern look of either granite or marble and is affordable. It is durable and can be cleaned easily. Taupe has consistent colors, while marble comes in various color options.
The list of material for the top of the desk is not exhaustive here. It also includes bamboo desk materials and other items. However, the above-listed materials are a few of the most popular ones. Some good desk surfaces are also discussed below.
Though it is hard to get all the properties in one type and frame, MDF (medium Density fireboard) is the most common pick if we talk about the famous and top chosen type. MDF is created by grinding down scrap wood into uniform particles, adding glue and other chemicals to bind everything together, then pressing it into a solid and uniform piece of wood under high temperature and pressure.
It has many fantastic features, starting with the fact that it's created from recycled wood and is significantly less expensive than a complete board of natural wood.
MDF also offers exceptional properties that most of us desire in an office tabletop, but if you also want to explore other options, there are some other best table tops for office desks.
Best Table Tops for Office Desk
However, the tabletop for desks are made of a variety of materials, making it challenging to choose which one will complement your home office.
To assist you in selecting the best computer desk here is all you need to know about the various materials used to create home office desks and which one may be the best choice for you.
Bamboo
Did you know that bamboo is one of the most durable types of natural wood, with excellent resistance to everyday wear and tear for your tabletop for desk? Therefore, a bamboo desk would be perfect for daily usage, even if you aren't someone who takes care of your possessions. The bamboo desk surface is becoming common lately due to its easy-going properties. This type of desktop is also very reasonably priced and will also make your entire desk lightweight.
MDF Wood
If you are also struggling with Mdf wood vs solid wood standing desk, you must know MDF is a cheaper alternative to wood, but this doesn't mean MDF is a total replacement for wood. MDF (medium-density fireboard) is a common tabletop material that is also used for desktops. It's made from finely ground wood pieces that are glued or resin-bound together.
MDF also has the property of being easily painted so you can play with various themes, a feature which is rather hard to achieve with solid wood. It is such a good choice for your tabletop for desks.
Solid Wood
Natural solid wood has been gracing furniture to mark high quality and aesthetics for a long time. The desks are usually made for people who love elegance and royal looks in their home office. And it is safe to say that properties offered by wood cannot be met by any other material since wood is one of a kind.
It is also an expensive option of the tabletop for desks because of its durability and strength. Wooden desktops are also available in multiple grain sizes, textures, cuts and natural designs. A significant advantage of a wooden desktop is that you can combine it with any theme, but a termite attack is likely to happen if the wood is not maintained correctly.
Which Table Top Shapes Do You Like?
Office desk table tops come in different sizes and shapes. In the following paragraphs, we have combined some of the most common desk shapes and sizes.
1. Round or Oval
It is a classic shape that is normally found in homes. However, depending on the type of office, a round or oval desk table top can be a good option to consider. These table tops look very elegant and beautiful. The best thing about these table top shapes is that they can fit well in small and large offices, whether you want it for a single person or a group of 8, the round shape suits all.
2. Rectangle or Square
Rectangle or square shape makes another highly common desktop. You will find these shapes almost everywhere around you. It is also good for small to very large groups of people.
3. Semi-Circle
Semi-circle desk shapes are normally found in the reception areas of offices. These half-circle desk table tops can be found in different materials, including metal office desks. But make sure to choose the most suitable one for yourself.
4. L-Shaped
L-shaped table tops are specifically designed for the corners; that's why they are also called corner desks. These shapes are the best fit for employees who need more space.
5. Irregular Shape
Irregular shape desk surfaces come in different shapes. The list includes wing shape, triangle shape, and even hexagonal, etc. These shapes make the office structure unique and give a cool look.
Considering your Table Top Sizes
The desk table tops come in different sizes based on the shape. A few things should be considered while deciding the size, i.e., the surface's height, width, and depth. The standard height is between 5 feet and 6.5 feet. The desk and chair must have a good match to provide a comfortable working environment.
You can also look at adjustable or regular options. When choosing an adjustable standing desk, you can also consider MDF wood vs solid wood standing desk.
Best Table Tops for Your Office Desk
Here is our selection of the best custom desk table tops. Don't take your mind off for a DIY standing desk frame as you search through table top for desk.
1. Autonomous SmartDesk Surface
The SmartDesk Surface is a sturdy and strong desktop surface. It is made from wood (MDF) to ensure you stay close to nature as you strive to complete your work goals. Offering you a wide choice of 14 different colors to choose from including, white and black, it is one of the best in its series.
Looking for designed standing desk table tops? Have no worries as you can also consider the Autonomous Artist desk. It is available with two commonly in-demand finishes, the matte or a standard finish. With MDF wood being used, you can be assured that it does not put any pressure on the electric motors of an electric standing desk, as they weigh to lift the tabletop.
The standard size available for your standing desk is 53"L x 29"W x 1"H. Both the left-handed and right-handed can access the cables with the two grommets provided. Each grommet is wide enough at 2.4 inches each. Look out for special deals as you search for a tabletop for sale.
2. Lorell Mahogany Laminate Tabletop - Relevance Series
Designed by Lorell, these table tops for desk are the best for any standing-sitting desk. Offered as a part of the Lorell Relevance Series, this uniquely designed tabletop is available in natural colors. In addition, they have the best fit on the Lorell Quadro Sit/Stand frames/bases; you could also check for frame sizes that could accommodate this tabletop easily and elegantly. After you assemble, add the motorized connections to complete your standing desk.
This desk top surface has a 3 mm thick PVC edge that is banded to give you a smooth finish. This banding matches the Mahogany laminate that is fitted on top of the tabletop surface. It is available in standard size of 59.9" (W) x 29.5" (D) x 1" (thickness).
3. VIVO Black Stand Up Desk Frame
This desktop surface is made from cherry hardwood, made with natural colors, event ones, and more. It is specially made for longer durability for your office usage. The splendid reddish brown colors and mixed hues of brown and cherry resemble American Cherry. Working on these surfaces is a pleasure as they give you very good support if you are writing on paper with an underliner. Do expect that your cherry wood desktop colors will darken in the first few years as it gets oxidized, naturally. After that, you get a richer and darker look, giving it its elegance. Sizes? Customizable, it is available in a thickness of an inch to an inch and three quarters.
4. Ikea LINNMON Table Top
This table top for desk for sale from IKEA has a frame of plastic to save you from dings and cuts as you handle the tabletop. The top surface has an Acrylonitrile Butadiene Styrene finish. This white and rectangular tabletop is available with a dimension of 100 cms x 60 cms.
One of the best materials for your standing desk, you can customize the desk frame and motor power to suit your comfort. So do not hesitate, go for it!
5. YANA Laminated Table Top
This model of Yana laminated table top for desk is fitted with mica on both sides to give you a smooth finish, even on the underside. No more dirtying your hands or having a piece of wood cut you, even by mistake, as you run your hand on the underneath surface. With smooth surfaces of mica, they are easy to clean and maintain. Available in 29 inches width by 18 inches depth, this is a unique product. It is made from engineered Beechwood wood of Beechwood. It has a maximum load-bearing capacity of 50 kgs.
6. DG DEXAGLOBAL Rectangular Table Top
Made from eighteen-millimeter plywood, it has a glossy white, sun mica laminate. All four sides of this table top for desk are banded with a PVC edge binding to avoid any cuts or bruises as you handle the table. The tabletop itself weighs only 14 lbs for a 60x30 CM tabletop size.
It is available in several sizes including, 60x30 CM, 90x24 CM, 120x30 CM, 120x60 CM, 80x30 CM and 180x90 CM. It is made from plywood.
7. Ikea LAGKAPTEN
Ikea LAGKAPTEN tabletop has a black-brown color. It comes with pre-drilled holes, which allows you to attach the underframe easily. Also, these desk table tops have a lightweight and highly strong structure. The raw material required for the transportation of this desk is also lower.
8. Kabook Desktop
The Kabook desk table tops have wide applications. These tops have been pre-drilled for the company's premier standing desk. It is quick to install. Besides, it has a solid construction that makes it great for all the DIY desks.
9. TOPSKY Store Desk
This table top for the desk has a whole complete board. So, you don't need to use different boards for this. The spacious size of this desk allows users to place their accessories easily on it. You can also buy dual-motors separately for convenient use. Besides, it has a very sturdy and stable construction. So, expect a very durable life from this desk frame.
10. VWINDESK Desk Surface
This desk frame makes the best fit for the standing desk. The VWINDESK is made of bamboo and has beveled edges with a sleek design. A comfortable working experience is guaranteed with this desk frame.
11. Fab Glass and Mirror Store Desk
Using glass as a table top can be a little difficult to manage and care for. However, glass is still one of the top choices in the offices. This round shape glass frame has flat and thick polish edges. However, you should be a little careful with the way you move and operate it.
12. Kaboon Oak Desk Surface
Another popular desktop by Kaboon, the oak surface, makes a good choice for those looking for an elegant design. It makes the best fit for all offices.
The above-listed 6 table tops for offices are the must-have options. So, if you are looking for a DIY desk, then follow this guide and decide your desired material, shape, and size guide, and get the desktop of your choice.
Frequently Asked Questions
How Thick should a Desktop be?
The desk thickness depends on various factors, and the type of material used is one of those. For smaller desktops with an average load, 18mm is the standard thickness. However, if you move towards a heavy load, having a thickness of 20mm is ideal.
What should be the Ideal Desk Surface Depth?
The desk depth should be no less than 49 inches as it allows the user to reach close to the desk on their chair. This also ensures their hands aren't restricted from movement.
Can I Use Plywood As Table Top?
Plywood offers better strength as compared to natural wood when checked for the same amount of thickness. This serves as an excellent option for plywood to be used as a desktop.
Is MDF Durable for Table Top?
MDF is a good pick for modern furniture for many reasons. It is also affordable for modern furniture. Its intrinsic structure makes it an excellent choice for furniture such as tabletops, with its strength, durability, and water resistance all contributing significantly.
Is Cedar Strong for Table Top?
Cedar isn't the right choice for a tabletop because it is too weak to handle the load. Opting for options like wood or other substitutes is the right choice. Cedar decks are more likely to face dents when operating.
Is Birch Good for a Desktop?
Birch is a dense wood with an excellent surface. Its endurance makes it ideal for a computer desk, even though it is not the most challenging wood.
Final Thoughts
When redoing your office table, the choice of a desktop serves you well as you customize. Our table top for desk recommendation goes out for the Autonomous SmartDesk Surface. If you were to ask why, the answer is simple. Lots of choices, lots of colors and you are going to enjoy the quality of working on a MDF board.
Hey, you have special pricing through your company.
Get exclusive rewards
for your first Autonomous blog subscription.
WRITTEN BYAutonomous
We build office products to help you work smarter.
Coming at You Live from Autonomous' Social Media!