Smart Products
7 Biggest Mistakes to Avoid when Buying an Office Chair in 2023

Karen Kimonye
|
Feb 18, 2021
3,770 Views
Choosing the right office chair from millions of options can be a daunting task. Buying an office chair requires practical considerations beyond aesthetics. You must factor your comfort and safety into every decision. By avoiding these common buying mistakes, you can make sure the office chair you choose will lead to improved satisfaction, productivity, and even boost profits for your business. 
1. Buying Without A Plan or Vision
Often, people buy office furniture impulsively. Rushing through buying decisions can lead to choices you'll regret in the future. So, before you buy your office chair, you should:
Assess your needs accurately. Before starting the selection journey, think about how you'll use your office chair. Will you use your office chair occasionally or all day? Does it have to be fixed or adjustable? Will it be stationary or should it be light enough to be moved? The more thought you put into it, the more likely you'll buy the best office chair.
Assess what's good and bad about the office chair you already have. It's also helpful to get input from other people in your office who use the chair regularly. Otherwise, you may never know that office chairs are sometimes difficult to adjust or that your receptionist needs an adjustable office chair.
2. Choosing the Wrong Fabrics
Material is one of the crucial factors you should consider when buying an office chair. You will feel this, particularly during the summer. Also, the fabric affects the ease of cleaning because office chairs are exposed to dirt and stains. Vinyl is an ideal choice where stains are prevalent. But leather is still the most popular material for office chairs, especially in conference rooms and executive suites. That's because leather is easy to clean and it dries fast, too.
If you don't like leather because it's not ideal for sitting for extended periods, mesh is now the preferred fabric because it promotes maximum breathability. For example, the world-famous ErgoChair 2 features an ergonomic design with a contoured mesh back for maximum breathability. Also, it has slightly concave armrests that cradle your forearms comfortably. The armrests move forward and backward, supporting different arm lengths, and they're easy to adjust up and down. They make sure that your arms bend at an ergonomic 90-degree angle, reducing instances of wrist strain and carpal tunnel. ErgoChair 2 also lets you to control exactly how much lumbar support you need, preventing back pain.
3. Choosing the Wrong Colors
Often, we want a pop of color to create a modern and clean looking office space. This is where colored office furniture comes in handy. Although a black office chair may be the safest choice when shopping for new office chairs, sometimes it's not the best choice. White office chairs get dirty easily, and classic colors, such as black or brown seem too boring. However, a green or blue office chair can give your office some flair.
4. Not Measuring Yourself or the Chair
The biggest mistake people make when buying an office chair is not considering their height when purchasing a chair.
This is true, especially if you're shopping for a budget office chair because they come in one size fits all. To avoid buying the wrong office chair that doesn't suit your needs or your body type, measure yourself, and compare your dimensions to the chart below:
| | | | |
| --- | --- | --- | --- |
| Optimal Seating Height for | Petite People | Average People | Large and tall people |
| Seat height | 14 to 16 inches | 16 to 19 inches | 20 to 28 inches |
| Seat width | 15 to 18 inches | 18 to 20 inches | Above 20 inches |
| Seat depth | 15 to 18 inches | 18 to 20 inches | Above 20 inches |
| Backrest | 13.9 to 18 inches | 18 to 20 inches | Above 22 inches |
The above optimal measurement stats were calculated by averaging office chair specifications from Amazon, Staples, Costco, and the manufacturers themselves.
For correct measurements, leave at least 2-4 inches between the back of your knees and the office chair while sitting with your back pressed firmly against the backrest. Average people or average sitters have a lot of options to choose from, but that's not the case for outliers.
It's advisable to choose height-adjustable office chairs so you don't have to worry about your height. Height-adjustable office chairs are versatile and they have a pneumatic seat height adjustment, which raises or lowers your chair into a comfortable position. The best office chairs normally have height-adjustable armrests and one-touch pneumatic seat height adjustment to make sure you experience maximum comfort, no matter how tall or short you're.
5. Forgetting Your Workstation Dimensions
Do you have enough room to fit your dream office chair?
Although this sounds obvious, most people forget to measure their office desk before buying a new chair and find it's too low for their desk or too big to fit the allowed space. Choosing office chairs without armrests can make room for extra space if your workstation is small.
However, this is a negative tradeoff, especially if you suffer from shoulder pain. Retractable armrests are your best bet because they offer the best of both worlds. Alternatively, consider slide down armrests, ¾ dimensional armrests, no armrests, 2-dimensional armrests, or stationary armrest.
6. Choosing Price Over Value
We all love a good bargain, but when you're analyzing the price, be sure to give equal weight to value.
To make the best buying decision, consider the cost of ownership over the expected life of the office chair. For example, a chair designed for occasional use costs less than one that's meant to withstand heavy wear and tear.
Although it's tempting to buy a low-priced chair, that would be a big mistake if the chair is intended for heavy use. Repairs and replacements may easily cancel out the initial savings and could make the chair costly overtime. However, for an emergency, you can make do with inexpensive options. In that case, you must consider the chair's disposable and factor in a more suitable replacement as soon as it's economically viable.
7. No Warranty
Products must have a warranty, and sellers should always offer after-sales services to their customers. However, often, people overlook product guarantee when buying office chairs. Warranty issues and services sometimes may lead to regrets and headaches. Make sure your office chair has at least a one-year warranty to save you from manufacturing defects and damages.
The Autonomous ErgoChair 2 comes with a two-years warranty, so you're guaranteed security from all manufacturing defects and damages. This office chair is big and sturdy enough to support workers of all sizes up to 350 lbs.
Final Thoughts
To buy the best office chair, there are many things to consider from comfort, material, your height, and your workspace dimensions. Don't rush into making the final decision, take time to avoid regretting it in the future.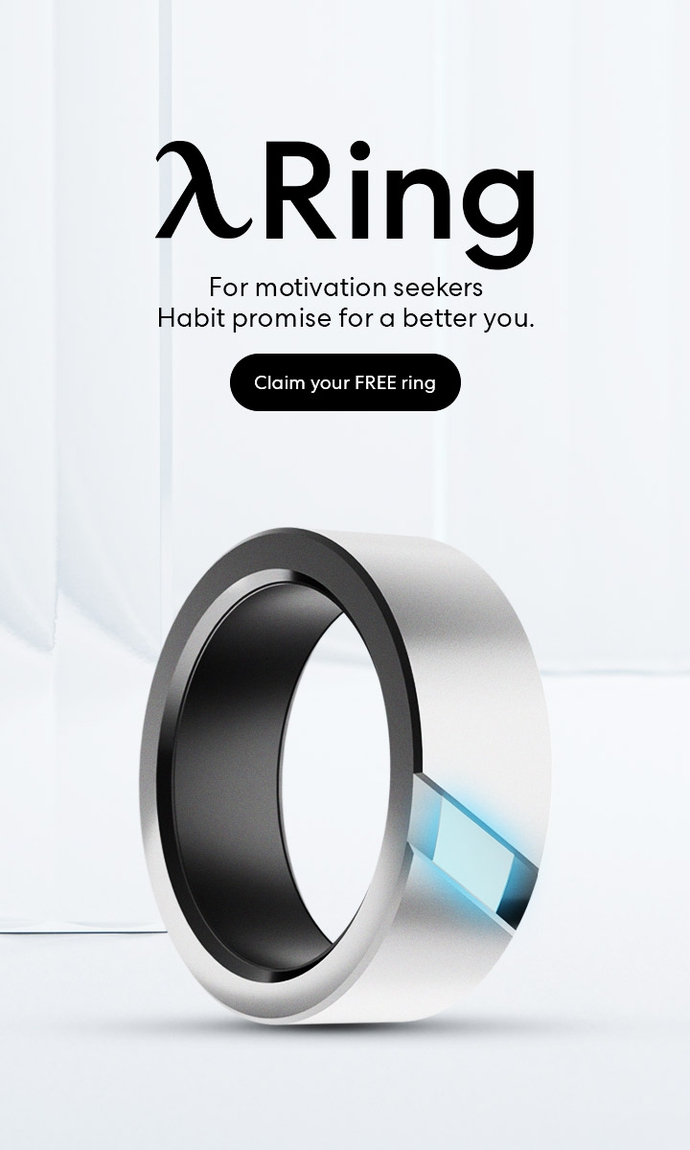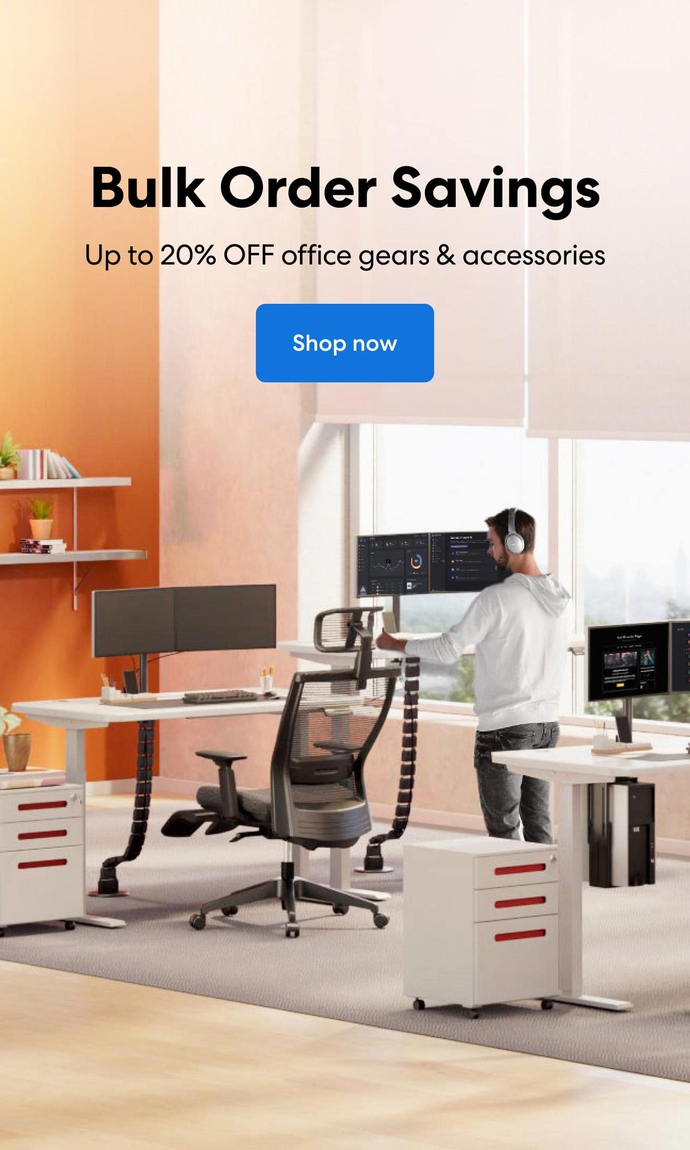 Subcribe newsletter and get $100 OFF.
Receive product updates, special offers, ergo tips, and inspiration form our team.