Workplace Inspiration
7 Most Influential Outdoor Office Ideas for Your New Home Workspace

Autonomous
|
Mar 21, 2022
1,867 Views
The hunt for outdoor office ideas is on the rise as more people are starting to work from home. This means that there is a present need for outdoor offices that will provide comfort, quiet and productive working conditions. Creating an outdoor office cancels the idea of extending your home to create a workspace; instead, you are creating a clear distinction between hours spent working and hours spent relaxing. 
If you design your outdoor workspace correctly, then should the need for it to be changed anytime soon arise, you are able to morph this home workspace into hobby rooms, man caves, and maybe even a guest bedroom. This stash of outdoor office ideas this article intends to provide you with includes everything, from office pods and cabins to sheds – something that suits every reader. 
7 Most Influential and Stylish Outdoor Office Ideas
1. Pods
Even if your garden is small, an office in the garden can still be accommodated for, and they don't have to be expensive or bespoke either. Luckily, there are already lots of small modular garden office pods on the market today that have been designed for this very purpose. 
The Work Pod by Autonomous is just one of the many tiny outdoor workspaces for a backyard that exists. Overall, the whole purpose of this Zen Work Pod is to help minimize the distractions one faces when one works from home. When you step into this pod, you are closing the door to all other distractions. Specifically sound, this WorkPod helps you hear yourself think through sound insulation. 
Its featured glass doors that extend from floor to ceiling were designed to ensure you don't feel boxed in. It also comes pre-wired and prepped with many comforts such as warm lighting, air conditioning, and outlets for all your technological gadgets and appliances. This Pod is quite literally a plug-and-work; plug it into a power source, and you're all set. 
It is known that many backyards will have different landscapes; however, this WorkPod can accommodate uneven ground through its adjustable fuss-free foundation. This outdoor workstation is happy to sit for years on everyday surfaces like grass, gravel, concrete, and even brick. The aforementioned are just a few of the many reasons why the Autonomous Work Pod will make a fantastic outdoor workspace.
If you decide to take a closer look at what Autonomous has on offer, other than the Work Pod mentioned above, you will see a catalog of the different pods available. The Autonomous Pod, for example, is also a great use for transforming your backyard into a multi-functional, professional space. Less the prohibitive cost of home renovations, these patio office ideas provide for the additional space needed to create a designated area for anything you need most in life; in this case, an outdoor workstation. 
In case this is all sounding way too good to be true, an Autonomous Showroom provides you with the opportunity to connect with real Autonomous customers near you. Here, you can either connect virtually or, better yet, book a one-hour session for an exclusive WorkPod showroom tour. During this tour, you will be able to test drive the SmartDesk and ErgoChair Pro, ergonomic furniture that is also sold by this brand, and experience the Pod for yourself in person. 
2. Cabins
Shedstore is a supplier of garden log cabins that offer a superior solution for those looking to fit their work into their home life. These high-quality log outdoor office ideas offer buyers a stylish environment and excellent build to fit their garden office needs. Moreover, these popular investments range from as small as 9x9 for those of you wanting an outdoor workspace just for you; to as big as 25x16 for those who are wanting an impressive outdoor work area for the whole family. 
The Forest Xtend 2.5 Insulated Garden Office is just one example of an ideal log cabin for homeworking offered by Shedstore. It is considered an industry-leading garden office that uses SIP construction to create a fully-insulated garden room that will become your new pleasurable place to work from home full-time.
While this is a rather small garden office size, there are other sizes available by this brand that were already mentioned, which will provide buyers with the same revolutionary features but at a higher price, to accommodate for the greater amount of outdoor work area that you are requiring. 
3. Sheds
Here is one of the popular outdoor office ideas today. Companies that specialize in shed offices and garden rooms have had a surge in inquiries and orders as homeworkers have splashed out on using an outdoor office shed or other similar outbuildings as an office. 
Just like any other design idea, there is a vast array of sheds depending on your particular budget and aesthetic. It is definitely not difficult to find sheds online for an affordable price. Something too cheap is only going to be suitable for good weather conditions, which is not always a given, considering just how unpredictable the weather usually is year-round. 
Realistically, you will need to spend a decent amount on a shed that can be used comfortably all year, and this normally targets an amount somewhere in the thousands or more. 
Dunster House gives its customers an extensive range of outdoor work areas that are suitable for all budgets, sizes, and styles. One of the many office sheds that this company sells is called the Contemporary Insulated Garden Office; with this office shed, you are able to cut the commute and get the perfect workspace from home. 
Specifically, this modern backyard studio shed is made from a wood-plastic composite, which is a material that is considered to be long-lasting and easy to maintain. Its insulative core makes it an ideal contemporary garden office for year-round use, irrespective of how you plan to use it. 
If you really want to have an outdoor office, a prefab office shed that is found at home improvement stores can also be used. Rather than using it for its primary purpose of storage, like storing your lawn equipment, it can create an outdoor workstation for you to work away from but also remain close to your home. 
4. Patios
You can also set up an office from either an outside picnic table or a patio table. This is something that is simply achieved by unplugging your laptop and moving all your necessary equipment and stationary outside. It is one of the interesting outdoor office ideas.
If you're on the lookout for something a little more permanent, then patio office ideas that feature a roof overhang or verandah can prove to be very useful, and in the same breath, actually, make your home more appealing. With this, you are creating a shelter, mostly a shelter from weather conditions like rain and snow. 
When the weather isn't completely dry, you are still able to leave the door open, providing you with a breath of fresh air. The nice thing about building a home office out of your patio is that the foundation already exists, so if you decide to enclose it or invest in an overhang, you won't be paying for the base construction as well. 
5. Summerhouses
This is a good outdoor office idea for those who only work from home occasionally or want to save money. By choosing a summerhouse over a double-glazed, fully insulated garden office, you are still able to relish the benefits of working away from your house and enjoy the fresh air, sunlight, and peaceful surroundings. Plus, it can also double as a relaxation space, should you want that. 
Scotts Hardwood Summerhouse is custom-made to provide its buyers with the perfect work sanctuary. It is an idyllic centerpiece for the outdoor workstations that is thoughtfully created with its purchaser in mind. What better way is there to work than from the six stunning designs that Scott Hardwood has on offer? Choose from an assortment of smaller gazebo styles or escapes that are far more spacious and luxurious. The Baltimore Summerhouse is one of the more popular octagonal Summerhouses that are suitable for most gardens. 
6. Playhouses
Some of you are lucky to own properties that have an old playhouse in your backyard that no longer hosts playdates. If this is the case, then this space can easily be turned into an outdoor workspace. Keep in mind, however, that most playhouses are kid-sized, so while this may be great for sitting, it may not necessarily be good for standing. 
7. Terrace or Balcony
While all the aforementioned outdoor office ideas are perfect suggestions for people with homes, this article hasn't forgotten about those who live in apartment buildings. If you happen to be the person that lives high-in-the-sky, then chances are you don't have a backyard or garden to transform into an outdoor office space. Nonetheless, if you have a terrace or balcony, the office décor, a balcony desk, and a desk chair ought to do the trick to turn your outdoor space into a temporary office. 
A balcony or terrace is normally considered useful for entertainment purposes; by transforming it into an outdoor workstation, you can find the perfect work-life balance in the same place. 
Is a Garden Office a Good Idea?
While there are many benefits to working from home, sometimes, it encroaches on your work-life balance. By having a garden office, assuming you already have the necessary space and garden for one, you are physically able to leave your house for work and return home each day, even if you are only walking a short distance from your backdoor to your garden. 
By moving your office space outside, and ultimately, separating your work from your play, you are subconsciously approaching your work with the professionalism and attention that it deserves. If you've finally had enough of working from a kitchen table, then these garden office ideas mentioned above are sure to get your creative juices flowing. 
Whether you are doing the above to set up your own business, run your own company, or simply expect more flexibility from your boss, having an outdoor home office can give you the quiet, functional space needed away from all the possible distractions of home life. 
Do You Need Planning Permission to Build a Garden Office?
As a general rule of thumb, outdoor offices are usually considered to be developments that are permitted. In other words, this means that it is able to be built without planning permission, especially if you are going to be using outbuildings like sheds, cabins, greenhouses, or garages. 
However, they do need to meet specific guidelines, which will vary in different designated areas. If you are unsure, it is more than okay to speak with your local planning office. It is also considered polite to let your neighbor know as well; having the courtesy to provide them with a proper explanation of your plans can save any confusion or misunderstandings that may occur further down the line. 
As a side note, garden offices are generally considered a prime target for burglars; a room that is empty at night and also filled with expensive office equipment is very inviting. To prevent any type of theft or burglary and lower the risk of you losing very important documents, there are extra security measures that you can put into place. 
Check with your supplier, but most garden offices should already meet the recommended security standards with pre-installed locks on the windows and doors. You can also install deterrents that will normally stop thieves in their tracks, such as installing motion sensor security lights, alarms, and blinds to block the view from the inside. 
Conclusion
It is part of human nature to want to pursue personal space – even if this space is in a remote corner of your yard – to work, relax, or simply just to have a space that belongs to you and you only.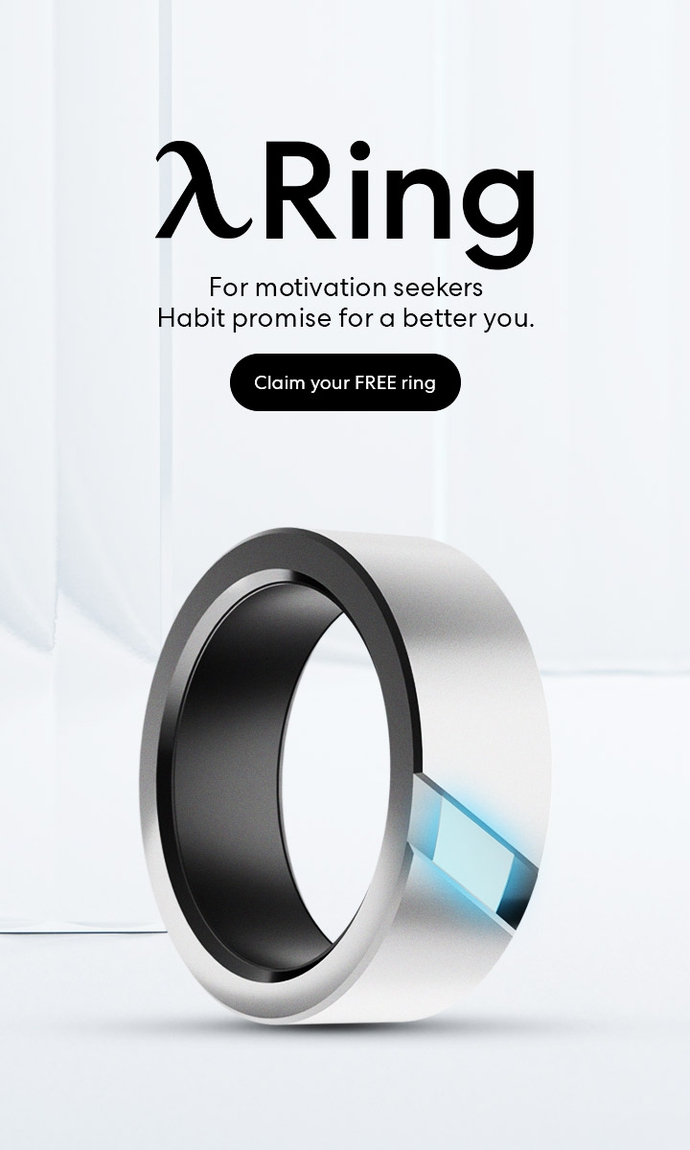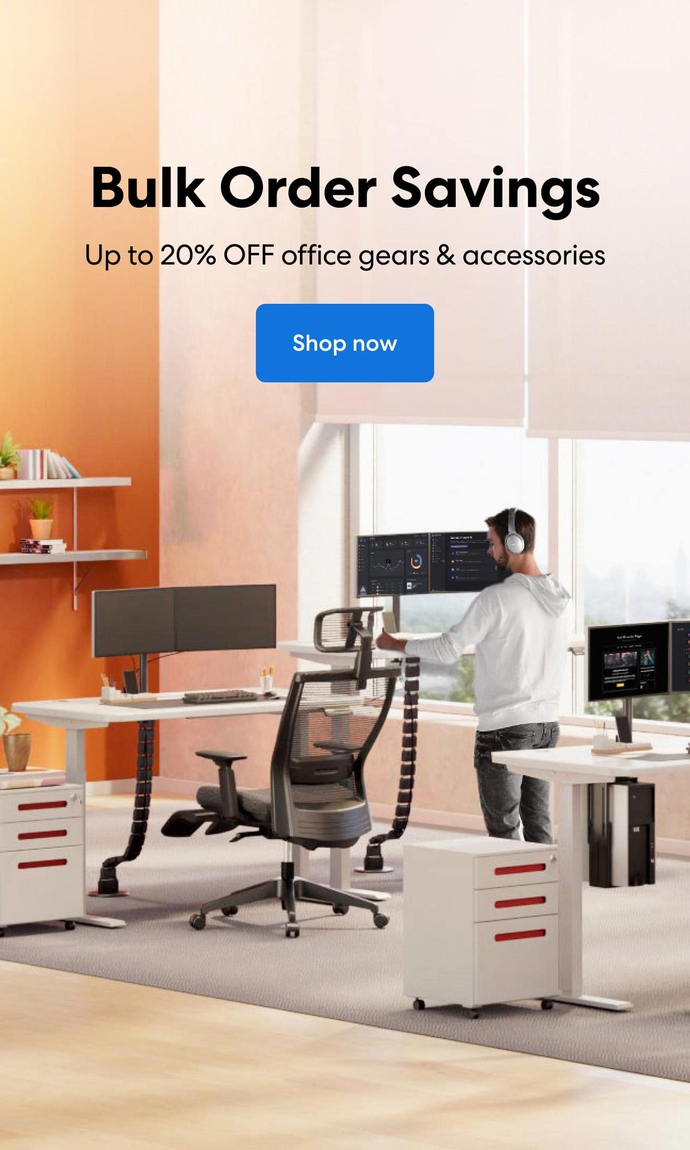 Subcribe newsletter and get $100 OFF.
Receive product updates, special offers, ergo tips, and inspiration form our team.