Latest Updates
7 Places to Shop for a Reclining Office Chair in Canada

Autonomous
|
Jun 10, 2021
1,786 Views
As we build our work from home stations, we have lots of questions on our minds. One question that stands out is –'what's the most important part of a good workstation?' The ideal workstations should let you sit comfortably as you carry out your daily tasks. It should also enable ongoing changes if those changes are required. There are two things to consider when shopping for a reclining office chair in Canada.   
There are three areas in the workspace that affect how comfortable and productive you are. These are the seat, the workspace or desk, and the ground where the chair and desk are placed. To ensure that you get the best of your productivity tools, you need to ensure that all three factors are adjustable.  
If you find that nothing else can be adjusted, a fully adjustable, ergonomic office chair with recline is essential. The next option is an adjustable desk. The price tags on certain desks might not make the second step a practical option. To substitute, you can get the best ergonomic chair with an additional footrest for postural comfort.
So, ergonomically speaking, is your old reclining office chair in Canada working for you? Or are you looking for one to replace your non-recline chair? Luckily, there are companies that make a lot of office chairs that are stylish and comfortable. Here are some that are worth considering.
1. Autonomous
Autonomous is the new kid on the block known for its innovative solutions. The items they have to address present issues and can adapt continuously. The company aims at helping buyers work smarter by providing them with top-quality office chairs, electric standing desks, accessories, and smart tools. Their solutions help people stay healthy, energized, and productive. Anyone who is interested in the active way of working will love their products with intuitive features and ergonomic design. 
The desks feature customizable memory settings for custom height settings. These electric desks are made with MDF wood in a variety of colors and finishes. They are EMC, BIFMA certified for safety too. They are whisper quiet and can support up to 300 lbs.      
The Autonomous reclining office chair in Canada lasts a lifetime and features adjustment mechanisms for comfort and support. You can find a number of models to suit all office environments offering the best in lumbar, leg, neck, and arm support. These are chairs made for all body types with adjustable armrest width, backrest tilt, backrest tension, depth, and angle of the seat.   
2. Urban Office
This brand is well known in the UK as a place where you can get a good reclining computer chair. They started up in 2005 and made chairs and other office furniture that is very modern, upscale, and affordable. Many buyers love how just adding one modern office chair in Canada, transforms their old desk into a flexible workspace.
Most of the ergonomic reclining office chair Canada items that you find here are modular. Some seats even come with some storage facilities. These chairs are the perfect solution for smaller spaces and for people who want to reconfigure their workspace to suit their needs better. This brand even offers you an assortment of accessories like acoustic panels, booth partitions, and privacy screens.  
3. Herman Miller
Herman Miller is one of the top brands for reclining office chairs with footrests in Canada. These chairs are premium with higher price tags but are worth every penny you spend. The brand has won several awards over the years for this innovation and consumer-friendly designs that automatically adjust to your body.
This is the company behind the famous Aeron Chair and Sayl Chairs – both known as the top choice in reclining executive office chairs in Canada. For example, their Aeron Chair models have a lot of features working for it, concluding three size variations and cooling mechanisms. In fact, it's even featured as a permanent collection in the Museum of Modern Art.     
4. Steelcase
Steelcase is an older brand of reclining office chair in Canada that is as reputed as the Herman Miller brand and has been around for more than a century. They are a leader in furniture production and in research efforts that focus on workplace design. The brand even goes so far as to conduct workplace surveys to facility managers to help them identify improvement areas.
Just like Herman Miller, Steelcase offers a never-ending collection of reclining desk chairs in Canada. They have a range that includes seating, tables, desks, technology, storage, space division, and accessories. They have seventeen models within their chair range that include the Protege, Siya, Zillow, Bodi, Daily Task, Turnstone jack, Silq, Amia, and the Steelcase Series.
Steelcase consultants will even advise you on your old furniture that you no longer need or use – whether it is to be donated, repurpose, recycled, and replaced at your other office locations.
5. Humanscale
Humanscale follows the 'less is more' philosophy when it comes to designing their chairs. The chair designs that you can get from them are the most functional and simple and promote the user's health. They even have articulated keyboard tools that are ergonomic; they are specially designed to stay close to your body and at a sloped angle.   
A lot of what they have to offer are the best in the industry. For example, their Freedom Chair comes with adjustable headrests, armrests, and a weight-sensitive recline function. This chair has even been featured on some popular Hollywood TV shows and movies.  
6. Kristalia
This is a smaller brand all the way from Italy that offers a great furniture inventory. They have this unique theme, where they merge their love for jazz music and design to create elegant and functional furniture. If you're still not impressed, Kristalia is the company that has designed custom furniture for LinkedIn, Google, and Microsoft.
7. Knoll
This German brand of reclining office chair in Canada prioritizes organizational structure and usage patterns for each furniture design. It offers furniture made especially for education, healthcare and can easily be morphed into office settings too. Their entire product range can be split into desks, tables, coffee and side tables, chairs, stools, side chairs, storage, PC accessories, light, and accessories.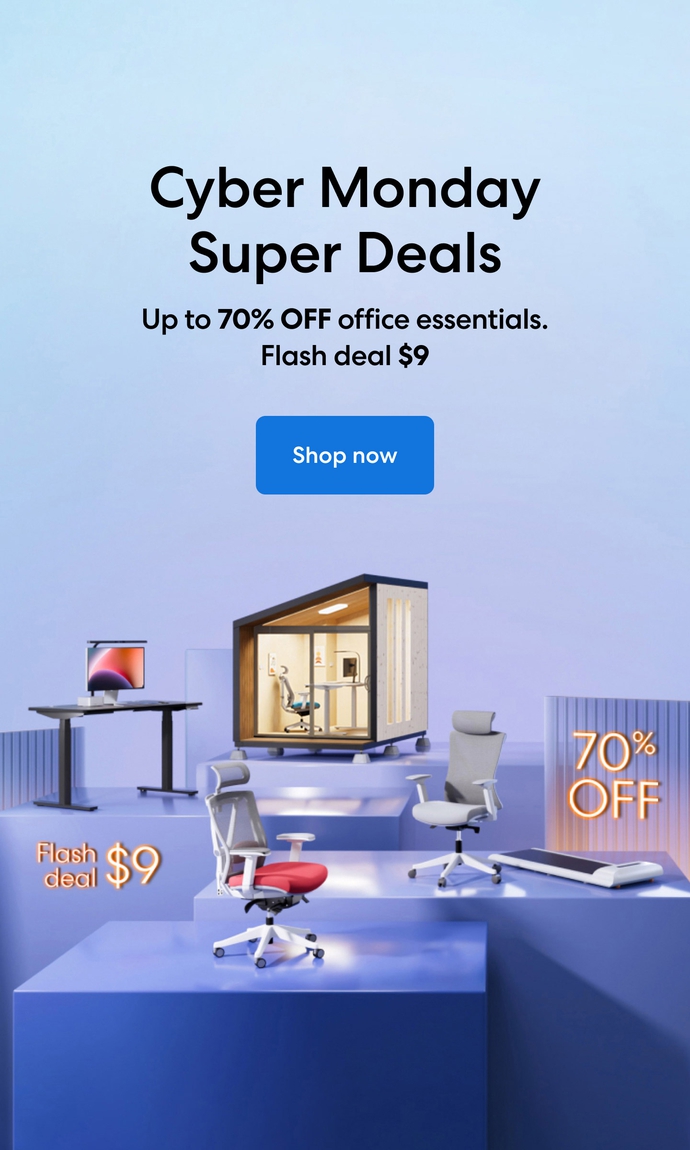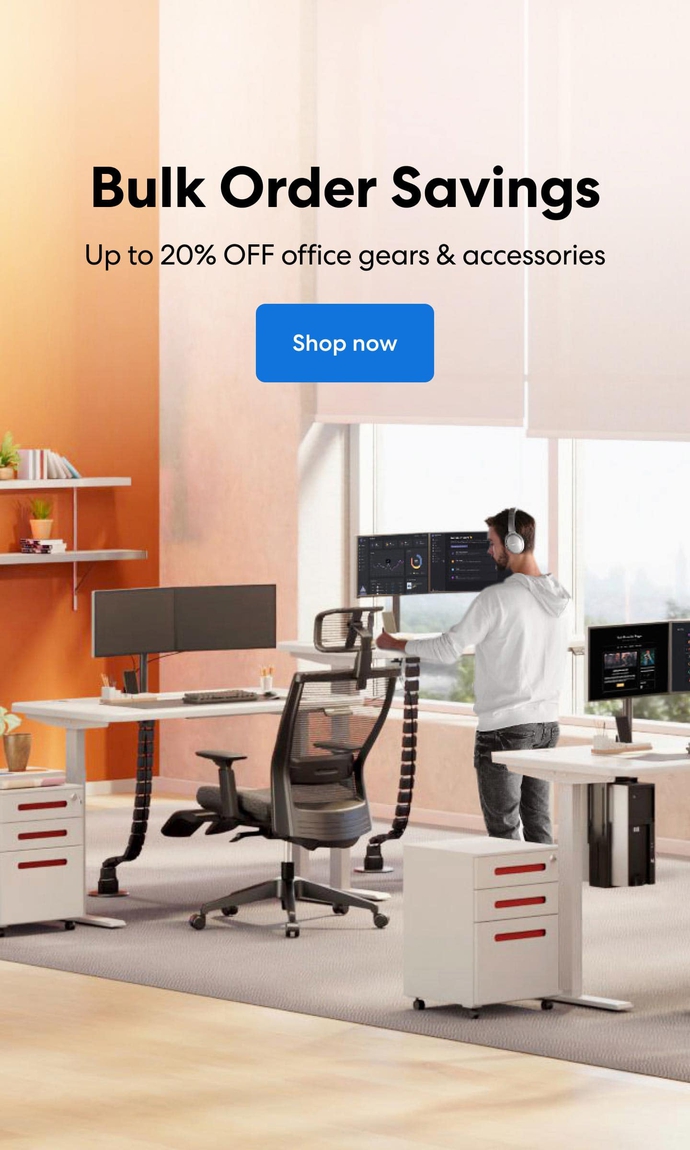 Subcribe newsletter and get $100 OFF.
Receive product updates, special offers, ergo tips, and inspiration form our team.