Workplace Inspiration
7 Ultimate Smart Desk Ideas to Transform Your Workplace in 2023

Autonomous
|
Dec 21, 2020
6,297 Views
For your business to remain up-to-date with the rapidly changing world of technology, it is important to recognize the role it is playing in making the workplace setup more compact. One of the most important trends today is the use of the smart desk, a pioneering method companies are using to boost operating efficiency at the workplace. These are fully adjustable sit-stand desks that allow their users to feel like they have a personal assistant. By pressing a button, you access plenty of functions, including when to sit or stand for overall health compared to sitting all day. Below is a look of the ultimate smart desk ideas that are making today's workplace setup more efficient:
1. Sit-stand workstation
Sit-stand workstations are becoming incredibly popular for workplace decoration. They allow you to stand after a while, which is excellent for any agile business or home office. This desk allows you to mount two monitors, making it perfect for IT and design Gurus. This smart desk is robust and lets you hide as many cables from your office smart devices as possible for office design. Unlike other smart desks that are way too expensive, you can obtain this one for your home office, with even the lowest cost option having remarkable functionality.
2. Monitor lift computer desks
Take your workplace decoration to the next level with a monitor lift smart desk that allows employees to vertically mount their slim, flat-screen office monitors without motors, counterweights, or springs adjustment. These also come with space for your CPU, keyboard, and mouse. They can also balance their positions and angles for ergonomic comfort. Whenever the monitor is not in use, you can hide it under the desktop. It also comes with cable management to keep the wires out of your way safely.
3. Winston workstations
A Winston workstation is another innovative standing desk that comes with 17 inches of leeway for you to adjust it to. It has a massive workspace so you can bring your laptop, files, books, and other materials for your tasks. This workstation also comes with locking cylinders to boost stability as you work on it. Winston workstations are designed to hold up to two 30-inch-wide monitors, a keyboard, and mouse.
4. Flip computer desks
A flip computer desk is your best option if you are looking for affordable smart desks for a laboratory or classroom. These metallic desks come with monitor mounting systems for on-demand computer access (where users swing the monitors into place when needed and stow it underneath the desktop when finished), and cable management. These desks come in varying sizes, from 36 inches for single users and 72 inches for two users. These can accommodate screens up to 23" wide.
5. Stir Kinetic Desk F1
The Stir Kinetic desk F1 has got to be the best smart desk in the market, designed by JP Labrosse, who designed the first iPod. Its features include a 5" touch screen built into the desk's surface, Bluetooth and Wi-Fi connectivity, plus a thermal sensor that can detect your activity and remind you when to sit or stand. Thanks to its hot-desking functionality, you can 'share' your desk activity with colleagues within the building or all over the globe.
Depending on your settings, the desk will rise around one inch, allowing you to proceed with your work without stopping. Most people who use this standing desk have found themselves standing for most of the day, which makes it a good choice for people that value activity.
6. Autonomous Smart Desk with AI Personal Assistant
This smart desk by Autonomous is the ultimate smart desk, powered by AI. Its features include a voice-controlled and hands-free personal assistant that you can integrate with smart home appliances from renowned brands like Philips and Samsung SmartThings. This desk also allows you to install iOS and Google PlayStore apps on this desk, ask questions like weather updates, and when your next meeting is scheduled to start. This desk also comes with sit-stand functionality and awards you every time you accomplish a task, which might be great for those sluggish days.
7. Treadmill desks
Among the ultimate smart desk ideas on this list is the treadmill desk that allows you to walk on a treadmill as you work. If you cannot seem to find time to work out and get work done, then this smart desk lets you accomplish both at the same time. Accomplishing both at a go will take some getting used to, but you will agree that the concept is a great one. This type of desks comes with armrests that estimate the number of calories you burn, speed, and the number of steps, and powerful motors that deliver results without distracting you with the noise. The belts on these desks' treadmills are maintenance-free with impact-absorbing shocks to absorb every step, so you focus on your work.
Conclusion
Smart desks with their unique features focus on improving employee productivity and making the workplace a healthier place to be by allowing them to sit, stand, and walk rather than sit the whole 8 hours. Adjustable work desks are the best thing for a business hoping to achieve success and beat traditional office furniture problems.
---
Read more...
Modern Design Office Chair are Great for Modern Office Aesthetic
Why Upgrading Your Company's Office Furniture Is A Very Smart Move
The 10 Ultimate Smart Desk Ideas That Can Make Your Workstation Agile
Design A Minimalist Workspace with A Smart Computer Desk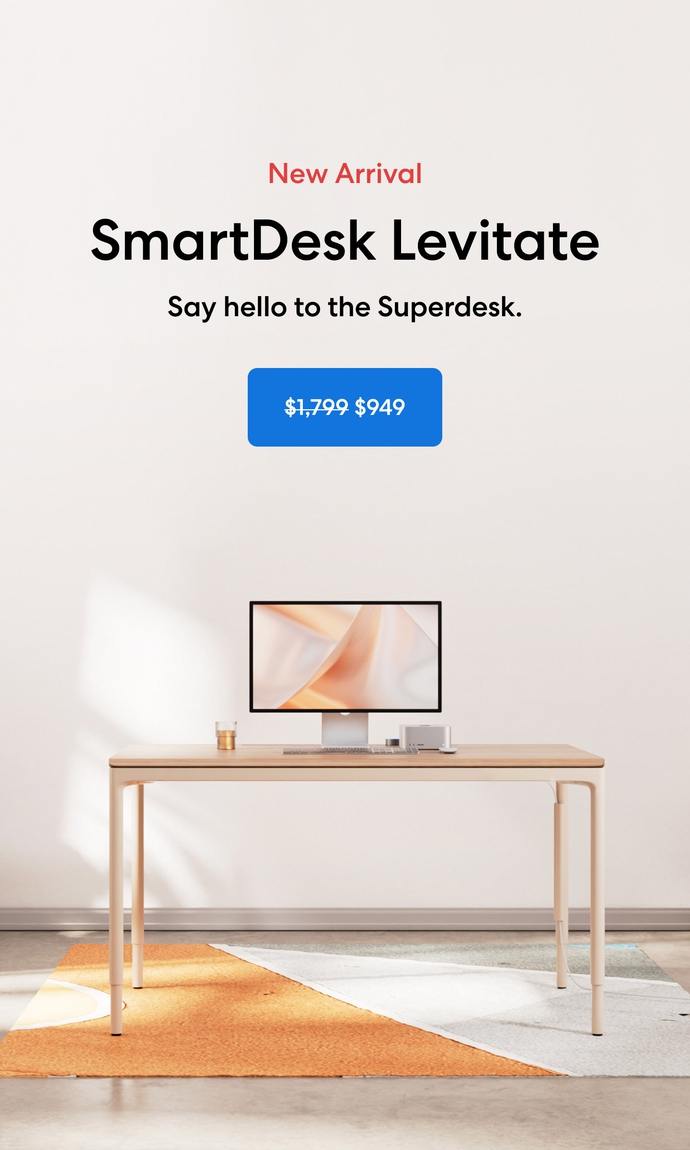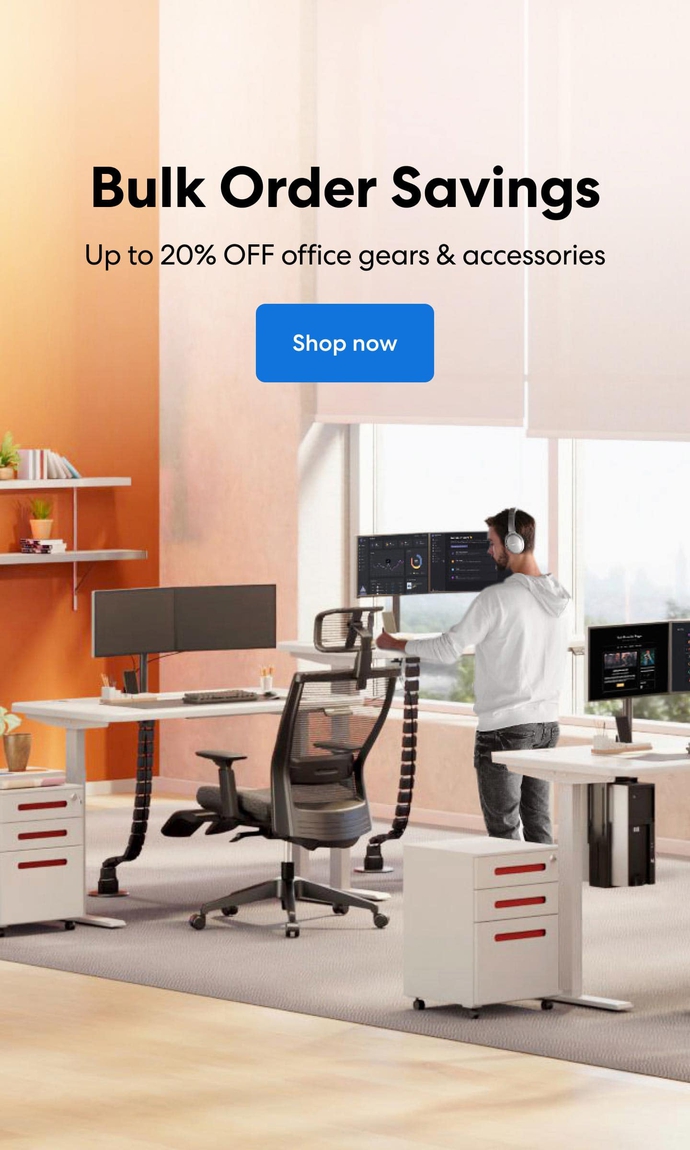 Subcribe newsletter and get $100 OFF.
Receive product updates, special offers, ergo tips, and inspiration form our team.