Smart Products
8 Best Ergonomic Adjustable Desk to Buy for Office in 2023

Autonomous
|
Jun 14, 2021
1,669 Views
Many people that get restless while working at their desk have considered at one point investing in an ergonomic adjustable desk. However, it can be hard to find an appropriate one if you don't know where to start. Fortunately, making the transition is only challenging at a glance.
Most ergonomic standing desks nowadays come with integrated electric controls that let you adjust their height quickly and other excellent features. With these desks, you can choose the way you work. If you have a task that requires considerable concentration, you can sit. Are you feeling restless but wish to maintain your productivity? Raise the desk and switch things up.
Apart from these benefits of an ergonomic adjustable desk, there's also the fact that sitting for long periods isn't healthy at all. It's directly related to several conditions, including cardiovascular disease and obesity. This isn't the most excellent news for office workers, but they can swap out their desks for a height-adjustable ergonomic desk and make a difference in their well-being.
We want to make the switch easier for you by showing what an ergonomic standing desk is, what you need to consider when purchasing one, and the best eight options available. Each model is different, but they all share one essential feature: they raise and lower according to your demands with the push of a button and are stabler than most other options.
What Is an Ergonomic Standing Desk?
An ergonomic standing desk is a desk that can be raised, allowing you to work comfortably while standing. Many let you do so with the push of a button as they use precision linear motors. They're a direct upgrade from adjustable crank desks, but they come at a higher cost.
Despite this, they're an excellent investment as they provide physical and mental health benefits. These desks support the well-being of whoever uses them and encourages less sedentary behavior, significantly improving work physiology.
What to Consider When Purchasing an Ergonomic Office Desk
There are a couple of aspects to consider, but the main one is the ergonomic adjustable desk's stability. Most ergonomic sit-stand desks already share several crucial ergonomic features, but they often differ significantly on this one.
What's the problem with an unstable desk, you may ask. It's simple. You can't fix a wobbly desk. The desk's stability depends entirely on the build quality and design, and that's something that people at home can't influence in any way or form. If you want to avoid this issue, you have to find a suitable option known to be stable from the beginning.
The height of the standing desk is another crucial thing to consider. Most ergonomic sit-stand desk's adjustment range varies from 18 to 28 inches, and every inch can make a difference in your desk setup.
Other aspects such as the weight capacity, lifting speed, assembly speed, and noise levels aren't as essential. Regardless, they also tend to differ from desk to desk, so it's helpful to ponder them while browsing your options.
Overall, it would be best to focus on getting a stable, ergonomic office desk with an extensive adjustment range that best compliments your office or home's ergonomic chair, monitor, and other elements.
What Are the Best Ergonomic Standing Desks You Can Get?
There are many desks available that can be suitable for your ergonomic workspace, and with the previous considerations in mind, finding an appropriate one is only a matter of time. Still, we wish to make the process even easier for you. Here are the eight best ergonomic standing desks based on their adjustability, stability, and other ergonomic features:
1. Autonomous SmartDesk Pro
The SmartDesk Pro is a top-class ergonomic adjustable desk for your home or office. It has an impressive height adjustment range that goes from 26 inches up to 52. This desk is the ideal choice to help you be more productive, creative, and healthy.
The desk has a dual-motor steel frame that quickly lifts 300 pounds under 20 seconds, and it operates almost entirely silent. This smooth and sturdy system produces less than 45 dB as it glides between your preset ideal positions, which you can change with a single touch.
It provides enough space for two large monitors, but it has an extra-large option for people who need the room to accommodate their belongings. Besides, this ergonomic office desk doesn't wobble even a single degree when it sits at the max height. If you're looking for the best option to support your work for many years to come, this desk is for you.
2. Autonomous SmartDesk Corner
The SmartDesk Corner has two segments that offer twice the space over the regular SmartDesk Pro. It's also modular, meaning that you can switch a couple of things around and make the desk fit any office corner.
This ergonomic standing desk has a couple of improved features over most others. For example, while most desks function with a single monitor, this one has three. You can easily see the difference when you're setting up your productive workspace. This power lets the desk comfortably lift up to 400 pounds while making less than 50 dB even while moving at its max capacity.
Its build quality is excellent, so it almost doesn't wobble when standing at its maximum height, and that's when you're pushing it. Still, the desk's height range is slightly lower than the standard Pro version, with a variation of 28.5 inches to 47.5 without a tabletop.
Regardless, this standing corner desk is an incredibly spacious and flexible option that offers every essential ergonomic feature, including four programmable presets that let you change the height with the push of a button. If you need an ergonomic adjustable desk for your office or home's open corner, this option can improve your workflow and well-being!
3. Autonomous SmartDesk Frame
This is the ideal choice for DIY enthusiasts who want to set up a desk quickly and personalize it themselves. You can assemble it quickly and top it with your preferred desk surface to get the exact look, width, and material you want.
Regardless of the frame you pick, this desk makes less than 45 dB when you use it and has a weight capacity of 300 pounds. Something that does vary depending on your choice is the height adjustment range and the number of motors. The Corner frame has three motors and a lower range of 19 inches, while the Pro has two and a range of 26 inches.
If you are looking for an ergonomic office desk but enjoy doing projects yourself, getting this DIY standing desk can be a good idea.
4. UPLIFT V2 Standing Desk
The UPLIFT desk is an excellent addition to every ergonomic workspace. It's an option that's guaranteed to work well into the future. This ergonomic sit-stand desk has a height adjustment range of over 25.5 inches with a fast one-touch operating motion, thanks to its individual precision drive motors in each leg.
The lifting capacity of this ergonomic sit-stand desk is 355 pounds, and it produces less than 50 dB in motion. It operates with three-stage legs over the usual two-stage, giving it a 33% height range increase and faster movement over most other options.
This desk is considerably stable, and it's in part due to its anti-collision system. It uses a six-axis gyroscope sensor that measures its movement instead of electrical current, eliminating any false positives that are often seen in electric-based systems. Of course, the excellent T-shaped leg feet and optional crossbar also significantly influence stability.
Another excellent feature of the UPLIFT desk is its accessory mounting system. It lets you attach over 30 exclusive accessories without needing to drill holes in the tabletop. This system technically turns the ergonomic standing desk into a modular platform that's capable of attaching accessories that can significantly improve your workflow and well-being,
5. NewHeights Elegante XT
The NewHeights Elegante is a premium brand ergonomic standing desk that boasts many innovative features. For example, you can control it through Bluetooth with an app on your smartphone, allowing you to change the height, restart it, or adjust the gyro sensitivity. The latter is a safety measure that prevents damage to the unit by stopping just before the impact.
This ergonomic adjustable desk, like others, lets you control the height with a button as well. It has a significant height adjustment of 27 inches, allowing you to move the desk anywhere from 24 inches to 51 vertically.  The lifting capacity is 325 pounds, but compared to others, it's noisier, producing above 60 dB as it moves.
The leg frames of the desk are entirely made from extruded aluminum, which is a sturdier type that resists corrosion, bents, and dents much better than the regular type. It's more durable than solid steel and way more stable. Lastly, this height-adjustable ergonomic desk uses premium German gear and motors from Ketterer, ensuring its quality.
6. Fully Jarvis Standing Desk
Fully Jarvis has a high adjustment range of 26 inches. The frame can go as low as 24.5 inches and as high as 50, excluding the tabletop. It has a high weight capacity of 350 pounds and a quiet operating noise of 50 dB. This is an awesome ergonomic adjustable desk.
This ergonomic office desk offers two choices when it comes to handling the height. You can get the usual toggle handset that moves the desk in the direction you pull or choose the OLED programmable option that lets you set presets.
Besides the handset options, there are also several frame choices available. You can choose the one that best matches your working style. For example, you can get a two-stage or three-stage low frame if you like to work while perching on a stool. On the other hand, if you prefer to switch positions frequently, the standard three-stage frame might be the best choice for you.
This desk uses environmentally friendly materials and goes along with any office or home as it has an incredible array of tabletop and frame color options. Overall, it's an excellent ergonomic adjustable desk but somewhat more unstable than other options.
7. Steelcase Ology
Steelcase designed the Ology adjustable desks to support its users' well-being and encourage an environment where everyone is more conscious of their health. This ergonomic standing desk makes it easy and convenient to change height and posture with an intuitive controller: the Active Touch.
With this mobile app, you can create a profile to save your preferred desk heights and create reminders to change postures. The desk has a helpful but optional soft edge that reduces pressure and fatigue on your forearms, shoulders, and neck. It also has an integrated rail supporting several add-ons, such as lighting, power, and work tools.
This height-adjustable standing desk has an extended range of 22.6 inches to 48.7. It has a standard obstruction detection technology as well. The ergonomic adjustable desk has several frames and features, including a square and round corner style, integrated storage, panels for privacy, and multiple cable management options.
Its two-leg version can lift  300 pounds, while the three-leg version handles 450. Both produce less than 50 dB. This desk has every crucial feature, but it's more alluring to people who value contactless technology. Unfortunately, it comes at a prohibitive price.
8. Lander by iMovR
The Lander is an ergonomic standing desk engineered in the USA. Unlike many other desks, this one arrives nearly entirely assembled. You can use it in minutes once you receive it.
It has an intuitive height control paddle with an LCD screen. You only need to tap twice up or down to send the desk to the following preferred height. It also has a built-in option that reminds you to stand at the intervals you set. You can configure and use these options with the Bluetooth-connected smartphone app or manually.
This ergonomic adjustable desk is more potent and stable than others with two legs. It can lift 360 pounds, and it's considerably hard to hear the motors as they operate. Of course, the desk has the usual anti-collision technology to prevent operating damages. It has a significant height range of 24.5 inches to 50.5 as well.
This is another desk that features valuable contactless technology and many essential features, making it an excellent choice for everyone.
The Bottom Line
There is an extensive range of ergonomic standing desks to choose from, whether they're for your office or home. Every option we listed has the essential features but slightly varies from aspect to aspect. Regardless, they're all excellent choices for your ergonomic workstation. You can work with enhanced levels of energy, motivation, and productivity the moment you purchase any of these desks!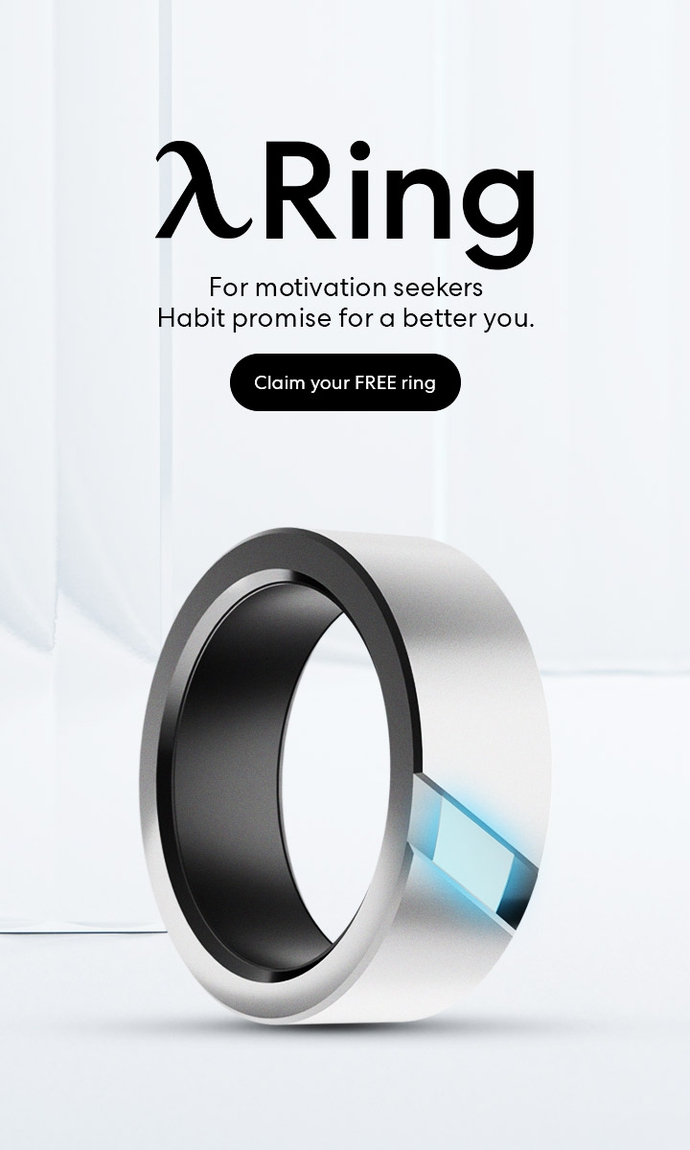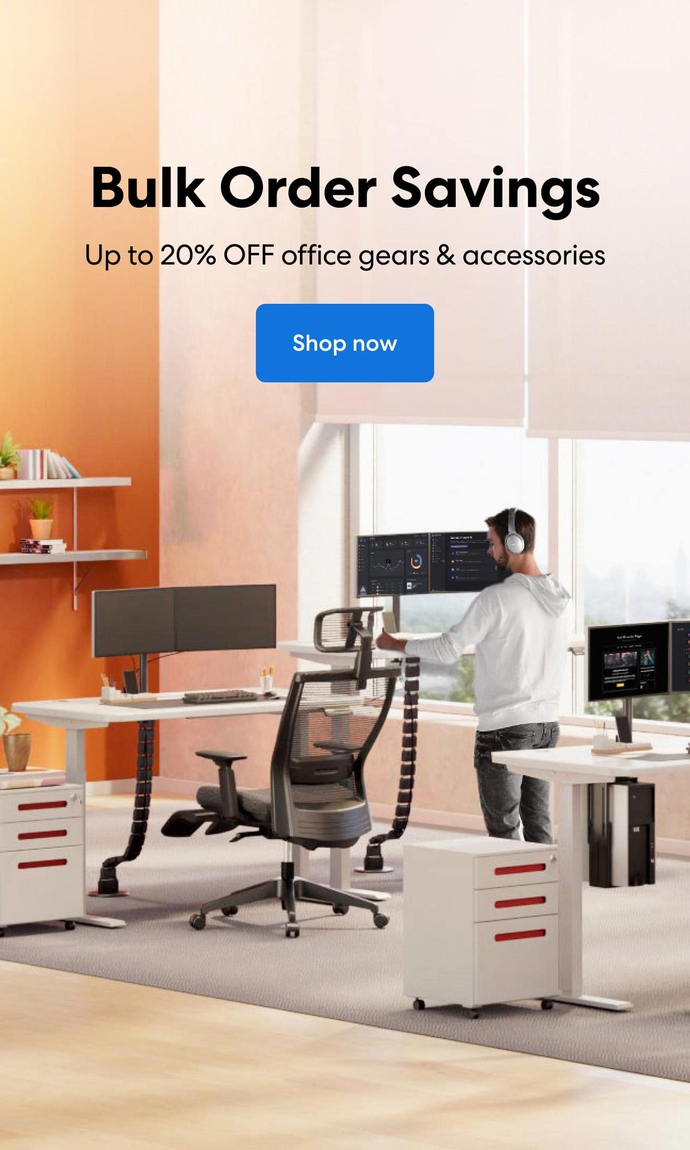 Subcribe newsletter and get $100 OFF.
Receive product updates, special offers, ergo tips, and inspiration form our team.