Smart Products
8 Comfortable Computer Chair for Long Hours in Australia Market

Autonomous
|
Jun 7, 2021
2,473 Views
The Australian market has a promising furniture line specifically designed for the better health of employees and improved efficiency in the workplace. Like any other part of the world that has realized the importance of office ergonomics, Australia now deals in a variety of office furniture deemed suitable for long working hours. To find the best computer chair for long hours in Australia, you need to research and develop your conclusion.
Although it is hard to find the best ergonomic chair due to the multiple choices available but to find the best computer chairs for long hours Australia, certain products have better customer ratings and gained popularity due to multiple reasons.  Here are some of the best office chairs for long hours in Australia if you plan to search the Australian market and make your pick.
Best Office Chair for Long Hours in Australia
Ergonomic chair in Australia is just like a basic ergonomic chair in any part of the world, but the sellers and the market might be different. To find the best ergonomic office chairs while working long hours, a few factors remain the same regardless of area, location, people, and market. But the availability of products may vary geographically. However, some wholesale furniture stores do ship internationally so that you can take advantage of their unique and amazing products.
1. ErgoChair Plus
Ergochair Plus is a product sold by autonomous, which fortunately enough caters to the need for comfortable furniture in the workplace worldwide. The ErgoChair Plus contains a great design and a perfectly cushioned seat, soft and supportive against the bottom. The armrests are also suitable to maintain maximum comfort with no shrugging or slumping. It is such the best computer chair for long hours in Australia.
The other features of ErgoChair Plus include a frameless construction for easy movement of the user, the mesh back combined with a strong, active spinal support, and a breathable back seat. You can also adjust the seat height, tilt, and armrest height. The chair is suitable for people who have to work for long hours.
2. ErgoChair Recline
ErgoChair Recline is a specifically designed best desk chair for long hours in Australia; it has a very versatile design. It is aesthetically pleasing and smart enough for modern workplaces. The ErgoChair Recline is available in two colors, black, and grey, to match most office themes. The adjustability makes the most of the features of this chair, and the chair has an adjustable height, armrest, seat tilt, and a back tilt.
The comfortable and supportive foam seat and the reclinable back make it suitable for long hours. The user won't feel any strain or trouble due to the mesh back, giving maximum breathability and comfort. This computer chair for long hours in Australia has a weight capacity of 250 pounds.
3. ErgoChair Pro
Also known as a fully adjustable chair, the ErgoChair Pro comes in many colors, all equally attractive. It belongs to the family of comfortable office chairs for long hours in Australia and has all the features a modern and hybrid workplace needs.
The ErgoChair Pro has a recline feature with the support that can be locked in 5 different positions. The chair has an adjustable height, armrest, back, and seat tilt. It has lumbar support and a woven mesh back for maximized airflow. This computer chair for long hours in Australia is supportive and can bear up to 300 pounds of weight.
4. Synchro Mesh Executive
The synchromesh executive sports a modern design with a robust mesh backrest to keep you cool while working on your everyday activities. Seat height, seat angle, back height, back angle, and sliding seat are the five characteristics of this chair. Regardless of your body type or personal requirements, your body will benefit from better spinal alignment and enhanced circulation in this manner. The chair can bear up to 136 kgs making it a strong choice for heavily weighted people.
5. KAB ACS Executive
As the name suggests, this chair depicts authority and power. It is probably one of the best and smartest chairs in the country. The chair has many features such as height adjustability, tilt adjustment, headrests for neck care, and cushions contoured to various body types.
The air lumbar back support makes this product suitable for people who spend long hours in their work chair and need to relax once in a while. The reclining feature allows the user to rest and take away all the stress off the body.
6. Regal Executive High Back
Made to show authority and grace simultaneously, the regal executive chair is more than looks. Though it is hard not to glance at this beauty every few seconds, the design is ergonomically made for a strong and resting body during long working hours. Available in an attractive brown color, the regal executive chair is upholstered with the finest leather and has a strong yet shiny aluminum base.
The armrests are not adjustable, but they are suitable enough to ease up almost any stressed individual. The cushioned back is great for people who complain of back pain.
7. Nova Saddle Stool
A unique design that might look uncomfortable but brings a lot of support to your back and bottom. The design of this chair is smartly engineered with office ergonomics in mind and specially made for people with long shifts or working hours.
The Nova Stool with Back Rest includes all of the attributes that make this saddle stool one of the greatest ergonomic chairs available, such as better posture, improved leg circulation, and core muscle development. The black vinyl Nova Saddle Stool has a dual mechanism with four chair adjustments: seat height, seat angle, back height, and back angle.
8. Gryphon MK
The Gryphon MK includes a dual operated mechanism with a molded outer back for general office use and four-chair adjustments: seat height, seat angle, back height, and back angle. This provides greater lower back support while also reducing hip and leg strain.
This computer chair for long hours in Australia has an attractive green color with no armrests. Having no armrests makes it unsuitable for long hours, but if you have work with your arms at the table at all times, then you won't even notice this feature missing.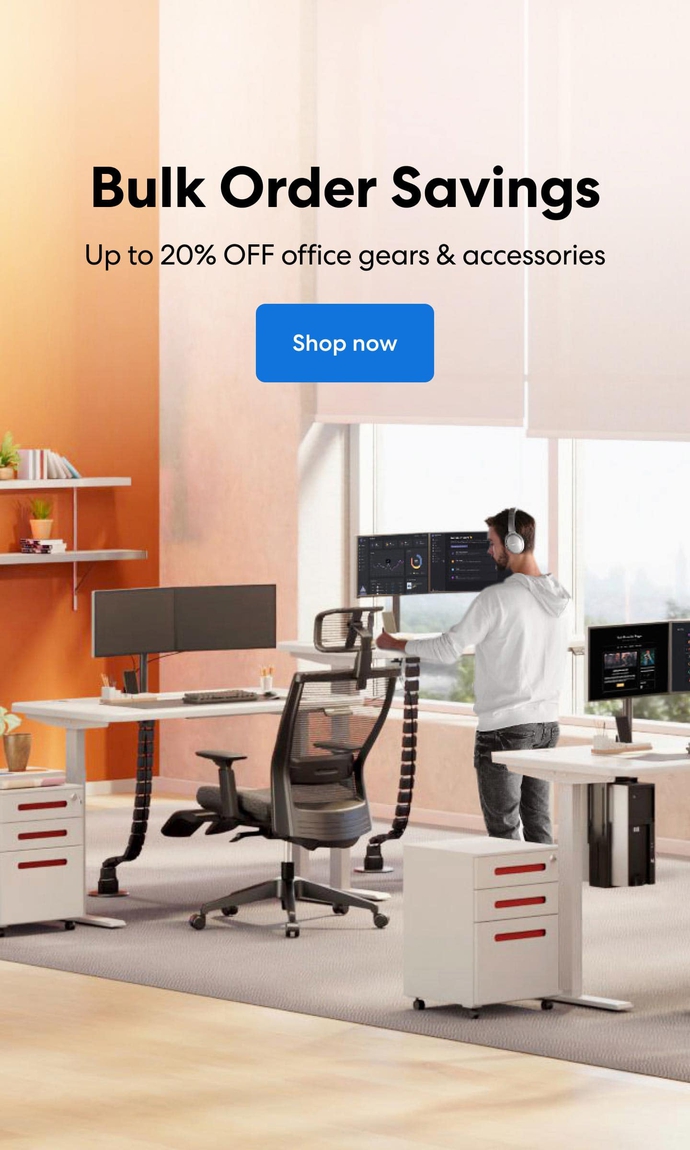 Subcribe newsletter and get $100 OFF.
Receive product updates, special offers, ergo tips, and inspiration form our team.