Smart Products
8 Interesting NFT Art Ideas That You Can Start Today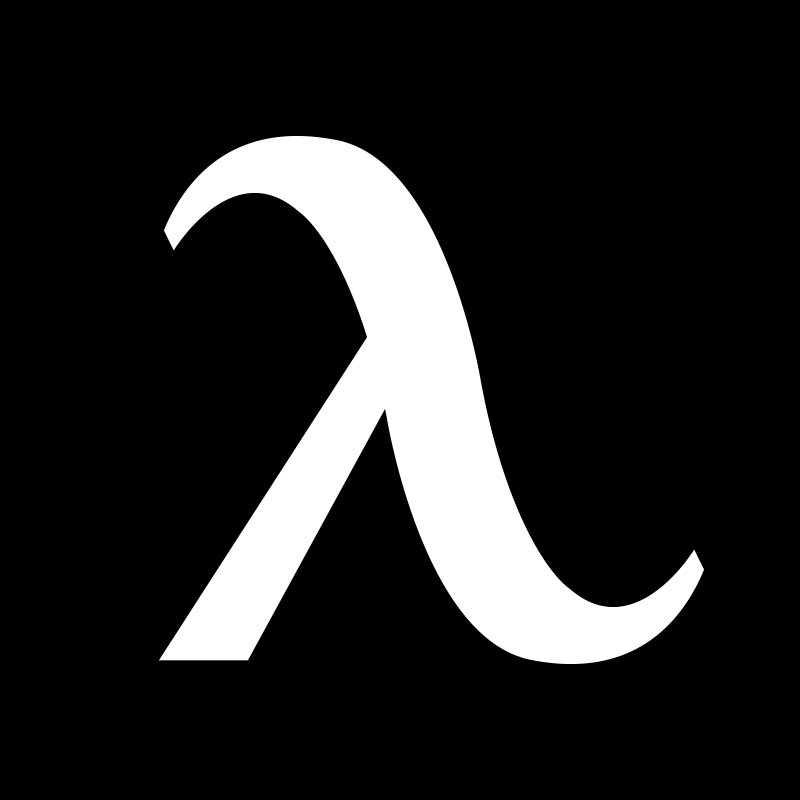 Autonomous
 | 
Aug 29, 2022
The NFT art is all over the crypto world these days. It's a type of NFT that has been gaining popularity in the creative industry as artists are earning megabucks by selling their NFT art online. If you want to do the same, you need to know the best NFT art ideas and learn their fundamentals to get started.
You are most likely to have questions like, "how to build NFT art myself?" or "how to create an art NFT as a beginner?" in your mind right now. Well, you don't have to worry, as we will cover the answers to your questions and give you the digital art NFT ideas to help you profit from this trending technology yourself!
Before we present you the NFT art ideas and all the basics so you can sell them as well, it's essential that we discuss what the NFT art is.
What Does NFT Art Mean?
NFT art is a computerized collectible property that is non-exchangeable. Though you can easily trade it in the virtual world, NFT art does not exist as a physical entity. However, just like physical art pieces, they are unique.
These digital assets are guarded by tamper-proof blockchain technology, which secures them with digital certificates allowing a single owner at a time. This ensures that, unlike other digital files, NFT art cannot be plagiarized into endless copies.
Now that you know the nitty-gritty of NFT art, you might be wondering where you can create NFT art? So, buckle up as we take you through different options that would open doors of monetary opportunities for you.
Where Can I Create NFT Art?
NFT is any file that's digital, so before you make an NFT out of your art, you need the artwork itself. You can use digital art software like Adobe Photoshop, Krista, Rebelle 5, etc., to create digital art yourself. Once you have your artistic creation made, you can upload it to the NFT marketplace, where this art will be converted or 'minted' to an NFT, and that is fundamentally how to create an NFT art by yourself.
As for the NFT marketplaces that you can use for your masterpiece, there are a lot of options for you ranging from Rarible to OpenSea, where your uploaded artwork is auctioned to sellers. That's how your money-making journey begins.
Now that you have the bearings on how to build NFT art, you need lots of NFT art ideas to keep that money coming.
But you don't need to worry about finding them across the vast internet as we have got your back. In this article, we will cover 8 amazing NFT art ideas to ensure that your NFT is eye-catching and top trending amongst the buyers.
8 NFT Art Ideas You Did Not Know About
As we search the internet for unique and top-selling digital art NFT ideas, we find them to be more chic, futuristic, and imaginative. Here are 8 already existing NFT art pieces that have been sold at the highest prices, which you can take ideas from to create your own NFT art gem.
1. Crossroad by Beeple
No NFT art ideas article would be complete without listing an artwork of the most selling NFT artist Beeple. This piece is a rich portrayal of the political situation of the pandemic, exhibited on a giant that, according to many, signifies Donald Trump himself.
An artwork that shows a political agenda would have the potential to earn the same amount of money that Beeple's work did.
2. Testing Testing 123
Testing 123 is a Microsoft Paint-like drawing sold on FTX by its own CEO for a whopping $270,000. This depicts that you can make a digital art NFT that shows drawings from old art software.
3. Grimes' WarNymph
If you've made it this far, you can tell that anything creative can make an attractive NFT art. Just like Grimes' intricately artistic piece that combines Greek mythology, science fiction, and tech pop that makes a vibrant canvas.
Therefore, one of the best digital art NFT ideas would be to create something out of your raw imagination that captivates the viewer.
4. Vee Friends
Avatars always make one of the best NFT arts. Just like Vee Friends, that's an avatar series that focuses on their founder's favorite human qualities manifesting them into this digital incarnation. Thus, your own avatar series might be your big NFT art break!
5. Paris Hilton's Planet Paris
Paris Hilton is an avid NFT advocate whose own NFT art took home earnings of over $1 million. The artwork itself was a glittery barbie-like figurine of the fashion heiress herself. Hence you might be lucky with a picture-perfect celebrity illustration.
6. Ringers by Dmitri Cherniak
Something just like Ringers might make your simple but magnificent entrance into the two-comma club! This stellar NFT art makes clever use of circles and lines to make attention gripping and uncomplicated pieces. So sometimes simplicity is the best policy as it makes one of the best NFT digital arts!
7. Finite by Pak
One of the most monetarily prolific NFT art is Finite by Pak, and you should take notes to make such a legendary NFT art like it. This artwork features a loop of a hypnotizing finite symbol. A digital symbol art might be your key to the millions of dollars awaiting you in the buying auctions.
8. Genesis by Trevor Jones and Jose Delbo
Everyone loves a bit of a superhero not only in movies but in digital art too. This fact is reiterated by this gloomy yet perfect painting of Batman. Because of that, your thousands of dollars might just be a superman drawing away. Some of the greatest digital art NFT ideas are digital paintings of fictional characters.
Stylize Your NFT Art with Autonomous OG NFT Frame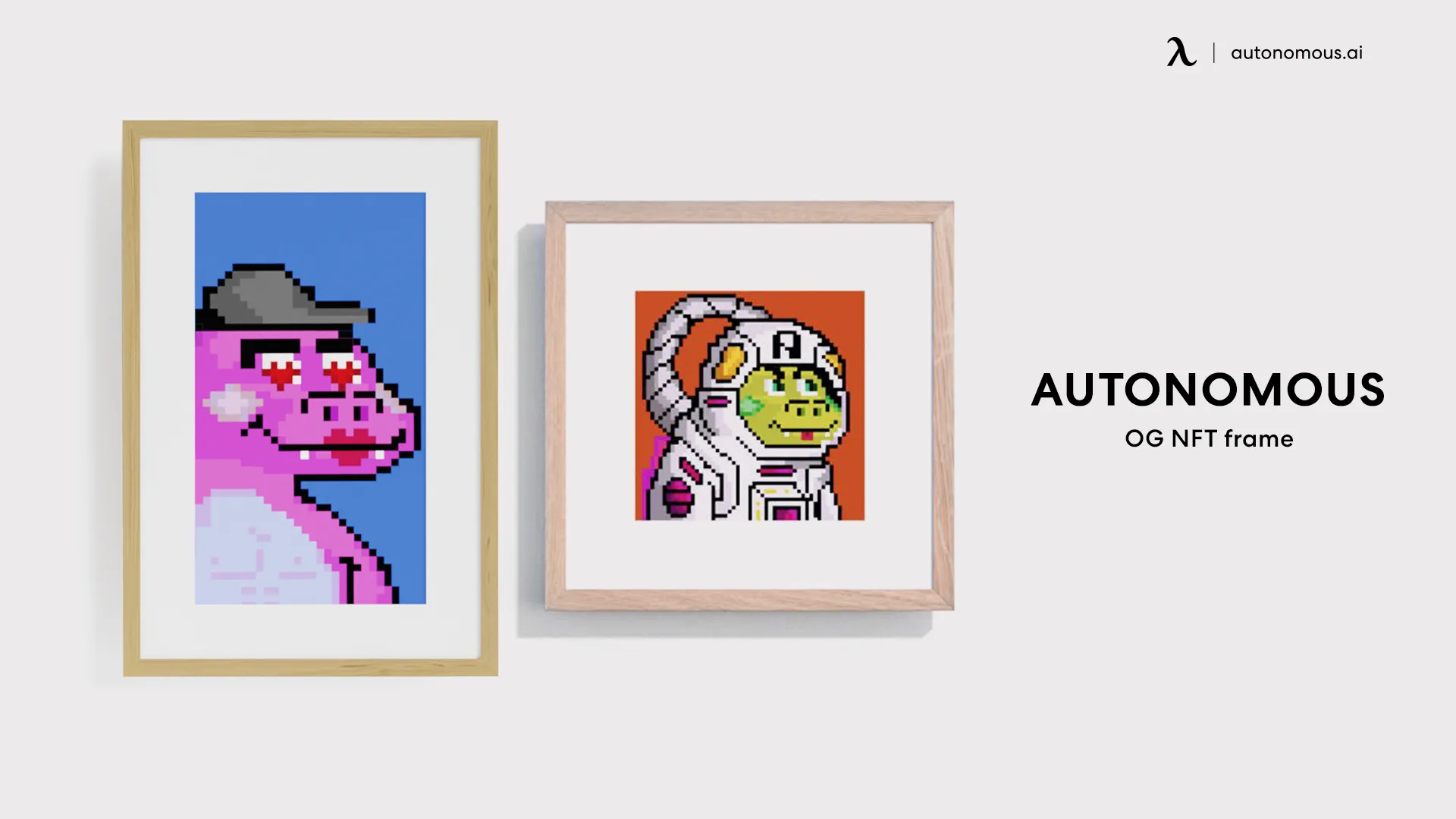 Using an NFT frame is a unique way to stylize your NFT art. The Autonomous OG Spectrum NFT frame is a groundbreaking addition to the NFT world. Having a massive display size of 32-inches, this oak wood NFT frame makes your art look very appealing. The frame also has an anti-glare display, which helps lessen optical strain. With a 4K display resolution, the OG NFT frame makes your digital art look mesmerizing. Providing the 16:9 aspect ratio, the OG NFT frame adds an exquisite touch to your artwork. Overall, this digital NFT frame has the perfect size and dimensions that are ideal for an NFT artwork.
Wrapping It Up – NFT Art and Autonomous Purchasing Program
With this, you have a complete walkthrough of how to build NFT art. The only thing that is left now is the planning of your NFT art design setup. Since this is a somewhat intricate task, you should have a dedicated space for designing your digital art. This leads us to the discussion of an ergonomic workstation.
Autonomous has started an innovative developer purchase program for developers, programmers, and designers. You can join this program for availing amazing discount offers on the best ergonomic workspace furniture and level up your game. We have all essentials listed on our online store at the most reasonable rates under this program. So, join it today to avail exciting discount offers on workspace essentials.
Hey, you have special pricing through your company.
Get exclusive rewards
for your first Autonomous blog subscription.
WRITTEN BYAutonomous
We build office products to help you work smarter.
Coming at You Live from Autonomous' Social Media!