Workplace Inspiration
8 Yellow Office Décor Ideas to Brighten Up Your Room

Autonomous
|
Jul 10, 2022
1,708 Views
Your mood at work mainly depends upon the environment that you set in your office. So, it is important to give your selection of office furniture, accessories, and décor a good thought while you plan your office. A bright office promotes happy vibes, which eventually adds to your productivity; therefore, most office workers love to have a yellow office décor.
A yellow office room doesn't mean that you bring in the furniture and accessories of the said color. Instead, this procedure requires a lot of thought and planning in terms of the general décor, such as the wallpaper, shelves, cabinets, storage units, and the aesthetics of your workspace.
The possibilities are even vast when it comes to a yellow home office, and this is where things become further confusing. We know that you are someone who keeps an eye for the details and aesthetics in your workspace and wishes to have a bright and pleasant office.
That's why we have decided to share the best yellow home office ideas that we have in our mind for you. Planning your bright customized office will become easier if you go through the details of our ideas below. So, let's have a look at them.
8 Yellow Office Décor Ideas To Renovate Your Room
Create A Soft Combination of Yellow & Gray
Yellow and gray make up a great combo as one is bright while the other is soft. The two shades balance each other, so they promote a bright yet calm work environment. What you can do is get yourself a yellow-colored office chair and couple it with a dark gray table.
You may also think of adding gray accents to your wall or go for an entire gray wallpaper as per your choice. However, if you are going for the latter, you should think of getting light yellow curtains to maintain the balance between soft and bright shades. 
Hang Around Some Yellow Modern Art
You must be aware that modern art is quiet these days. A good way of incorporating that into your office décor would be to get some yellow modern art and place it symmetrically on an art corner. You may have an art gallery in the corner of your office to enhance the aesthetics and make it look more attractive to your clients. You may even think of having a piece of modern art as your backdrop. 
Have Lemon Yellow Colored Furniture in Your Sitting Corner
Lemon yellow is a color that is ideal for those office workers who wish to have a yellow home office but find the dark yellow color too bright. You may also go for this color scheme if the minimalist office décor inspires you.
If you plan to have a corner in your office for your guests, visitors, or clients, you may think of going for lemon yellow-colored furniture. It can be a lemon-yellow couch or table placed in a corner or center of your office room. Such colored furniture will make your office brighter and more spacious. 
Put Around Some Yellow Vases
Adding yellow accents to a simple home office is the best way you can stylize your modern office design. So, you may think of getting some vases and placing them around in your home office. You may even put some flowers like a sunflower to bring some freshness to your workspace. Doing that will maintain a healthy work environment and ensure your workspace looks bright and unique. 
Create a Balance Between Traditional & Modern Art
If you take a look at the professional office office décor ideas, you will notice that these workspaces have the perfect blend of traditional and modern art. You can do that to your yellow home office too. Think of having a blend of traditional and modern art in your office. You can dedicate a corner of your office as an art gallery and place the artwork there. This corner may have a wooden shelf to place the artwork, or you may do it on the walls as both will look great. 
Add Yellow Wallpapers
This is another yellow office idea for you. The simplest way of making your home office brighter is you add yellow wallpapers. There is a wide range of wallpapers that is available in the market. Ranging from printed yellow wallpapers to plain ones, you can find nearly anything. So, pick the one that suits your office room the best. If you are a fan of vintage office décor, you may like going for the plain yellow wallpaper. 
Add Yellow Accents to Your Home Office
Adding yellow accents is the most common way to adopt a yellow office décor. If you have some other colored office furniture already, but you cannot make many changes to it, you can add some yellow accents in the form of small furniture pieces, such as a table or chair in your home office to enhance the way it looks. 
Create a Blend of Yellow & Warm Brown Tones
Do you like the vintage vibes in a modern office? If so, you should think of adding a blend of yellow and warm brown tones to your office layout. A good idea would be to get a light brown colored rug and warm brown desk and couple it with a lemon yellow chair. You may also put some similar colored sofas around the office room for clients and visitors and add the final touch to your yellow home office. 
Wrapping It Up

Going through our yellow office décor ideas, you would have noticed how swiftly you can add the yellow color scheme to your workspace. Doing so will make your office look brighter and better. However, having ergonomic office furniture is important too; that's why you should not forget them while planning your home office.
The good news is that you can find all sorts of office furniture at discounted rates under the Autonomous employee purchase program. The program is specially designed for office workers who want to save money but do not wish to compromise on quality. The signing-up procedure is pretty simple here, so any office worker may use it. What you are only required to do is sign up for our program using your corporate id. You will initially get a 25% off on all products, but the discount will increase with your purchases.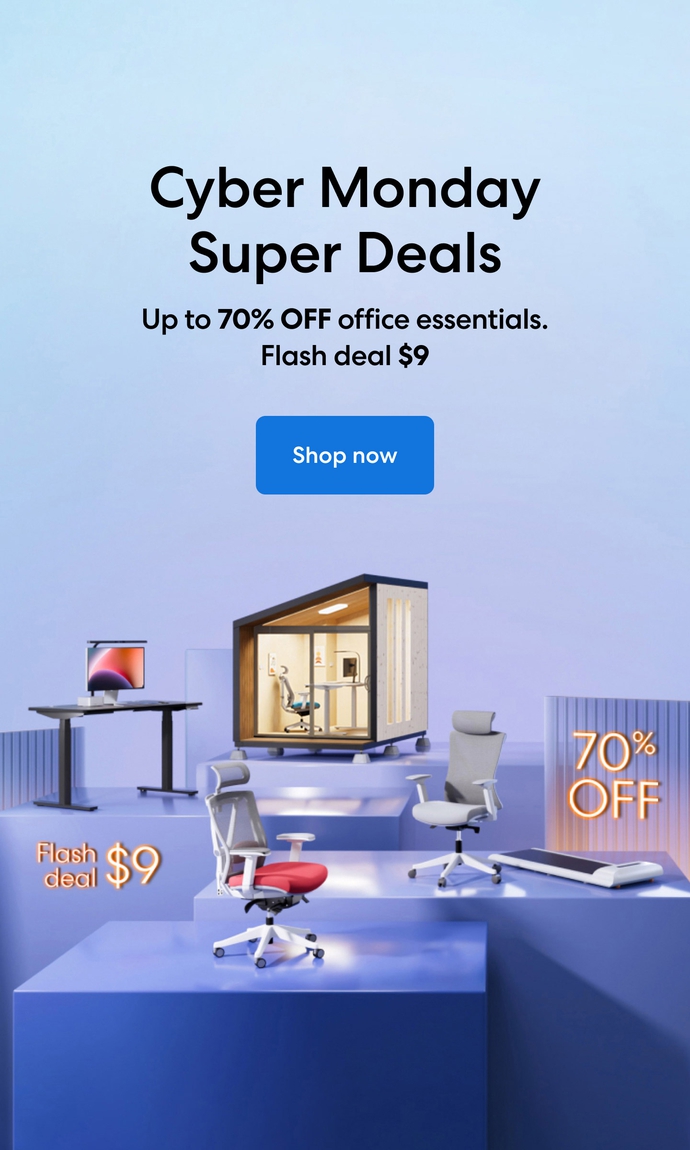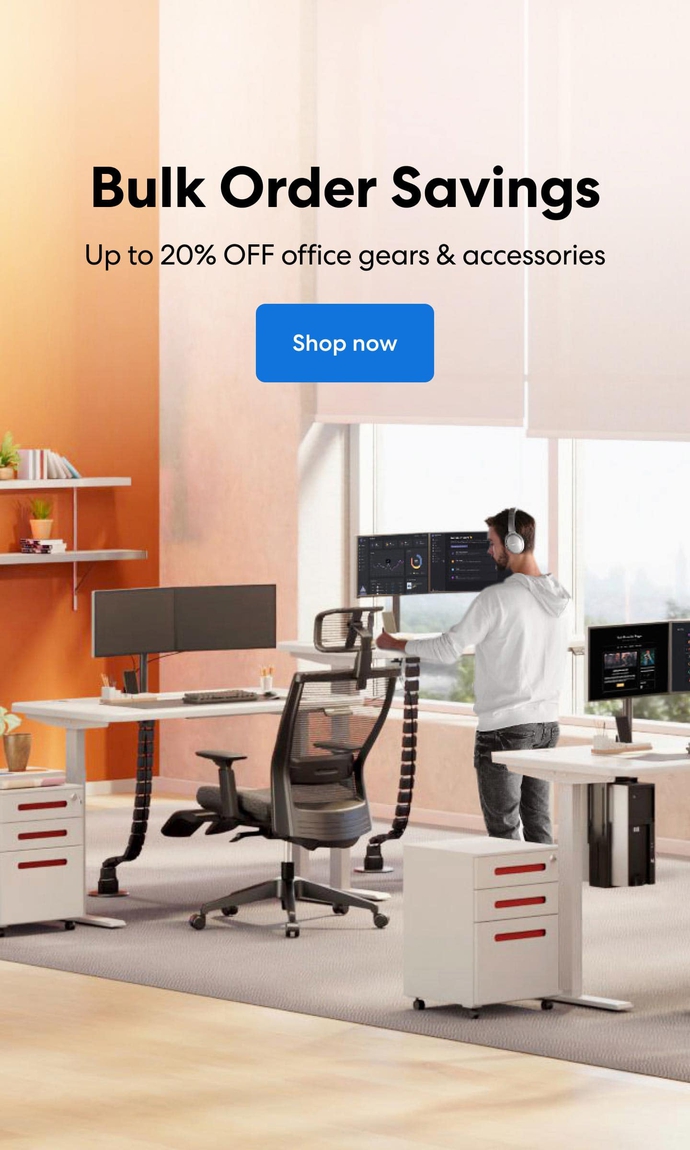 Subcribe newsletter and get $100 OFF.
Receive product updates, special offers, ergo tips, and inspiration form our team.