Remote Working
A Checklist of Work from Home Kit for Remote Employees

Autonomous
|
Feb 15, 2022
1,874 Views
While not every company can easily manage a remote workforce, a need to adapt has caused more and more companies to adapt their approaches and find ways to make remote work possible. Despite its challenges, you can be quite productive if you have the right office equipment, space, and discipline. This work from home kit checklist keeps you prepared when preparing to work from home.
Checklist of Equipment You Need for Work at Home
Below are some basic tools that can supplement your work at home kit for employees who work remotely.
1. Matias Ergonomic PC Keyboard
Typers can create a custom keyboard that fits their hands and improves their health and ergonomics with the Matias Programmable Ergo Pro Keyboard for PC. By orienting the tents in the center of your white home office desk and adding 4, 5° of negative tilt, you can adjust the position and angle of the tents.
It is simple to program them to make shortcuts work for your specific work style. This remote working equipment doesn't require any additional software. Offices can also use the Matias Quiet-Click mechanical switches. The palm supports and keycaps that are laser-engraved and made from bonded Lycra gel allow you to type faster and more comfortably.
2. Gryphon AX Safety Router
Your work from home supplies must include this all-in-one mesh WiFi system; users can monitor their children, protect their computers from malware, and enjoy lightning-fast internet throughout each room. Your kids are safe from inappropriate content, hackers can't access your smart devices, and the internet won't fail at the worst time.
You get fast, reliable internet. It provides 40 percent faster WiFi speed to protect against malware and intrusions on your home office standing desk. The Gryphon AX can achieve approximately 3000 square feet of coverage.
You can organize these home office desk essentials into one larger mesh network by merging them. We offer our Free WiFi Parental Control App to help you filter content, check browsing history, perform safe searches, and watch YouTube ergonomically from any position in your home office.
3. Deltahub Carpio Ergonomic Wrist Rest
Here is another thing you should have in the work from home kit. Work and play with a more comfortable wrist position with contoured silicone pads. Protect your wrists from overuse injuries with these work-from-home accessories. The company partners with medical experts to eliminate the main external causes of wrist injuries caused by computers. It just feels better to work long hours and play marathon games.
A team of reconstructive surgery experts determined the ideal ergonomic form to reduce harmful wrist extension. PTFE feet allow you to move your wrist without limiting the range of motion, and the silicone pads provide exceptional comfort and stability. The padding on the thenar and hypothenar portions of the palm reduces wrist strain. Carpio is available in both right-hand and left-hand home office desk layout ideas.
4. Monitor Arm
The 360° monitor arm is an aluminum alloy to hold and support your monitor at any angle you prefer for a flexible set-up. You should include it in your work from home kit. Our work environment must accommodate our changing home office desk decor ideas throughout the day since we spend so much time there. Our monitor arm allows 360-degree rotation and 20-inch vertical adjustments, allowing for a flexible work set-up.
Optimize your productivity throughout the day by adjusting the height and rotation of your screens. Keeping your monitor arm at the correct height will ease your eye and neck pain while maintaining a healthy posture, enhancing your mood, increasing blood flow to your brain, and increasing focus. You can declutter your work environment and work with a clearer mind using a monitor arm. Multitasking or detail-oriented jobs are ideal for the dual monitor arm.
5. Lexon Wireless Power Bank
Wirelessly charging or using a USB-A or USB-C cable is possible with this 5000mAh power bank. With a powerful thermal cooling system and power management system, an exquisite design, and durable materials, you can charge confidently.
With Lexon's Wireless Power Bank, you will have a power bank with unique, engraved lines that will not only look beautiful in black or white but will also dissipate heat for optimal battery performance. Durable polycarbonate material ensures that this power bank retains its matte white or black color even after many years of use.
Most phones can be charged in as little as three hours using the Quick Charge 3.0 USB-C power adapter. The majority of smartphone cases up to 3 mm provide wireless charging. You'll have enough battery power for 10W wireless charging to fully charge Qi-capable smartphones, plus USB-A and USB-C ports so you can use your cables. The power bank is Qi-certified, and it works with smartphones that support Qi. A declaration of conformity is included, along with Quick Charge 3.0 certification.
6. Flow Board
The Balance Flow Board in the work from home kit improves energy and productivity by improving balance, productivity, and muscle memory. Your muscles are stimulated by the flow of motion, whether you are standing or sitting. Workout while doing your work simultaneously with the flow, thanks to its multitasking feature.
Flow causes your body to move in small, micro-movements, no matter your position. It is important to improve circulation by using footrests when sitting for long periods.
Flow promotes neutral foot positioning and gentle calf stretching to relieve the tension on the spine caused by prolonged sitting. This ergonomic chair promotes perfect posture from the very start, designed to maximize contact with the lumbar support. A sit-to-stand desk may seem overwhelming at first. You will be able to stand for over 30% longer when using flow, which means fewer visits to overpriced osteopathic offices.  
7. VogDuo 4-Port fast charger in leather
Up to four devices can be simultaneously charged whether you're at home, on the road, or even traveling and adding a touch of luxury to your desk set-up with Italian leatherwork from home office essentials. You can use the GaN charger provided by VogDUO; it is no longer necessary to plug your devices into AC outlets.
The bag comes in genuine Italian leather and has contrast stitching that makes it feel soft to the touch. The perfect desk is essential for anyone working from home. A built-in circuit in this charger allows it to switch between power-sharing modes automatically, ensuring all devices receive their adequate amount of power.
Plugging in the collapsible power plug can be done with a wall outlet or extension cord. It is ideal to use them on business trips, at home, or on the road. Neither overheating, overcurrent or overvoltage will harm your standing desk at home.
Conclusion
The work from home kit for employees required to accomplish a remote job is different for each job. To ensure remote workers' productivity and job satisfaction, companies spend a lot of time and money buying equipment, software, and other work-from-home tool kit resources.
In most cases, freelancers have to collect their work from home essential kit and customize the tools they use for communication and management of their clients.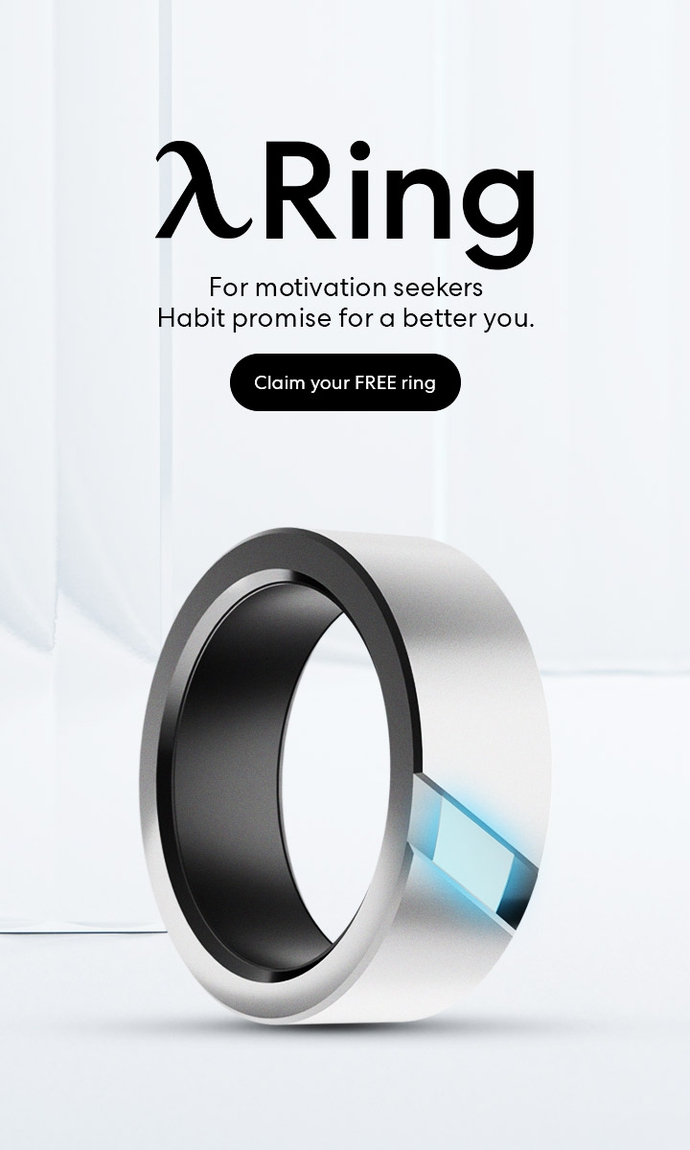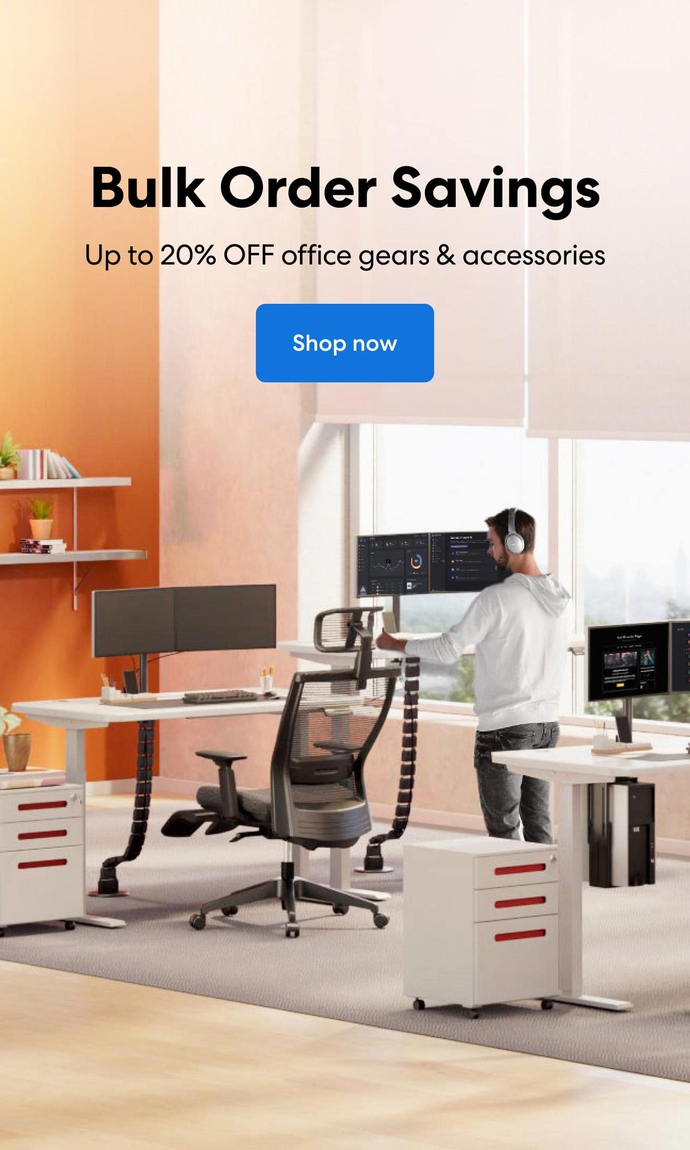 Subcribe newsletter and get $100 OFF.
Receive product updates, special offers, ergo tips, and inspiration form our team.